Custom Doctor Appointment Booking Software
A white label doctor appointment app development solution for hospitals and clinics looking to automate and streamline patient appointment bookings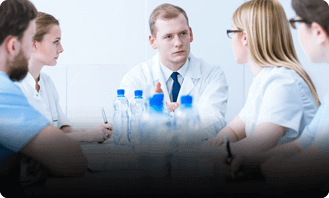 Hospitals & Health Networks
Hospitals & Health Networks
Launch Your Branded Hospital App
Hospitals can get numerous benefits by having an online patient scheduling software solution.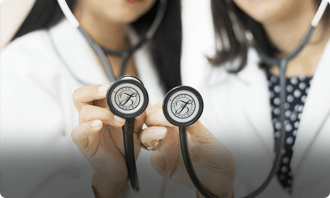 Doctors & Clinics
Never Miss A Patient Appointment
Ease down the appointment booking process for patients by providing them a seamless mobile app booking interface.
Startups & Aggregators
Launch A Doctor Appointment App Platform
Connect doctors and patients together with a feature-rich and customized app like Practo or Zocdoc.
Why Launch A Medical Appointment Scheduling App?
Rather than keeping your patients hanging on the phone for minutes, prepare your hospitals and clinics for the clickable future.
Benefits For Clinics
No Phone Tagging
Lower No Shows
Efficient Staff & Workforce Management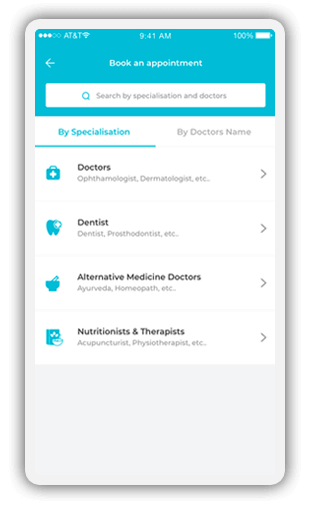 Benefits For Patients
Book From Anywhere Anytime
No Last Minute Surprises
No More Missed Appointments
Solution Overview
A feature rich and comprehensive medical appointment scheduling software solution to deliver fast and reliable appointment booking experience to patients.
Dashboard
A custom home screen that shows the most relevant information upfront.
Add Doctors
Create a profile for each doctor in your clinic/hospital with relevant information.
Manage Patients
View all the registered patients in your app and manage their details.
Appointment Reminders - Patients
Automatic appointment reminders to your patients to reduce no shows.
Appointment Reminders - Doctors
Automatic notification alerts to your doctors to keep them ready for incoming patients.
Manage Appointments
View all the booked, cancelled, and completed appointments.
Manual Assignments
Manually assign new appointment requests to your doctors and staff.
Reschedule Appointments
Manage last minute rescheduling requests from patients with reschedule feature.
Calendar View
View appointments for all the doctors in a visual layout on a calendar.
Actionable Analytics
Get useful insights on peak hours, most valuable patients, doctor efficiency, and more.
Easy Registration
Patients have the option to register directly with their email id or phone number.
Browse Services
Patients can search doctors by criteria like proximity, specialty, consultation fees, and more.
Doctor's Profile
View doctors' details such as name, reviews , speciality, fees, business hours, and more.
Pick A Time
Option to view and book an available time slot.
Save Appointment
Patients can save the date and time of appointments in the calendar.
Favorites / Saved Doctors
Patients can select their preferred doctors and set them as favorites.
Review and Ratings
Patients can select doctors on the basis of real reviews and ratings.
Notification Alerts
Patients get updates for all important events via push, email, and SMS channels.
Appointment History
Dedicated section to access all the past and upcoming appointments.
Patient Profile
A dedication section for patients to add their personal information and medical history.
Native App
Doctors get their own dedicated app to view and manage bookings on the go.
Appointment Requests
Doctors can view their appointment requests and type, all at one place.
Appointment Reminders
Doctors get reminded on the app for upcoming appointments.
View Patient Details
View details of the patients along with their uploaded health documents for consultation.
Manage Appointments
Option to view status of all the appointments and add new time slots for immediate patient scheduling.
Cancel Appointment
Doctors can cancel an appointment by mentioning reason, if unavailable or have another emergency.
Share Reports
Doctors can send patients' reports directly to their app along with the prescription.
Track Earnings
Doctors can keep a track of their earnings on a daily or monthly basis.
Appointment Bookings Web App
Offer your patients a web app as an additional booking channel.
Admin Dashboard App
Doctors can view their appointment requests and type, all at one place.Admin Dashboard App
Online Consultation
Video calling feature for on-demand consultation.
Medicine Ordering
Provide patients the option to order the prescribed medicines from the app.
Lab Appointments
Feature to schedule lab appointments from clinics and diagnostic centers.
Ask Health Questions
Patients can post health related questions and receive answers.
Prescription Photos
Doctors can share prescription photos with their patients post consultation.
Set Medicine Reminders
Reminders for patients to take medicines, drink water, and other suggested actions.
Informational Resources
Feature to browse a health articles and tips from medical experts.
Let Your Patients Schedule Appointments With You, Anytime, Anywhere
Accepting and managing appointments via phone calls or in-person is time-consuming and inefficient. Let us empower your clinics or hospital with a custom medical appointment scheduling software to make your appointment booking process online and seamless.
Why Choose Our Medical Office Scheduling Solution?
Along with the rich feature set, there are several other key advantages of having a medical or clinic appointment scheduling software.
Branded & Customizable
Get a customized app and branded interfaces for patients, doctors, and clinics as per your organization's brand.
HIPAA Compliant
HIPAA compliant scheduling solution to ensure your patient privacy every time they make an appointment through the app.
Third Party Integrations
Built-in support for additional third-party software and APIs to extend the functionality of the solution.
Intuitive User Experience
Get user-friendly interface for each stakeholder in your doctor appointment scheduling software.
Robust & Scalable
The solution is built with a robust technology stack and can scale easily.
Dedicated Support
Our doctor appointment app developers will provide end-to-end support to deploy the solution for your business.
Explore Our Other App Solutions
We have a range of pre-built mobility solutions for different verticals that are tailored to your specific business requirements.
FAQ
Absolutely. Our solution can also work for aggregator and marketplace models. You can launch a feature-packed mobile app platform like Zocdoc for people in your area to book appointments at nearby clinics and hospitals.
Contact us for
Yes. You can have a clinic appointment scheduling software that you can use to receive patients appointments online and manage them efficiently. This will significantly save your time and enable you to attend more patients.
Contact us for