Providing Electric Vehicle Transportation Solution to Everyone
We bring you an electric vehicle transportation solution to experience a nature-friendly ride.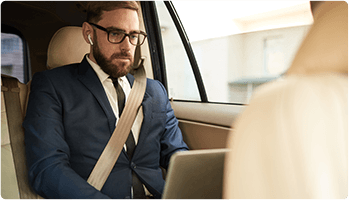 For Companies Having E-Taxi Business
Convert your brick-mortar shops into a digital eCommerce platform to increase your customer base in remote areas as well.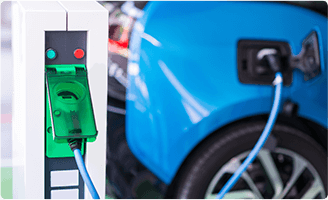 For Startups Operating in Transportation
Invest in highly trending electric vehicle transportation service which also protects the environment.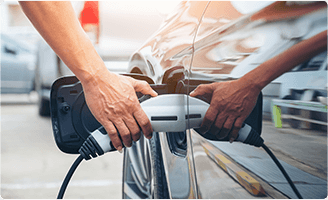 For Transportation Companies Looking for Upgrade
Upgrade your transportation solution by including an option of the electric taxi at an affordable rate to remain in the trend.
Solution Overview
A holistic solution for electric vehicle transportation comprising rider comfort, affordability, and environmental protection.
Key Features
Hassle-free Bulk Bookings
Our event transportation management solution will help you with the bulk booking of luxury cars for your most awaited guests.
Real-time Updates on all Modules Simultaneously
The solution is well integrated among its modules to provide real-time updates about the minute changes as well.
Live Maps
The modules provide live navigation updates to all its users with the easiest and the fastest route to the destination.
Welcome Last Minute Changes
The app accepts the last minute changes from the users, as per their convenience to make the ride comfortable.
User-Friendly Interface
The app provides an easy to navigate and operate modules for each user which is designed keeping a minimalistic approach.
Security and Privacy
Complete care of security and privacy of the attendees is our utmost priority which is delivered par excellence in our event transportation management app.
Why Choose Our Electric Vehicle Transportation Solution?
Get your application tailored to the unique needs of Event Transportation Management Transit and packed with powerful features and integrations.
Fully Customizable
Customize your event transportation management app to meet the specific needs of VIP guests.
Robust Booking Engine
The solution offers a highly scalable and reliable transport booking experience for customers.
Passenger-Friendly
Our design team has thoughtfully created intuitive touchpoints for all the customers.
Service and Maintenance
Help our clients with an end-to-end solution to deploy the event transportation management software.
Payment Gateway Support
We support all popular payment gateways with the option to integrate new ones as per the business requirements.
Implementation & Launch
We build a customizable app model for private and government organizations to create their own version of the event transportation management app.
Requirement Analysis

Understand and create an execution plan based on the client's requirements.

Payments Integration

Built-in support for popular payment gateways with new integration support.

Notifications Integration

Push notifications, email, and SMS alert set up.

Analytics Integration

Support for integration with popular analytics platforms.

Deployment Choice

On-premise or cloud deployment option as per the business requirements.

Security Compliance Check

Full data security audit to meet regulations and compliance standards.

App Store Submissions

Successfully publishing the apps on Google Play Store and Apple App Store.

Support & Maintenance

Launch a dedicated and expert technical support for the smooth operations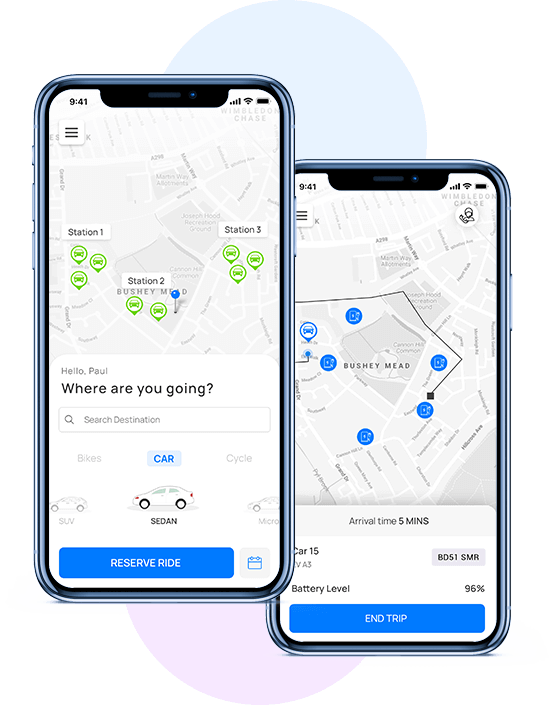 Integration
An indicator in the solution displays the battery capacity that helps decide whether the driver should accept the ride request or not. A fleet telematics system is integrated with the solution which aims to monitor vehicle health, fuel efficiency, and route information. Besides, communication algorithms are designed to tackle the bad network coverage.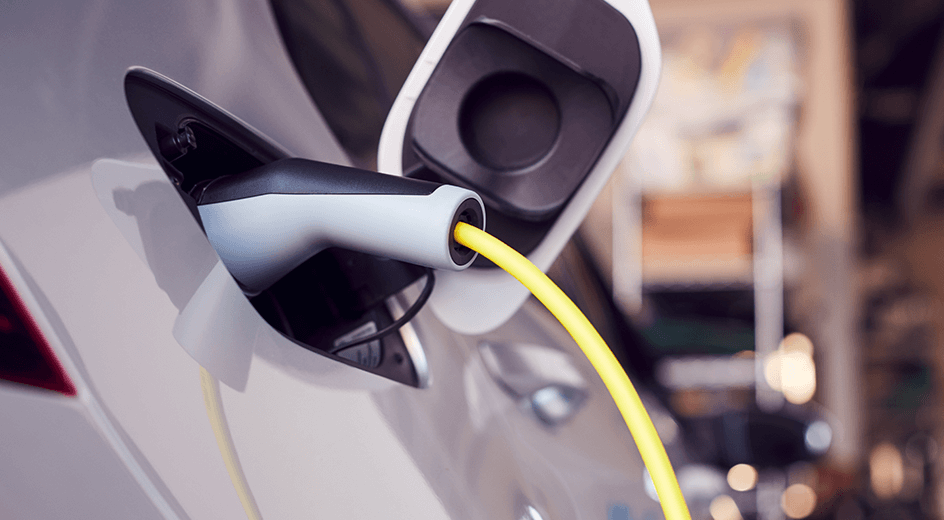 Explore our other Digital Solutions