Android App Development Services
We believe in developing mobile applications that create an impact and truly matter. We understand the need for an app to be engaging, visually appealing, and business centric all at the same time and our Android consultants and engineers at Mobisoft are capable of providing you the same. Our main strength lies in our skilled resources armed with the exceptional use of technology. Mobisoft offers the following services for Android OS and tablet customization as well:
App Discovery

Android App Ux/ Ui Design

Custom Android App Development

Native and Hybrid App Development

Android App Porting/Redesign

Android App Testing Services

Android App Code Audit

App Support, Maintenance & Optimisation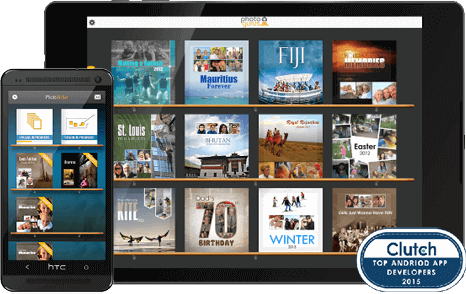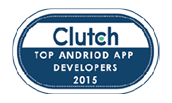 Our Android App Development Process
Behind every successful app, lies a cleverly crafted strategy right from discovery to monetization and beyond. We bridge the highest level of user experience with deployments and security while developing mobile apps. Our Android mobile application development includes:
Discovery

Discovery

Discovery is a collaborative process that puts your idea in the right perspective. It's like creating a blueprint of app before developing it.

What we do?

Business Analysis
Competitor Analysis
Dataflow Analysis
Mindmapping
Clickable Wireframes
Monetization Strategy
ROI Strategy
Functional Specification Documentation

Design

Design

We believe in user centric design, and it has to reach out to the user with a well-rounded product whose features are driven by function and logic that creates magic!

Design Research

Concept creation
Visual Mockups
GUI testing
Design Documentation

Agile Development

Agile Development

We develop your app right from scratch to finish and complete each and every activity within the desired timeframe.

Project Setup
Programming
Immediate Releases
Offline caching

Quality Assurance

Quality Assurance

We check the final version of the app for cross-platform compatibility, graphics, navigation, user experience and overall quality.

QA Test Plan
Code Review
Crash Report integration
Functional Testing
Integration Testing
Performance Testing
User Experience Testing

Deployment

Deployment

Once we are done with thorough review and scrutiny of the app, we facilitate the release of the app to its respective App marketplace followed by post deployment support and subsequent updates.

Analytics Integration
Production Server Configuration
SSL setup
Application Submission
App and Server Monitoring
Post launch support and maintenance

Support

Support

We go all out to keep your mobile app up-to-date. The value of your app is maintained through constant monitoring, support, OS upgrades and optimization.

What we do?

Analytics Tracking
Bug Fixing
App Upgrades
Optimization for better engaging experiences
Optimization for user acquisition and retention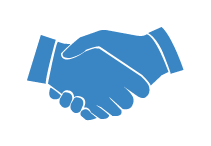 150+
clientele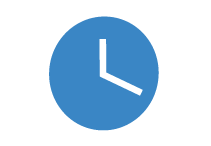 6
years
300+
apps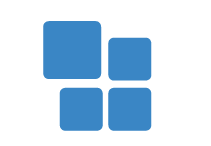 100+
cloud Apps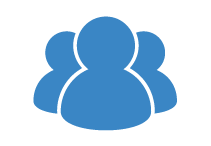 190
team
Success Stories
We have successfully designed and developed high-quality Android smartphone and tablet applications across various business verticals. Take a look!
Android Application Development
Mobisoft offers the following services for Android OS and tablet customization as well:.
Android has a powerful development framework and SDK to create native apps for Android. Native apps are mainly built on Android smart phone's core features like GPS, SMS, Email etc. with rich UI interface. When we build apps for Android, we make complete use of Android's functionality.
The best feature about Native Apps is that they drive enhanced user experiences and they are completely optimized for speed and performance across devices. We offer services for:
We offer services for
Custom Android App development
Custom Android Tablet App Development
Android App development for wearable devices
Hybrid apps are developed based on web technologies typically HTML5, JavaScript and CSS. They are built by writing single code base once in web technology and wrapped in Android native app to give cross platform application which can run on wide range of smartphones with minimum efforts.
Hybrid apps overcome limitations of web technologies and can work on many devices irrespective of platform and OS. We offer services for:
We offer services for
Hybrid Android App development
Hybrid Android Tablet App Development
Android App development for wearable devices
Android devices possess the amazing ability of customization to end users, and organizations. Enterprises can white label the devices by providing a customization layer on top of off the shelf devices to stand out from the competition.
For eg: Universities can create their own devices for their students to distribute the study material and to keep the institute on top of learning curve. Thus, we offer services for:
We offer services for
Android tablet boot logo, boot animation
Android tablet pre-installed apps
Android OS customization
Achievements
We are a leading Android app development company, with access to a highly-motivated team development company, with access to a highly-motivated team
People Power
Secured First Prize at Consumer Electronic Show ( CES ), Las Vegas 2012.
Pocket DACA
KEANE AWARD for excellence in e-Lawyering, recognizes IAN's work using technology to broaden access to justice and reduce barriers faced by vulnerable communities with the help of Pocket DACA.
Tube Alert
Ranked #29 under Entertainment category on the App Store and has crossed over 200k+ downloads!
We at Mobisoft have a certified team of Android applications development experts who are proficient at technology and mobile application development services. With extensive experience of handling clients from a variety of industries and geographical regions, we understand the different ideas, concepts and custom application needs of the Android mobile app development process right from basic conceptualization to deployment and its support and maintenance as well – thus ensuring nothing but the best! We are rated 4.5 out of 5.0 by 150+ clients on over 400 projects.
Our success lies in deploying top-selling Android applications which are scalable, robust and provide brilliant user experience. We are among the early application developers for Google Android and we possess experience of developing applications on wide variety of platforms. Utilizing the complex Google Android SDK platform, our highly qualified Android application developers explore the unlimited possibilities of Android through its comprehensive set of development tools. We guarantee the following:
We guarantee the following
Real time GPS tracking with battery optimizations

Social (chat, message, calls)

Creating apps that interact with Hardware devices

Seamless communication through Phone/Skype/Chat/Email
Flexible engagement models

Proven Methodologies

Source Code Protection

100% confidentiality Assurance
Our team of android experts possesses experience and expertise of the android app architecture and maximum implementation. We are adept with:
Native app creation using Android SDK

Google APIs

Location based services

Push notifications (Google Cloud Messaging)

Customizing media and camera, customizes media player etc.

Sensors like shake to buzz, motion sensors etc.

Rich user interface with differentiated animations

Hardware interaction like bluetooth, wi-fi networks, USB etc.
Google Play APIs for in app billing (Monetizing through android app)

Facebook, twitter, Google plus and Linkedin integrations

Admob integration

Third party SDKs integration

Cloud back-ends using Amazon EC2, and other service providers

Backup and restore facilities

GIS enabled databases (PostgreSQL, MySQL)
Our recent perspectives on the latest updates in the Android world. Scroll further:
How Much an Android App Development Costs?
We design and develop powerful Android applications for your business by providing rational solutions. Let's work at crafting your next success story. Get started!
PROJECT PLANNER
Use our project planner to estimate the deliverables and pricing for your product needs.