Golden Artist
A newly revamped website to build a global community of artists
Golden Artist Colors, GAC, is a manufacturing company which ranks among the world's top 3 color makers. It focuses almost entirely on paints used in the fine arts, decoration, and crafts, and produces the largest line of acrylic colors that is currently available to artists, which also includes recreations of historic pigments. A highly established and old company, GAC wanted to overhaul its website for better UX and to engage the huge and diverse global artist community.
The MOGIC (Mobisoft Logic) – Our Approach
Research and Discovery
Development
We have created a layout that is modern, mobile friendly and convenient. Easy navigation was thus one among the list to ensure ease of access to information on products, explore colors and more. Besides, it is backed with an admin panel for easy editing and saving of data. Multiple language support is another add-on that smoothly transforms content and design giving the same user experience on multiple platforms. A few highlights include custom CMS integration, the incorporation of event calendar and video library.
Design
The design psychology was to engage the current users and attract potential clients. The design was user friendly, and it focused more on rich content that provided extremely useful information, imparted the latest knowledge as well as contained historical data about paints. The design uses new technology and a fluid layout. It helps the old artist community to easily migrate to the new website while bringing them on the same page as the new-world artists. The design approach could not be anything but a palette full of colors. Colors were used for category recall. The shape of a circle or a filled dot, which is a common shape used in the paint industry was used in the website. This proved to be an instant identifier for the visiting artist as soon as he/she hit the website.
Strategy
To work on a finely defined UX that would achieve a balance between working with 3 sets of artists – the traditional, highly experienced painters who do portraits/landscapes; the experimental painters who love to play with ideas and want quick results, and those who do a lot of work on the table (as against the first set who do a lot of work on canvas); and part time painters, like middle-aged women.
Features Color Explorer tool
An artist usually likes to see how a particular color looks on a black background and a white background. This helps them sort out things when they are in a dilemma about the finer hues and shades. This tool was specially created to help artists decide on the precise color, when he is unsure about it. Color swatches
Mobisoft Infotech also introduced color swatches that are touch friendly. This helps artists to have an in-depth knowledge of a particular color, its origin, its history, etc. Dynamic, powerful search model
The site boasts of a dynamic search model that helps an artist to swiftly glide through the site's 3000 odd pages and locate the color or page they are looking for.

Easy store locator
Google map integration for easy directions
Live help area
This helps create instant engagement with the artists while adding a personal touch to the website. Multipurpose visual stories area
This covers product carousel, news, community flavors, artist in action and top consumed/referred items

Event Calendar
Free lectures and demonstration for budding and established artists!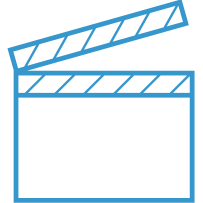 Video Gallery
Displays new product launches and demonstrates innovative tools for artists. Easy, well-defined navigation
This and the layout that overcomes the earlier website's problem areas