Why Build-Operate-Transfer
A cost-effective approach to acquire new competencies at scale and accelerate digital transformation with build-operate-transfer services.
Orchestrate Right Strategy
Stay competitive in new territories by building an efficient software development team.
Acquire Right Skills
Fill the technical skill gaps and have an in-demand digital workforce for your project.
Embrace Sustainable Technology
Adopt the right set of technologies and tools to foster innovation.
Eliminate Silos
Lower investments, shift the costs, and uncertainty related to setting up the offshore team.
Simplify Operations
Take control of your offshore operations, maintain compliance, and accelerate processes.
Improve Agility
Quickly react to market changes and user expectations and effectively deliver value.
Regional Knowledge
Navigate through foreign government and cultural barriers with the help of our experts.
Flexibility
Transfer the operations to your parent company or continue operating your new offshore center of excellence (CoE).
Our Offerings Across Different Stages of the BOT Model
Leverage the unprecedented innovation opportunities to thrive in the digital world by scaling your in-house development capabilities, designing immersive experiences, and delivering a positive impact across the ecosystem with our BOT build operate transfer consulting services.
Phase 1:
Build
Quickly develop in-house capabilities and transformation roadmap
Mobisoft helps you build a high-performing operational team by bridging the skill gaps pertaining to your project and onboarding team members to transform your projects into extraordinary outcomes.
Key elements:
Understanding your project needs, ideas, and user expectations
Shape your product vision with our strategic consulting
Defining a product roadmap, including milestones and project release
Acquiring the right technologies and tools
Onboarding in-demand experts with core digital skills for your project
Establishing governance and analyzing development implications
And much more to be taken care of by our team to set up a solid foundation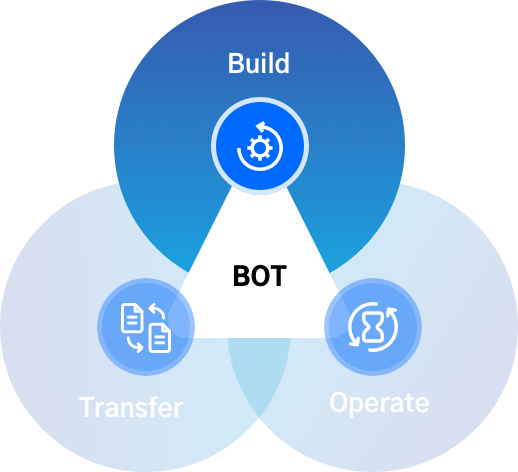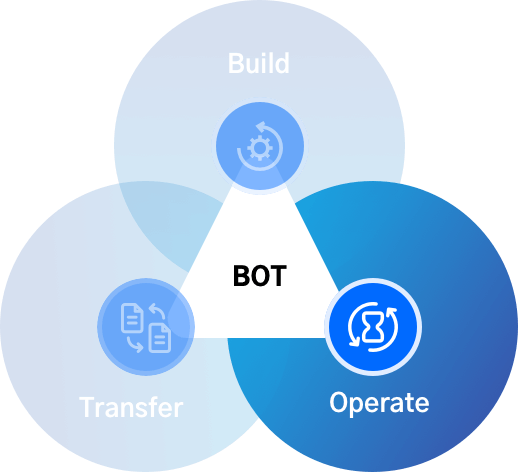 Phase 2:
Operate
Managing operations and scaling team to enable expansion
Our team of experts helps you manage your offshore team, including hiring and retaining digital experts while navigating the operational complexities.
Key elements:
Ensuring the team is working as per defined goals
Creating a collaborative work environment and ensuring clear communication
Setting the quality standards and quality control processes
Team expansion - hiring and retaining digital talent
And much more to be taken care of by our team to increase operational efficiency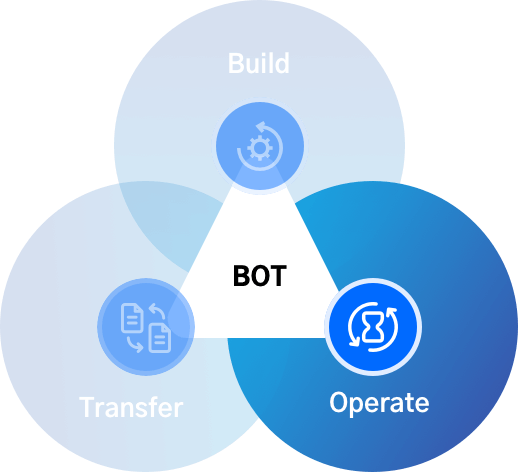 Phase 3:
Transfer
Transferring operational management and ownership to you
We hand over everything to you and enable full control over offshore software development operations. We review resources, development, and processes upon the expiry of the contract and successfully complete the transfer process.
Key elements:
Full transfer of the entire offshore team and project source code
Analyze the partnership, processes, and structure as a whole
Complete the internal and external transfer operations
Provide full transition support
And much more to enable a smooth transition of your offshore operations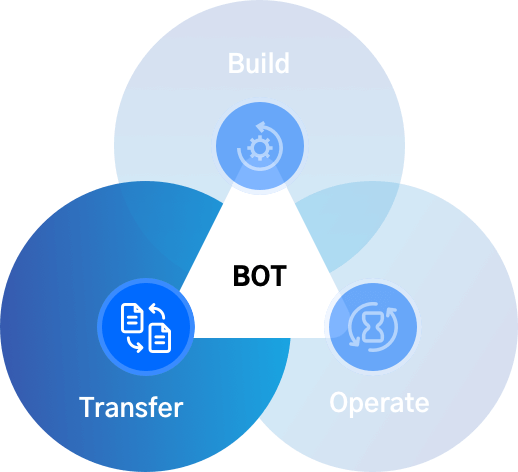 Trusted by Valuable Global Brands
Get Started with the BOT Model
Build a business you can be proud of. Breed innovations that deliver immersive experiences with our unique partnership model - build-operate-transfer model.
Step 1
Initiation & BOT Contract Veracity
Our team understands your business requirements first. Then finalizes mutual terms - services, payment, and other related aspects and signs build operate transfer agreement, build operate transfer consulting, IT staffing via build operate transfer bot, build operate transfer services.
Step 2
Implementation
We focus on developing an efficient software development team, including onboarding subject-matter experts, tech stack, quality metrics, and preparing project documents within 4-6 weeks of signing the BOT contract.
Step 3
Management
We manage all your offshore software development operations, manage teams, and focus on faster delivery and scaling rapidly through our holistic services.
Step 4
Transfer
We completely hand over the business operations to you, including the agreement, IP rights, staff, and necessary infrastructure. We can provide support post-transfer if needed.
Step 5
Renewal
If you can not handle offshore operations, then we can renew the contract and continue the operations of your overseas business.
Go Global With Our Build-Operate-Transfer Model and Win the Digital Race!
Frequently Asked Questions About Build-Operate-Transfer IT Outsourcing