Cloud Application Development Services
Over the years cloud computing has evolved as a testing concept to a highly vital process that large and small enterprises have switched to as a part of their overall computing strategy. The main question for companies is not whether they should think about implementing cloud computing but what would be the most suitable cloud computing model to solve their business needs.
For enterprises, Cloud Computing gives access to technology that was previously out of reach and is a great way on cutting back on costs along with providing great flexibility in delivering IT services. Installing and updating software, managing backups, consolidating apps into one multi-application cloud computing service, cutting back on system hardware and a customized integration process are some of benefits organizations can reap out of cloud computing.
According to your specific security requirements, organizational and performance goals, our cloud application architects and developers will push your cloud application development initiatives in the right direction with the right type of cloud (Private, Public or Hybrid) and on the right platform (Azure or Amazon).
The cloud computing infrastructure has been revolutionizing all the fundamental areas of IT- from security and investment in infrastructure to application development. We provide enterprises with the latest innovations in cloud computing that make business applications more mobile and collaborative. Also, we provide post-deployment assistance with developing new apps or migrating existing apps.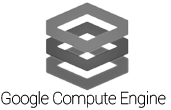 Cloud Service Offerings
Cloud Assessment Consulting
Cloud Application Development
Cloud Application Migration
Cloud Application Integration
How do we compute cloud services?
We provide enterprises with services that they can use to deploy applications and services with effective cost-pricing along with flexibility, scalability and reliability.
Amazon Elastic Compute Cloud (EC2)
A pioneer cloud infrastructure product that allows organizations to create powerful virtual servers on demand. It has been exclusively designed to make web-scale computing a simpler task for developers as it provides resizable compute capacity in the cloud. Reliable, secure and inexpensive, Amazon EC2 completely changes the economics of computing by ensuring you pay only for the capacity that you actually use.
Auto Scaling
With the help of Auto Scaling your Amazon EC2 capacity can easily be scaled up or down according to predefined conditions. With the help of Auto Scaling we assure that the usage number of Amazon EC2 instances increases smoothly during a demand spike so as to maintain performance and decrease automatically during a demand drop thus effectively saving up on your costs.
Elastic Load Balancing
Higher levels of fault tolerance can be achieved by the usage of Elastic Load Balancing as it automatically routes traffic across multiple instances and availability zones. One of the main benefits is that elastic load balancing keeps a check
that only healthy Amazon EC2 instances receive traffic and the rest of the traffic is rerouted from unhealthy zones thus providing your enterprise with the required amount of load balancing capacity needed to distribute application traffic.
DATABASE SERVICES
We help enterprises achieve fast and efficient database solutions, from MySQL or MongoDB, hosted enterprise database software or non-relational database solutions too.
Storage Services
Amazon Simple Storage Service (S3)
The S3 provides a highly durable and efficient store for a massive variety of content, right from media files to web applications. The greatest advantage of the S3 is its scalability and you can pay according to your rising storage needs with their pay-as-you-go pricing scheme. S3 has specifically been designed to make web-scale computing a much easier process for developers.
Amazon Elastic Block Store (EBS)
It provides persistent block level storage volumes for use with Amazon EC2 instances in the AWS Cloud. Adopting the EBS storage service proves itself as a great advantage as every Amazon EBS volume is automatically replicated within its availability zone thus keeping your enterprise away from the risk of failure and offering complete durability and high availability. Amazon EBS helps you scale your usage up or down within no time and ensures you end up paying low rates for only what you provision.
Sample Cloud Architecture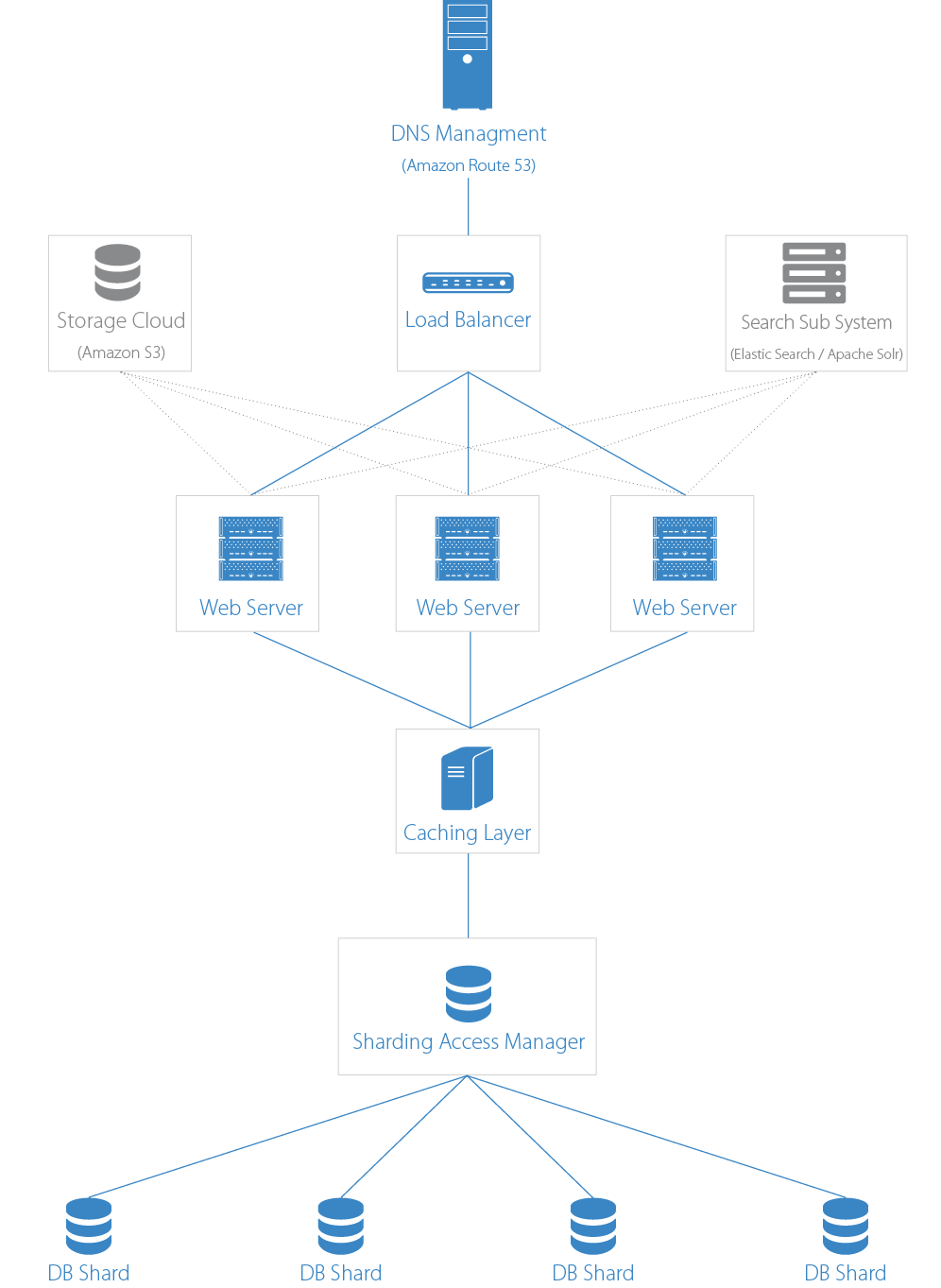 SaaS App Development Services
Software as a Service is a popular software distribution model through which applications hosted by ISVs (independent software vendor) deliver their offerings. The biggest bonus of adopting SaaS solutions is the zero requirement of installing and managing software, as it can be accessed simply via the Internet.
Our SaaS Development services help enterprises with
SaaS Strategy & Conceptualization
SaaS Platform Strategy
SaaS User Experience Design and Prototyping
SaaS Architecture & Design
SaaS Development & Testing
On-Premise to SaaS Migration
Also compared to traditional software product development, SaaS development has several additional considerations such as
Billing and Payments, Subscriptions
Device access including mobile and web
Cost of ownership and scalability
On-Premise data, application and process integration
Monitoring, Service Levels and Availability
Data Isolation, Security and multi-tenancy
Our SaaS architects and developers have had a successful track record of conceptualizing, deploying, developing as well as managing several new and innovative SaaS solutions.
If you are planning to create a new SaaS based service or want our help to maintain and scale an existing SaaS based service, please contact us. We are happy to help.