The Client
Seremedi, Inc. is a digital healthcare company based in Houston, Texas. Founded in 2014, Seremedi is committed to improving the perioperative care experience for clinicians and patients by enabling the best possible recovery outcomes while minimizing avoidable risks and costs. Their team comprises of clinicians, patients, caregivers, security management experts, data and medical informatics scientists with proven experience in delivering commercial software that supports organizational goals.
The Challenge
The Seremedi team noticed that the care being provided to patients post-discharge was not up to the mark and needed technology intervention.
When a patient is discharged, the clinical staff has no idea what their status is at home. For high-acuity patient population this is a high-risk situation.
Challenges with identifying gaps in care at an early stage and avoiding expensive readmissions.
Typically, a lot of information is communicated to the patient at the time of discharge which is often difficult to comprehend and act upon.
Post discharge, patients may develop an unexpected symptom or problem that they don't know how to handle and need a prompt intervention of the care provider.
The Solution
Mobisoft healthcare technology experts worked closely with the Seremedi team to build an integrated mobile patient care platform called CarescriptionsTM. The robust platform seamlessly connects patients with their care teams throughout the care episode, making patients self-sufficient and care teams efficient.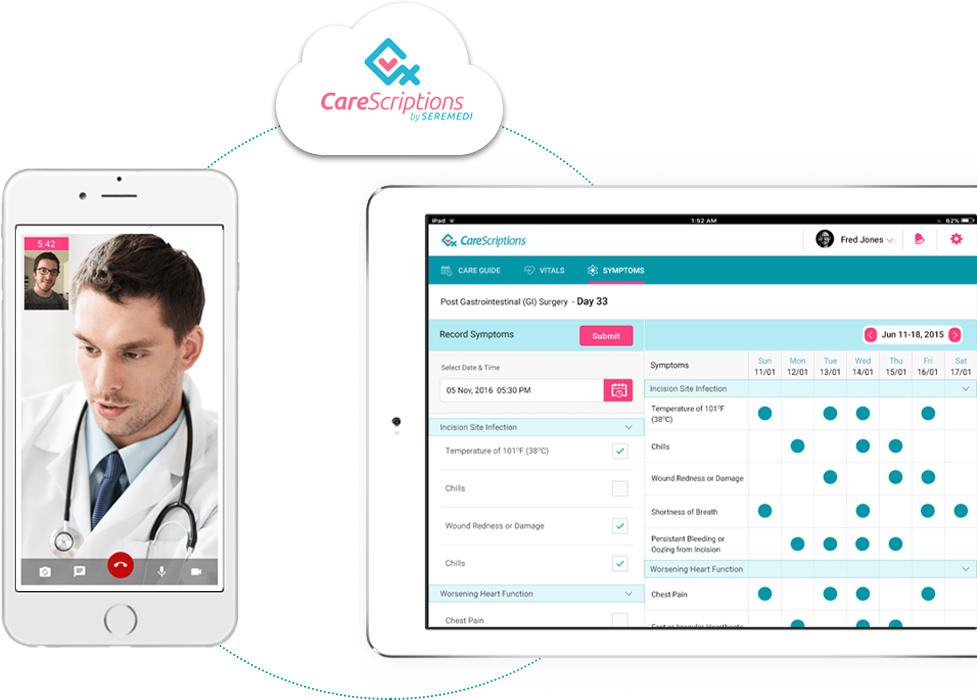 Key Highlights
Real-time Activity Tracking
Comprehensive patient activity logs for medication, vital signs, care tasks and symptoms that are updated in real-time.
Virtual Visits
Robust telehealth features to save patients the anxiety and inconvenience of coming back to the clinic.
Information On Tap
Doctors can get access to their patient's profile, activity history, visual graphs on vital signs and more for efficient care delivery.
Secure Information Exchange
All the information exchange between patients and care providers happens in a secured manner, meeting necessary compliances.
Highly Configurable
The care coordination platform is highly configurable with existing workflows of clinical teams in hospitals.
Powerful Admin Controls
Admins can easily manage patients and doctors, assignments, appointments, medication, sub-users and more.
Technology
Patient & Doctor Interface
Benefits
Improves communication and coordination among patients and their caregivers.
Optimizes knowledge sharing for smart, secure and efficient care delivery.
Increases patient independence and reduces unnecessary post-discharge readmissions.
Improves procedure guidance to patients all the way to discharge and recovery.
Architecture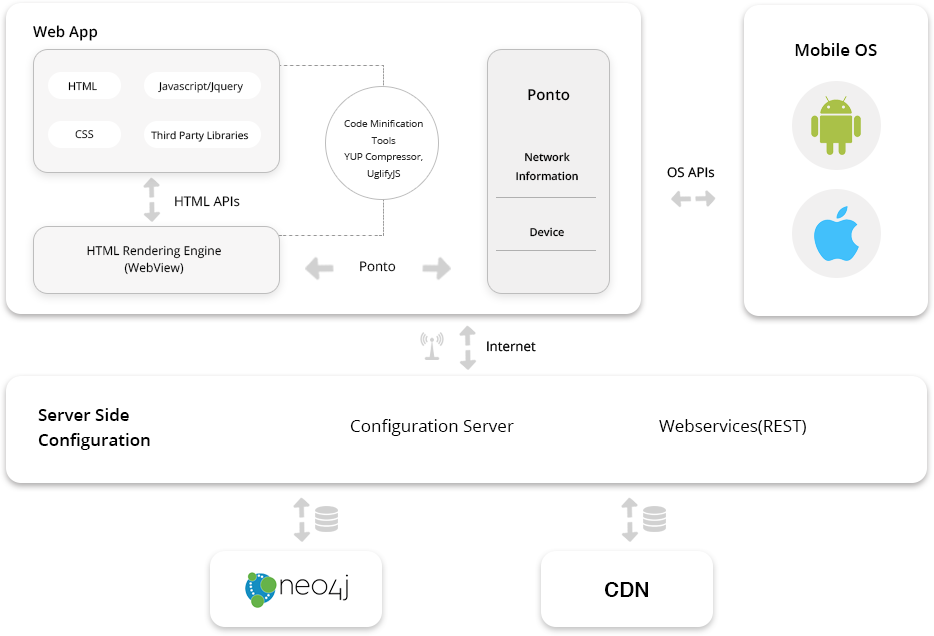 Interfaces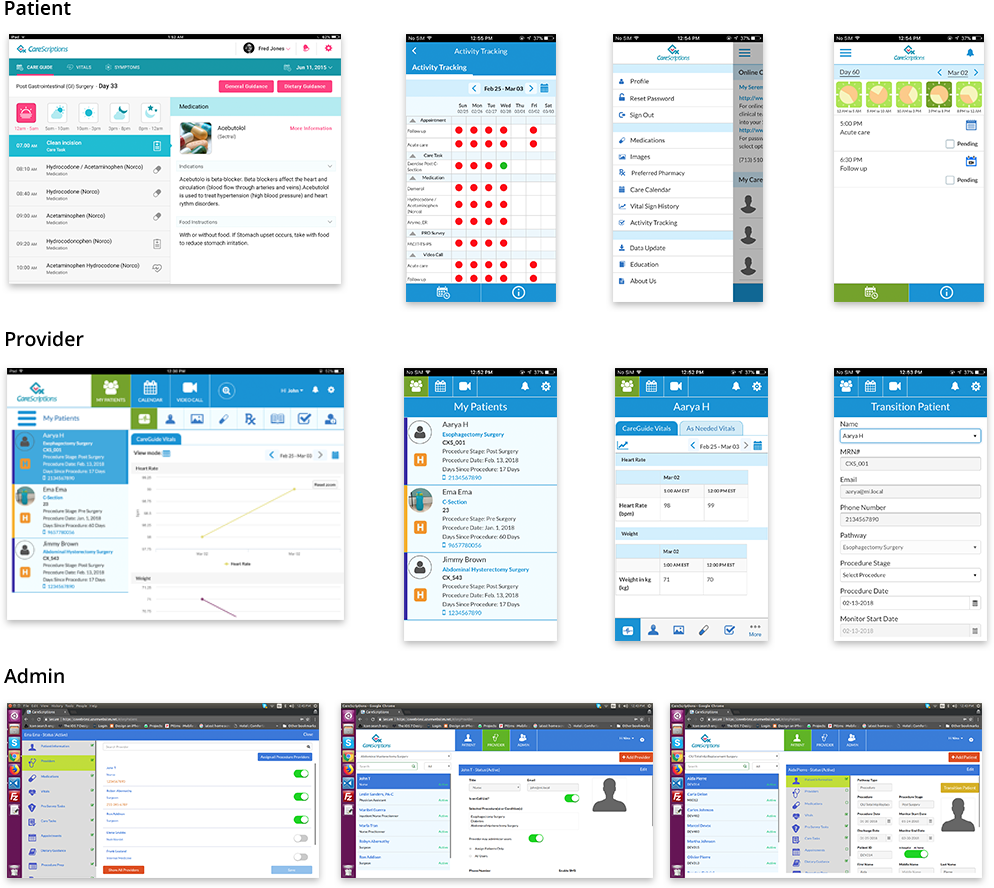 Explore more healthcare case studies