Nine years ago, two young entrepreneurs collaborated in San Francisco to launch a mobile application through which the users can order a ride with a few taps on their smartphone. The app identifies the GPS location, sends the request to the driver and the cab reaches to the spot. Little did they know that the start-up will create a disruption in the four-thousand-year-old traditional business model.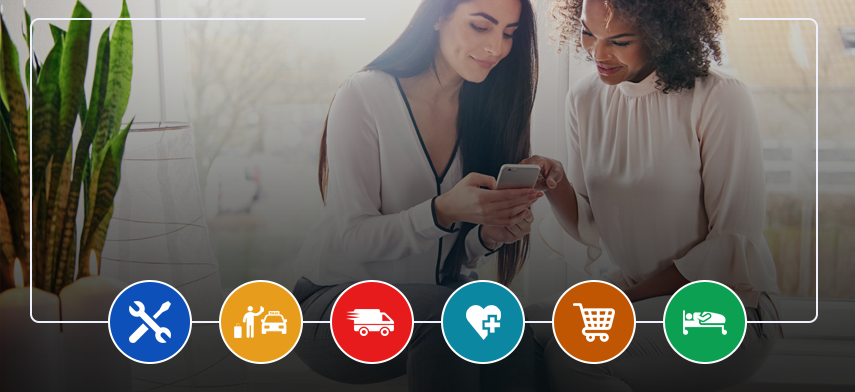 Fast forwarded to 2018, as the app is close to completing its first decade of operations, it has almost become a household name. It has disrupted the ground transportation industry, witnessed explosive growth globally and has become the highest valued private tech company in the world. The company is none other than Uber, founded by Travis Kalanick and Garret Camp, which broke new grounds in the traditional business ecosystem.
The last decade witnessed the emergence of numerous such start-ups and apps giving rise to the on-demand economy. Started with food delivery and car rentals, on-demand phenomenon is now visible in healthcare, pharmacy, grocery, home, and many other hyperlocal services, enabling users to have immediate access to products and services using their smart devices.
Driven by the technological advancements and fuelled by the urge of the new generation for instant gratification, the on-demand economy is booming rapidly. Read more to know about the rise of the on-demand economy and how you can capitalize on this transformation.
What is On-demand Economy?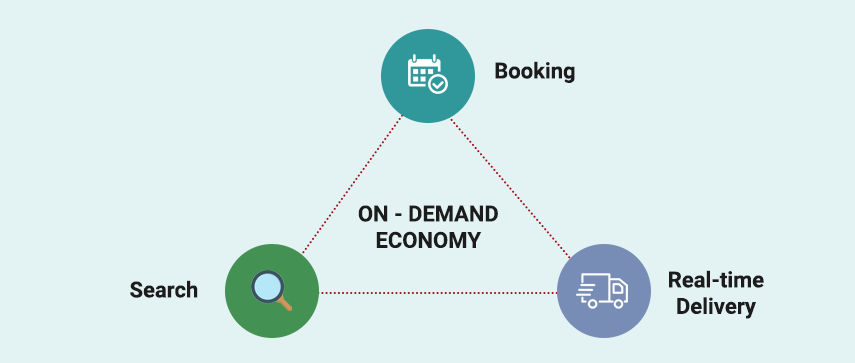 On-demand economy is defined as the economic activity created by digital marketplaces that fulfill consumer demands via immediate and convenient access to goods and services. It is sometimes referred to as 'access economy.'
The on-demand companies continue to disrupt the traditional business models and it shows no signs of slowing down. The Harvard Business Review, in its report in 2016, has estimated that the on-demand business models are attracting more than 22.4 million consumers annually and generates revenue worth 57 billion. As per the prediction of PWC, the on-demand economy will reach a whopping US$335 billion by 2025.
3 Technologies That are Great Enablers of On-demand Economy
The on-demand economy is a manifestation of various technological advancements that have happened over the course of time. The proliferation of API's has enabled developers to come up with secure and feature-rich apps within a limited budget. However, there are majorly three technological advancements that are considered to be the great enablers of the on-demand economy. They are: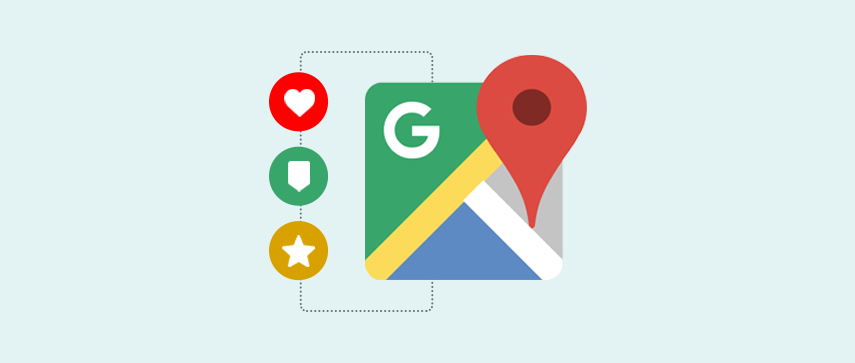 Developers can use tools like Mapbox to enable real-time navigation and map functionality in the apps. Users prefer to track the progress of their order in real-time hence most of the on-demand businesses use maps these days. Mapping interfaces provide an estimated time of arrival, traffic updates, directions etc.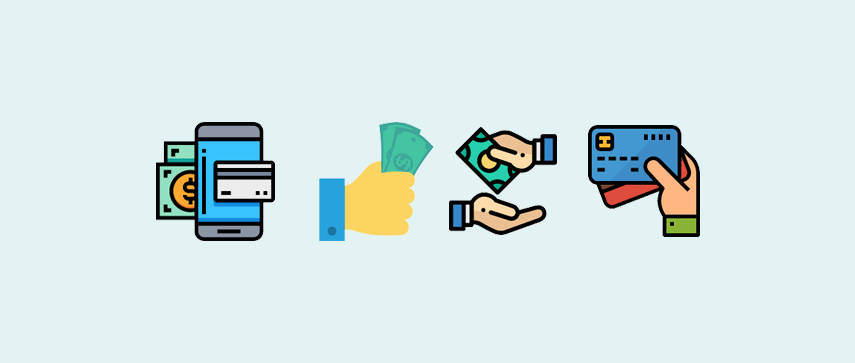 Commerce API's have made payments easier for the developers as well as the users. The simple interfaces offered by major commerce API's like Braintree and Stripe enable users to make payment easily and securely. Developers can easily integrate these API's within the apps without any security concerns of the transactions.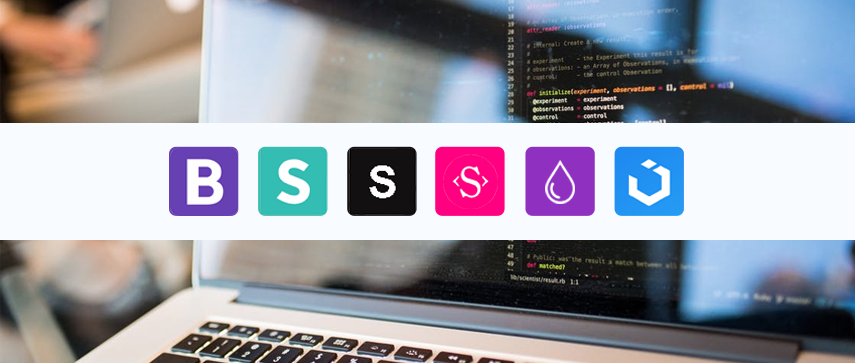 The front-end frameworks like React, Angular, etc. are flexible, reliable, fully customizable, and can be easily manipulated. Developers can use the numerous interfaces offered by the programming languages for app development and create excellent customer experiences.
6 Industries being Disrupted by the On-demand Economy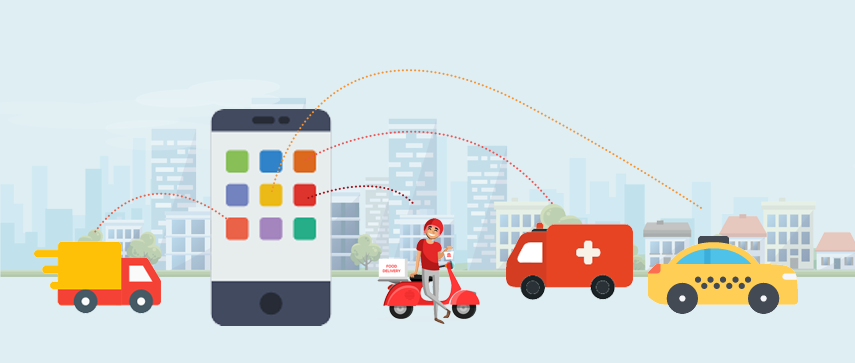 It is not an exaggerated statement that we hear about a new on-demand start-up or service each day. The on-demand business model has taken the world by storm regardless of industry specification. However, some of the industries become forerunners to capitalize on this on-demand transformation. Here is a compiled list.
From 'Have you ordered food anytime online?' to 'when was the last time you have ordered food online?' to 'how many times do you order food online in a month': this explains how food delivery apps have influenced our lives in the last few years. In fact, the food industry is one of the sectors which had undergone a revolution with on-demand business models. Doorstep delivery of cooked meals, grocery, packaged foods, etc. has become very common among consumers these days. Apart from that, the food industry also witnessed on-demand services for booking a table in the restaurant.
A long list of companies has ventured on on-demand business models in the last few years. While most of them have leveraged the possible features of the model and gained business success, a few had to shut down due to various reasons. If you are trying to recollect the names of successful on-demand food delivery apps, here is a list of the top on-demand food delivery platforms around the globe.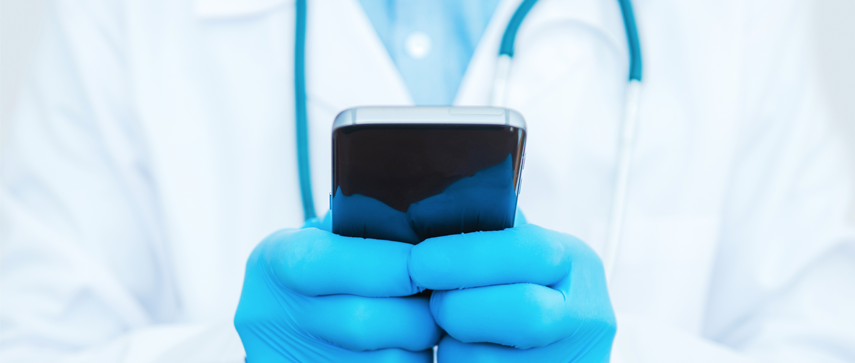 The healthcare sector has become another hotspot for entrepreneurs to try out on-demand business models. There are numerous apps that make it easy for patients to avail health care facilities at their doorstep. With the advent of the on-demand economy, availing medical facilities have become more affordable and accessible for people.
Gone are the days when you had to stand in the queue or call up to fix an appointment with the doctor. Appointment booking through apps is a common scenario and any business can build a booking app in a hassle-free way to make the service better accessible for the users. In the on-demand economy, there are apps that enable medical professionals to arrive at the patient's location whenever it is required. The demand economy has also reinvented the way patients interact with the doctors and it is possible to get medical advice through audio/video calls these days.
Not only the service of professionals in the medical sector, but you can get medicines, ambulance, medical devices etc. at your doorstep in this on-demand economy. Have you got an innovative on-demand business idea in the healthcare sector? Click here to make it a reality.
Logistics & Freight
Be it, individuals, businesses or corporate houses, everyone looks for a reliable service-provider while transporting goods from one location to another. The on-demand economy has made logistics service efficient and smoother for all types of users.
By using the smartphone, users can set-up the time for door-step pickup, track the courier package until it reaches the destination and gets updates during the transportation. TruckBuddy, Postmates, GetWagon, Deliv, etc. are a few among the companies that work on this on-demand business model. Truck dispatch software solution in the on-demand economy has become more or less a prerequisite for logistics companies.
The on-demand freight apps have disrupted the traditional logistics industry as users can track the package right from the dispatch to receiving it at the destination. If you are planning to build an on-demand package delivery solution, here is something you should know.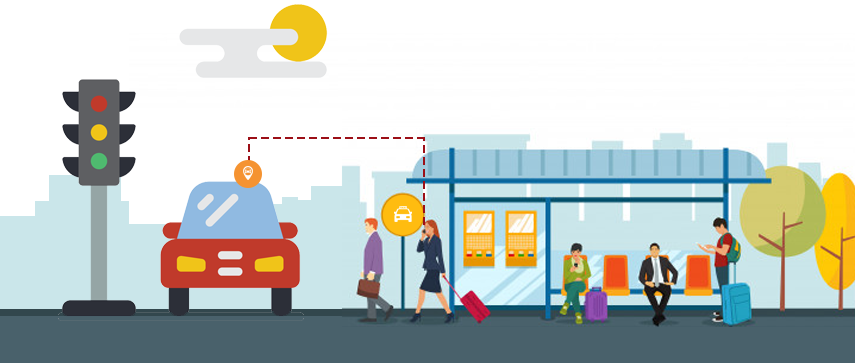 The transportation industry is one of the primary sectors that embraced the on-demand service model. All of us are familiar with booking cab rides, travel tickets, rail services etc. using apps for commutation within and out of the city.
Uber is a major example of on-demand transportation business which needs no explanation. It is now believed to have a net worth of more $70 billion. With the success of companies like Uber and Ola, other taxi companies have also ventured into developing a dedicated app for their customers to avail cab booking services through a few taps on the smartphone. Building a dedicated taxi app solution is easier than you anticipate.
The on-demand economy has also disrupted the traditional bus ticket booking process. Operators prefer to have a dedicated bus booking app development solution to thrive in the on-demand economy. Passengers can avail a plethora of features like choosing a preferred seat, price comparison, operator reviews etc. while booking the ticket.
Similarly, medical transportation service has also undergone a disruption in the on-demand economy. Non-medical emergency transportation service solutions have fuelled the growth of NEMT businesses and people are ensured of fast and reliable medical transportation services with the advent of on-demand apps.
Home Services
Finding skilled professionals using online or offline directories is a thing of the past. In the on-demand economy, professional services reach to your doorstep at a few taps in your smartphone. There are different apps that help users to hire service professionals like plumbers, electricians, gardeners etc. from a particular geographical location. If you prefer to launch a similar app for your locality, here is a wonderful and cost-effective solution.
The personal care and beauty service industry has also undergone disruption with the emergence of the on-demand economy. The services offered by the beauty and personal care industry are available for users whenever and wherever they want. It is also possible to book an appointment with the beauty industry specialists or freelance professionals using apps these days.
Apart from the above-mentioned industries, the influence of the on-demand economy is gradually becoming visible in other sectors too.
On-demand services are becoming quite common in the education field. These days, students can avail the service of on-demand tutors online and offline through dedicated apps. They call sell/buy/rent books anywhere and anytime using mobile applications.
When talking about on-demand economy businesses, we cannot omit the e-commerce sector. To be precise, e-commerce and on-demand have progressed hand-in-hand. On-demand e-commerce apps have disrupted the retail industry giving rise to new consumer culture. It has equally empowered retailers and buyers by making it possible to sell or buy products respectively, anytime or anywhere. Amazon, Flipkart, Walmart, The Home Depot, Snapdeal, PepperFry, LensKart, etc. are just a few handpicked names of businesses that went up to the pinnacle of success in the on-demand e-commerce space.
How to Find Your Space in the On-demand Economy?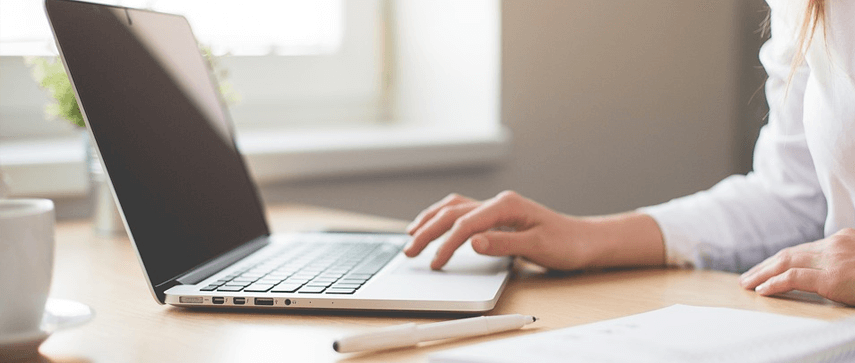 For anyone who wants to embark on an entrepreneurial journey, the on-demand economy has become one of the favorite destinations. Given to the immense growth possibilities in the future, investors have a keen interest in pumping money into on-demand business projects. Moreover, most of the service-based companies are taking advantage of the possibilities offered by the on-demand economy to thrive in the market.
So, how can you find your space in the fast-evolving on-demand economy? Well, it is hardly possible to name a business that cannot benefit out of the on-demand ecosystem. However, the on-demand model should be planned and executed thoughtfully and strategically to make money out of business. Here is a four-step process to help you in rolling out your on-demand business model.
What is your Business Niche?
The very first thing you need to do is to identify the business niche which you would like to work on. You can either find an industry where on-demand disruption is yet to happen or enter into an existing market. Once you finalize the niche, put effort to understand the market, collect data and test the business idea before you get into the business. Furthermore, identify your target consumers and be clear about their interests to bring in quality and value to your model.
An easy-to-use, feature-rich and well-designed (both UI and UX) app is your weapon when you want to make fortunes in the on-demand economy. Simplicity is the keyword while you build your app. Check any on-demand app that has become successful and you will know how simplicity and efficiency make it thrive in the market.
Next important stride in making a profitable business in the on-demand economy is to optimize the value chain. In the on-demand ecosystem, your customers do not want to wait for long to get access to the product or service. Apparently, speed and convenience are two factors that determine the success of your on-demand app.
Unless your app has regular visitors and reliable service-providers, it will not lead you to success. Hence, you need to deploy multiple activities to attract, engage and convert customers since the launch. It is not difficult to get the attention of the tech-savvy millennial generation to your app. Plan your promotional activities thoughtfully and strategically to accelerate your business.
What to Expect from the On-demand Economy?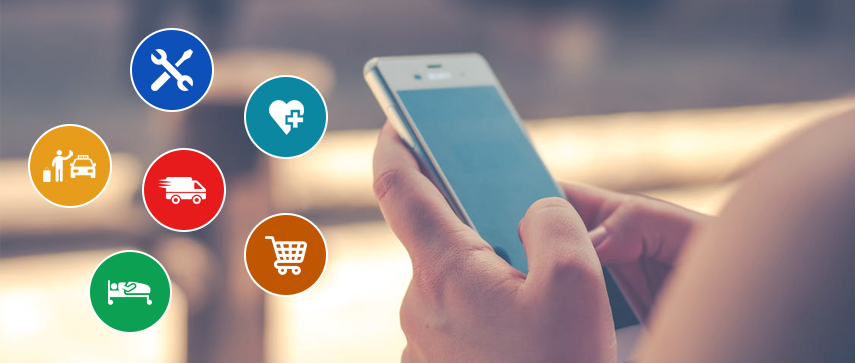 Undoubtedly, there is a lot of unlocked potential for business in the on-demand economy. You can either get into an established territory or find a niche category to gain business growth in this evolving ecosystem. If it is an established market, you can bring in unique features in personalization and responsiveness to catch the attention of your target customers. And quick delivery of service or products determines the acceptance of your app. Rather than demand, the focus of the on-demand model should be on demand efficiency.
Although the on-demand economy was reviewed as a bubble initially, it has grown up immensely leading to disruption in many industries. According to industry experts, this bubble will stay here for more and it is getting larger. There are three major categories which are expected to have the maximum influence of the on-demand model in the future. They are:
Hyper-local business

– It is a subcategory of the on-demand business model that lets users have access to products or service from nearby providers within a limited time span.
Professional services

– Be it technical or non-technical category, the service industry is expected to face a revolution in the on-demand ecosystem.
Home services

– Life is getting busier and people prefer to avail personal care services at the comfort of their home. They do not want to commute to buy essential products or avail services anymore.
Wrapping Up!
To put it in a nutshell, the on-demand economy satisfies the craving for immediate gratification of needs. Hence, it is a boom in the future as the millennial generation is the consumer. Driven by the disruption bought by smartphones, consumers are now privileged to have access to their requirements in a simple, convenient and efficient manner. Businesses continue to go an extra mile to meet the expectations of the consumers in the on-demand economy which apparently opens up new avenues of business generation.
If you are mulling over on an on-demand business idea, don't hesitate to get in touch with us. Our professional app development services are available 'on-demand' for you!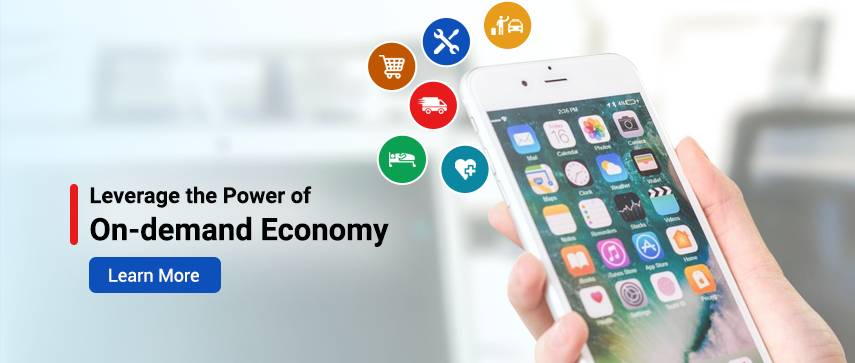 Author's Bio

Nitin Lahoti is the Co-Founder and Director at Mobisoft Infotech. He has 15 years of experience in Design, Business Development and Startups. His expertise is in Product Ideation, UX/UI design, Startup consulting and mentoring. He prefers business readings and loves traveling.