Nowadays, the impact of big data analytics in leading industries around the world is quite evident. The effects of using big data are nothing but positive and profitable for many industries. In fact, statistics say, the worldwide market of big data and business was valued at around US$168.8 billion in 2018. Moreover, it is expected that this value will grow to US$274.3 billion by 2022.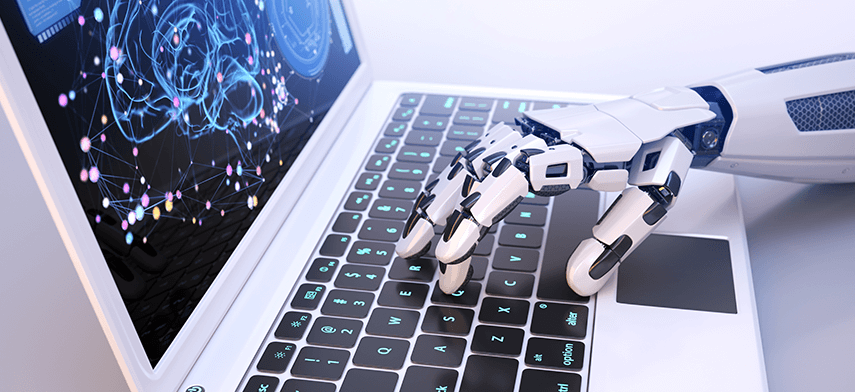 Just like any other domains such as finance, retail, telecommunication, etc. logistics and transportation is also a mentionable industry that has been revolutionized by the impact of big data. Leading logistics business owners are spending on big data to make their business operation smooth and manage data traffic. Even vendors are also adopting big data solutions to have better control over the supply chain. From shippers to third-party logistics providers and carriers – everyone can benefit using big data.
Today's post will elaborate on the impacts of big data leaves on a logistics business, how your business can get benefits from it, and what future prospects it has.
So, without further ado, let's start the discussion.
Impact Of Big Data On The Logistics Industry
The concept of big data goes well with the logistics business. It is expected that logistics companies can experience consistent growth due to the use of big data analytics on their operational activities. Data sets collected from various sources should be turned into something productive to help in decision making. The logistics service providers collect various data, such as the size and weight of packages, destination, the present location of shipment, etc. However, they often struggle in generating relevant insights from that data. Thanks to big data analytics, this process has become simpler and free of errors. It provides an understanding of the purchasing patterns of different consumers, the latest trends in the market, and cycles of maintenance. Also, it focuses on ways to reduce costs and eases a decision-making procedure. In a nutshell, in the domain of logistics and supply chain management, big data helps in improving productivity and efficiency.
Companies have lots of information stored, but such information should be refined and converted to increase business value. The logistics business is not an exception. The companies in this industry are gradually realizing that big data in logistics can act as a game-changer.
Do You Know How The Impact Of Big Data Can Add Value To The Logistics And Supply Chain Management Operations?
For logistics companies, capitalizing data is a crucial strategy for implementing an effective data-driven business model. And there are three major areas where the implementation of big data in logistics can be the most impactful. These are:
Enhanced operational efficiency

by using maximum resources, improving transparency, and making process quality and performance better

Improved customer experience

to maintain customer loyalty and retain them

Increased revenue

by making the effective data-driven business model
Let's talk about these aspects in detail, where we will discuss the major benefits of big data in logistics.
Benefits Of Implementing Big Data In Logistics Business
Gone are the days when the process of logistics and supply chain management used to be botched due to data inaccuracy and slow and unorganized management process. Nowadays, with the use of big data, supplier networks get better data accuracy, transparency, and insights. Eventually, it leads to improved contextual intelligence throughout supply chains. Let's have a look at its significant benefits:

1
Real-time Fleet Tracking
With big data analytics technology, through RFID tags, GPS devices, bar codes, and many more, logistics companies can track their vehicles in real-time. These systems can capture real-time traffic data, on-road network data, and fleet data. Therefore optimizing routes, planning and scheduling deliveries become easier for the logistics managers. They can predict possible accidents or bad weather and track shipment and fleet from anywhere. They can provide the customers with the real-time delivery status update. If there is any delay in delivery, customers get automated notifications.
2
Warehouse Management Efficiency
Managing a warehouse in a traditional way with legacy or ERP systems is now outdated. Now is the time when millions of customers are interested in getting real-time updates on product orders, knowing a product's availability before making the buying decision, and have instant access to a product's manufacturing details. Moreover, customers can shop from anywhere in the world. With Big data, warehouse managers can understand how customers' behavior changes and what expectations they often have from manufacturers and supply chain managers. Also, the warehouse managers can have a detailed insight into the process of loading, carrying, unloading, and delivering. As a result, they can plan the routes and schedule the deliveries in a better way to increase safety and decrease petrol expenses.
3
Improved Responsiveness
Good responsiveness in supply chain management directly impacts the performance of the supply chain. And a responsive supply chain ensures on-budget and on-time delivery of quality products to meet consumer expectations.
Big data analytics helps the supply chain managers understand the market scenario and competitive requirements of their companies. They get a chance to improve customer responsiveness, have better control over inventory, save money, and enhance agility.
4
Organized Inventory Management
Inventory and supply chain are considered as the backbones of the logistics business. Managing inventory seamlessly cannot be possible by following conventional ways like historical data analysis of stocks and sales. The retailers and supply chain managers need to have information about customer behavior, product performance, store performance, supplier relations, replenishment planning, etc.
Big Data Works In 4 Ways To Make The Inventory Management Process More Organized.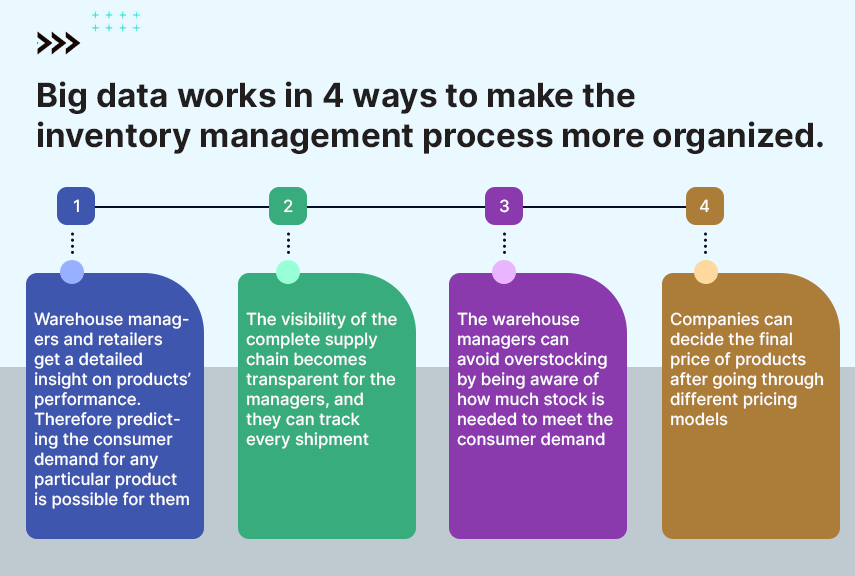 Seamless Last-mile Delivery

Most logistics companies often find it challenging to improve their last-mile delivery service due to mismanaged operations and rising costs. However, thanks to big data, this is not a problem anymore. With big data analytics, by analyzing various information related to delivery and customers, the logistics service providers can modify the internal process of last-mile delivery better and make it fast and seamless.

The three main aspects of the seamless last-mile delivery process are improved quality and performance of deliveries, enhanced operational efficiency, and better service levels. And all three aspects can be taken care of by adopting big data.

Excellent Customer Experience

To make a business successful, understanding the customers' needs and fulfilling those are really important. The same goes for the logistics business as well. However, not all the time, companies can grow their business and keep up with every individual customer. As a result, they often find it difficult to retain their customers. But with big data, the time now has changed. In the logistics business, big data analytics helps the companies go through individual customer insight, reduce customer attrition, and learn about their demand

Big data analytics provides the logistics companies the right set of data about their customers. With those, they can apply historical and predictive analytics models, and understand how to create customer loyalty, improve customer experience. As a result, they become successful in not only earning new customers but also retaining the existing ones.

Foolproof Maintenance

With big data analytics, logistics companies can have real-time data from different vehicles. Mixing that with static information like maintenance schedules, etc. helps them have a contextual insight about the condition of the fleet and the assets easily. The companies can run predictive analytics based on this information in real-time to find out the patterns, degrading performance, inconsistency, and future failures. And as a result, they can maintain their equipment, improve the productivity of the vehicles, and avoid expensive downtime.
What Does The Future Hold For Big Data In Logistics & Supply Chain Management?
Day by day, the volume of data generated by logistics companies through digital technologies is increasing. To get insightful information from those data, companies need to adopt new strategies, improve their expertise, and have more powerful tools. In this scenario, big data analytics has huge potential to make things easy for these companies.
On the other hand, in the supply chain management process, the implication of big data is tremendous too. With big data, companies can collect and analyze data about the internal process, consumer behavior, and market condition. This data helps them generate insights and use that to make better decisions throughout the entire levels of a supply chain.
Needless to say, the need and implication of big data in logistics and supply chain management are huge. Thus, it has a promising future ahead. More advanced innovations and future trends will speed up the volume of data. Smartphones will continue acting as an important source of logistics-related data, propelled by GPS technology in the phones and the escalation of social networks. The Social Discovery feature will help in collecting data about new people across social media and the internet. By analyzing data related to consumer location will make companies efficiently deliver products to consumers.
In the future, data will certainly take the driver's seat in logistics and supply chain management domains. Therefore implementing big data is necessary to increase productivity, make business operations efficient, and strategize profitable business plans.
Wrapping up,
The adoption of big data revolutionizes the logistics service and supply chain management operations with a positive impact. It streamlines the business while saving time and money. Hence, companies need to think about this technology and invest in it to get an improved return on investments and better customer satisfaction.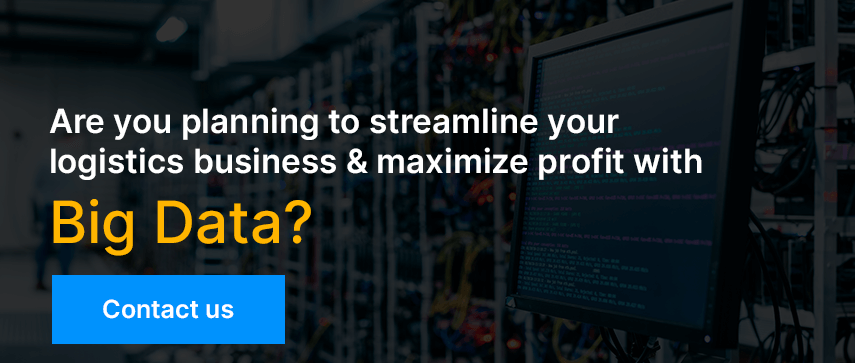 Author's Bio

Nitin Lahoti is the Co-Founder and Director at Mobisoft Infotech. He has 15 years of experience in Design, Business Development and Startups. His expertise is in Product Ideation, UX/UI design, Startup consulting and mentoring. He prefers business readings and loves traveling.