The onset of the current COVID-19 pandemic is entirely changing the way businesses were planning tours and field trips. The in-house and onsite operations that were handled manually are now seeking automation. From effectively managing fleets to giving an indispensable travel experience to the passengers, every aspect of transportation is now getting the needed momentum to stand the new normal.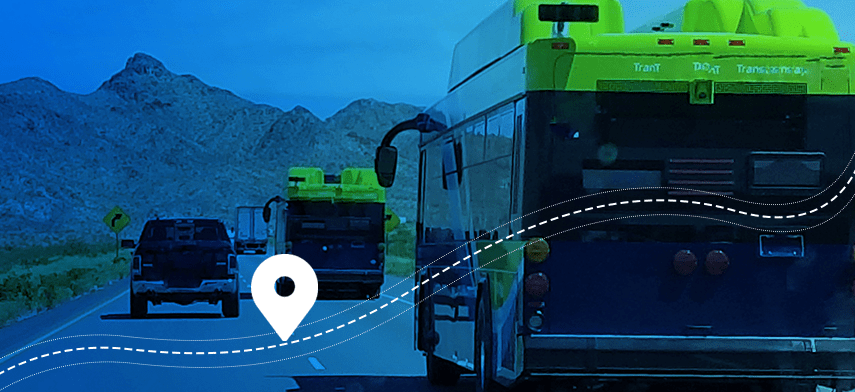 Thanks to the bus routing software solution that is helping companies to simplify tour route planning and augment paperless functioning. Leveraging a route optimization algorithm, this solution is helping drivers in taking the best possible routes and regulating multiple dropping points. You'll come across various advantages of this software in the further sections of the blog, but first, let's understand some basics.
What is Bus Routing Software?
A bus routing technology solution can be defined as a smart tool to automate route planning and track buses in real-time. It's an integrated routing software that brings end-to-end operational management to your fingertips. Another way to describe this solution is putting an effective transportation management strategy to work and planning tours/field trips in an affordable manner.
Major Tour Route Planning Challenges
There are various challenges in place when your travel or tourism company plans bus routes for offering satisfactory field trips or long tours. You'll have to convert every challenge into an opportunity to plan optimal bus routes for your passengers. Here's a list to give you a better idea.
1
Safe Travel
It's the most significant challenge as it completely depends on how your driver responds to street conditions, traffic, and other factors related to weather. This dependency is increased when the transport route is flooded with small roundabouts, narrow lanes, abrupt turns, etc.
2
On-time Arrival & Drop-off
Managing on-time arrival and getting passengers to their respective destinations within a stipulated timeline is not an easy job. Buses unable to reach the pick-up points on time massively impact the total trip itinerary and ruin the overall travel experience.
3
Multiple Stop Planning
If your company is backed by bus routing software, then multi-stop planning becomes easy. But if you're planning tours by traditional methods, then your passengers have to deal with situations like long walking distances to tourist attractions, missed sites, etc.
4
Passenger Management
Filling minute details of the passengers is time-consuming. Managing paper-based logs, including travel date, pick-up/drop-off details, passenger information, etc., is a complicated process that creates inconvenience for your company in the longer run.
5
Driver Management
This is another important challenge faced by most travel businesses as they are unable to track their bus drivers in real-time. This raises issues related to unnecessary breaks, missed stops, rash driving, bus repairs, delayed drop-offs, and other route planning constraints.
6
Transportation Cost
Improper planning of routes increases the time passengers spend on the bus and reach their destinations. This improper planning leads to excess fuel consumption, thereby creating room for unnecessary monetary losses.
Things to Consider Before Choosing Route Optimization Software
Considering all the above route planning challenges that can hamper your business, you shall definitely need smart bus routing technology to gain a competitive edge. But how to choose the right technology solution out of various options available in the market. How to pick the one that can effectively satisfy all your requirements? Let's have a look at the below points to clear all your queries.
1
Minimizing Expenditure
You need to choose a vehicle route optimization software that helps you spend less money and give more output. The software shall also prove useful in reducing fuel consumption, thereby saving your money, resources, and driving time. It should be able to offer optimal routes and minimize the entire bus tour cost.
2
Avoiding Traffic Congestion
Driving buses through dense traffic increases the tour cost. Issues related to traffic jams, gridlocks, etc., massively impact your buses and push them to spend more time on the road. This can hamper the entire tour schedule and leave customers in dissatisfaction. As such, you need to build a route optimization app that helps your drivers avoid traffic congestion.
3
Determining the Right Pick-up and Access Points
If your planned route's stops lack accessibility, the drivers shall take more passenger drop-off time. Your drivers can reach every destination on the bus tour if route optimization software can help in selecting the right access points. The software should promote the right pick-up points to lessen the departure time and benefit the trip schedule.
4
Tracking Buses in Real-time
There are various route optimization apps across the market that help its users in tracking their buses. But there are only a few apps that offer a real-time tracking facility alongside observing the idle time of the bus. For a successful bus tour route planning, this is a must-have consideration to make.
5
Dynamic Route Planning
The software should offer multiple optimized routes so that your drivers can choose the route that takes the minimum time to reach the destination. It should support easy rerouting for earlier planned routes and compile more stops to a different vehicle. It should be able to accept last-minute changes in the route.
6
Swift Processing
When multiple stops and route planning are involved, there are chances of the software lagging. Besides, running a huge amount of data related to passengers, drivers, routes, vehicles, etc., shall require rapid real-time processing strength. Not considering this aspect shall increase turnaround times.

Benefits of Using Bus Routing Software to Plan Your Tours
When you choose the right bus routing software for your business, it shall help you maintain productivity and improve passenger satisfaction at the same time. Including all the above considerations, here are some other significant benefits that this software provides.
1
Route Optimization
Depending on different internal and external factors, route planning software helps find optimal routes between several stops. It helps plan multiple routes for your fleet alongside enabling the provision to remove or add pick-ups and drop-offs. It offers advanced routing information that helps bus tour route planners adjust last-minute tasks, change stops/routes, and make new additions to the trip schedule.
2
Bus Driver Management
With such software in hand, admins can effectively manage bus drivers and track their performance in real-time. The drivers can also be directed to the necessary route and tour schedules. The exchange of information between the driver and fleet manager also becomes easy. Besides, the software can calculate bus timings on the road, halts taken, vehicle breakdown, etc.
3
Passenger Management
The route optimization software is integrated with a passenger information system that enables you to access, store, save, and use passenger data for better tour management. This system can be used to notify passengers about the bus, tour schedule, driver, stops covered, destination reached, etc. Admins can get live insight from the field via automated reporting features and functionalities.
4
Tour Management
The bus tour routing software allows seamless tour scheduling by which your fleet managers can create itineraries for each bus. You can easily import all the data and leave the schedule generation process to the software. You can also manage and automate every aspect of the tour including, arrival and departure times, long route planning, real-time bus tracking, missed stops, etc.
5
Built-in Analytics and Reporting
Apart from managing tours entirely, bus routing software helps in successfully analyzing the operations. It consists of a comprehensive centralized console that displays in-detail information and reports related to actual routes and optimized/planned routes. Analyzing the stats of past tours and itineraries helps admins and fleet managers to closely observe passenger preferences.
6
Introspecting Historical Data
A route optimization app is capable of validating and exploiting historical data to improve future outcomes. Even in this current pandemic situation, the app can help companies create foolproof bus tour schedules by tracking the metrics such as driver history, destination history, completed/remaining stops, route traffic congestion, passenger history, bus history, etc.
7
Updated Mapping
With the prevailing social distancing norms, passengers are inflicting greater pressure on the travel businesses. One of the major reasons for this is following wrong routes and making passengers spend more time on the bus. However, this pressure can be released by adopting a route optimization software solution and gaining access to regularly updated real-time mapping data.
8
Geofencing
If the required stops on the route are inappropriately planned, it shall affect the entire tour schedule and result in delayed drop-offs. The admins shall also have to deal with improper fleet driver management, thereby impacting profitability. With geocoding, you can convert the available stop data into specific geo-coordinates. These coordinates can then be evaluated and mapped for optimal usage.
Final Thoughts
As discussed above, you should have understood the importance of having the right bus routing software solution on board and why it's the key to plan optimal routes. Indeed, it shall not be an easy task to integrate such software into your existing route planning system. But with the help of our professionals, you can build your own interactive application that will improve passenger experience and automate your end-to-end bus tour route planning operations.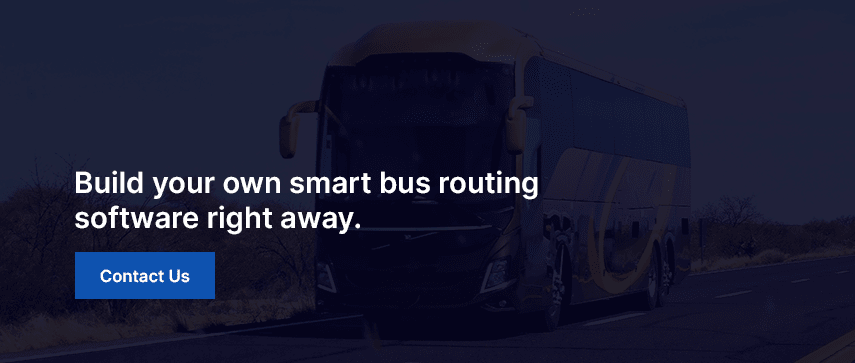 Author's Bio

Nitin Lahoti is the Co-Founder and Director at Mobisoft Infotech. He has 15 years of experience in Design, Business Development and Startups. His expertise is in Product Ideation, UX/UI design, Startup consulting and mentoring. He prefers business readings and loves traveling.