The delivery carriers and supply chains have kept the global economy to keep working despite the unprecedented conditions from COVID-19. This pandemic situation has led to the emergence of robust deliveries. On the other hand, the rise of the on-demand industry and its progress in the past years has been revolutionary. As such, your business needs a super-efficient delivery management system to facilitate higher customer engagement and enhanced operational management.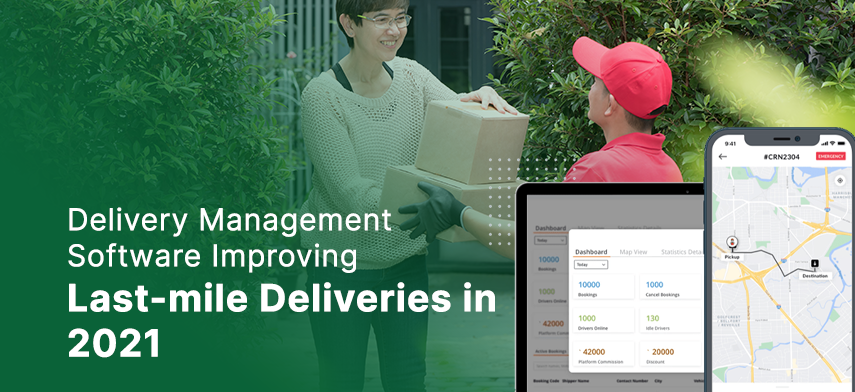 Mobisoft is one such platform that offers you the best delivery management software. It helps to automate your entire delivery workflow and helps optimize emergencies your delivery operations with an intelligent cloud-based system. The software automates most of your operational tasks and allows you to easily assign and schedule tasks by giving you the functionality to track your driver/agents in real-time.
Benefits of Using Mobisoft's Delivery Management Software Solution
Mobisoft's delivery management software solution has helped Unilever get real-time information on how they look at POS (Point of sale) and connect the sales representative to a 360-degree view of the customer with essential highlights.
The challenge for Unilever being a customer goods giant was that they were looking for a B2B commerce platform that could help their business in maximizing the retail execution activities and van sales. Mobisoft's solution enabled the company to sell more efficiently and with full integration and synchronization to the various IT systems.
It helped them in improving the VAN sales along with trade marketing teams. As the software provides secured and faster integration to SAP-based IT systems in Unilever, the merchandising and trade marketing teams now have more information on each item and customer. It also helped them make smarter decisions in real-time.
Mobisoft's delivery management solution helps to improve the last-mile delivery service in 2021 and the benefits include:
Enhance customer feedback and experience mechanisms.
Customers are notified via SMS and email notification about the status of their deliveries.
Reduce management costs as all deliveries related processes are streamlined.
Helps you to take charge and manage your team from anywhere.
For making effective data-driven decisions analytics and reports are considered.
Helps you in keeping a record of the deliveries for your customers in one place by eliminating confusion and paperwork.
Real-time remote coordination between managers and agents/drivers.
Your customers get a tracking link for their deliveries.
An easy-to-use intuitive interface that can be used by anyone anywhere.
Tasks are allocated to the nearest driver/agent automatically.
Who Can Benefit from Delivery Management Solution?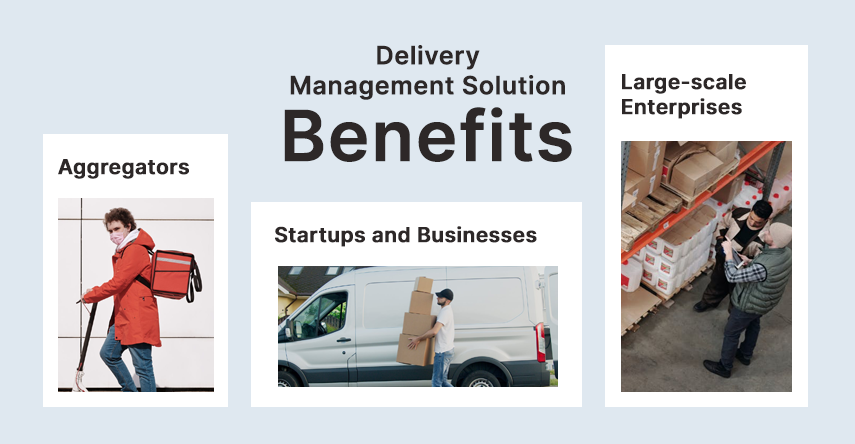 The delivery business software and management solution let you connect your delivery personnel onsite to the back-office staff. This association implies that the drivers get all the information they require to finish the delivery before getting back to the office. The delivery management solutions help facilitate quick deliveries, improve operation, and increase customer satisfaction.
Here are a few of the groups that can benefit from the delivery management solutions:
Good for aggregators: Delivery management software helps aggregators in keeping the customer informed at every single step and deliver a superior, consistent, and predictable customer experience. The delivery management solution helps in delivering an interactive trace and track experience that retains, engages, and delights the customers. It also helps aggregators in offering customers a self-service delivery model by allowing them to change the time of delivery and location.
Helps startups and businesses: The on-demand delivery is getting adopted widely by different companies. However, they have to deal with challenges related to goods delivery, courier services, furniture & moving delivery, food delivery, and peer-to-peer delivery solutions. Mobisoft's delivery management software shall help the businesses to deal perfectly with the deliveries and will help them to expand their business.
Beneficial for large-scale enterprises: The enterprises are found to invest in the delivery management software as a way to increase the efficiency of their large-scale operations. If an organization is running the maximum capacity and at a minimal cost then it can introduce new offerings and integrate the latest technologies much easier into its current system. The software helps in meeting the demands of most commercial enterprises and can be easily integrated with specific service or technical requirements.
Let's have a look at some of the essential features of the software and how it can benefit all the stakeholders with its Admin Panel, Agent App, and Customer App as a whole.
Admin Panel
You can control the operations with a comprehensive admin panel. It helps to achieve complete automation and generate data-driven insights. Here are some of its features:
Auto/Manual Dispatch

You can manually dispatch agents or assign new requests using the intelligent dispatch management software feature. You can consider the factors like customer location, resource capacity, and delivery vehicle location by reducing the service and cost time.

Real-time tracking

You can track the delivery fleet movements by providing a map interface which is useful in tracking the orders. You can view the list of ongoing orders, time & distance, filter the orders by distance, time & date, and ensure that you provide complete visibility.

Bulk importing of the jobs

The delivery management software offers a powerful panel allowing the user to add new requests by easily importing the requests from excel/.csv files or integrating with the existing system.

Analytics and reporting

It is essential to make decisions that help in being data-driven by using optimized operations and comprehensive graphical reports with necessary metrics.

Integration of customer communications

You can manage and configure all the alerts and updates related to the deliveries via in-app notification, email, and SMS.

Planning the route

Comparing and visualizing the planned routes against the map interface's actual routes can help identify the bottlenecks.

Pickup and drop-off requests (PUDO)

You get a flexible delivery request platform that helps in selecting the distribution model like multiple pick and multiple drops or single pick and multiple drops.

Optimizing the route

You can discover efficient routes by considering weather conditions, traffic, and location to ensure the deliveries are faster and reduce fuel costs.

Fleet management

The fleet management solutions help in managing the skills, contact information, capabilities, and vehicle information to ensure that the qualified agents are assigned based on the type of service.

Job History

The delivery management system takes care of tracking and accountability. It records all the job requests like upcoming, completed, pending, etc., for the individual agents.

Digital proof of delivery

OTP, digital signature, photos, barcodes, etc., can help configure pick-up and drop-offs and define the custom workflows.

Dispatching module

If you create a dispatcher role, then the software can help execute the operational tasks like allocating the driver, dispatching the order, tracking the order status, etc.

Capacity and scheduling management

Scheduling management helps optimize the calendars, and it is best for the agents who are out on delivery. It also helps the management to delegate the duties well.

Warehouse/Depot Management

The delivery solution helps to manage multiple depots and warehouses. It ensures that the routes are optimized for the agent pickups on the delivery request.
Agent App
If you want to simplify your agents' lives, you can establish a strong delivery network and improve the fleet's productivity with an Agent app. The agents can take advantage of the following features:
Request real-time notifications

You can receive and customize operational task details like dropoff and pickup details, customer and parcel details in real-time.

Easy navigation and route suggestions

The delivery management software helps the agent to easily navigate multiple destinations and avoid high traffic to ensure on-time deliveries.

View delivery notes

Delivery notes can be viewed for delivery instructions as images or notes for temperature control and special packaging to maintain the integrity of the product.

Get delivery proofs

The app allows agents to add images, scan barcodes, collect digital signatures, timestamps, and location logs to execute the completion requirements.

Easy dashboard

Delivery agents can view upcoming task requests, filter, and sort tasks by month, date, and time & distance.

See recurring tasks

By observing recurring tasks, an agent can view details like frequency, location, task instructions, and time & date window to make sure timely execution is provided without any manual intervention.

An SOS button for an emergency

In-app emergency button to inform the back office team about any unforeseen or emergencies.

Easy onboarding

With the help of an intuitive interface, agents can input their skills, capabilities, and details and have the privilege of a smooth onboarding process.

Locate by delivery calendar & map

You can browse through all the delivery requests with details like address, locations, distance, time of delivery, etc. by the use of calendar view and interactive calendar.

Performance analytics

Businesses can drive accountability and productivity among the staff with detailed task history and key performance metrics.
Customer App
Customer app provides you with a delightful customer experience including customer feedback, real-time updates, and an integrated communication system. Here are some features your customers can count on.
Real-time order tracking

The app lets you access real-time driver location and ETAs which helps track accurate locations on the map interface by selecting from multiple app providers.

Alerts and notifications

You can keep your customers updated by sending them automatic SMS notifications in real-time.

Schedule delivery tasks

You can choose the schedule dropoff/pickup for later or immediate purposes by selecting the preferred time and date window.

Delivery feedback

With the help of feedback and rating mechanism, you can rate the agents and share the customer feedback for an overall delivery experience.

Multiple language support

The app lets you personalize the solution by selecting from a wide range of languages with Mobisoft's this complete delivery solutions suite.

Optimize Your Last Mile Deliveries with Mobisoft's Delivery Management Solution
Digital scanning is a computer vision technology solution where smart devices can read the texts and objects and perform the intended tasks. The tasks are varied and valuable, but in most cases, it involves the storage of data or showing some information to the user.
The digital scanning solution by Mobisoft helps to analyze tests, codes, or physical objects you capture through a smart device. This high-end enterprise scanning solution exhaustively helps in Barcode scanning, QR Code scanning, OCR Scanning, and RFID Scanning.
The capabilities that come along with Mobisoft's digital scanning solutions are:
Simplifying data management process: The digital scanning solutions help store the paper documents digitally and at one location. It helps in making record management better and easier in understanding.
Making the business disaster-proof: Digital scanning capabilities can help maintain everything at ease and protect them against natural disasters or thefts.
Helps save time and office space: The digital scanning solutions can help the companies say goodbye to filing the cabinets and documents to the storage rooms and maximizing the office space by making it more organized.
Improving productivity and efficiency: Social distancing has become one of the principles for taking preventive measures to mitigate the spread of COVID-19. The solutions successfully avoid unwanted social contacts.
Wrapping Up
Mobisoft's delivery solution boosts your businesses with contactless proof of delivery processes that eliminate the risks associated with physical contact. The delivery solution also offers face mask detection which can prove to be a key in enhancing your last-mile delivery service in these times of crisis. Be it an emerging startup, SME, or a large-scale business, adopting Mobisoft's delivery management software shall help you streamline your delivery business, increase your operational efficiency, and reduce all the complexities of the delivery workflows.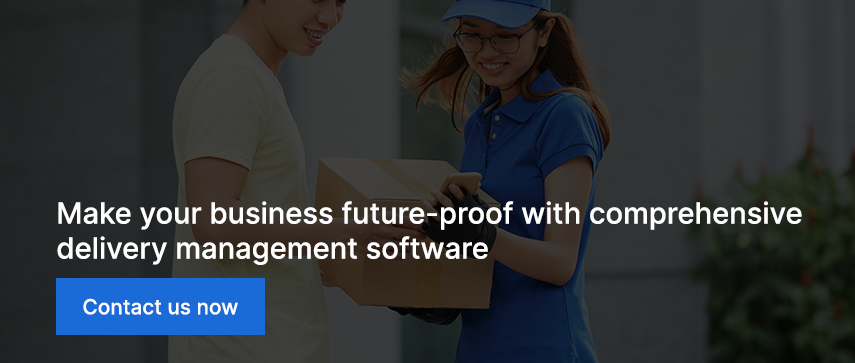 Author's Bio

Nitin Lahoti is the Co-Founder and Director at Mobisoft Infotech. He has 15 years of experience in Design, Business Development and Startups. His expertise is in Product Ideation, UX/UI design, Startup consulting and mentoring. He prefers business readings and loves traveling.