Lights, cubicles, action!
It's that time of the year again! One of India's most popular festivals, Diwali stands for lamps, sweets, gifts, fireworks, family, joy and prosperity. At Mobisoft, the pre-Diwali festivities have kicked in much before its start and we are celebrating the festival of joy and lights like never before!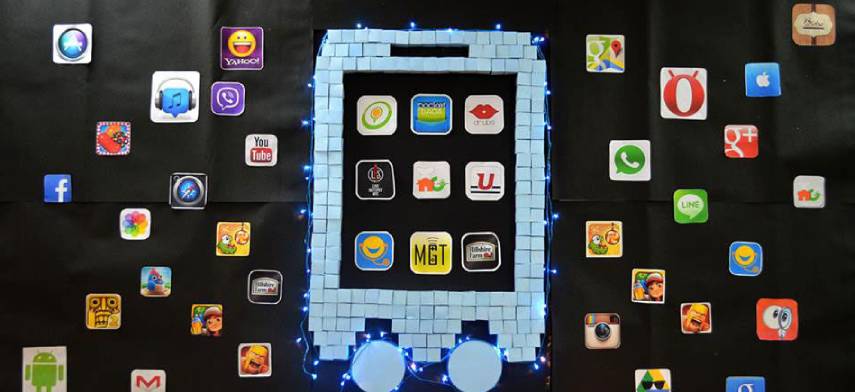 A 'friendly' cubicle decoration competition between the various teams was organized which truly brought out the innovative side of our permanently enthusiastic team.
Ideas were put together and all the cubicles which serve as our powerful 21st century workstations were remodelled on some wacky themes such as a humble tribute to ISRO, Hindu Mythology, the mystical world of Harry Potter, making the best of Waste and much more. Let's take a look!
---
Harry Potter Theme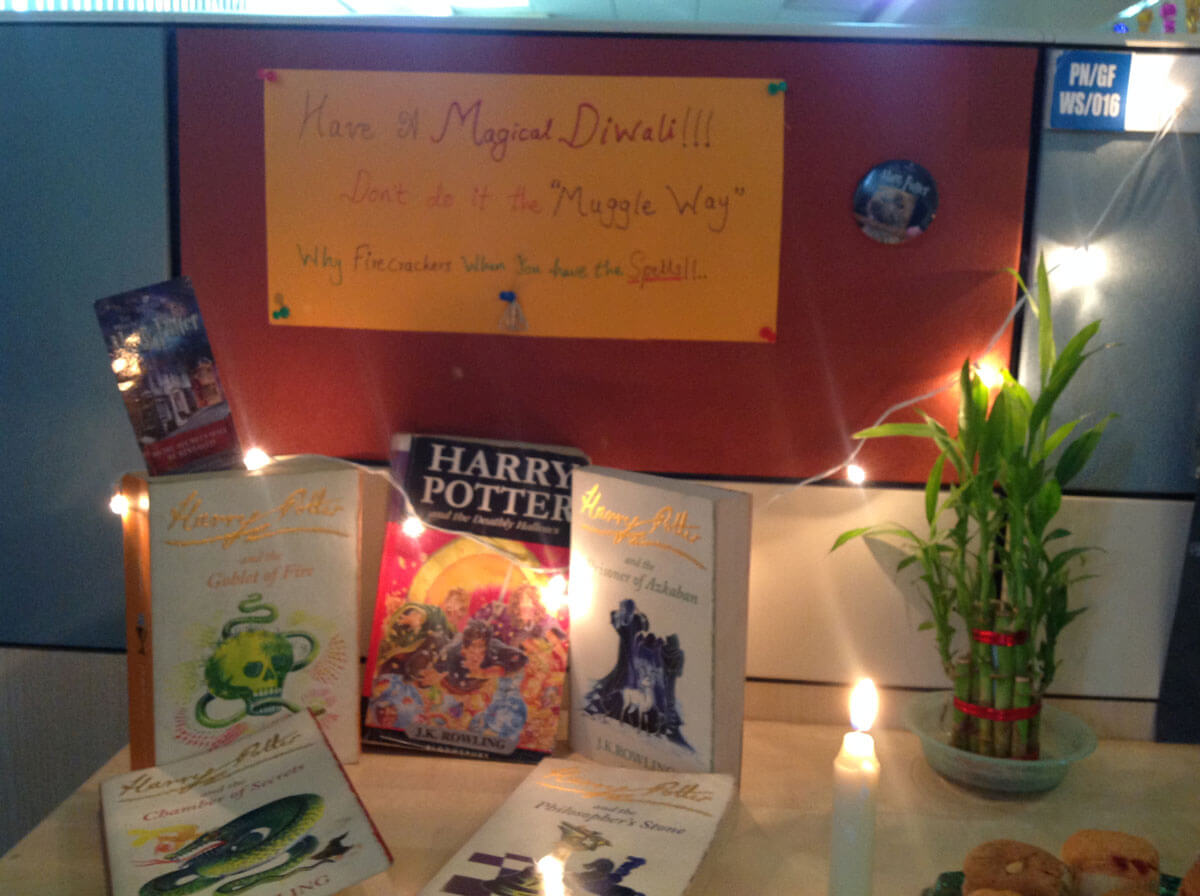 The magical world of Harry Potter came alive for all the computer genius' to witness. The message was clear; do not celebrate like Muggles (Reduce firecrackers when there are spells)
Perfectly done with the right elements in place, the experience was simply MAGICAL!
---
Parnakutti Theme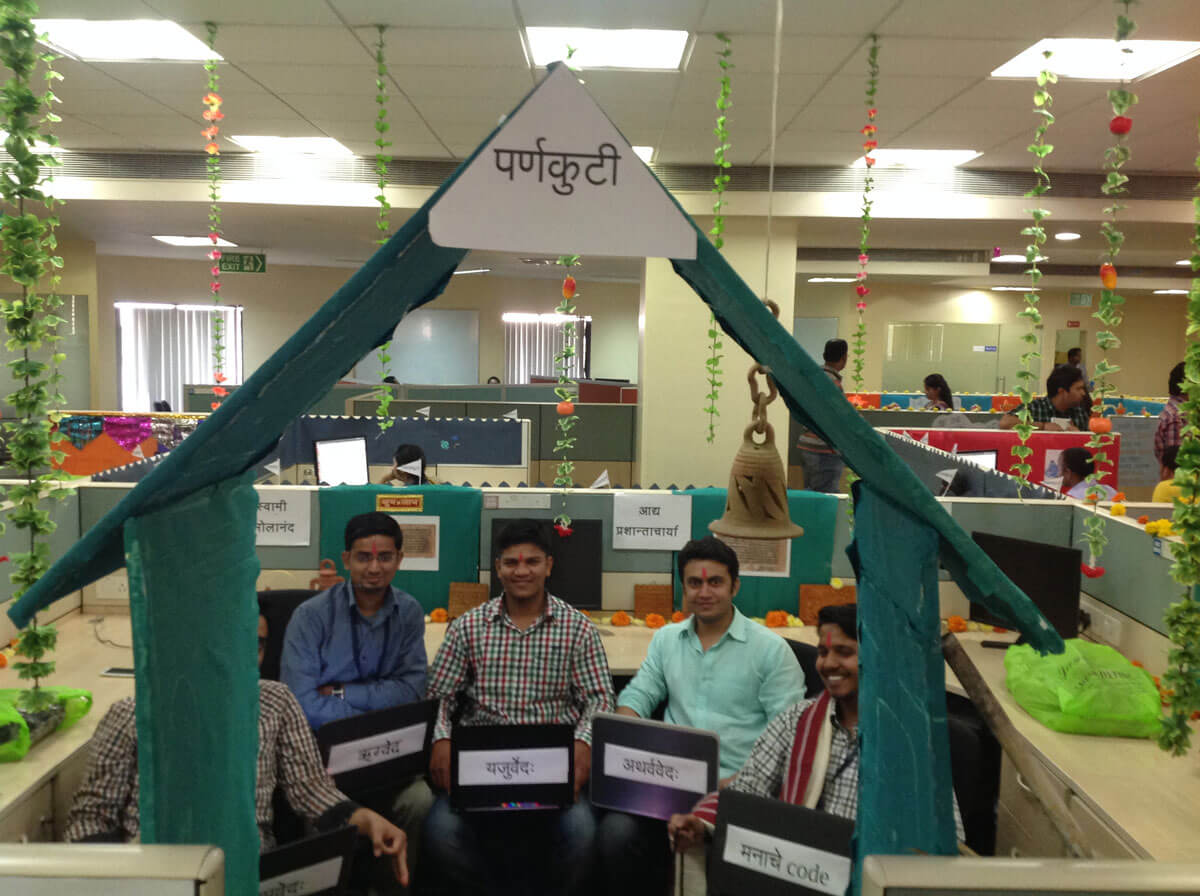 As the name suggests it was a perfect amalgamation of Hindu mythology with IT; only if the time machine took a reverse swing while technological advancements were at its peak!
The team showed up the right spirits of touching our roots in this high-tech era with mud pots, huts, jungle and the display of vedic scriptures!
---
The Android Theme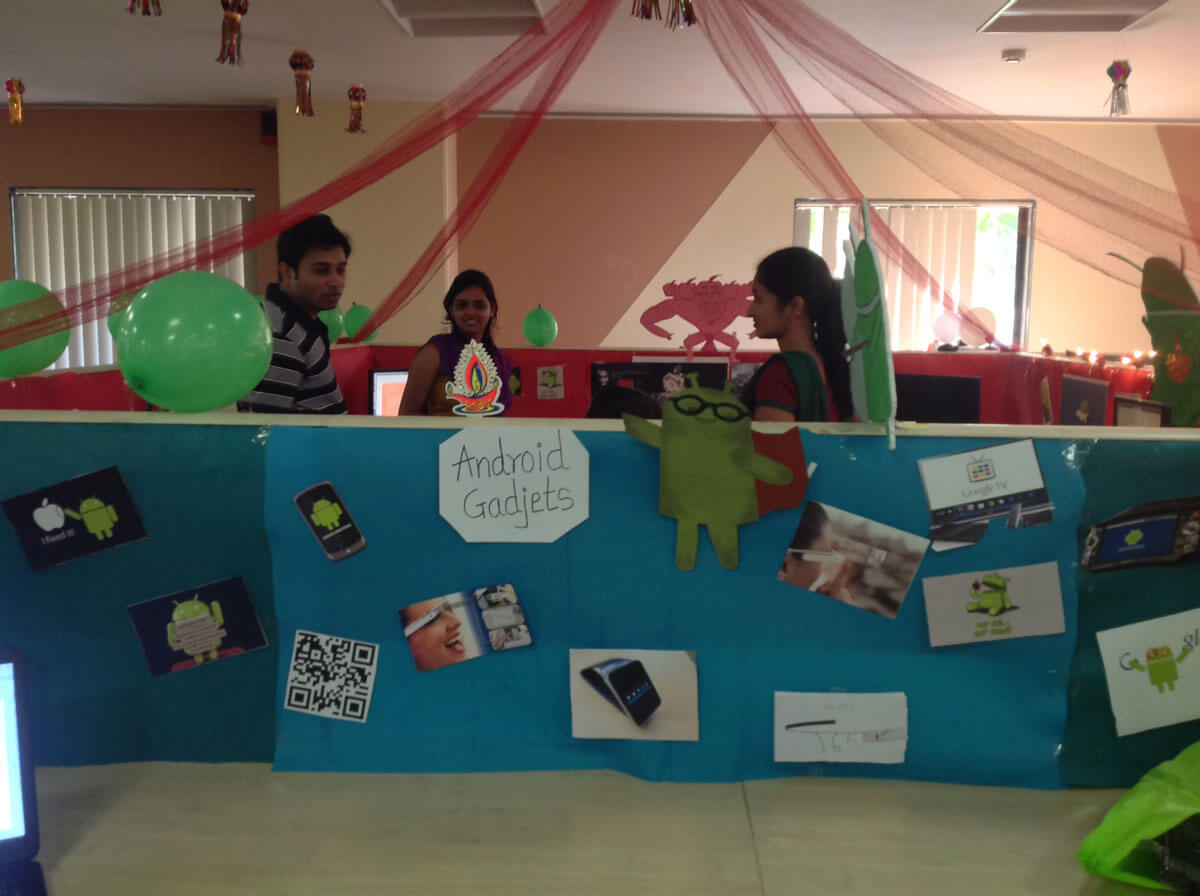 It was a tribute to Android showcasing all its versions from Beta to the latest Lollipop. It was a fantastic display of all the apps developed by the Android team as well.
---
Recycle Theme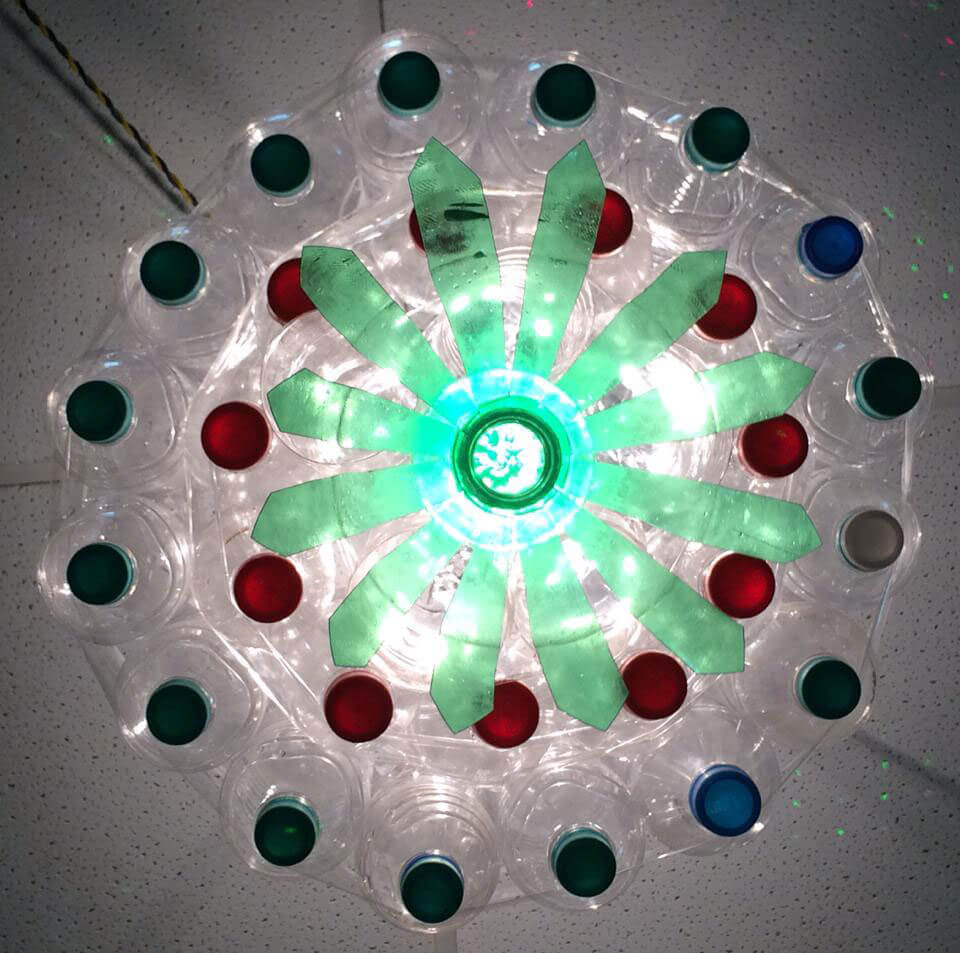 Showcasing the power of creativity the team conveyed a strong message of what best can be made out of waste. The outcome – a dazzling chandelier made out of waste bottles!
---
Mangalyaan Theme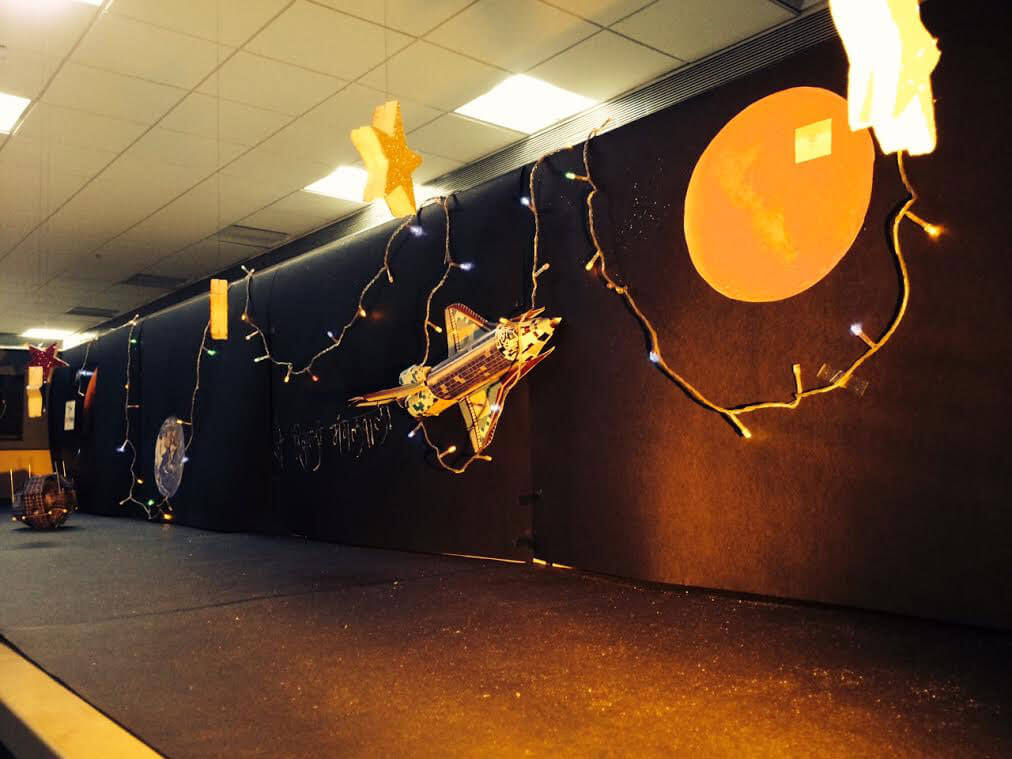 It was a glorious tribute to ISRO that made every Indian proud. A great fusion of Diwali with Mangalyaan to get more firecrackers busting!