While every online taxi business has to focus on offering a seamless taxi-hailing app experience to their customers, there is another group of stakeholders who are equally important and play a key role in the overall end user experience. These are the taxi drivers who actually carry out the ride requests for you and keep your business moving. You cannot satisfy your customers unless you have the right driver network with access to the right technology.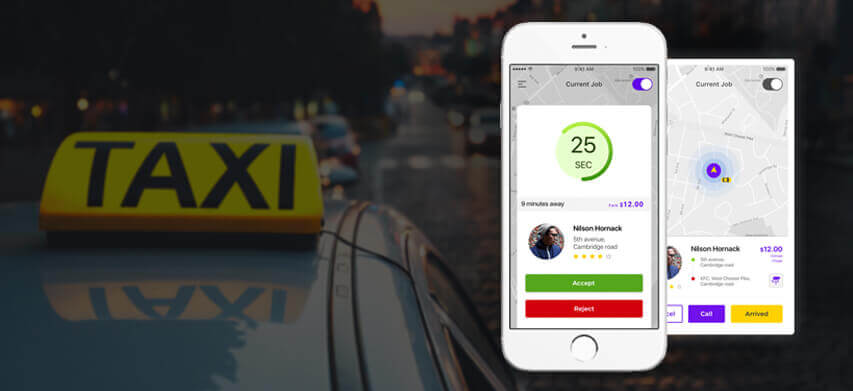 You will always need drivers to serve the riders who book your cab. The drivers are also responsible for customer satisfaction and serve as the crucial contact point between you and the passengers.
Bottomline is, your drivers are as important as your customers. You need to make sure they have all tools and resources to perform their duty effectively. Providing them with a reliable and quality driver dispatch app is the first step in the process.
The Importance of Driver Dispatch App
Just like the passengers, your driver will need a dedicated mobile app which will be used to assign them new ride requests (automatic or manual), accept bookings, navigate to the passenger's location, take payments, rate passengers, track their daily earnings and performance and more. Once your taxi company completes the registration process for a new driver, you can provide them with the login credentials to the driver app that can be downloaded either from the app stores or your own private link.
Ensuring that the app has all the features and functions your driver will need to carry out their job in the most efficient manner and offer an amazing taxi booking experience to your customers is critical.
Let's understand more about the top features any good driver dispatch app should have. Later on in the article, we will take a look at Uber's popular driver app features (Uber Driver).
Top Taxi Driver App Features
Driver Registration & Accounts Tab
Make it easy for new drivers to initiate the registration from the app itself with features like signup form and document uploading. You can review new applications and approve or disapprove new driver registration requests from the admin panel and smartly grow your driver network. The accounts tab deals with the driver's personal profile. It can be used to set up their account or make any changes.
Built-in Navigation
Your drivers need a robust mapping service to locate their passengers and get a reliable navigation experience for quick pickup and drops. Built-in integration with a service like Google Maps makes that possible.
Availability Button
All driver apps have an availability button, which the drivers use to get online and offline. Some apps also have a snooze feature which comes in handy when a driver wants to grab a quick lunch or take a break.
Real-Time Notifications
Drivers get notified through in-app notification alerts when a new booking request is made. They can also get important updates via SMS and email as a fallback option.
Accept or Decline Button
Drivers can accept or reject taxi booking requests within a limited time using the accept/decline option. If the driver doesn't respond or accept the booking then the request is forwarded to other nearby drivers.
Contact Passenger
Many times drivers need to call passengers to get help with the pickup address. You must provide the feature of calling the passenger with number masking to ensure privacy.
Trip Actions
Drivers can let the passengers know about their arrival by using the "arriving" option. Once the driver picks up the passenger, they will need to begin the ride using the start trip button. The end trip button is used to mark a trip complete and generate the fare.
Trip Information
Essential information about the passenger and destination help the driver to provide better service. Most driver dispatch apps provide complete trip information to the driver once he accepts the booking request.
Automatic Fare Calculation
Both the driver and the passenger apps display the total fare after the trip has ended. The fare is calculated based on the distance traveled, base fare and duration of the ride. Sometimes surge pricing is also applicable which is also automatically included in the total fare.
Track Earnings
The entire earning history can be accessed by drivers using the track earnings feature. They can view daily earnings and other incentives received for their jobs.
Driver Dashboard
Drivers can get crucial statistics, details about their past and upcoming trips, performance, and feedback from the passengers. It helps the driver get aware of his weak points and improve on them to offer better service.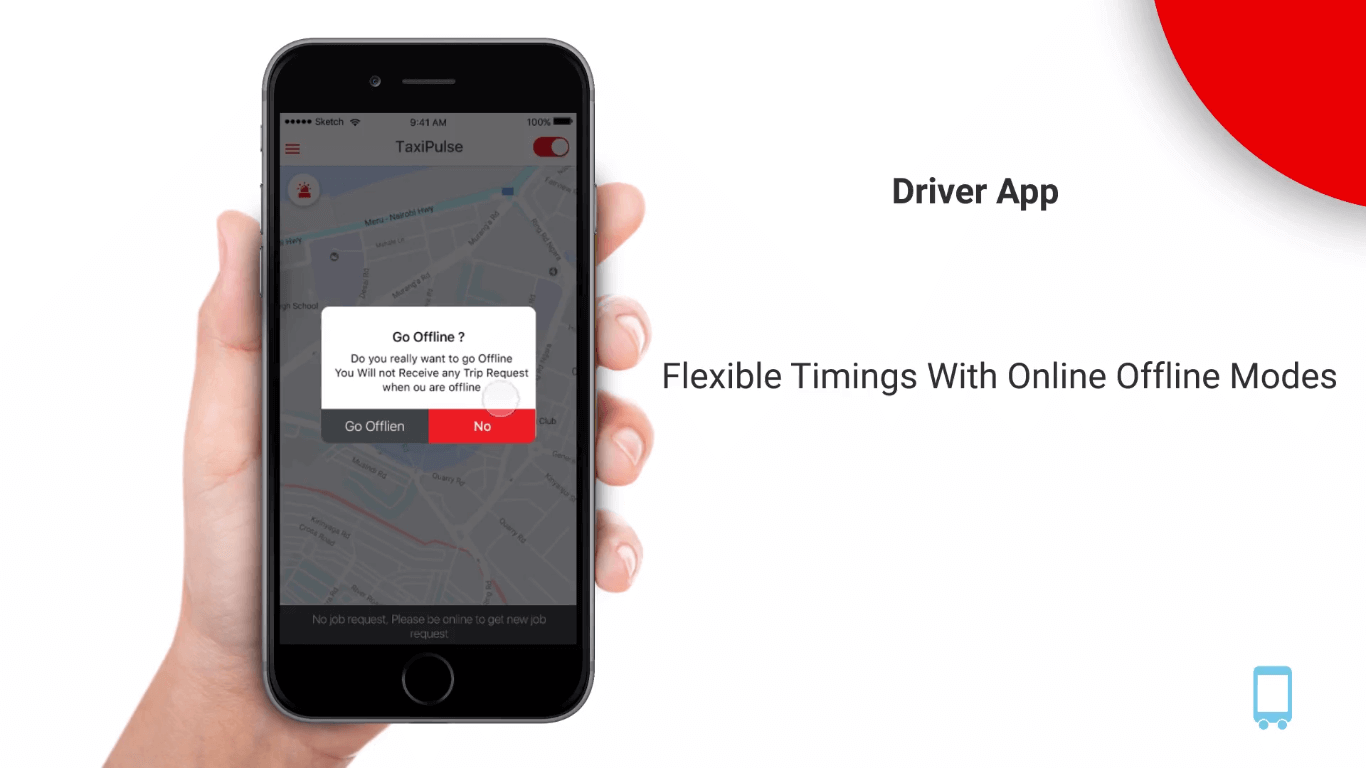 This list of features may not be exhaustive but covers most of the important features that are essential in every taxi driver app. This goes without saying that the app has to intuitive and easy to learn and use for your driver partners. You can work with an experienced taxi app solution provider to get your driver app developed with the above features plus the ones you want to meet your specific business needs.
Popular taxi-hailing services like Uber offer a feature-rich driver app for its partners that makes the lives of drivers on their platform, so much easier. Let's have a look at some of the coolest ones.
Driver Destination
Driver destination enables drivers to indicate where they are heading and only receive trips on that way. Drivers can use this when they are returning home from duty after or while starting out. The feature also increases trip cancellations and no-shows.
Demand Hotspots
Uber further reduces the driving time of drivers looking for passengers with the heat map. Drivers are shown recommended areas on the map where they have more chances of getting a booking. Demand and supply of drivers and passengers are taken into account to generate suggestions.
Forward Dispatch
This cool feature allows the drivers to receive new trip requests while they are already carrying out another trip and are about to reach the destination. Their intelligent algorithm minimizes travel to new the pickup location and overall helps drivers make the most of their time behind the wheel. Drivers don't have to wait for new bookings while passengers also get their rides quickly.
Pits Stops Info
Uber driver app provides information about the nearest gas stations, public restrooms, restaurants, etc. when the driver needs a break.
Pause Bookings
Drivers can temporarily stop the booking requests after dropping off your their last passenger by using the pause request feature. It is a quick way to go offline when drivers need to attend to something else. The feature enables the driver to take a break without declining any booking requests. To get online they just have to just tap the button once again.
Daily Reports
How about a detailed analysis of your driving patterns compared to other drivers? Uber provides daily reports full of useful information on the driving pattern. Drivers can also access suggestions to improve their driving and safety. There is a separate tips section just to help drivers out. The feature also provides information on speeding, smooth accelerations, and smooth braking.
Earnings Tab
The Uber driver app features also provide drivers with useful information and insights. The earnings tab gives complete details of their entire earnings. The daily earnings of the week are displayed as a bar graph. Tapping a specific bar reveals the earnings of that day. Drivers can also get information about their estimated weekly payout under the graph.
Trip History
Just like the Uber passenger app, drivers can also access information about all past trips. It includes details like earnings of each trip, the commission charged, applicable surge price and so on. Drivers can also report issues with the ride or passenger using the help option.
Ratings Tab
Ratings are really important for drivers and the Uber driver app has a detailed section for it. Drivers can see their current average rating given by passengers. It also displays the percentage of trips accepted and canceled. There is also a driver rewards section which lists incentives and discounts earned by the drivers.
How Much Will It Cost To Build A Driver Dispatch App?
Driver dispatch apps are usually provided as part of the complete taxi dispatch solution for cab and taxi businesses that also includes taxi booking apps for customers and a web-based admin panel for the operators to have full operational control. If your taxi business doesn't use an automated taxi dispatch management solution already, we suggest you consider one as it can give a solid digital platform to build and grow your taxi business.
To know more about the associated costs, you can feel free to talk to our taxi solution experts.
Ending This Trip!!
Any successful taxi startup or business has to ensure that just like their customers, their drivers also get the best mobile app experience. If you are a taxi/fleet business, equipping your drivers with a feature-rich mobile app is critical. You cannot grow your taxi business unless you also focus on the driver side.
Ready to start your next trip? Request a free taxi driver dispatch app demo.
Author's Bio

Nitin Lahoti is the Co-Founder and Director at Mobisoft Infotech. He has 15 years of experience in Design, Business Development and Startups. His expertise is in Product Ideation, UX/UI design, Startup consulting and mentoring. He prefers business readings and loves traveling.