E3 2016 conference kicked off with the participation of some leading computer and video game companies such as Bethesda, Microsoft, Ubisoft, Nintendo, Sony, and experts and visionaries from all walks of computer and video game industry.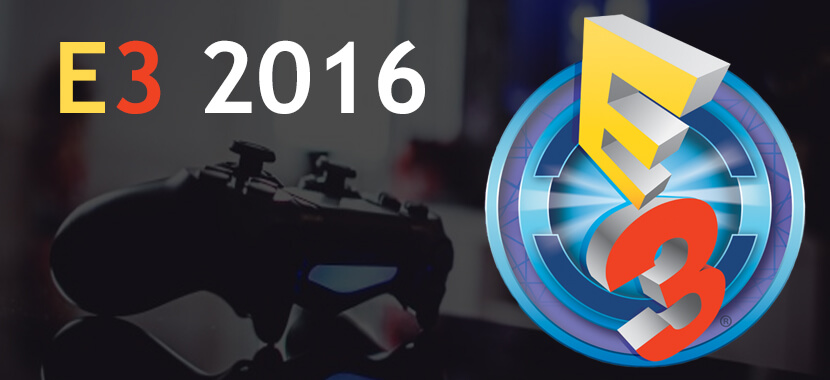 Let's have a look at what these leading companies brought in for game lovers in 2016
Bethesda brought in couple of surprises
Bethesda's Doom game will come with some of the free updates and also announced two Doom's new multiplayer mode. Bethesda is also planning for Virtual Reality (VR). Doom is being geared towards VR release, and Fallout 4 will be available in 2017. Action-stealth series will be upgraded and visually, will be more realistic than stylized, both the characters in the game have different worldviews and powers.
Bethesda will be releasing HD version of 'Skyrim' later this year and announced the release of 'Skyrim Special Edition' for Playstation 4, Xbox One and PC. It also introduced Quake Champions, a new entry in Quake series, this new entry in the series will be supporting game's competitive scene and expanding it with more major events.
Bethesda announced 'Prey', coming in 2017, the game is set in 2032 and the player will play a man who represents a key experiment meant to alter humanity forever. Dishonored 2 will be released in November 2016.
Microsoft's two new consoles and more…
Microsoft at E3 2016 conference announced not just one, but two new consoles, first is Xbox One S that will be available in August and the second is fully new console called as Project Scorpio, this will be able to run games at 4K resolution and will also support Virtual Reality experience.
Moreover, under Play Anywhere Cross-Buy program majority of upcoming games by Microsoft will be playable on Xbox One and Windows 10. Microsoft also announced the upcoming games for Xbox One family such as Gears of War 4, Killer Instinct game got new DLC character known as General Raam. Microsoft released Forza Horizon 3, its latest open-world racing game and the new trailer included two things: lightning effect and off-road driving and will be released on September 27th.
The company also introduced some new games and announced some additions in already existing games such as 'Recore' got a new trailer showing off several types of robots, The Division got new underground expansion. Tekken 7 will also be released in early 2017. Other games such as Dead Rising 4, Sea of Thieves, State of Decay 2 got some new features.
Sony announced PlayStation VR and some of its biggest upcoming games
Sony revealed new God of War game that includes Kratos and his son fight against the enemies. Sony announced 'The Last Guardian', which is set to release on October 25th. Resident Evil 7 will be released on January 27, 2017, and will be playable in PlayStation VR and PlayStation VR will be out on October 13, 2016, in the US. Batman Arkham VR is due for sometime in October 2016, while Final Fantasy XV will also be available in PS VR. Farpoint will be the new PlayStation VR game by Sony.
Sony has also acquired the rights of Spider-Man and is developing a new game on Spider-Man. Call of Duty: Infinite Warfare and Call of Duty: Modern Warfare remaster were also shown off at the conference. Crash Bandicoot 1,2 and 3 will be fully remastered for PS4. Sony Bend Games also presented a new game called 'Days Gone'. Lego: Star Wars: The Force Awakens was also shown off at the conference.
Ubisoft showed off games and updates expected in months to come
Ubisoft revealed its much-awaited game Watch Dogs 2, all downloadable content of the game will first be available on PS4 for 30 days. Sony will also be partnering with Ubisoft on Watch Dogs movie. 'For Honor' game also got the single-player mode. Ubisoft presented two VR games: one is Eagle Flight and the second one is Star trek: Bridge Crew. Grow Home, also got a new sequel called Grow Up, with a new trailer and will be out in August. Ubisoft's Ghost Recon Wetlands new trailer shows that it has more options to complete a mission with the array of vehicles and weapons to choose from, set to be released for PS4 and Xbox One on March 7, 2017.
We will keep you updated about more participant companies of conference-E3 2016.
Author's Bio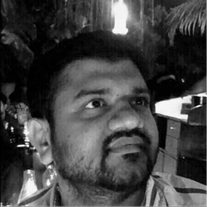 Pritam Barhate, with an experience of 10+ years in technology, heads Technology Innovation at Mobisoft Infotech. He has a rich experience in design and has been a consultant for a variety of industries and startups. At Mobisoft Infotech, he primarily focuses on technology resources and develops the most advanced solutions. Follow him @pritambarhate