In the past few years, the popularity of social media in our society has made us numb to what's really happening. While it is easy to take social media too lightly, we should not forget the several advantages that these platforms provide us. From advertising and marketing to customer service and everything in between, social media has put a significant impact on the way businesses interact, engage, acquire and serve their customers.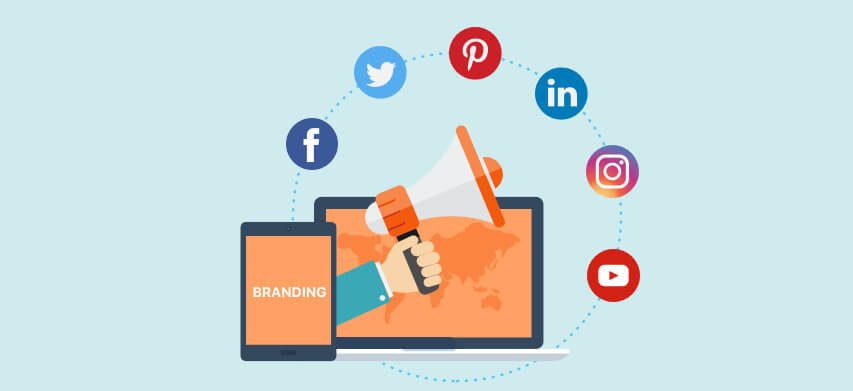 For businesses, either large or small, social media requires a huge transformation in the way they interact with their prospects, leads, and customers. It has also transfigured external and internal business communication, such that it is becoming more open, free, and involved than ever before. All these transformations have been happening at a speed formerly unpredicted in business to customer communication. And those who are being slow to adopt find their customer engagement strategy outdated and inefficient with time.
Social Media And Marketing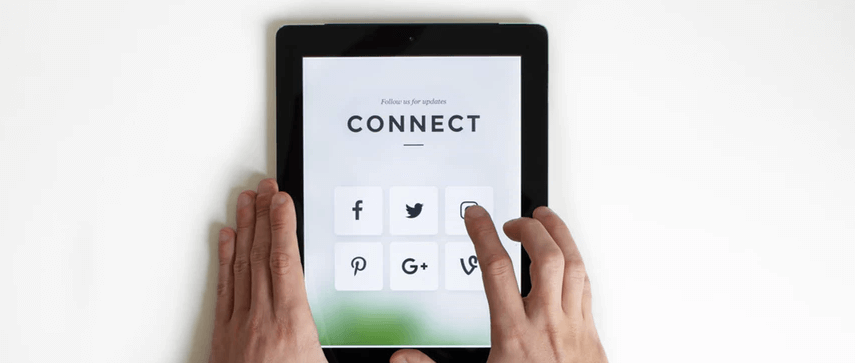 Technology has progressed so quickly over the past few years that it is difficult to recall what life was like before. Since that moment, we have been introduced to tablets, smartphones, wearable technology; websites like Twitter, YouTube, and Facebook; Wireless Technologies; and a number of things in between.
Undoubtedly, technology advancement has transformed the way friends and families communicate, but what about how businesses communicate with their customers? Some would say that the results are even more extreme and continuing. This is what marketing on social media is all about, "customer interaction and acquisition".
Using social platform for marketing of small businesses or brands enables them to further reach their potential customers. If your prospects are communicating with the brands through social platforms, thus having a strong social presence and plan on the web is the key to knowing their interest. If applied perfectly, marketing through social media can bring extraordinary success to your business.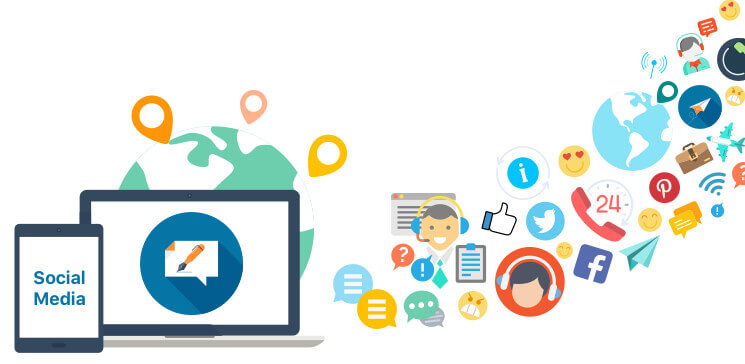 From the business viewpoint, there are some aspects related to the social media marketing. Some of them are here:
In the "good old days", marketing and advertising were certainly a one-sided conversation. Advertisers used to broadcast their message on the television, in newspapers & magazines, and over the radios. However, customers were not included in the conversation. So even if the customers were not convinced, they had limited options like writing a letter or telling a few friends.
Now, with the increase in technology, customers have the ability to share their good or bad experience online. Companies need to be attentive about the negative reviews by the customers and trying to fix those issues as soon as possible.
Large businesses with a sufficient amount of staff do not face any problem with the two-way communication, but small-scale businesses run out of time and resources. You probably not be having the time to regularly monitor all of your social accounts and respond to your customers. But your customers await it.
Whether you admit it or not, social media has taken a lot of control away from large businesses and given the power firmly to the customers. Formerly, whenever a customer was having a bad experience with the brand, their story was limited to a small group of friends and family. Now, with the social media revolution, disappointed customers can voice their opinion for millions of users to see. In order to invest in better customer service, social media requires businesses, which, without any doubt, is a good option.
Quick Access To Suggestion And Feedback
Before social platforms came into existence, businesses need to invest a lot of effort and time into gathering feedback for existing or new products. Now, all it needs is a simple post. You can ask the customers to try your brand, get them to brief you about their experiences with the service, share their suggestions, or find out the reasons of slow rate, without leaving the office.
For instance, as a way to listen to the customers and get numerous innovative ideas, Starbucks, the popular coffee brand, came up with an idea of creating "My Starbucks Idea". Till date, the customers have submitted more than 20,000 distinct ideas. They also have a dedicated Twitter account in order to support this program. It became a great place for the people to share their coffee wishes and observations. Some innovative ideas included morning coffee delivery and solar cell equipped umbrella.
More Visibility For The Businesses
On the other side, businesses have obtained an advantage in terms of visibility. Businesses that are going to invest in social media have the ability to make an impression exponentially. A small business in one country or city can now sell to the customers of another city or country without having a conversation on the phone or a meeting face-to-face. Social media has ended the geographical distances and allowed businesses and customers to practically connect from anywhere.
However it is not easy to build a social presence, once it is up and running, it can be utilized as a free advertising and marketing tool. With a large number of followers, and millions more just a couple of clicks away, anybody you want to reach can't be found.
With the increase in social media interactions, users are more interested in visiting the social media pages or profiles of the brand rather than scrolling down the websites. Once you make your presence worth on social media, it becomes even easier to attract your prospects to your website.
It is up to you whether to make it a pro or a con for your business, but in reality, the level of competition in all industries has been increased because of social media. You not only compete with business in your immediate community or neighborhood but against everyone.
Before social media, a viral content may have been a humorous chain of video or an email that was picked up by some news stations. Now, a single viral piece of content has the ability to reach millions of people instantly, while allowing those users to communicate with one another for everybody to see. Indeed, viral content has become a pivotal factor in the success of many industries that they invest the huge part of their marketing budget for creating content that gets published and shared.
Social Media And Customer Support: A Better Way To Help
Customer service expectations are rising every day and consumers desire simpler ways to reach out to businesses for support and quicker actions on their issues. Social media platforms are evolving to meet these needs with increased focus on offering businesses better ways to connect with their customers.
Twitter has become an important social media channel for businesses to connect with their customers and offer customer service and support. Most brands now maintain a dedicated customer service handle on Twitter making it a key part of their omnichannel customer service strategy. With millions of customer support related communications happening each month on this platform, the businesses are generating impactful results, not only are the customers happier, but there is also a cost per resolution that is ⅙ the cost of the interaction of call center. Later to make the services better, Twitter added a couple of new tools; Direct Messages and Customer Feedback, which helped the customers to move from Tweets to these time-saving options.
Facebook too is creating new ways for brands to connect with their customers especially with its Messenger platform. Let's make it more clear with an example of Facebook Messenger customer service by Hyatt Hotels. Hyatt is one of the brands that started using Facebook Messenger to help their customers with the services. Customers don't even require to visit its Facebook page to message the brand; they just need to search for the service on Facebook Messenger, and Hyatt will respond immediately.
The influence of social media on present-day customer service is indisputable. It is all about connecting businesses with customers, and social media accredits these relationships in a natural manner that is favorable to timely assistance.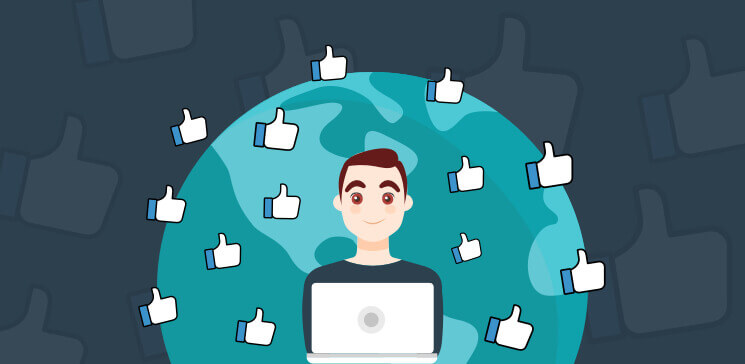 The Constantly Changing Nature of Social Media
Which of these do you think has the highest influence on the business-customer relationship? Whether you are a customer or a business owner, there is no denying the long-term and extreme effects social media has had. It will be interesting to see where things go from here, as the latest social media platforms introduce the world to new possibilities.
Future of Marketing and Customer Support With Social Media
It is easy to get engaged with the moment and forget that we are in a progressing time. Businesses can't get too engrossed in what has happened in the past and what continues right now. In order to grow with social media, it is all-important that you stay on top of the latest trends and advancements to stay ahead of the curve. Being an initial adopter of the new strategies and networks can generate substantial returns, both in the engagement and revenue.
Basically, the influence social media has had on our way of doing business has been positive. There has never been more accessible to customers than there is now, so make sure to utilize the resources you are given for the long-term benefits.
As the beauty of social media is unpredictable, it will certainly progress, but it is hard to imagine its extinction ever. As such, it will become more and more important for businesses to continue investing in this high return on investment growth medium.
Author's Bio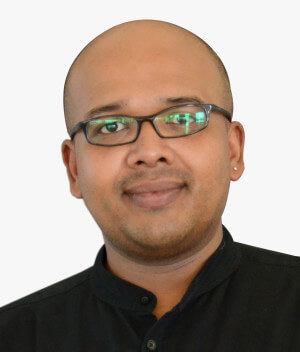 Shoeb Ahmad, with an experience of 16+ years in Digital World, heads Digital Marketing at Mobisoft Infotech. He has a rich experience in SEM, SEO, Social Media & other verticals of Digital Media. He also has been a consultant for a variety of industries, enterprises & startups. He loves reading & traveling. He often writes on various forums since he believes 'Knowledge increases by sharing.' Follow him @shoeb_ahmad