The ultimate step of supply chain operations that regulates a product's journey from a storehouse to the doorstep or any other preferred location of the end-consumer is known as last-mile delivery. This last step of the delivery process is crucial and can lead to quick and efficient shipping if managed well.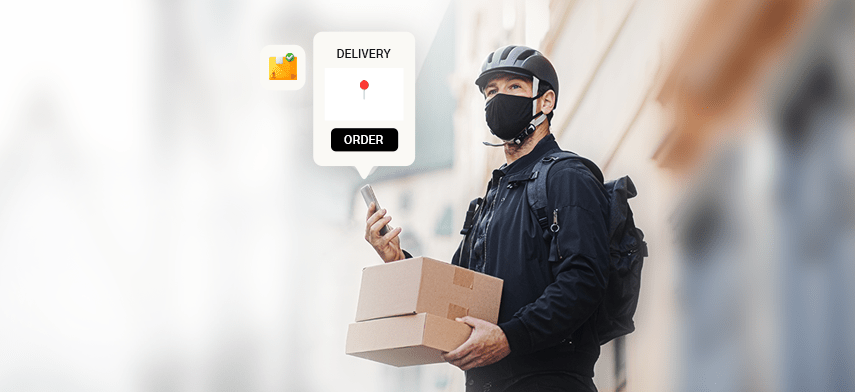 From $39.57 billion in 2020, the global last-mile delivery market size is projected to reach $66 billion by 2026, at a CAGR of 8.9% during 2021-2026. These statistics are enough to state that it has become imperative for business professionals to take full advantage of last-mile delivery technology to create a niche in this growing market.
The Latest Last-mile Technology Trends
From delegating the workforce to mark delivery products to automating the entire process manually, the last-mile dispatch landscape is seeing major technological breakthroughs in this current digital age. Here's a compilation of major trends to give you a better idea.
1
Robotic Delivery
Today, retailers have begun looking into sustainable methods of robotic delivery to replace human labor. Work accounts for the highest percentage (about 60%) for most delivery companies regarding costs. Because of this, they have been experimenting in other areas to complete deliveries, such as drones and self-driving vehicles.
In 2020, the autonomous delivery robots market was valued at $0.35 million. However, this is forecasted to increase to $3.82 million by 2026, indicating a growing interest in new delivery methods. This type of technology is still being tested, and more companies are willing to jump on this bandwagon.
2
Internet of Things (IoT)
With current IoT technology, it is even possible to let users track their deliveries with pinpoint accuracy on a live map. This technology improves the delivery process for all the associated stakeholders. You can also use IoT to plot the quickest delivery routes or monitor weather patterns along the way.
Using GPS and RFID technology, the companies can use their vehicle fleet management software to track the movement of their shipments in real-time. This provides a solution for the transparency requested by customers and helps make the deliveries more efficient and faster.
3
Software as a Service (SaaS)
Companies such as Uber and Airbnb became successful using SaaS technology. They hire people from the local populace to carry out a portion of their tasks at a cheaper rate than what they would have to pay for a full-time employee. This concept was introduced to the last-mile delivery industry with services such as Amazon Flex.
With introducing software capable of connecting delivery companies, the potential for crowdsourced deliveries became a reality. The software could connect delivery requests made by sellers with nearby drivers to complete the deliveries by leveraging the major requirements like GPS, internet connectivity, delivery software, and a mobile device.
4
Urban Storage Centers
To fulfill the orders at the right time and in the quickest way possible, businesses have started paying attention to setting up an urban storage center. It's the best idea for delivering throughout the major cities in just a few hours. People love quick deliveries already, and this fulfillment model can satisfy the delivery demand with utmost convenience.
This model would seamlessly cater to the requirements of manufacturing, food & grocery, courier & express delivery, and other industries. Market players such as Amazon are already providing this facility. And in the coming times, this trend shall bring unique last-mile delivery logistics solutions to the table.
5
Artificial Intelligence (AI) and Machine Learning (ML)
Having total control and visibility can prevent unnecessary mishaps and delivery-related consequences. Businesses are slowly and gradually understanding the importance of AI and ML and are adopting them to get detailed insights and analytics. They have access to see all the details and whereabouts of their delivery process.
They get the privilege to observe concrete reports which help them make necessary changes and customizations to their overall process. Businesses can also monitor individual processes meticulously and identify new methods to decrease their last-mile costs.
How Technology Makes Last-mile Delivery Efficient and Improves the Customer Experience
Improvements to consumer technology – including mobile and web applications – have caused a significant shift in buying behavior and customers' expectations. To stay ahead of the curve, delivery companies have to keep up with the rising demand.
1
Complete Visibility and Transparency
Keeping transparency with customers is a key to their satisfaction. Technology like GPS makes it possible for last-mile dispatch to showcase customers their real-time order status. It helps customers to stay up-to-date with the live location of their products. It provides information related to expected delivery time, delivery person, traffic congestion, delay time, return processing, other delivery options, etc., and improves customer experience.
2
Faster Turnaround Time by Using Route Optimization
Technology helps last-mile transportation solution providers to find out the best and most efficient route possible to deliver the products. It prevents the delay in delivering the package. This is possible with route optimization algorithms that ensure drivers use the least amount of time. And the resulting faster deliveries satisfy the customer, ultimately leading the business to grow.
3
Improved & Flexible Deliveries
Millennial customers are always on the run; they might not be at the given delivery address at a specific time. Technology allows for providing customers flexible and customizable time slots and locations for last-mile delivery. This gives the business an advantage over customers who are working or have a busy schedule. They can change the location or time, anytime they desire, at their fingertips! They can also leave voice or text instructions for the delivery person about where to deliver the product precisely. Making customers believe everything is being done at their convenience surely earns the business their trust and increases the chances of buying from the company again.

What Does the Future of Last-mile Deliveries Look Like?
The pandemic showed us how last-mile delivery can still be active during drastic changes. Without technological advancements, trying to keep up with these changes is almost impossible. However, technology needs to be accompanied by innovation, and that's what the future holds.
1
Fully-automated Delivery
This is the delivery process where no human interaction is required. This means that advanced technologies shall alone do everything from marking delivery packages, loading them into trucks, and then delivering the products to the end customer. It would avoid human intervention and the entire process shall become much more streamlined and efficient, allowing for more deliveries in a shorter period.
2
Use of Drones
Many companies have already been testing new methods to deliver products using either automated or human-controlled drones. Major corporations like Amazon have already received FAA approval to begin testing out real deliveries. It's a new technology. However, it does mark a new chapter in delivering goods to places that are remote and hard to reach. Through drones, small towns and centers located far from cities shall have easier access to essentials like medicines and necessities.
3
Electric Vehicles (EVs)
EVs are rapidly gaining popularity in the last-mile game. EVs are a great option for now and tomorrow if you want to make a worthy investment to utilize your supply chain. Electric vehicles give delivery companies two advantages – lower fuel consumption and maintenance costs. While every type of delivery business can easily use an EV, it would surely transform the future of last-mile delivery.
Wrapping Up
The pandemic has given way to a much greater need for more efficient last-mile delivery solutions. The only challenge to achieve it is to be able to use technology the right way. With years of experience, Mobisoft can create a system tailored to your business that can successfully help you in achieving your last-mile goals. You can also create custom last-mile delivery software with the help of our professionals to streamline and manage your current delivery process like never before.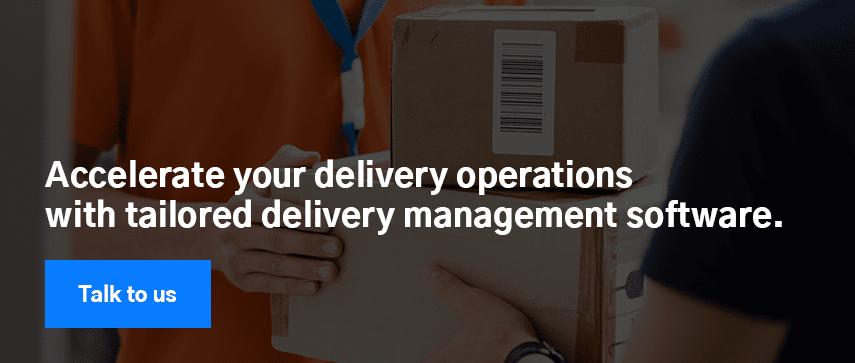 Author's Bio

Nitin Lahoti is the Co-Founder and Director at Mobisoft Infotech. He has 15 years of experience in Design, Business Development and Startups. His expertise is in Product Ideation, UX/UI design, Startup consulting and mentoring. He prefers business readings and loves traveling.