Uber and Lyft have established themselves as a convenient and reliable alternative to regular cab services. With them, ridesharing has become more popular among commuters. However, did you know that they aren't the only ones out there?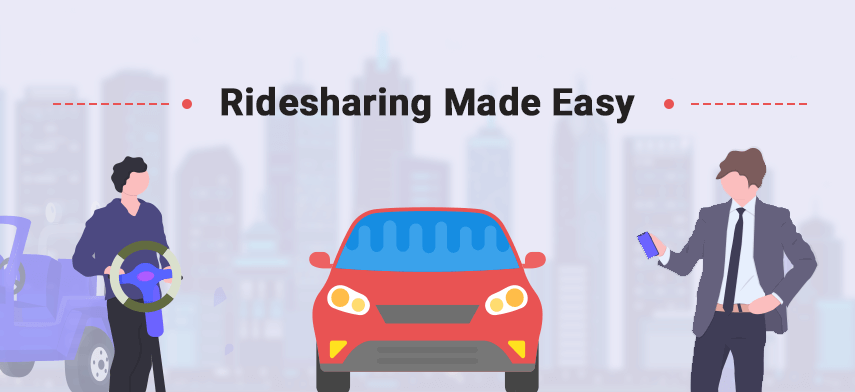 Rideshare apps enable multiple passengers to use the same car and cut down on traffic congestions. By filling up empty seats, you also contribute less to environmental pollution helping fight climate change.

Additionally, passengers can enjoy lower fares compared to regular taxi rides as the cost is divided among the riders. Car owners too can recover some of the fuel costs by allowing people to travel with them and getting paid.

Wondering what rideshare apps you can go for? Here is a list of some of the most popular ridesharing apps around the world today. First, though, we will take a look at the major business models used by ridesharing/ carpooling app startups and businesses.

Popular Business Models of Rideshare/ Carpool App Platforms
Carpooling apps work under different models and we are going to explore the most common ones.
Peer to Peer Model
Many ridesharing companies like Waze Carpool use the peer to peer working model. The principle is simple – the more the number of passengers, the lesser would each one pay. For example, riders in Waze Carpool have to pay the driver based on the distance they have traveled.

The cost per head becomes lower when more passengers are traveling. The driver, on the other hand, can recover the fuel charges from the combined earnings from all passengers. Waze Carpool doesn't employ drivers and relies on normal people to share their rides.

Aggregator Model
This model is used by players like Uber where the company takes a cut from the driver's earnings. Matching is done using intelligent algorithms to connect passengers who are heading towards the same direction and each pays their share of the fare. So, you are sharing your ride with others to pay less.

List of Popular Ridesharing Apps Across the Globe
Lyft Line is a new way to share your rides, helping you pay less by riding along with others who are going on the same route as you. Developed by Lyft, the second largest rideshare app when it comes to volume, drivers can share their trip passengers heading the same way can hop in for a discounted price. Riders save up to 60% on fares compared to calling a separate cab.

App Links: Google Play, Apple App Store

Uber Pool is the carpool service offered by the ride-hailing giant Uber where multiple riders can ride in the same car for discounted rates.

App Links: Google Play, Apple App Store

Ola Share cuts back your daily commute costs by giving the option to travel with others. All you need to do is offer your pickup location and destination, and the app will match riders heading in the same direction for convenience.

App Links: Google Play, Apple App Store

Zimride pairs up drivers and riders using social media and is one of the largest carpool apps in the USA. It offers a solution for enterprises and universities to save cost and increase efficiency. It has also developed a partnership with Zipcar and Facebook.
Founded: 2007

Founders: John Zimmer and Logan Green

Headquarters: San Francisco, California, USA

Areas served: Multiple cities across the United States

Recent Update: Zimride is looking to pair up with different universities across the USA to extend their services.

BlaBlaCar is one of the earliest ridesharing apps which used the concept of ridesharing successfully. Drivers can reduce their transport costs by having riders fill up empty seats while traveling between cities. Users can find and book rides using their mobile apps.
Founded: 2006

Founders: Nicolas Brusson, Frédéric Mazzella and Francis Nappez

Headquarters: Paris, France

Areas served: Available in 22 countries – UK, USA, Turkey, Brazil, India, Portugal, Italy, Russia, Ukraine, Hungary, France, Czech Republic, Poland, Netherlands

Recent Update: BlaBlaCar is going for a buyout of the Ouibus long-distance bus operations owned by France's national railway company SNCF. The company is in the process of raising €101 million for expanding its operations from a wide range of investors.

App Links: Google Play, Apple App Store

"SAWA" is a ridesharing service offered by Careem where you can only book a single seat. You are matched with a nearby captain (driver) who offers the carpooling service. Riders can enjoy affordable rides without being affected by wait times or traffic.

App Links: Google Play, Apple App Store

Waze is owned by Google and already attracts 100 million active monthly users. Drivers can choose riders based on complete profiles, ratings and use filters to get only co-workers or same-sex riders. Right now the number of rides is limited to 2 per day.

Founded: 2006

Founders: Uri Levine, Amir Shinar, and Ehud Shabtai

Headquarters: Israel

Recent Update: The company has expanded its service and now it is available in every state in the USA. It is also focusing on Amazon employees making the service kick off at 50 Amazon fulfillment centers.

App Links: Google Play, Apple App Store

Getaround is different from other carpooling apps as it doesn't work by sharing rides. You can either give your car for renting or find cars to rent on the platform. Rents start at $5 per hour, and car owners can look forward to a good income sharing their cars.

Founded: 2009

Founders: Jessica Scorpio, Sam Zaid, and Elliot Kroo

Headquarters: San Francisco, California, USA

Areas served: U.S metropolitan areas – New Jersey, San Francisco Bay Area, Boston, Chicago, Washington D.C, Portland

Recent Update: Getaround is on an expansion phase and aiming to cover more cities in the USA. It launched the service in San Diego in November 2018 and already got 10,000 locals to sign up. The company also raised $300 million during the summer months during a recent round of financing.

App Links: Google Play, Apple App Store

Gett started off with its ridesharing operations by engaging the black taxis in London. It used the cabs as micro-buses to reduce congestion and fares payable by the riders. The company recently acquired Juno to gain a competitive edge in the market.

Founded: 2010

Founders: Shahar Waiser

Headquarters: London

Areas served: Available in over 100 countries

Recent Update: The company has recently started offering TX Electric taxi through its ridesharing service. The electric taxis reduce the carbon footprint and Gett is the first one to travel down this direction. The drivers can also enjoy reduced fuel costs encouraging mass adoption.

App Links: Google Play, Apple App Store

Droupr works on the same principle of other carpooling apps by pairing drivers and passengers heading the same way. You can use the app to search for riders or get confirmed rides across Malaysia. You can share your traveling cost and also beat the traffic using the service.

Founded: 2016

Founders: Shukri Saad, Sharifah Shahidah, Hisham Harun, Naim Ahmad, Abdullah Sabri, Ramsey Rizal, and Nelson Rizal

Headquarters: Cyberjaya, Malaysia

Recent Update: The company released its app for riders and drivers last year. It has also been working on a distress signal button which can be used by passengers in emergency situations.

App Links: Google Play, Apple App Store

GrabShare allows drivers to share the ride cost with passengers traveling on the same route. Riders can save up to 30% on travel costs while meeting new people in the process. Passengers can bring another friend along to share the ride.

Founders: Tan Hooi Ling and Anthony Tan

Headquarters: Singapore

Areas served: Klang Valley, Malaysia

Recent Update: The company improved its algorithm to better match drivers and passengers while maximizing route optimization to decrease detours.

App Links: Google Play, Apple App Store

Carma is more of a carpooling app than a ridesharing app. You can share the cost with neighbors and coworkers heading in the same direction. The drivers just share their costs and there is no profit motive as riders pay a nominal $.20 per mile.

Founded: 2007

Founders: Sean O'Sullivan

Headquarters: Cork, Ireland

App Links: Google Play

RYDE offers a sustainable carpooling app solution by improving your daily commute. It matches passengers and drivers moving towards the same routes helping reduce cost and congestion. The company even offers carpooling service for children going to the same school.

Founded: 2014

Founders: Terence Zou

Headquarters: Singapore

Areas served: Singapore, Malaysia, Hong Kong, and Singapore

Recent Update: RYDE is getting a good response in Singapore where Uber has stopped its operations. It is going head to head with other rideshare apps in the region trying to establish its market.

App Links: Google Play, Apple App Store

Going green is the ultimate motto of the company that is looking to reduce the impact of pollution by introducing ridesharing options. The project was developed by a homeless man called Leo Grand who received training on coding. He designed the app in a bid to reduce CO2 emissions.

Founded: 2013

Founders: Leo Grand

Headquarters: Manhattan, USA

Wrapping Up!!
Ridesharing has been one of the most disruptive and novel approaches to cut down emission levels and reduce traffic congestion. People can also enjoy lower transportation costs due to carpooling.

Carpooling apps are here to stay and offer an alternative to solo cab rides with a high growth trajectory. The improved features like smarter matching algorithm and ever-increasing competition put both riders and drivers at great advantages.

It's never been simpler to reach your destination on time with a reliable rideshare app.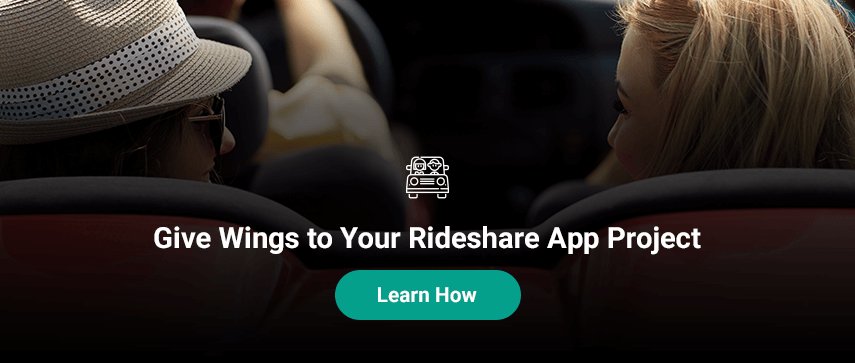 Author's Bio

Nitin Lahoti is the Co-Founder and Director at Mobisoft Infotech. He has 15 years of experience in Design, Business Development and Startups. His expertise is in Product Ideation, UX/UI design, Startup consulting and mentoring. He prefers business readings and loves traveling.