Commuting is a common activity that unites people from all walks of life. Whether you are commuting for your job, dropping your children off to their schools, or going to classes at the other end of the city, commuting is an imperative part of the daily lives of most people. And with the growing percentage of the population using public transportation for commuting to various places has become difficult, time-consuming, and frustrating for people to use this service efficiently.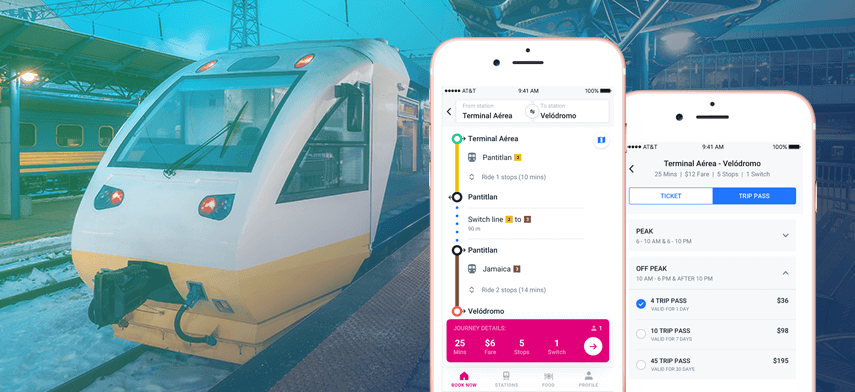 The convenience factor of the public transit system has started dissipating, and people are looking for solutions to this problem statement.
Metro Transit App has quickly grown to be one of the most reliable systems to depend upon because of its smart approach to this problem statement. Bringing back in the convenience factor into the mix, metro transit app benefits daily commuters and people planning or scheduling trips in a tremendous way. But before we discuss that, let us see what are the challenges faced by commuters in their day to day commute.
Challenges Of Scheduling And Planning A Trip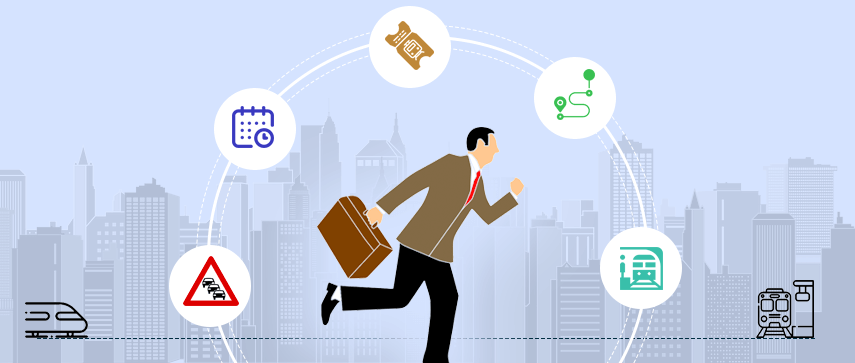 There is a multitude of challenges faced by people when it comes to scheduling their commutes, which are mentioned hereunder:
Standing in long queues to get a ticket.

Facing relentless traffic.

Being late to reach your workplace.

Searching for a suitable transportation medium.

Booking your tickets way before your planned date.

Fitting in all the plans in the number of days available.

Spending a long span of time arranging the tickets.

Not getting any updates about the trip.

Finding booking options that are relevant to your plan.

Fragmented information.
With the help of the Metro Transit app, all of these challenges ease out because of the different helpful features the app provides. Such as easy ticket booking, optimum route details, real-time alerts, stops available, trip pass and easy payment options. All this helps the commuters to stay on top of their traveling schedules.
Metro Transit app features
The metro transit solutions are up to date with the latest demanding services and integrating technology. Using this app, passengers can receive real time alerts of their trip and check the arrival & departure time on their stop location. Metro transit is a one stop solution where commuters can access accurate and reliable information at their fingertips.
Some of the standout features of the Metro Transit App are as follows:
1
Trip Pass
A mobile ticketing system allows the passenger to book a pass valid for several days or trips. Regular passengers can get their weekly, monthly or quarterly passes to avoid booking the ticket on every ride. The trip pass can be booked with the software and they get the pass details in digital format on their application.
2
Online Payment
Passengers can transfer their money into the metro transit app wallet and book tickets conveniently. Various payment gateways like mobile wallets, debit cards are also available.
3
Live and Offline Maps
While users need to be online to access the ticketing passes and payment, the live maps can be accessed both online and offline. The platform enables users to get an overview of particular lines, stops arrival and departure times in one go, with their current location in check.
4
Native Trip Planner
For passengers that have to take a multi-mode transit to reach their destination, the app is equipped with the native trip planner feature that takes into account their start and finish points and shows them a list of bus and train routes to choose from, to get from one stop to another.
5
System Alerts
For commuters who like to book their journeys at the get go, the next trip feature on the metro transit trip planner app allows them to receive real-time updates on the different schedules they can get on to get to the desired destination. Tapping on a particular line will give the rider full downloadable access to all the stops, alerts and timings of that line.
6
Favorites
In cases of frequent commuters that need to access the same routes regularly, adding the route to their favorites tab will help access them a lot easier and help with customizing alerts in the future. The list can be edited and added to at any point, to cater to one's logistical priorities.
7
Customer Assistance and Help
In addition to the schedules and routes, the maps are also equipped with all the nearest locations for customer service and help regarding the Metro transit app. The app also caters to the immediacy of users, the fares are loaded immediately after payment and don't require a wait time of 24 hours for use.
8
Station Details
Passengers can access the prescribed information of each metro station. The metro arrival and departure time on that particular station is also available on the software. Commuters can also check out specific details like the hospitals, hotels, parking, emergency services available in the nearby location of that station.
Why One Should Use The Metro Transit App?
Metro Transit app comes with an ambitious set of benefits to commuters of all kinds. Whether you travel frequently to different places or daily commute to work, here are the main benefits of using the Metro Transit app:
Effective And Efficient Process:

With the ease of mobile ticketing, flexible payment, and few to no barriers, the users no longer have to depend upon "go-to cards" which should have had balance in them to book a ride.

Growing Demand:

With the various unique features the app provides,

there has been a surge in the number of passengers

looking for metro transit to book their online tickets.

Keeping Up With The Trends:

The app's integration of technology is taking advantage of the growing usage of smartphones and putting it to good use by providing stellar transportation services. According to a survey

, 16 percent of total fares were found to be purchased online, and the number is increasing rapidly.

Customer Centric Functionality:

Targeting exactly what customers want and need, Metro Transit App is an ideal solution for the general public. Access to information about exactly when the bus is coming and what can be counted upon during the time of urgent need, the immediacy of availing services, and fair fares, are all the conveniences this app provides, which is not only helping to further the case for public transportation usage, but also indirectly benefiting the environment.



Save Time And Money:

Customers no longer need to hunt for change, or leave a half hour early to stand in a long line, worry about losing their tickets or keep tabs on all the tickets they bought for their friends. The tickets can be purchased for single or multiple fares for groups of people and used whenever needed. These features come in especially handy during special events or long journeys.



Third-Party Apps For More Convenience:

Metro Transit app also encourages the development of other third party transit applications and has made transit data accessible for this very reason, paving the path for future disruptors to optimize the transit system and take it to new heights.
Conclusion
Overall, the metro transit mobile app isn't just a commute platform, but it allows riders to access smart technology that shows just how easy your commute can be and helps in reinforcing a positive outlook towards public transportation in general. Metro Transit App solutions are the need of the hour, and incorporating them in your daily commute routine can help you save a lot of money and time, which are the most critical resources in this fast-paced world. Mobisoft Infotech is having the potential of developing an application that provides a solution for making your commute very convenient and delivers an engaging experience by using the metro transit app solution.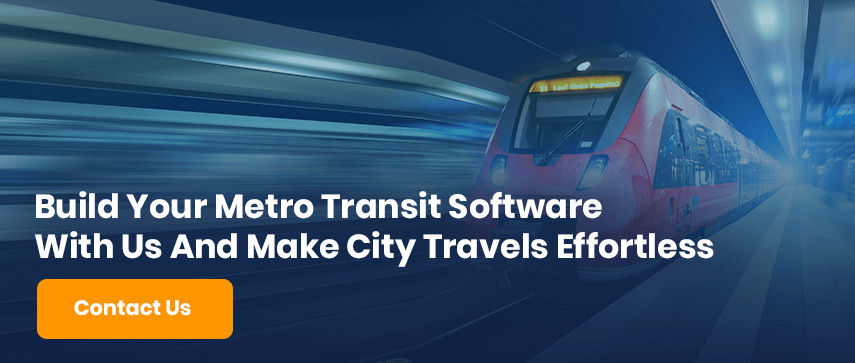 Author's Bio

Shailendra Sinhasane (Shail) is the co-founder and CEO of Mobisoft Infotech. He has been focused on cloud solutions, mobile strategy, cross-platform development, IoT innovations and advising healthcare startups in building scalable products.