A poorly performing fleet is a massive challenge for any business; mainly if it's a part of the logistics and transportation industry because logistics isn't just a business function that they have to manage, it'is their whole and sole business! Being in the transportation industry isn't a child's play, after all. You have to maintain a large fleet of vehicles, which is a reason for a mild headache even at the best of times.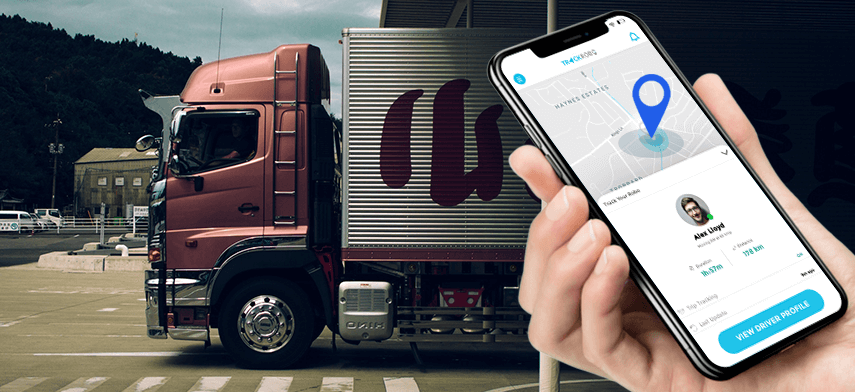 If you don't know the precise location of every vehicle in your fleet, your business will have to depend on a lot of guesswork. That, as all fleet managers would agree, is a situation best avoided!
GPS tracking of vehicles, however, could help logistics and transportation businesses overcome most issues that arise in fleet management. It is a surefire method to control and monitor your fleet and analyze its activities at the same time. However, there are a couple of different GPS tracking solutions at the disposal of a modern fleet manager; a robust hardware-based GPS tracking unit and a more sophisticated and technologically superior smartphone-based fleet tracking system.
In recent times, Mobile GPS tracking has gained immense popularity among fleet managers who have a perennial need of keeping an eye on their fleet vehicles as well as their drivers. The question is – why would fleet managers opt for a mobile GPS tracking system over conventional tracking systems? Mobile GPS tracking won't need additional hardware, resulting in an inexpensive solution comparatively. What benefits do a tablet and smartphone-based fleet tracking app bring to fleet managers? Read on to find out!
How Does a Mobile GPS Tracking Solution Work?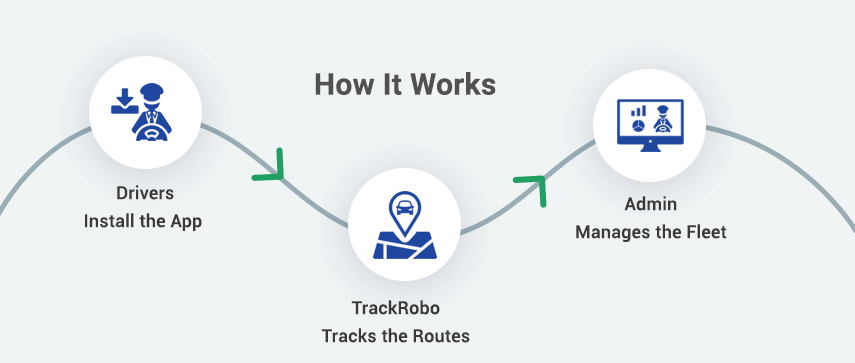 Even though a fleet management app based on mobile GPS tracking may involve a lot of technological complexities on the app construction and development front, the way it works is quite easy to comprehend even for a layperson. Let us take the example of TrackRobo, an accessible and easy-to-use mobile GPS tracking solution, and understand how it works in 3 simple steps.
Firstly, the drivers need to install the TrackRobo app on their mobile device and then enable real-time tracking.
Once they have done that, the app takes care of the rest. It automatically tracks the routes as well as the live locations of your drivers.
A central dashboard enables the admins to keep a tab on each driver and vehicle through a live, interactive map.
Yes, it is as simple as that! The app does everything for you.
Benefits of A GPS Tracking Mobile App Solution
The benefits of a smartphone-based fleet tracking app are numerous. Here's a brief overview of the most crucial ones.
An Affordable Solution: A fleet tracking app eliminates the need for expensive GPS tracking hardware. In the modern world, a person who doesn't use a GPS-enabled smartphone is a rarity. Your drivers would already have a smartphone with them. All they need to do is install the app at no additional costs. You stand to incur massive savings by switching from a dedicated GPS tracking hardware to a smartphone-based fleet tracking device.
Increases Operational Efficiency: Mobile GPS tracking also assists fleet managers with backend and vehicular operational improvements, which helps avoid potential breakdowns and coordination chaos. You can plan future delivery schedules with greater efficiency by storing and leveraging data such as usage hours, mileage, etc. GPS systems also grant greater flexibility for dispatchers. Dispatchers need not worry about fixed schedules and focus their attention on 'scheduling that makes sense' and on keeping the trucks moving profitably.
Quick Deployment: Mobile GPS tracking also saves you from complicated and tiresome installation processes. You can start tracking your drivers and vehicles from the very instant that they install the app on their smartphones and grant permission for tracking.
Helps Maximize Cost Efficiency: Mobile GPS tracking could drastically reduce costs in various areas of your business. For example, 'idling' is a major cause of high fuel consumption. It is known to waste 6 billion gallons of fuel a year! GPS systems could alert fleet managers if a vehicle is idling and help them take preventive measures. GPS tracking systems could also contribute to lowering a driver's CSA score (Compliance, Safety, Accountability), which would, in turn, reduce the insurance premium paid by him/her.
Improves Your Quality of Customer Service: Every fleet manager dreams of a situation where he/she could cut delivery times while maintaining a reliable standard of customer service. Mobile GPS tracking turns this dream into a reality by providing live updates to dispatchers. Because of real-time mapping, you are always aware of where exactly your vehicles (and hence your products) are. So you could provide an accurate delivery time to your customers instead of just giving a speculative estimate of say, 10 am to 2 pm.
Route Optimization: For a logistics and transportation business, it is imperative to identify and segregate the profitable routes from the non-profitable ones. The 'routing' feature allows a fleet manager to set different routes for different vehicles. This feature helps you avoid long or congestion-prone routes and minimizes your fuel consumption as well.
Additional Features that Could Be Integrated with A Fleet Management App
In addition to the core fleet tracking feature, you could also integrate extra features with to make it a full-fledged mobile fleet management solution.
Inspections and Issue Reporting: This is a key feature and is a must-have for the fleet manager. Operators or mechanics could conduct inspections and submit reports through a mobile app any time. They could also upload photos and add personal remarks. This feature makes it easier for you to ensure that your vehicles are compliant with the regulations. You can eliminate paperwork and save time, and also address any issues with the vehicle immediately.
Automated Alerts: Automated alerts feature gives alerts to the driver for a variety of different activities. For example, you can set an alert to make the driver aware about low fuel, or if the driver goes off the predetermined path.
Geofence Alerts: GPS Geofencing creates a virtual area on a particular map and notifies the managers as and when the vehicles enter or exit the area. By adding the Geofencing feature to your mobile GPS tracking app, you could prevent thefts of vehicle and goods, automate communication between drivers and dispatchers, and reduce your dependence on manual driver time logs.
Telematics Integration: A modern vehicle comes with various telematic features like engine temperature indicator, fuel level indicator, etc. You could integrate telematics with the drivers' app. The information relayed by telematics helps you maintain the health of your vehicles and saves maintenance costs. The drivers too could get real-time information about various vehicle performance parameters.
Renewal Reminders: This feature helps you review, update, and get reminders for essential dates about an asset; for example, registration renewals and warranty expirations.
Service Reminders: You can receive service reminders for upcoming or overdue maintenance. You can create a new service reminder or even update an existing one as you may require.
Dispatch Work Orders/vehicle Assignments: You can dispatch work orders to your drivers and manage vehicle assignments with greater efficacy through this feature. You can verify service availability and even unassign the drivers when required. This feature adds to your operational flexibility.
Barcode Scanning: The barcode scanning feature would allow your drivers to make various payments such as the ones at toll towers by merely scanning the barcode. Also, you could gain immediate access to the asset details simply by scanning a barcode with the device's camera.
Driver Behavior Tracking: It is important for fleet managers to ensure that they have the right drivers working for them. Errant and negligent drivers may cause harm to your vehicles as well as your reputation. The driver behavior tracking feature allows you to track and monitor the driver's driving patterns, identify if he/she makes frequent driving errors, indulges in dangerous driving practices (overspeeding, aggressive lane cutting, etc.) and take corrective action if the situation so requires.
Route History: Through this feature, you can track all the routes taken by your vehicles and also refer to the past routes. This feature aids route optimization and fuel management functions.
Maintenance & Fuel Logs: Through this feature, your drivers could make maintenance and fuel logs with utmost ease. You could also review historical maintenance and fuel records to draw trends.
In-App Messaging: Mobile GPS tracking apps provide a safe and secure 2-way communication system. Fleet managers could communicate with their drivers on the field quickly and accurately through an in-app messaging system.
Wrapping Up!!
The benefits of smartphone-based fleet tracking solution must now be evident to you. Where it scores over traditional GPS hardware-based tracking is that you could integrate a host of features with a mobile app and comparatively nothing with GPS hardware. The costs are less, efficiency is high, the utility is maximum, and the results would be evident once you start using mobile GPS tracking solutions for your business. Besides, you could start tracking and managing your fleet immediately; unlike in the case of GPS hardware where you'd have to wait till the dedicated hardware has been properly configured and set up before you could use it to track your fleet.
Mobisoft Infotech's TrackRobo is an excellent option for fleet managers willing to utilize a comprehensive mobile fleet management solution to assist them in their jobs. The software is easy to use, and it only takes you a few minutes to configure everything from a central dashboard.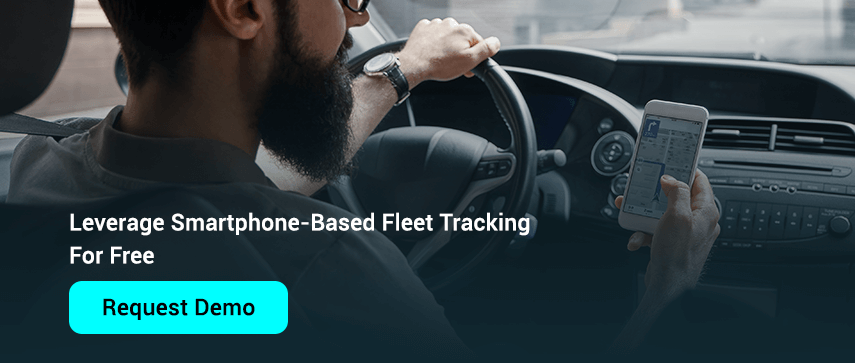 Author's Bio

Nitin Lahoti is the Co-Founder and Director at Mobisoft Infotech. He has 15 years of experience in Design, Business Development and Startups. His expertise is in Product Ideation, UX/UI design, Startup consulting and mentoring. He prefers business readings and loves traveling.