The Healthcare industry as a whole has expanded to involve more people with different levels of capacities. Providers and patients are involving themselves with patient engagement technology to speed up the process of care delivery services in a more streamlined way. It has been observed that hospitals and healthcare facilities are offering patient engagement solutions with high-quality standards that provide precise diagnosis at affordable expenses.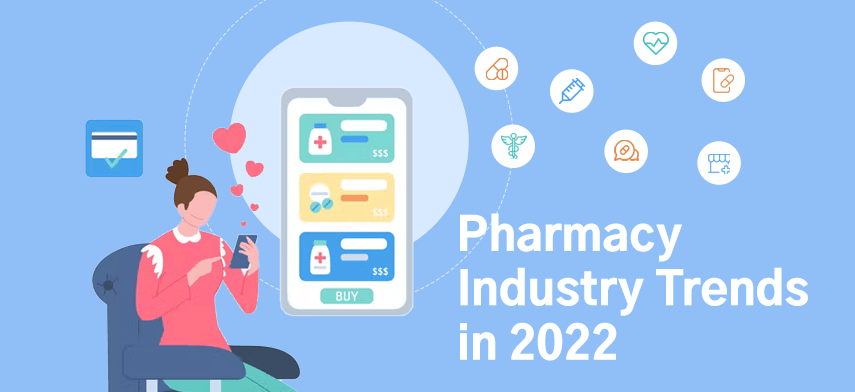 Patients and healthcare providers have their concerns when using digital health tools, but the priority remains on patient engagement solutions.
The Pandemic Changed Patient Engagement Approach
The pandemic has changed various aspects in the healthcare sector, especially when it comes to patient engagement solution for healthcare systems. The protocols put in place like social distancing, high-infection standards, and home isolation have drastically reduced patient footfall in clinics and hospital facilities. But, treatment and diagnostic guidance in healthcare have gone up quite a few notches in the last few years.
Digital healthcare innovation saw a boom in virtual care assistance. Healthcare providers are looking for digital patient engagement and other innovative ways by leveraging the use of modern technologies. Healthcare centers are playing a significant role in improving patient engagement in healthcare by delivering accurate, appropriate, and on-time patient support. Hence boosting patient experience scenarios.
Improving Patient Experience with Patient Engagement Solutions
The goal in today's day and age is to keep ourselves healthy, and clinical care delivery or hospital care services help us achieve these goals to an extent with the help of cutting-edge technologies and procedures. The therapeutic solutions in modern days assist to achieve better health outcomes in a more fast-paced manner.
This has become possible with the healthcare sector involving patients to be actively involved in their care by making informed and independent decisions for managing their health and well-being. When patient engagement is maximum and they are proactive in participating in preventive care measurements, it helps to reduce long-term consequences and chances to develop any chronic conditions. This involvement is cost-effective and time-saving.
With preventive measures and wellness tracking at home, patients can now check their vitals and health through digital health tools and devices. This is termed patient activation, working as a patient engagement precursor. This helps patients have a more emphasized interest in taking independent decisions regarding their care delivery and health outcomes. This is improved the involvement of people in managing their health and plays an important role in understanding their concerns.
Digital health tools, mobile apps, and smart devices have become significant providers for patient engagement solutions, enabling patients to monitor their health and sent their health data to their respective providers. Hence, security and safety in health data sharing is a critical aspects in this process of building and creating trust with their providers shared via various platforms. Remote patient monitoring devices during the pandemic helped with health data and health management services, facilitating better care delivery solutions.
To improve patient engagement, there are certain patient engagement trends in 2022 that help in determining the involvement of patients and providers in elevating healthcare management capabilities.
Trends in Patient Engagement for 2022
With consumers demanding a more streamlined and seamless patient experience, healthcare providers are improving interaction and enhancing patient engagement with their patients and members of society to match their expectations. In 2022, the foreseeable future of health systems and hospital facilities look towards a more patient-centric care delivery approach via patient engagement solutions.
Let's take a look at the patient engagement market trends in 2022.
Offering accurate information to empower patients

The evolution in patient engagement framework in 2022 will be transforming towards self-management, self-health, self-care, and self-monitoring approaches. Digital patient engagement tools and solutions look towards empowering patients to be more aware of their conditions, symptoms, recovery, and treatment procedures. The anticipated accessibility to patient data will become the new normal since data is processed more intelligently to offer accurate information and meaningful insights towards patient care approaches.

Improvement in patient participation in their care choices

With information empowering patients, providers are offering enhanced digital patient engagement options to help them participate in their care journey. Improving patient participation includes individuals choosing the treatment options, planning their post-operation rehabilitation, making decisions regarding their care paths, and collaborating with healthcare providers.

Fostering better communication with personalized digital interface experiences

Data accessibility through personalized digital interface experience is known for improving and fostering better communication amongst patients and providers. Digital health tools can recommend certain medical encounters that can help to improve health and well-being. Retail channels can engage patients according to their requirements and derive the expected patient care needs via digital interfaces.

Facilitating hybrid care approaches with home healthcare

The introduction to home healthcare is going to keep thriving by providing an enhanced patient engagement framework from the comfort of their homes. Although personalization is a crucial factor required for better health management, care service setups are set to go beyond the limits of hospital care programs. Home healthcare has provided the healthcare sector in creating affordable opportunities for care models to evolve and enable better value-based care delivery services.

Virtual healthcare requirements driving next-gen patient engagement experiences

The integration of virtual care assistance has enabled the intelligent provision of care. This includes accurate diagnosis, prognosis, scheduling, and automation driving the next-generation patient engagement seamlessly. Digital health apps are currently working on enhancing automated requests to improve reminders for patients to refill their prescriptions and make the appointments that are due with the doctors.

Affordable patient care via real-time remote diagnosis process

Internet of Medical Things (IoMT) will enable sending real-time data with precision and completeness when patients are in remote care or require care at home. Having an internet connection with 5G or higher bandwidth can improve the completeness of remote diagnosis protocols. Monitoring health vitals in real-time for an accurate diagnosis can improve patient care, enhance the involvement of patients with their care plans, and enable a better patient engagement framework.

Incorporating robotic procedures and augmented reality

For enhancing patient wellness, robotic procedures and augmented reality devices will leverage and accelerate surgical procedures in hospital settings. The care specialists trained with AR and Robotic procedures can accurately pinpoint the specific conditions by booking at 3D imaging. This can accelerate surgical procedures with less trauma and higher precision. This can improve digital patient engagement for primary care offices due to their precise and accurate health results.

Seamless omnichannel experience for patients

The exponential growth of mobile device usage amongst patients has observed streamlined and seamless omnichannel experience in their patient care journey. For enhancing businesses, healthcare leaders are required to ensure that patients feel valued and acquainted at every step of their patient care services with their respective choice hospital and health systems. Patients look forward to positive brand experiences to continue their loyalty across all the business channels. Hence, ensuring a seamless omnichannel experience for patients is a must-have necessity in 2022.
Looking Forward Towards Patient Engagement Solutions
Considering patient engagement solution improvements, two key points play a critical role; Patients and Providers.
Providers:

To meet the high expectations of patients, providers need to have cutting-edge technology to improve patient engagement. Previously, there was a rift in technology offerings and patient expectations. Even with increased smart device output, patient engagement growth was hardly noticeable. It was later concluded that, trust in the area of confidentiality with health data of patients and how secure this private information remains.

Patients:

It is required to provide health tools to patients that they are familiar with. Improving the tools that are already in the market and making it simple enough to attain what the providers have to offer enhances patient engagement. AI application builds innovation in application development enhancing patient engagement solutions. Providers receive granular insights into the patient's health, offer and receive recommendations on the best course of action, and provide apt guidance and advisory to patients through their care journey.
Entering the new era of healthcare, patients want more control over their health, and they have the right to access and control their health information and medical data. Patient engagement technology that offers patients and caregivers to inclusively operate in their self-care approach allows patients to understand their health conditions and make informed healthcare-related decisions. The future of healthcare depends on innovative digital health technology connected with healthcare, that is focused on networking with patients beyond hospital and healthcare facility settings.
Patient engagement technology has grown incredibly over the past few years and it has been noted to be highly influential in the healthcare market. Making it one of the most beneficial forms of healthcare delivery services. It is helping providers by offering returns on investments and reducing packages related to reimbursement. For patients, it is imbibing better quality and feature-rich care delivery services, treatment procedures, and enhancing the overall quality of wellbeing.

Final Thoughts,
Patient engagement technology is set to dominate the Health IT sector for a long time. The success of engaging your patients involves how you can find the correct balance between enhanced access to care delivery and affordable healthcare expenses with the help of technology. Following the journey of healthcare in the last two years, innovation in this sector will continue to thrive and bring in opportunities for digital patient engagement and enhance the overall healthcare experience for providers and patients. Hence, patient engagement solutions will continue to offer better care accessibility and improve healthcare results beyond hospitals and health systems.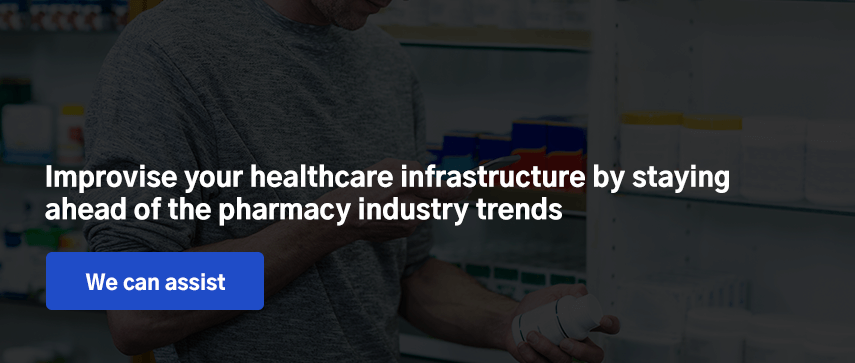 Author's Bio

Shailendra Sinhasane (Shail) is the co-founder and CEO of Mobisoft Infotech. He has been focused on cloud solutions, mobile strategy, cross-platform development, IoT innovations and advising healthcare startups in building scalable products.