Many businesses across industries are embracing mobile phone technology to run their day-to-day operations more effectively to improve the productivity of its assets, personnel, and overall profitability.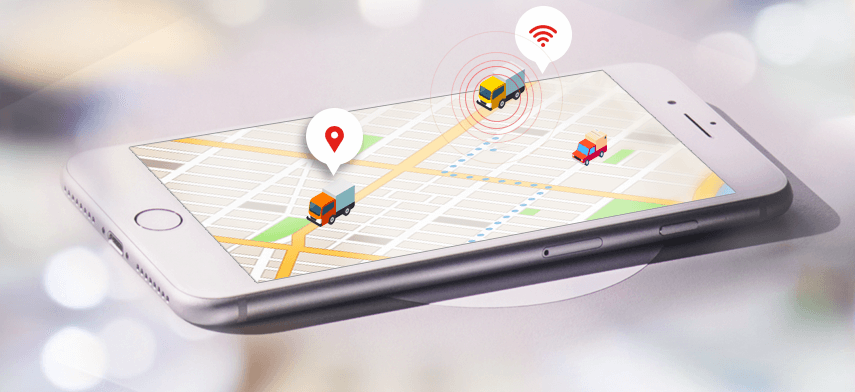 Take the case of Kellie Raegan from Ohio. The fleet manager faced a tough challenge getting insights from the daily reports submitted by the shift supervisors working under him. In order to alleviate the challenge and get better visibility from the diverse data captured through the fleet of vehicles at his organization, he opted to go for a fleet management solution. Within a month, he could see tangible growth in business process efficiencies that led to the positive impact on business bottom lines. This is the impact that can be generated by a robust and scalable fleet management mobile app.
With the right set of features, an app can help turbocharge fleet management operations like never before. Be it vehicles or personnel management, a mobile app provides real-time updates about fleet movement so that fleet owners can optimize operations, bring down cost overheads, and maximize productivity.
Even the business landscape understands the USP provided by a great fleet management app and the disruptive power it holds. Deals like Verizon's acquisition of Telogis and Fleetmatics show the direction in which telemetric and fleet management is headed. This single deal has consolidated the market to such an extent that it now controls almost one-fourth of the installed base of GPS fleet management systems in the US.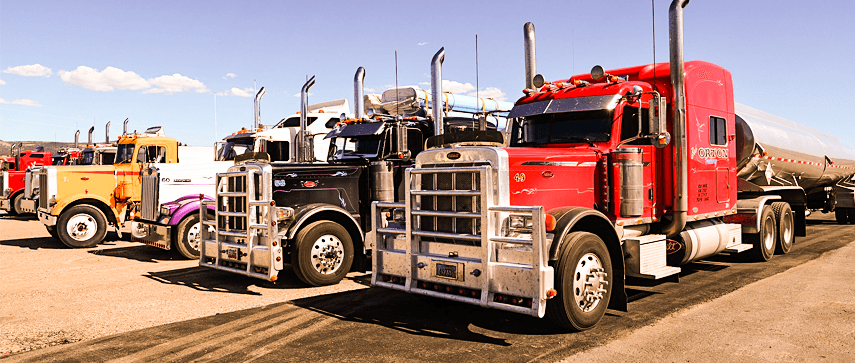 Present Scenario of Mobile Use in Fleet Management in the US
From a statistics point of view, almost 40% of non-privately owned commercial vehicles are forecasted to utilize fleet management systems. Such systems will make use of features like data logging, satellite positioning, and data communication to a back-office application. Fleet management operators in the US are rapidly embracing the mobile app tracking system technology to run their operations better.
Mobile usage in fleet management will only grow exponentially in the coming years and will add value to the roles and responsibilities of the current operations personnel. They will be aided by next generation of instant connectivity, internet, and social media. The fleet owners will naturally be inclined to use mobile technology and app-based solutions in managing fleet operations.
The Advantages of Using Mobile Technology in Fleet Management
Mobile devices, already universally used in today's times, will be the exclusive way through which drivers will manage their fleet tasks in the next few years. Smartphones can be used to report mileage, trip details, the location of the vehicles, finding customers and vendors, etc. This vital information will, in turn, be of immense benefit to fleet operators to manage their business in a streamlined manner and improve the productivity of its personnel and the longevity of its vehicles.
Telematic devices are prime mobile adaptive technologies that enable fleet owners and operators to be more profitable by reducing operations cost. Telematic devices nowadays can be accessed through mobile-based apps that help the drivers and owners make their tasks easier. Being a two-way communication platform, telematic devices also offer fleet management businesses with the following benefits.
Mechanical Data
Fleet owners can use telematic solutions on their mobile to track their business activities from anywhere in the world. They also get instant notifications on the technical aspects of the vehicle in order to arrive at decisions in a much faster manner.
Faster Casualty Response
A mobile app based fleet management solution will provide a real-time alert of an unfortunate accident to the vehicle. In this scenario, fleet business owners will be better equipped to make the necessary arrangements to provide an alternative so that the customer is not put at an inconvenience. Accessing data from other vehicles nearby will enable faster response and action to the casualty.
Increased Data Credibility
Data, once fed into the system, will remain forever and will avoid duplication or manipulation. These mobile apps minimize human error and make the process accurate. Past and present data will help give leading indicators to business owners to streamline operations better.
Vehicle Maintenance



With access to essential data of all the vehicles, fleet management owners or operators can inspect their vehicle's well-being in a simpler and effective way. Assessing the present condition of the vehicle and scheduling maintenance checkup can be done beforehand to improve the longevity of the vehicle. Operators can also plan to acquire new fleet to replace the old ones in a timely manner, and thus keep operations in top shape.

Convenient
Mobile apps have eased out the hassles of carrying laptops or setting up desktops to execute tasks. Drivers tend to gain a lot from the mobile-based fleet management app. From legal paperwork to documents related to the cargo, they can access anything by just a few scrolls from their smart devices. This allows the driver to focus on the journey rather than being overwhelmed by technology.
Digital Documentation
Drivers can provide their work schedule information via the app that will help operators to plan better. Information like the start time of the journey, driving hours, delivery time, and other vital data for the smooth running of the business can be obtained without involving paper and can be accessed anytime, anywhere with just a touch of a finger.
Streamlined Operation
With the fleet management mobile-based app connected to a centralized system, all business-related activities become well organized and easy to access. Business inquiries, service quotations, delivery documentation, delivery details, payment invoicing, details of vehicles and employees can be accessed in one place without having to go through many papers. It also eliminates data duplication or omission risk and enables drivers to deliver a better user experience to passengers.
Digital Trail


Mobile-based fleet management apps provide better coordination with the field staff which is important for accountability and reporting. Important documentation required at every step of the trip is stored at one place online, enabling real-time communication with the fleet's drivers and customers for smooth delivery of goods. Digital data also helps businesses pinpoint areas of concerns and enables them to find profitable solutions.

Personnel Training
Mobile-based fleet management apps collect every detail related to the driver and personnel. This gives managers the ability to better organize the workforce as per the operational requirement. Driver's duration of work, as well as driving behavior, can be assessed with the use of this data to improve productivity and help the passengers receive a great experience. Also, recruiting a new workforce and carrying out training as per the company's expectations can be organized using the mobile-based fleet management app.
Better Convergence with Vehicles:
The apps will deliver multiple advantages like integrating important vehicle data like mileage, performance, location, health checks, etc. wirelessly with the mobile device. This, in turn, will be useful for fleet business managers to plan and operate better their fleet and customers.
Parting Thoughts
These advantages aptly show why a fleet management mobile app would be a competitive differentiator and take a fleet management business to the next level of efficiency. Seemingly unrelated data points like patterns for accidents and time took to complete the journey on such routes can come together with a well-designed app, which in turn, powers up analytics and insights. This can help companies plan and optimize their routes better
As a fleet manager or business owner, it will be a smart business move to have such a handy tool to help you scale up operations efficiently. Apps like TrackRobo are specially designed to meet the exclusive business needs of fleet-based ventures. The app assists in successfully and efficiently managing your fleet and personnel. TrackRobo helps you monitor your fleet without having to install additional hardware and gives you real-time updates and alerts pertaining to your business activities that can be accessed from anywhere in the world at any time. TrackRobo can be useful in handling fleet of any size in the fields of trucking and logistics, service businesses, delivery and e-commerce, waste management, car liaising, etc.
If you are interested in integrating these power-packed features into your business operations and gain a strategic edge, then do connect with us to know more.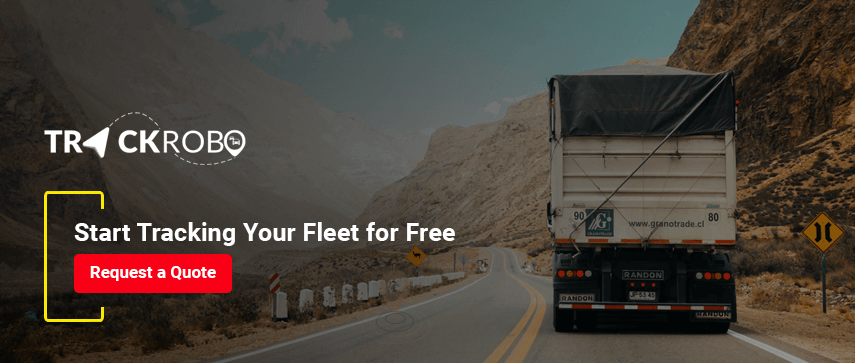 Author's Bio

Nitin Lahoti is the Co-Founder and Director at Mobisoft Infotech. He has 15 years of experience in Design, Business Development and Startups. His expertise is in Product Ideation, UX/UI design, Startup consulting and mentoring. He prefers business readings and loves traveling.