Traditionally, businesses looking to outsource IT work have had two primary options to choose from. Either they work with a third-party service provider and have a typical client-vendor relationship to complete a project or set up their own subsidiary in a foreign, low-cost location such as India, called a captive center or global in-house center (GIC).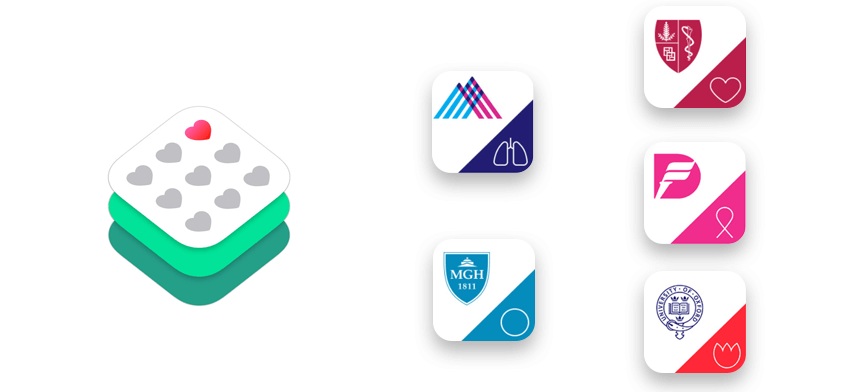 Both of the delivery models are very popular for software development, managed services and have served businesses well for years. Captive centers, in particular, have been witnessing renewed interest from companies wanting more control over their offshore development operations and concerned with IP protection.
Some of the key benefits of captive delivery model are
IP protection
Complete operational control
Better alignment with company culture
Expanding into a local market
Challenges associated with setting up a captive center
Once an organization decides to use the captive model for their outsourcing needs, they have to do extensive planning and pay due diligence in setting one up. Below are some of the obstacles they may have to face.
Large initial investments
Higher risks
Talent recruitment & retention
Time consuming
Dealing with foreign regulations, tax compliances, and labor laws etc
Infrastructure setup
Looking at the challenges that are associated with starting a captive unit in a foreign location can discourage most companies and push them to stick to a standard third-party outsourcing model to get their work done.
However, the primary reason for a company to start a captive unit in the first place is to get better operational control and keep critical IT tasks in-house. Despite the numerous advantages of choosing a third-party service provider like lower costs, faster time to market and more, they find it difficult offer the management control that a captive delivery model can provide.
What if companies can have the operational control provided by a captive unit with the cost benefits offered by an offshore third-party software services provider?
This is where virtual captive centers come into the picture bringing the best of both worlds.
What is A Virtual Captive Center?
It is basically a hybrid outsourcing model where a local, third-party vendor will set up a captive center on behalf of a company, providing them all the necessary technical infrastructure, talent, office resources etc and still give the client full control over how everything works and is managed.
The center feels like a client's own office with but is fully maintained by the vendor partner. Such a model is continuously rising in popularity in India and may outsource experts believe can become a standard outsourcing model for the IT industry.
Advantages of staying virtual
The virtual captive center model fundamentally changes the existing captive model and addresses many of the challenges associated with them that we have discussed above.
Transparent cost
Usually, virtual captive cost evaluation is based on cost plus model, hence the client has complete transparency over salary, operational expense, and vendors profit margins. This makes it more lucrative.
Quicker time to market
Setting up a captive unit requires a lot of planning and is often time-consuming. This becomes a strong deterrent for many companies and clients looking for a captive outsourcing strategy. By partnering with a local and experienced service provider and leveraging their expertise and resources in running IT operations, clients and start their captive operations quickly without needing to worry about infrastructure, talent and other needs.
Lower Risks
By trusting in a third-party service provider to handle the local regulatory compliances, foreign companies and mitigate the risks of getting into any legal trouble because of being unaware of something. Also, as the unit is owned by the vendor, companies find it easier to exit if the operations don't meet their expectations.
Lower cost of entry
Not only is it time consuming, planning and setting up a captive unit also requires capital investments for infrastructure, consultancy fees, and others. By leveraging a vendor to invest and set up a captive unit, a company can start their operations without needing to make any initial capital investments and pay just for the services.
Higher control with lower risks
The primary objective of a captive center is to get better control over the outsourcing operations. A virtual captive model provides just that without the risks associated a fully owned captive unit.
How does a virtual captive model work?
We already understand the concept of a captive center where a company builds and operates a fully owned extension of their parent organization. The word "virtual" brings a lot of change to how things are managed. Basically, the vendor acts as a proxy for the client without compromising on their operational control.
The vendor will provide the necessary assets and services to the client based on their specific requirements.
Assets & Resources
Office space
The vendor provides and manages the facility, infrastructure, and furniture to create a proper and conducive work environment.
Computing hardware
Workstations and laptops are provided to the offshore staff to carry out their work without needing to bring their own machines.
Software
All the necessary applications needed by the client are offered and managed by the vendor.
Networking equipment
Network connectivity, VPN setup and other networking requirements are met by the service provider.
Services Offered
Talent and HR Management
Service providers help the clients in finding the right talent, manage the compensation and training of the staff and ensure compliance with labor laws.
Operation Support
Vendors will help the client in creating and optimizing the workflow, adopt best practices, improve performance and increase productivity.
Accounting
Clients and also avail accounting and bookkeeping services, get help with staff payments and other needs.
Facility Management
To ensure smooth operatives at the captive facility, the vendor manages everything on behalf of the client.
Pricing model for virtual captive services
There are various ways to price a virtual captive engagement model and depends on the complexity of the operations, headcount, infrastructure costs, and various other factors. Transparent pricing is a key feature and ensures trust building between vendor and client.
Cost Plus Model
This is the most popular pricing model for virtual captive services. Under this model, clients are charged a fixed price per resource/ head. The base price includes the resource's salary, overhead costs like infrastructure, hardware, software, etc. and the vendor's profit margin is added on top of the base to get the final cost per resource.
The purpose of this blog post is to make CEO's, CIO's and other decision makers aware of a new software development outsourcing trend called virtual captive. We have tried to provide the readers and overview of what, why and how of this model. We at Mobisoft had started as a third-party service provider primarily but are always striving to offer our clients new ways to engage with us for best results.
We believe that the virtual captive model brings the best of third-party outsourcing and standard captive models and is here to stay and we will be offering this choice to our clients for their software development projects.
Feel free to contact us if your company is interested in setting up a virtual captive center for software product development in Pune, India.
Author's Bio

Nitin Lahoti is the Co-Founder and Director at Mobisoft Infotech. He has 15 years of experience in Design, Business Development and Startups. His expertise is in Product Ideation, UX/UI design, Startup consulting and mentoring. He prefers business readings and loves traveling.