New developments by Nuance, Google and Intel are setting the stage for voice controlled apps to finally take off in 2014. These developments are driving a new wave of applications and consumer devices that are changing mobility.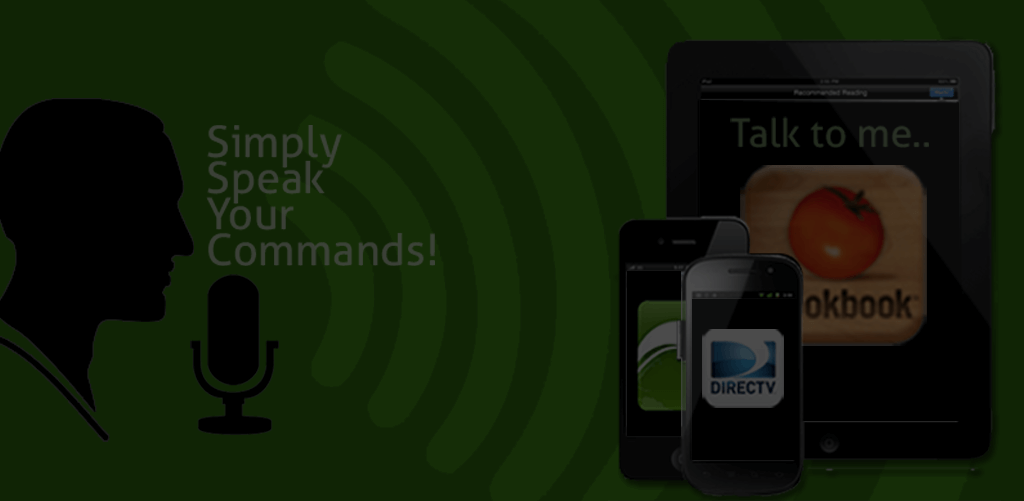 iCookbook
iCookbook with Voice Command features over 2,000 kitchen tested recipes from the brands you love, and free monthly updates.
Voice Commands: Completely unique to iCookbook is a hands free voice command. You can proceed through the preparation and steps with even touching the iPad or iPhone screen. Just speak the simple command to proceed to the next step, manage timers, view notes (iPad only), and more.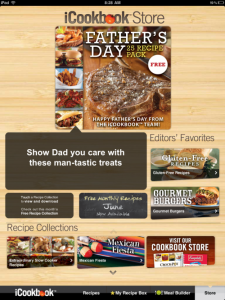 https://itunes.apple.com/us/app/icookbook-thousands-name-brand/id420762854?mt=8
https://play.google.com/store/apps/details?id=com.pilapps.iCookbook
Direct TV App
Set your DVR to record your favorite shows from anywhere. And now the DIRECTV App even lets you find whatever you want to watch on TV by using just your voice, from anywhere. At home, you can even use your TV screen to display your dialogue and search results.
https://play.google.com/store/apps/details?id=com.directv.dvrscheduler&hl=en
Dolphin Sonar Browser- Run through Dragon Mobile SDK
Features:
★ Gesture – Let your inner artist out and create a personal Gesture (symbol) to access the mobile and desktop websites you use the most.
★ Sonar – Dolphin listens and lets you use your voice to search on the Internet, share on your favorite social networks, bookmark favorite website and navigate.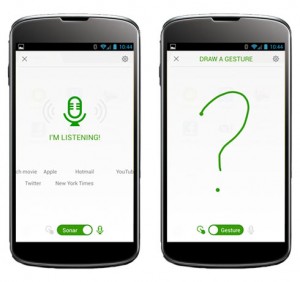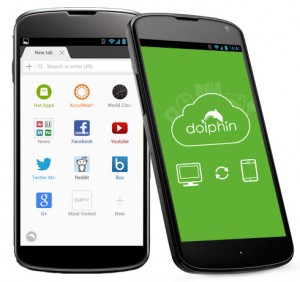 https://itunes.apple.com/us/app/dolphin-browser/id452204407?mt=8
https://play.google.com/store/apps/details?id=mobi.mgeek.TunnyBrowser&hl=en
On Star Remote Link App- Run through Dragon Mobile SDK
With voice capabilities from Nuance, RemoteLink consumers are able to take advantage of RemoteLink's new navigation features by simply speaking a destination. The new enhanced navigation services we are adding to the RemoteLink mobile app help to ensure that our subscribers are able to get directions and destination information no matter where they are. And by integrating voice recognition and search capabilities, users can quickly and easily speak an address or destination, get results, send them to OnStar – and be on their way.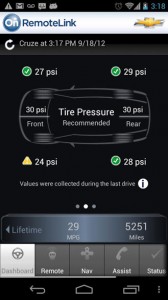 https://play.google.com/store/apps/details?id=com.gm.onstar.mobile.mylink
https://itunes.apple.com/us/app/onstar-remotelink/id393584149?mt=8
Bon App- Run through Dragon Mobile SDK
This is the best weight loss app out there. Bon'App helps you reach your weight loss goals by telling you what's in your food, in a language you understand: How much Sugar, Salt, Bad Fat, and Calories!
Bon'App is Voice-Powered and has the most Comprehensive Food Database in the US. You can just say "Subway," "Raisin Bran," or "banana" to your phone and witness the magic!
Bon'App offers more unique features than other weight loss apps:
– Personalize it: Batteries set your Daily Goals for Calories, Sugar, Salt, and Bad Fat, based on your Age and Gender once you Sign-up for Free.
– Customize your goals for weight loss.
– Faster Food Journaling than any other app you've used
– Easier food entries with Voice Recognition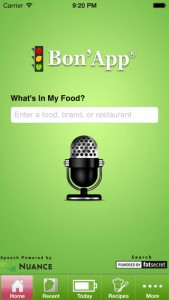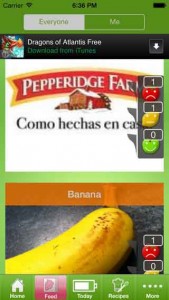 https://itunes.apple.com/us/app/bonapp/id437083777?mt=8
https://play.google.com/store/apps/details?id=com.bonapp.bonapp&hl=en