We are pleased to announce that Mobisoft Infotech's client and Mumbai-based personal styling startup, Purple Style Labs, has raised funding of Rs 3 crore from Calcutta Angels Network, LetsVenture, an online funding platform, Indian Institute of Technology Bombay alumnus and a clutch of former bankers.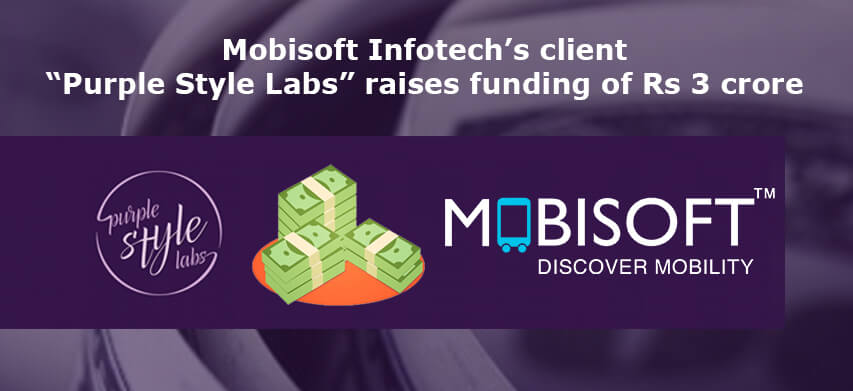 Mobisoft has brought scalable mobile technology expertise for Purple Style Labs by designing and developing their iPad-based POS system and complete business management solution for Designers/Boutiques running a small enterprise and owning the brand.
Purple Style Labs manages multiple designer brands in premium, luxury, and affordable retail segment. PSL also provides a single platform combining designing and styling via its online and offline platform called 'The Stylist' to offer better user experience.
Purple Style Labs plans to use the funds to provide designers and stylists the professional support in terms of technology, planning strategies, operations & marketing and help them focus on customers and products.
"When it comes to designer apparels and accessories, purely buy now e-commerce platforms are not preferred by customers. Purple Style Labs believes that a stylist helps a customer make better choices as per her personality and preference," said Abhishek Agarwal CEO & Founder, Purple Style Labs.
The company has around 30 designers and stylists working across eight cities in India. Moreover, it has also achieved 300% annual growth for the designers. Purple Style Labs is right now focusing to build strong foundation in terms of designer brands, sales channels and technology before marketing to the potential customers.
About Mobisoft
Mobisoft provides a complete solution for mobile, cloud, and the web and empowering startups throughout the product life cycle. We have worked with 100+ global tech startups over 7 years, providing mobility solutions and aiming at shaping their technology business. The company has launched more than 100 startup products across the wide variety of different and important verticals.