Cakes, pastries and pies are every human's weakness and thereby they are put on the agenda/menu for almost all special ceremonies and celebrations! The richness and goodness of its taste, texture and flavor sets the right atmosphere to cherish the best moments of your life and also turn it into a memorable one.
The number of flavors and variety you find in this dessert is enormous these days. Not to mention, there is a growing competition among bakers and sweet meat shop owners to bring a distinct variety and taste to their confectionaries. It is thereby becoming difficult for consumers to choose the best from the lot.
About Bistro Desserts?
Bistro is obsessed with not just baking the best cakes but every ingredient, every detail and every recipe that goes in the making of the Bistro Collection are carefully selected. The desserts are beautiful from the inside and the outside. They bake in small batches and hand-decorate it to attain excellence. Each and every Bistro dessert is perfectly crafted to entice your guests; right from its aesthetic presence to the final bite. The brand offers moist tender cakes and rich creamy pies to silk, smooth cheesecakes and decadent brownies, which are all made with a unique flavor and texture to wow one and all. Getting dazzled in its distinctive taste is but a natural affair!
Why an app?
The app can make life simpler for people on the go, and those who look for precision at every event. With the many options to pick from considering your own preferences backed by a brand to vouch for, you can be rest assured that things would just turn perfect, the way you want it! The app has been basically created to get the best taste from a dominant dessert that is in demand in all seasons and weather. With an app in place it is easy to get updates on new flavors to relish the most delightful moments.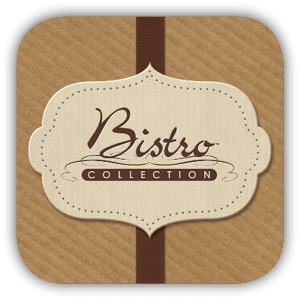 App Features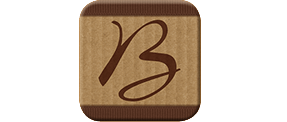 Aesthetically pleasing app with rich features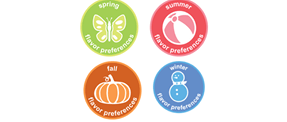 The shelf life, serving instructions and thawing directions rendered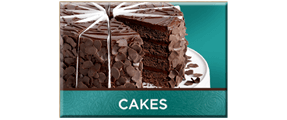 A user's delight – offers pixel perfect polish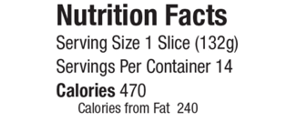 Gives nutrition facts features and benefits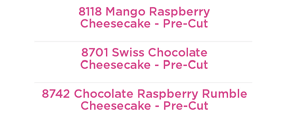 Lists breath taking delicacies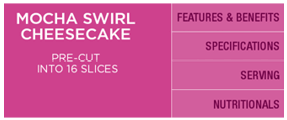 Lists new entrants and user choice options
The App at a Glance
The app showcases the best desserts in the form of cakes, pies, brownies and its many varieties and flavors. With the desserts features, benefits, serving, nutritional value, description and image, which is further listed per serving, including the shelf life, one can definitely plan and order the best of desserts for the many events that life throws at you!