Every company launches a mobile app with a strong concept and with the main goal of – brand affinity, high rankings and downloads. Your app represents your brand and shouldn't be merely treated as the extension of your website. The best apps within the App marketplaces offer something inherently valuable to users.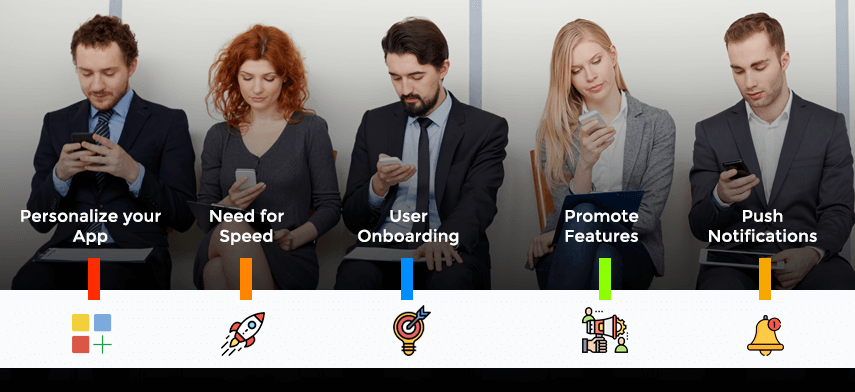 A quick fact: Your app has the opportunity to be in the palms of users for as long as 24/7, and that can't go to waste.
The success of the mobile app doesn't solely depend on the number of downloads, registered users and screen views. It goes beyond that.
The true value lies in actionable measurements like engagement, monthly active users (MAUs) and average revenue per user (ARPUs). App user engagement easily wins over the number of downloads as usage suggests enjoyment, utility and value. If you are looking at further engaging your users, or about to release your app on the App Store – read on to know how to add value to your app and keep your users engaged.
1. Personalize your app
The key to retaining long term mobile app users is personalization: the impact of talking to them moves beyond what the app analytics tell you. You need to ensure that:
Users can easily reach out to you for feedback, a suggestion or a complaint. Adding an in-app chat is the best solution as it's a great way to communicate with your users in real-time!
Create an awesome in-app FAQ section which contains helpful videos and animated GIFs makes it simpler, fun and would make the user want to come back for more.
Based on your users' behaviors, setup automated emails, text messages and push notifications. Remember, by finding a smart way to talk to your user, it goes a long way and would have a great impact on user retention as well as user engagement.
2. Need for Speed
"I like to use slow apps", said no one ever. A sure shot way to gain a 1 star review in the App Store is a terrible slow mobile application. Time is precious and there's a huge variety of apps to choose from within the App marketplace.
How quick and responsive your app is plays a major role in retaining users. According to a recent study, a smartphone user expects an all to open and start functioning within 2 seconds. If your app is nowhere near those statistics, it's high time to optimize your app.
Here are a few key takeaways on how to improve the speed and performance of your app:
Cut down on the heavy graphics, check with your mobile app developers and optimize the app code to get rid of any lag.
Don't load the app content at launch as this can slow down the functioning too.
Optimize search – provide autosuggestions as this makes it simpler for the users to get what they're looking for.
Preload data: Get the data before you need it so that when you do need it the user won't have to wait.
Lazy load data: Let users access the data only when they scroll to the specific area of the app. Don't waste time forcing your user to wait for the entire data to get loaded.
Reuse data templates: Loading fewer templates makes the app function quicker. Make sure you don't reload the same ones repeatedly.
Cache Images & Data: Downloading external resources takes time. Don't repeat it unnecessarily. The same goes for processing or reformatting data.
By finding ways to make your app work faster, it builds a sense of trust and confidence thus ensuring your users stay for longer.
3. Make impressive user onboarding
Yes, it can completely impact the entire user experience! Your app's basic onboarding process much accomplish:
Teaching users how to use the app's features with ease
Know about the app's WOW factor
Build trust and interest
Give the user incentives to come back for more
Make them feel welcome
'Hello', 'Welcome Back!', 'We've missed you', all go a long way in keep your users from app hopping as it makes them feel wanted and appreciated.
Here are some quick guidelines to ensure your app's welcoming process turns registered users into active users!
A welcome message is a must which should guide them to the app's key features as well as explain what to do next from the Home Screen, or where they can know more about the company and app details.
Quickly re-emphasize the app's purpose and basic features.
If there is a login feature, keep it simple. Integrate it with social media and also, ensure that a keyboard within the app supports special characters so users don't have to struggle with typing them.
Point out at app hints, tips and tricks so users can quickly know their way about the app. Include friendly hints.
Payment integration if any must be simple and designed on a single screen. Guiding the users through various landing pages can frustrate the user.
Prompt users with clear call to action after showcasing what the app is all about.
Use in-app messages to provide brief tips and updates.
Once the user signs up, send an e-mail thanking them for signing up. As emails allow for rich content, include images, hints and a call to action too!
4. Promote features, gradually
Slow and steady wins the race here too! It's tough to hold on to your mobile app user if they are bombarded with 60 different colorful features to use as soon as they open the app. Most of the mobile application development companies make this mistake as they try to lure users into spending money. But in turn if you annoy users with too many features all at once be prepared for a quick goodbye.
Introduce your users to different things in your app in parts: Email notifications, alerts, third party integrations, export features and even keyboard shortcuts can be introduced once the user focuses on on-boarding and gets the hang of how the app works.
App Updates: Mobile apps must be upgraded constantly to enhance the performance, avoid app crashes and keep users hooked. The stages would include: bug fixing, adding or removing features and updating user interface or else issuing a major app update.
Most app makers expose these features through badly timed email blasts, videos or FAQs. It doesn't work.
5. Integrate Social Media to cultivate Brand Loyalty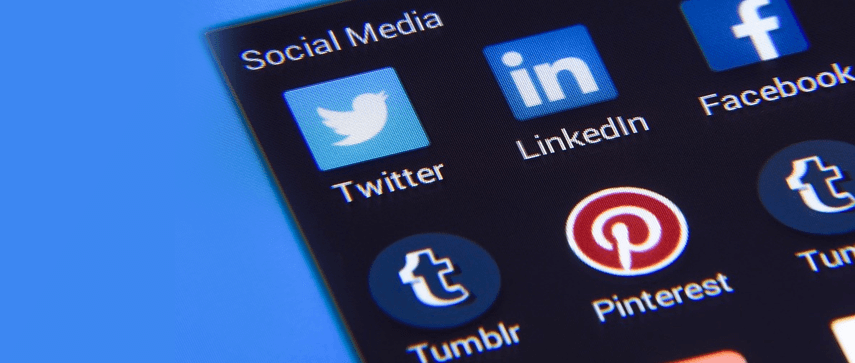 Go social! When you encourage your customers to share their app activity on social networking websites like Facebook, Twitter, Instagram etc, it's a great way to convert your users into brand ambassadors and to generate productive organic user growth. For example you can launch a quick campaign or a special promotion message according to a festival to create the buzz.
Use in-app messages to communicate with your customers as it provides you a strong understanding of your users' preferences and browsing patterns.
Ensure that you use in-app messages sparingly as every message takes the user away from the actual application as it is a pop-up message.
Ask for permission. Promote social sharing in logical places. Before sharing a specific activity within social networks, ask them where to post it and the audience to be shared with. This way there's no activity spam and the user build trust with the app.
Get people closer. Create a more socialized experience within the app by allowing friends to communicate in the following ways:

Active: Chat, image share, sharing playlists, like/thumbs-up
Passive: Get activity updates using news feeds and push notifications.
6. Simplify Data Entry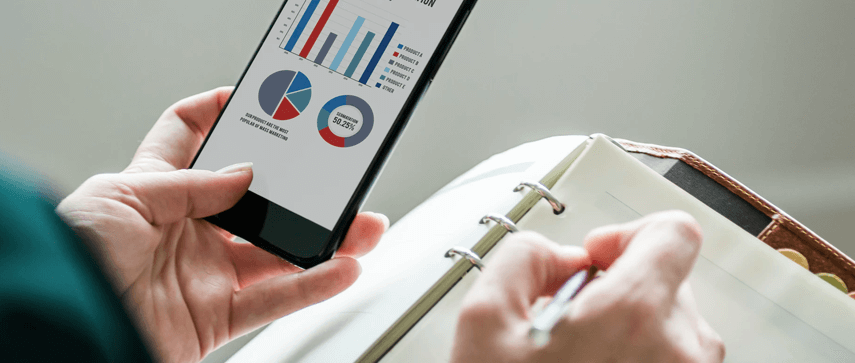 This tip should be considered during the primary stages of design. Entering details such as credit card details and an address is more difficult on mobile devices as compared to a desktop.
While designing a mobile form, consider its layout, purpose, who the user will be, device which it would be used on.
Focus on the responsive design which makes it easier for users to key in their details without having to zoom in or pinch the screen too much.
Make things simpler for the user by asking them details which are required for the app to function
7. Use target Push Notifications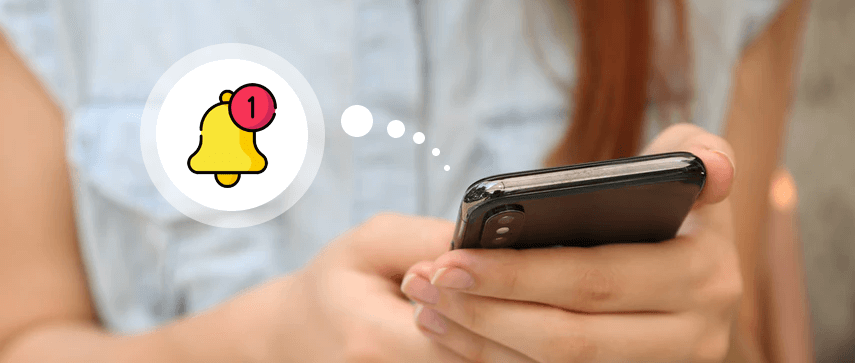 Nothing beats app inertia more than push notifications! Push notifications are basically short messages sent to your mobile app users- from within the app, even when the app is not being used as it provides relevant information!
It is also a quick reminder about why the user likes the app and downloaded it in the first place.
If done right, it's a big win as it is the perfect tool to re-engage your users, get them geared up for an update, new features, contests and much more thus helping them make the most of your product.
There's no need to notify users on a daily basis. In fact, your usage of push should align specifically with the purpose of your app and your usage should depend on user preferences for how and how often they receive notifications.
8. Engage user via email
E-mail still ranks as one of the best and most direct ways to connect with your target app users and audiences. It can be used for:
Acquiring new customers
Activating customers that have not yet opted in
Retaining current active customers
Recapturing defectors: The most effective way to bring back users who are slightly low on the engagement factor is email campaigns. Why?
Keeps them engaged. It's a great way to onboard new users and keep them actively involved in your recent updates and new features.
Makes announcements that grab attention.
Through email you can ask users for detailed feedback. With real conversations you can get a deeper understanding of what your users want.
Remember, personal emails are extremely effective as broadcast emails are most likely to land in the Spam or Trash folder. Create a personal connection and create emails which are tailored for the user.
9. Localize content providing relevant information
People are emotionally connected to where they stay and are involved in what is happening around them in terms of location, culture, festivals, music choices, weather and more. By providing localized content and assistance, whether through in-app messages or targeted push notifications, shows users you understand them and are aware of what's going around them. Here are a few ways you can localize the content.
Categorize and organize your content. Decide which content you want to localize.
Localize the images according to the city the user is in.
If possible, translating the app to the native language spoken would help in retaining apps. More languages lead to more customers which in turn leads to better app store rankings!
10. Focus on engagement, not just number of downloads:
Yes, it's every mobile application development company's aim to rely on numbers and see massive downloads, but it makes more sense to aim for long term engagement and consistent activity over downloads.
Monitoring the number of downloads is not proportional to the app's success as the number of users may dip over a certain period of time. Thus, focusing on retaining users is more important than downloads and high rankings.