It has been less than 10 years since the launch of Apple's app store and Google play store, mobile applications have become the part of our lives; you communicate, order food, shop, pay bills, manage bank accounts and even work. Today, we largely depend on apps to get our work done in a very simple way.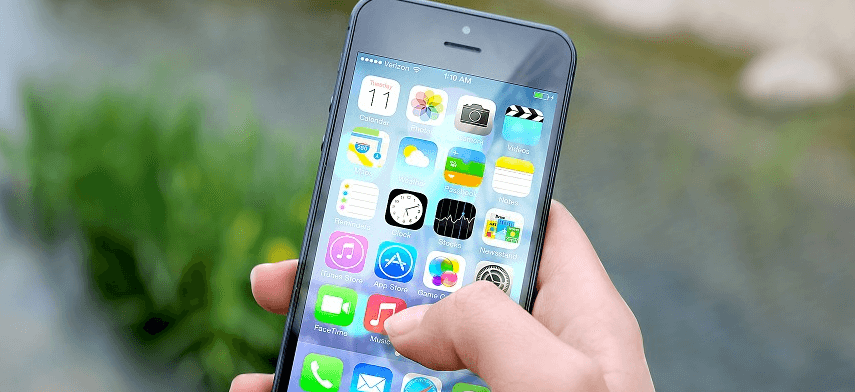 This App ecosystem has also created lot many opportunities for developers, designers, businesses to connect with the users directly. Hence, everyone from startup to enterprises are driving their strategies around Mobile. If you are also planning to step in the app startup business then your actual work begins on the day when you launch your app, as your ultimate goal is to survive in the market. Your story of survival begins….
Here, Application lifecycle management is something that will help you in your long-term goals. It's like planning a lifecycle of an app from initial stage through the retirement. You keep on working and making improvements throughout the app development process and even after deployment.
We humans tend to learn from mistakes. Here we are going to see what mistakes some of the startups did or what they missed doing.
1. No market research done: If you don't do a proper market research, such as what your customers want, who are your competitors and what are they offering, it is likely that your product will not survive for a long time.
Startup Example: 'Remember' now in memories
Adrian Tan, a former teacher, thought to build a safe and secure app that will make sharing and uploading pictures for new parents of their children seamless as there are dozens of images in the phone and that can make a phone stagnate.
The idea was to make an app that will capture and organize memories of children for parents. He founded the startup 'Remember'. His plans got in motion in 2012, as he found two technical co-founders. But, within the year of starting 'Remember' had to shut down.
Now the reason for the shutdown was that there was no need for such a product in the market, they failed to prioritize customer market. The fact here was that parents were satisfied with Facebook. They didn't really care about secured and private uploading, all they wanted was something that is fast.
Next big mistake was they didn't realize that there was a competition in the market. Other companies such as Sony, who offered 'Million Moments' and more companies were already offering the same kind of app. Here 'Remember' also failed to validate their assumptions before making an app.
According to Adrian, if he got the chance to do it again, he would devote all his time to customer discovery, competitors, and Validate assumptions before building an app.
2. Inadequate financing: If you don't have enough cash to carry through the first six months, even before making any profit, it becomes difficult to survive.
Startup Example: Circa News ran out of money
Circa News, a startup focused on mobile news delivery. Producing high-quality news can be costly and without the capital necessary to support further production it was not possible to survive. The most innovative thing about the service was that Circa knew how much of a story each of its users had seen—which updates were clicked on and which weren't—and so it could send new information only to those who hadn't already seen it.
Circa never had a concrete model, it didn't have a proprietary technology that would command a high price. Unfortunately, it was unable to get a significant investment prior to becoming resource constrained.
In early May 2015 Circa was looking for a potential buyer after it was unable to get crucial investment. Now mobile-centric news has become common as everyone are using it, including The New York Times with NYT Now.
3. Legal challenges: When an idea is in place, you don't just go ahead and start making a product. It becomes very important to set up the company based on legal terms. Legal complexities can result in shutting down of the startup.
Startup Example: Apple Computer's iTunes music store Inc.: The same name game
Apple Inc. was Apple Computer's earlier company and there was the same company which was music company also named Apple Corps. Ltd. owned by Beatles, So Beatles sued Apple Computers for selling music software on their name. Apple computers settled the case and agreed that they will not enter the music and record industry.
Then after the comeback of Steve Jobs and launch of iTunes music store, Apple Inc. was again in the market and it was again sued by Apple Corps. Ltd. this time for breach of contract, in using the Apple logo in the creation and operation of Apple Computer's iTunes Music Store, which Apple Corps contended was a violation of the previous agreement. Apple Inc. lost the case. They had signed an agreement and now Apple Inc. can run iTunes.
So this was one of the legal issues of Copyright.
4. Early Hiring and lack of management skills: Managing the startup project in the initial time is crucial. Being the startup, it's only possible to hire few people with right skills. Both poor management and early hiring can result in startup failure.
Startup Example: Wishareit failed to manage
GetSocial was born as Wishareit. Wishareit was an online platform that helped people to find, recommend, give and receive the perfect gifts with their friends and family.
Wishareit failed to manage its people. People have different goals, skills, interest, personalities, and Wishareit failed to manage all that while maintaining healthy and productive culture.
The second mistake Wishareit did was that it was getting good feedback within 2 to 3 months since it launched and based on that it hired too soon, too many people, which in turn cost the company, that it could have saved for long term goals. With just thousand people using it and without having a business model validated, Wishareit had a team of seven people and it was difficult for the company to manage the team of seven people with limited budget.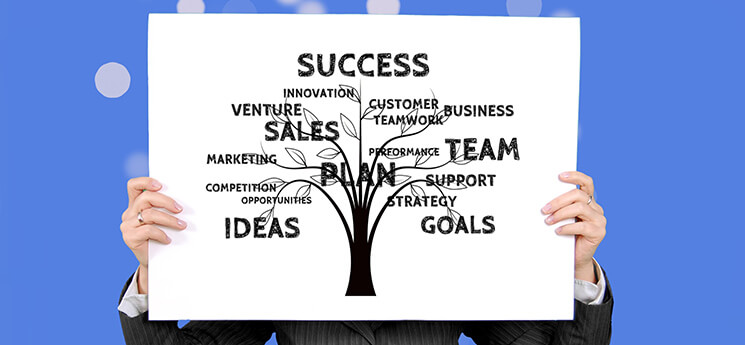 5. Lack of Knowledge on Technology: Lack of knowledge on new or existing technology can hinder a good project. Startups should hire those with good knowledge of the technology that will be used in the development of the product otherwise it will result in delays and unnecessary expenses.
Startup Example: Airtime suffered from multiple system issues
Airtime, an organization made by Napster's Sean Parker and Shawn Fanning, was a startup that presented browser video chat calling, incorporated with Facebook, in 2012. The product took two years and 33.5 million in ventures to create.
The product was launched in the market, it was unsuccessful to draw in users and suffered from multiple system issues. It worked out that Facebook clients weren't keen on video calling and software bugs kept user movement from other, effectively settled, video calling services, for example, Skype.
6. Releasing product at the wrong time: Delay your launch if the product is not ready, because if you offer a half-baked product to your customers, they will surely reject it. Bringing customers back is not an easy job. On the other hand, if you delay the launch, it is possible that someone else will come up with the product and you may miss your opportunity.
Startup Example: Nexalogy Environics released at wrong time
Claude Theoret started Nexalogy Environics, a data analysis and extraction tool that allows companies to better understand what people are saying about them on social media channels.
In 2006, people were not really suffering from social data overload. Theoret attempt to solve a problem that didn't exist with Nexalogy made it hard to get into the market. As there was no demand and need for such a product.
Although he didn't give up and decided to stay the course. If he would have released the product after sometime, he would not have wasted much time and money earlier. They raised $1 million by 2007; by 2012, the total capital raised was in the realm of $4 million. The shares of the company diluted after taking investments for previous five years. The company subsequently shut down.
7. Drastic changes in-app business during the development process: The development process is vital. If any drastic changes are made in the middle of the development process it becomes difficult for the developers, as it is time-consuming and may cause delays.
Startup Example: Standout jobs didn't go with changes during development process
Standout Jobs is a recruiting portal aimed at facilitating relationship-building between mid-sized companies and job candidates. Standout jobs had many reasons which made the founders take the decision on selling the startup.
But one of the many reasons was that Standout Jobs didn't launch fast enough. The single and most important reason for the delay was constant changes in the product during the development process, adding and cutting features, getting feedback in between the development and then changing accordingly makes it more complicated. The Standout Jobs was sold out to Talent Technology in 2010.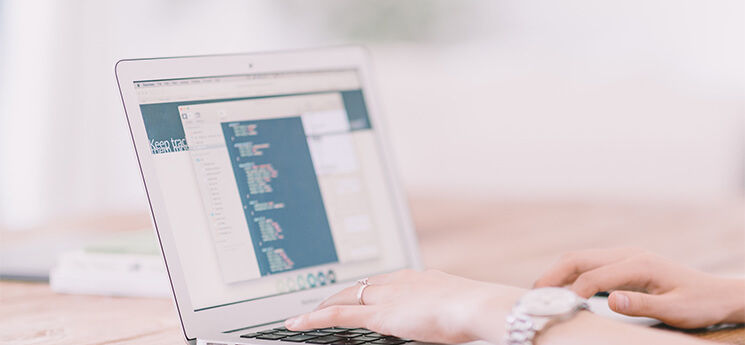 8. Lack of money management skills and Over hiring in the company: Startups need to prioritize the funding if it is too little so that money as a resource is not wasted. Money sometimes also gets wasted if spent on nice-to-have things, with no return on investment.
But sometimes startups end up hiring more people in order to get the work done, which results in over-hiring and, on the other hand, it causes a delay in developing of the product, loss of resources and money.
Startup Example: TinyOwl's roller coaster ride
TinyOwl, a food technology startup founded in August 2014 is scaling back its operations.
Today the condition is no Investor is keen to invest in the company and no one is ready to buy.
If we see here one of the mistakes that TinyOwl did was over-hiring, at its peak, the company had a tech team with 200 people working on just one app. The company fired 300 employees in September 2015. The uncoordinated hiring and then firing employees for cost-cutting shows that there was a lack of money management in the company.
The cash burn rate of TinyOwl was around 10 crores a month. The company was running out of money. Again in November 2015, the company initiated a second round of cuts. During that period company announced the new version of TinyOwl and hired a Chief Technology Officer, seeing all this the investors became more cautious.
When one of the founders and investors initiated a valuation audit, it was found that the company was on the verge of sale.
9. Premature Marketing Strategy: Marketing must be the part of your business from the very beginning. Your marketing strategy should make your product reach maximum customers, with minimum investment and effort.
Startup Example: Facebook Poke couldn't survive
Facebook is a major brand but Facebook's Poke app couldn't survive in the market. At the same time, Snapchat was in the market, an app that lets you send photos and videos which are then destroyed within a matter of seconds. Facebook Poke was nearly a copy of Snapchat.
Big mistake Facebook did was it didn't use its huge installed base to market Poke and just depended on organic word of mouth. Hence, the people who knew Poke were only the people who followed tech news or read tech blogs while Snapchat targeted and marketed to teens.
Despite being a big brand Facebook's Poke lost it to market and Facebook had to shut down Poke. Sometimes even a well-established brand can make a mistake.
10. Not actively seeking or using customer feedback: Listen to your customers, before and after the product is made. Feedback will help you deliver a better product. Customer feedback provides you with valuable insights into what they think about your product and service.
Startup Example: Google wave didn't listen to the customers
Google wave was a live, shared space on the web where people can discuss and work using text, photos, and maps. Google Wave just lasted for 15 months.
One thing that Google ignored here, was to go for an MVP (Minimum Viable Product) first and then come up with the actual product, based on customer feedbacks.
Wave was filled with lots of features, based on what Google assumed people wanted. They didn't go out to people with MVP and get their feedbacks. Wave was a complex product and it was hard to explain Wave to someone who hasn't used it. Google had to close Wave.
It's always better to launch MVP and then go ahead with the final product based on customer feedback.
Other mistakes that app startups often do are
11. Selection of wrong technology, developers, designers etc.
12. No proper mentoring: If you will not help your employees learn and grow, your company too will not be growing in terms of sales, better productivity and profits.
13. Not ready for updates: Frequently updating your app makes it more reliable and flexible. if your app is not ready for updates, then it may soon vanish from the market. App market keeps on changing and as per the customer requirement, an app needs to make those changes.
14. No consistency: If the app is not consistent i.e. it is not performing well on all the devices or operating systems. The user will never use such mobile application.
15. Poor app designing: According to some stats, around 8% of mobile app fail or are rejected due to the poor design. Design the app in such a way that it is easy to use, attractive with high-resolution images and a very good user interface. Badly designed app is unpleasant to use.
The above mentioned things are not the 'only' mistakes made by startup as there are no fixed number of reasons due to which app startups don't perform that well.
It's just for you to understand why they were not able to survive. As the new ideas and app keep on evolving, so will be the mistakes or let's say something they will miss. But, that's the life, and moving on, keeping these things in mind, learn from others mistakes will increase your chances of success.
Looking ahead, Gartner predicts that by 2017, mobile apps will be downloaded more than 268 billion times, generating revenue of more than $77 billion, and wearable devices will drive 50% of total app interactions.
The figures mentioned above also remind us that all is not rosy, with continues economic growth and growth in app user base more challenges will come that could change everything. Here Guy Kawasaki, Alltop Co-founder and Entrepreneur has rightly said "Ideas are easy. Implementation is hard."
Author's Bio

Nitin Lahoti is the Co-Founder and Director at Mobisoft Infotech. He has 10+ years of experience in Design, Business Development and Startups. His expertise is in Product Ideation, UX/UI design, Startup consulting and mentoring. He prefers business readings and loves traveling. Follow him @nitinlahoti