Siri gets a makeover, Apple Music gets lyrics, iOS 10 lets you uninstall the apps you never use, major improvements to Photos, Music and so much more!
Apple's Worldwide Developers Conference this year kicked off with a revelation of incremental updates to OS's for the tech giant's core products – Mac, iPhone, Apple Watch and Apple TV and also a much more intelligent Siri and iMessages app and user-friendly laptops, with chief executive Tim Cook stating that the company's work "should lift humanity".
Apple aims at making changes to make their devices easier for users to operate – Siri will now be available on desktop and Apple Pay can easily work on Safari, for example. There are also an entire slew of redesigns which include brand new notifications and lockscreen interactions for iOS, Apple Watch gets a new command center; and a whole lot of changes to Apple News, Maps, Music and their other services.
Let's take a look at the most important announcements rolled out by Apple on June 13, 2016 during the WWDC keynote.
Watch the video for further details!
MacOS Sierra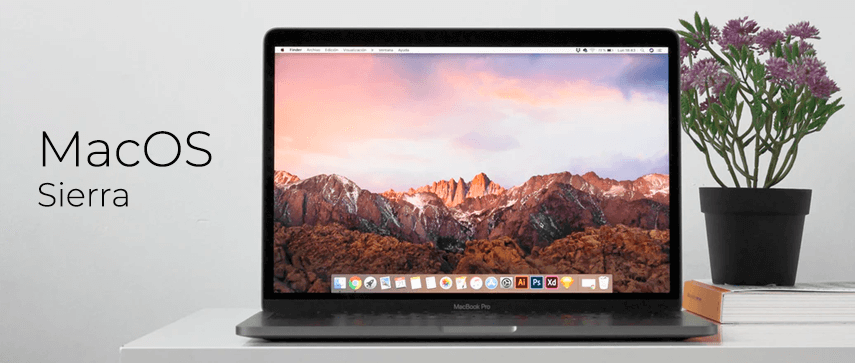 Move over OS X, the big granddaddy operating system of Apple now gets rebranded as macOS and its latest version gets a suffix name as Sierra, with a focus on continuity. So how is MacOS Sierra different from its past? It will be the very first desktop operating system released by Apple to fully incorporate Siri integration and provide tab support within every application.
Here's an example of the cool things you can do with OS X Sierra – if you're wearing an Apple Watch on your wrist, you can quickly unlock your Mac. You can copy text from your iPhone and paste it on your Macbook with a Universal Clipboard and there's an iCloud Drive that offloads all your old files to make space for your local documents.
The best takeaway? Support for Apple Pay transactions are not just on apps anymore but also on websites! Payments just got better at a whole new level.
Watch the video for further details!
iOS 10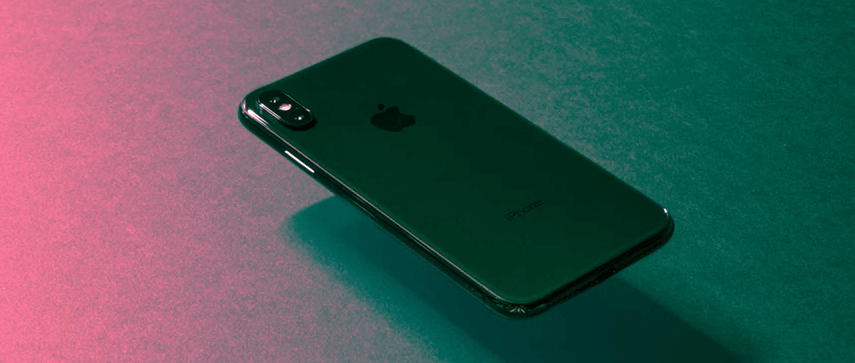 Lo and behold, the tenth next big mobile operating system update which is due in the fall will be available very soon for iPhone and iPad users. iOS 10 is loaded with some new features such as a redesigned control center and a better 3D Touch integration that gives you a snippet of an app on your device without having to open them. Nearly all the aspects of Apple's mobile software is getting an update.
Apple Maps promises to not confuse you anymore with a brand new and improved design which is going to make navigation much simpler and also give you alternative quicker routes to make you reach your desired locations right on time. Developers have lots to cheer about as it's opening up to them which means apps like Open Table and Uber can be used within Maps.
However, there's a little glitch as iOS 10 won't be supported in older devices such as iPad 2, iPad 3, iPad mini and iPhone 4S.
But the best highlights about Apple's latest OS include Siri's latest feature to work with third-party apps, interacting with apps through iMessages and tapping words on your screen to replace it with emojis and Photos can recognize people, places and things in your gallery with the help of Artificial Intelligence.
Watch the video for further details!
Siri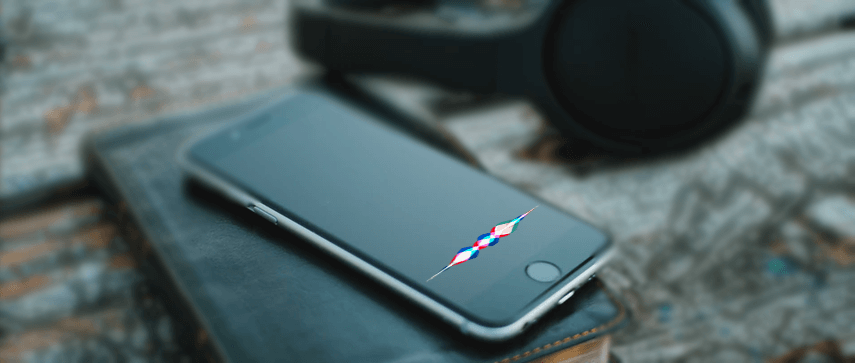 Apple's official friendly voice assistant is making big moves this year as it's finally arriving to macOS and follow orders like fetching files according to when you last opened them or according to their names, which draws in a similarity to Microsoft's cross-platform Cortana. Siri will also get integrated into various apps and services so you can now give her your commands on other apps like WeChat, Uber and more.
Watch the video for further details!
iMessages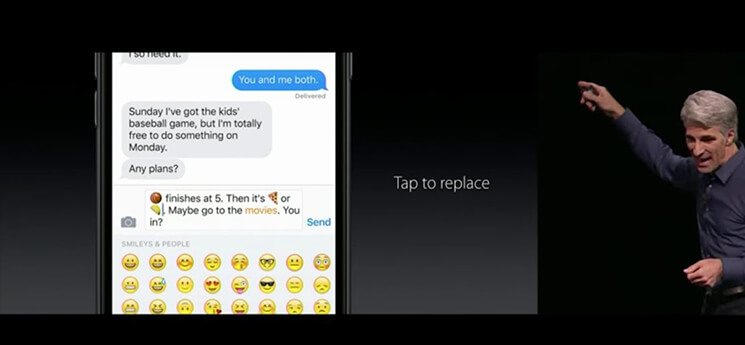 This was highly unexpected from WWDC, but there are a slew of exciting changes all set to be rolled out to iPhone's exclusive Messages app – iMessage. A faster keyboard with better word suggestions as well as emoji suggestions upon tapping a word is coming soon.
You can also use dynamic word bubbles to add that feel to your messages and make chatting with your pals better, as you can also handwrite your own words with your own fingers! If you're feeling secretive, hide messages and photos with invisible ink and your recipient can swipe to check the full message! (Harry Potter, much?)
Watch the video for further details!
Apple Music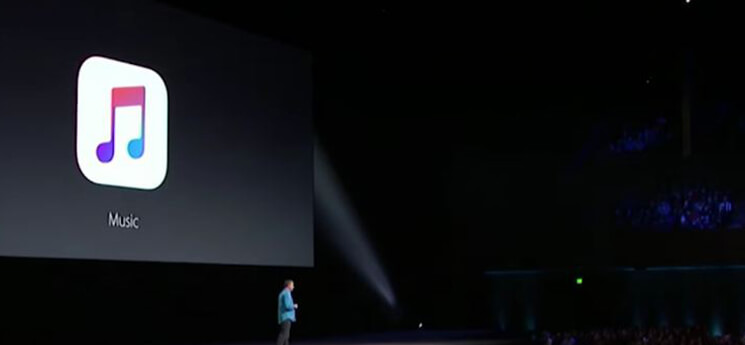 Right when it launched, Apple Music had its fair share of issues as many of the users found it tough to use and a whole lot of crashes wasn't appreciated. Apple fixes the same and has announced it will be revamping the Music app to make it much simpler and user-friendly with a better design.
Now when you tap on Apple Music, you will be headed straight to your music library first devoid of any clutter or complex navigation.
Watch the video for further details!
Apple Watch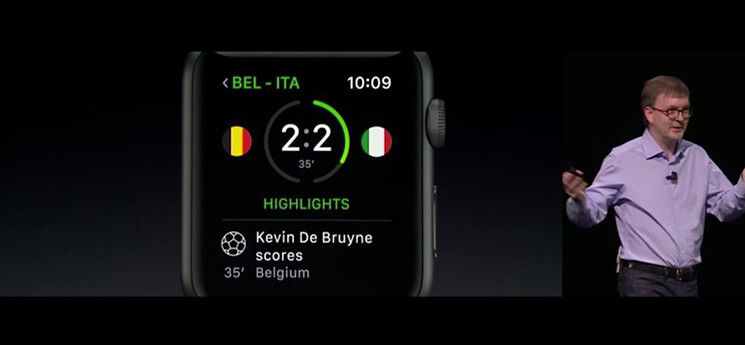 Apple's latest watchOS 3 update packs in several features to the Apple Watch that is loaded with fast computing and brand new features. Now from your wrist you can just draw alphabets for quick replies, brag your activity stats with people through the Activity app, follow some exercises, make popular Disney characters your watch face and so much more. And with speed being important, apps are going to launch real quick!
Watch the video for further details!
Apple TV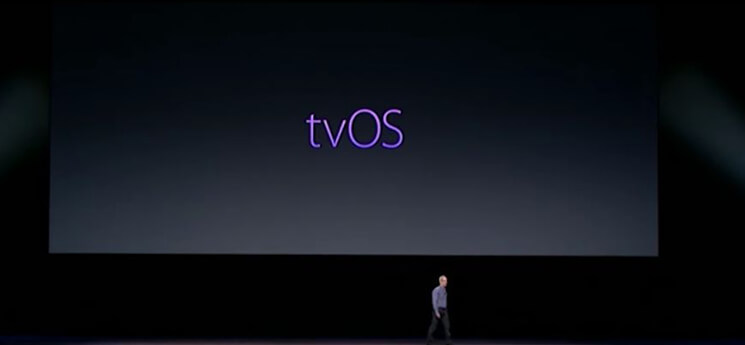 Apple TV users can now subscribe to and download new services such as FOX Sports and Sling TV and set up is no longer going to be a major headache – with a single sign-in, you can just activate all your different tvOS apps through a browser just once.
Along with these updates, tvOS 2 also comes with a better remote app for your iPhone and Siri integration, which allows you to search for YouTube videos with your voice commands!
Watch the video for further details!
Home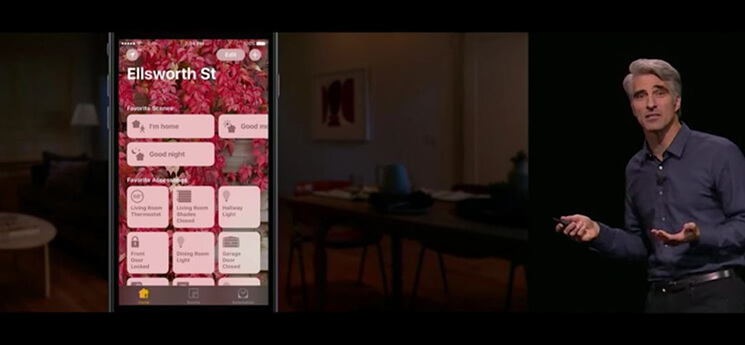 Apple's WWDC 2016 also had a cool announcement called Home, which is your own little hub for all your other Apple gadgets, right on your iPhone! There's no need to unlock your device and even open the app, as Home is there right on your control panel!
Watch the video for further details!
Swift Playground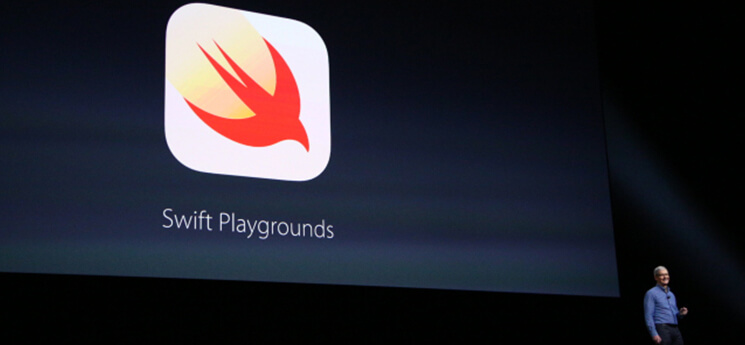 How can WWDC be complete without the mention of Swift? Apple asks you to say hello to Swift Playground, a brand new iPad app that helps kids learn how to code in Swift straight from the iPad itself which makes it a fun way for kids to learn how to code at a very young age. Chief Executive Tim Cook thinks it will help millions around the world to educate themselves in the arena of coding, but the main catch is you need to possess/ afford an iPad to start!
Swift Playground arrives with the developer preview today, and will arrive with the public beta when iOS 10 arrives and it will be totally free to download!
Watch the video for further details!
What Happens Next?
WWDC was packed with a mix of interesting updates no doubt, which did attract mixed reviews as some felt it seemed pretty minor and Apple is getting slightly repetitive with its updates. However, Apple aims at making things simpler.
With the Apple Watch which many people are still skeptical about, there are remarkable changes in speed and with an all-new command center it could become very appealing thus raking in higher users this year. However, what needs to be seen is how well these devices such as Apple Watch and Apple TV work outside the Apple ecosystem and also what would the impact be of opening up Apple Pay and Siri – would purchases and transactions get better or all the more complicated?
And of course, we are still awaiting Apple's next hyped product – the Apple Car!
Author's Bio: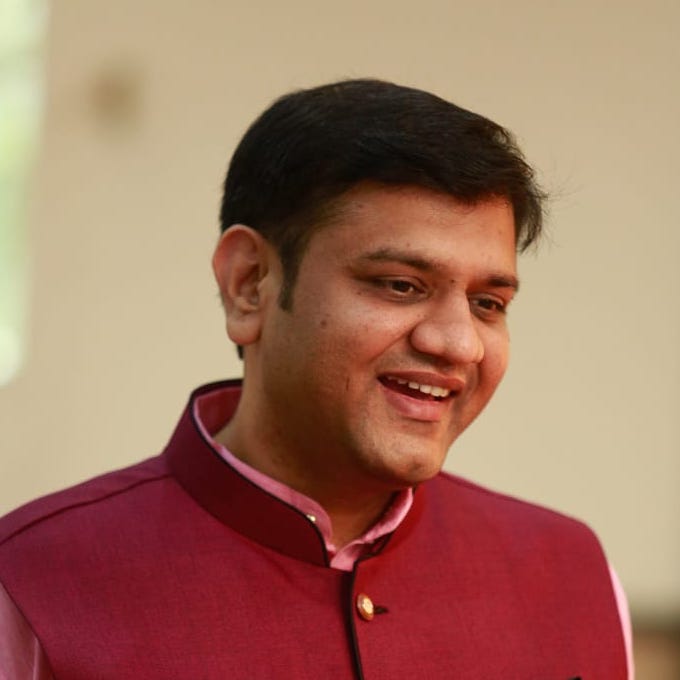 Pritam Barhate, with an experience of 14+ years in technology, heads Technology Innovation at Mobisoft Infotech. He has a rich experience in design and development. He has been a consultant for a variety of industries and startups. At Mobisoft Infotech, he primarily focuses on technology resources and develops the most advanced solutions.