In today's digital age, leveraging cloud technology has become the need of the hour. And as a business owner, you have to critically exploit this technology to gain the needed traction and accelerate your digital transformation journey. Many companies have already started storing, managing, and processing their data by using a cloud computing service.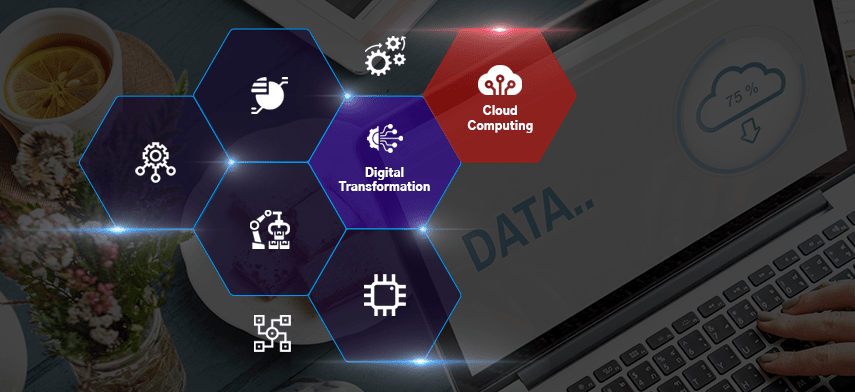 Independent research by Gartner says that more than 45% of spending on traditional IT solutions would shift to cloud computing by the year 2024. These stats truly define how cloud-first policy adoption shall influence a wider market and create numerous business opportunities in the coming times.
But what does cloud computing exactly mean? Let's take a look.
What is Cloud Computing?
An imperative that propagates on-demand delivery of required IT resources over the internet is known as cloud computing. It represents the complete infrastructure and systems that permit a computer to process information, build an environment, or complete production. With such a service in hand, computing power, data storage, and database management can surpass the limitations of an on-premise server.
There are various experienced players in the market including Google Cloud Platform, Amazon Web Services, and Azure that are offering different types of cloud-based services for business. Let's understand them in a better manner.
1
Software as a Service (SaaS)
With this type of cloud computing technology, you can access databases, networking, and computing resources by using your own servers instead of installing any software on your device. It's an on-demand software distribution model that helps companies to integrate SaaS apps with other software via APIs.
2
Infrastructure as a Service (IaaS)
This cloud service model offers complete control of infrastructure services, including storage solutions, remote servers, and networking. Also known as Hardware as a Service (HaaS), it enables multiple users to share the same physical infrastructure and dynamically scale the hardware configuration to match the changing requirements.
3
Platform as a Service (PaaS)
This kind of cloud computing effectively regulates an operating system, an execution environment for coding, and database management. It gives enough room to the developers to run, test, and deploy various web applications alongside providing support to manage back-end scalability.
4
Serverless Computing
This cloud computing service model helps in building and optimizing cloud-native apps in a simpler, cost-effective way. It's an on-demand execution model that eliminates the hassle of operating and managing common infrastructure tasks that include provisioning, scaling, patching, scheduling, etc.
Cloud Technology Deployment Methods
You can choose any of the above services as per your business requirements. Just make sure you have a clear understanding of the below-given three significant ways to deploy them.
1
Public Cloud
Here the cloud computing resources are owned and operated by third-party cloud service providers. This cloud deployment is mostly recommended for virtual office apps, web-enabled email, and solid testing & development environments.
2
Private Cloud
Here the cloud based technologies are exclusively used by one business or organization. These clouds prove beneficial to financial institutions, government bodies, or various mid-to-large size enterprises that stir intuitive operations.
3
Hybrid Cloud
Here the capabilities of a private cloud or an on-premises infrastructure are combined with the capabilities of a public cloud. Such kind of cloud deployment helps to address data-sensitive apps and satisfies regulatory and data sovereignty requirements.
Characteristics of Cloud Based Services
Now as you know the key ways to deploy cloud services, you can move forward to understanding the characteristics that accelerate this deployment. So without any further ado, let's check out the major characteristics of cloud computing.
1
Cost-effective
Cloud computing decreases the capital expenditure of purchasing hardware and software. You don't have to run an on-site data center which eliminates overhead costs related to utilization and maintenance of physical resources.
2
Agile
Cloud computing is designed to provide your company with a faster and flexible operational environment. No need to worry about capacity planning as you gain access to numerous online resources in just a few clicks.
3
Secure
Data security is one of the potential characteristics of cloud technology services. The data loss on one server can be easily restored from the other server as a copy version. This feature proves really beneficial when multiple users are working on a specific file in real-time.
4
On-demand
This is a significant on-demand feature that helps you to consistently monitor the assigned network storage, capabilities, and server uptime as per your business-critical requirements. You can also control the computing abilities of your daily operations with ease.
5
Scalable
One of the fundamental characteristics of a cloud computing service is its rapid scalability. For instance, if you have workloads that require a vast number of servers, then they can be run cost-effectively for a certain period of time.
6
Resilient
Cloud services have the power to recover from any kind of disturbance. A stable cloud is resilient enough to quickly restart and recover its network system, servers, and databases from various online damages.
7
Accessible
Cloud resources can be accessed from the remotest of locations across the globe with just a good internet connection and a smart device in place. This virtual capacity also makes data transfer much easier and credible.
8
Automated
Automation in cloud computing refers to installing, configuring, and managing cloud services automatically. You just need the right set of storage, virtual machines, and servers to get your cloud ecosystem up and running.

How Does Cloud Computing Work? What Makes it So Important?
The above characteristics clearly state that cloud computing can change the overall operational approach of your organization. However, you need to understand how cloud services exactly work to take complete advantage of these characteristics.
Ideally, cloud computing infrastructure can be divided into frontend and backend. The frontend enables you to access data stored in the cloud via the internet or software while the backend is responsible for storing information and data in a secured manner. It consists of databases, computers, and central servers that facilitate frictionless connectivity between the linked computers/ devices.
What makes this mechanism so important is its level of utility. To put it simply, aligning with a professional cloud solution provider can bring numerous benefits to the table that have the potential to take your business to the next level. Let's check out some of these benefits to understand the importance of cloud computing in detail.
1
Smart Mobility
Leveraging cloud services shall help your company access corporate data via smart devices. This helps your employees to stay up to date even during busy schedules, holidays, or while traveling. You can help your remote/ freelance staff to create a better work-life balance in the longer run.
2
Detailed Insight
Today, many cloud-enabled storage services provide integrated analytics to help you keep track of your data in real-time. With this data, you can create customized reports to meet your end goals. Profits made by the beverage company Sunny Delight are the perfect example of what cloud-based insights can do for your business.
3
Enhanced Collaboration
With cloud computing, your team members can view, share, and transfer important information and data single-handedly. It simplifies the process of company-wide collaboration. Some cloud services also offer collaborative social spaces to connect with every employee across your company.
4
Quality Delivery
The cloud enables your company with a digital transformation platform where all the useful information is stored in a sole format. This avoids any kind of data havoc and delivers quality without managing silos. Also, when each staff member gains access to the same data, it'll definitely ensure error-free delivery.
5
Sustainability
The right usage of cloud infrastructures helps to encourage environmental proactivity. You can successfully contribute to creating a sustainable workplace by using virtual services, avoiding excess paper wastage, boosting energy efficiency, and reducing employee transportation-related emissions.
6
Leading Edge
Implementing a cloud solution helps your company to gain a competitive edge over others and aligns you with the learning curve. 77% of businesses feel cloud technology separates them from the crowd, and 16% believe this advantage is significant, says the latest Verizon research.
How to Choose the Right Cloud Service Provider?
With all the above, you should have surely understood why a cloud computing service is essential to augment your digital capabilities. But choosing a service provider that rightly matches your business niche and requirements alongside offering end-to-end visibility across cloud service delivery is nothing less than a challenge.
So to simplify this process, here's a compilation of standards you need to evaluate to choose the best one.
1
Certifications & Standards
You need to thoroughly check for legit certifications before choosing a cloud service provider to cater to all the necessary requirements of cloud computing for business. Make sure the service provider is well aware of the industry best practices, compliance standards, and frameworks including HIPAA, GDPR, PCI, etc.
2
Technology Roadmap
Your chosen cloud architecture platform should be aligned with the proven technology strategies to meet your existing work requirements and achieve the best compatibility. You also need to check your workload and management preferences to opt for a comprehensive migration service with complete assessment and planning assistance.
3
Data Governance & Security
You must know the location of the data center provided by the cloud service provider and ensure that it's aligned with the legal or regulatory obligation. The service provider should have a mature information security and governance process to stir internal security audits, incident reports, or any issue report raised by the internal team.
4
Reliability and Performance
Keep track of Cloud Service Level Agreements (Cloud SLAs) published by various service providers. Always select the one with a proven track record to deal with planned or unplanned downtime. Evaluate its capabilities to handle real-time data and orchestration tools to attain end-to-end operational management.
5
Disaster Recovery
Understand the service provider's disaster recovery provisions and processes. If you need any help, you should get it quickly and easily. Analyze its ability to support data preservation including integration facility, scheduling, application transformation to cloud, data sources, and data backup & criticalness.
6
Pricing Model
You need to have a clear idea about the pricing structure before choosing a service provider. Some providers round-up per hour charges while others offer a pay-as-you-go model. You can also select a cloud service by paying an upfront cost or pay for instances per second by using the Google Cloud Platform (GCP).
Wrapping Up
You can successfully contribute to digital transformation by exploiting the latest technologies and a steadfast IT strategy. And migrating from traditional infrastructure to the advanced cloud computing service shall definitely bring you closer to satisfying these requirements. Just make sure you understand your business requirements and select the right service provider to make your system future-ready.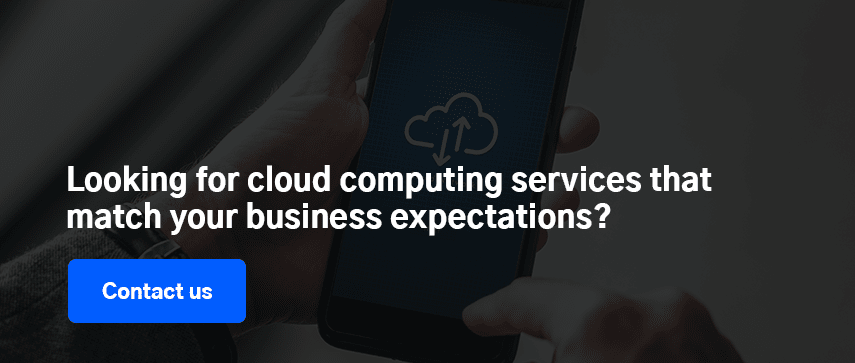 Author's Bio

Nitin Lahoti is the Co-Founder and Director at Mobisoft Infotech. He has 15 years of experience in Design, Business Development and Startups. His expertise is in Product Ideation, UX/UI design, Startup consulting and mentoring. He prefers business readings and loves traveling.