For nearly a decade, the Centers for Medicare and Medicaid Services has emphasized increasing patient experiences and reducing complaints and preventable harms. While hospitals and health systems, for example, have been making a concerted effort to enhance patient experience and satisfaction, Medicare Advantage programs have been lagging in digital solutions for MA plans. A new final rule released earlier this year by CMS is upping the ante for MA plans to step up their customer service game.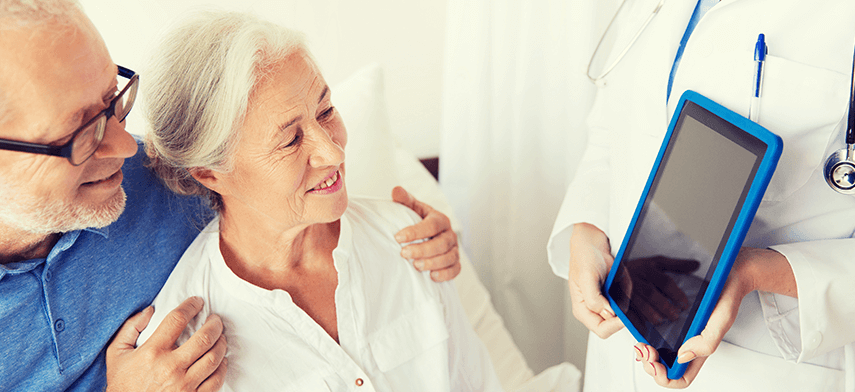 The new rule gives more weight – from 2 to 4 for its Star Ratings program – to patient experience/complaints measures and access to benefit coverage information. These are key performance indicators for which MA plans, on the whole, have not shined.
According to an annual study of MA plans by J.D. Power released in June 2020, only 15% of MA plans meet customer satisfaction benchmarks – those being for making sure members fully understand their out-of-pocket costs; providing member benefits education, that delivers useful and potent reminders for the preventive services.
"Medicare Advantage plans are responsible for creating immense opportunities by ensuring maximum satisfaction and engagement for the members, increasing trust, value-based care and loyalty through frequent and helpful information. Yet, few plans are still managing to get the formula for communication right—as it has in fact been amplified by the COVID-19 pandemic," said James Beem, managing director of global healthcare intelligence at J.D. Power, in a press release issued with the study.
How Can MA Plans Get It Right? By Going Digital
According to J.D. Power's study, 40% of MA plan members use digital technology to research health information and health plans and to engage with their insurer, mobilizing superior member experience. This means MA plans have a significant portion of their current membership already willing and waiting to engage.
But they have even more engagement opportunities waiting in the wings. Upcoming Medicare enrollees (ages 55 to 64) are more interested in using technology to support their healthcare needs than current enrollees, according to the Deloitte Center for Health Solutions' 2020 U.S. Health Care Consumer Survey.
Thirty-six percent of these upcoming Medicare enrollees said they are comfortable using HealthPlans digital transformation tools, such as at-home blood tests paired with an app, outside traditional healthcare settings.
They also are interested in using technology to enhance care: 35% said they'd be interested in getting medication reminders from voice assistants; 35% said they'd be interested in using sensors to monitor health conditions such as for heart or stroke risk, and 32% said they'd consider getting prescription medication delivered by drone. This group is also more likely (42%) to use digital solutions for MA plans to measure their fitness and maintain health goals.
For MA plans to capitalize on their current members' and their future members' willingness and readiness to engage with their insurer digitally, MA plans need to invest and implement digital solutions that deliver personal experiences, provide measurable data, and are fully integrated and seamless, says the Deloitte Center for Health Solutions, a healthcare consulting arm of multinational professional services firm, Deloitte.
The bar is not high for MA plans to quickly begin engaging with members through digital engagement through digital communications tools. Commonly available digital tools for communication can help remove barriers and funnel members to the information they need. These tools provide easy access to, for example, plan coverage details, finding an in-network provider, authorization services, and claims status.
These tools make the information available not just to the members themselves, but to their care teams as well. The care teams and care concierge for member support can quickly access medical and communication history, provider details, contact preferences, and benefits-related information. This optimizes and automates workflows, improves the first-call resolution for greater member trust, and improves health outcomes via SSBCI services.
But without investing in digital solutions, MA plans will find their business impacted significantly on multiple fronts.
Their digitally savvy members will use digital tools to research for MA plans that have made the investment and they will leave insurers who don't provide a better consumer experience and digital health services.
MA plans who don't adapt quickly will also find themselves with low CMS Star Ratings for orchestrated member journey, which will translate to lower reimbursement rates and a restricted annual period in which to add to their membership base. CMS allows 5 Star plans to accept new members on a rolling basis, but MA plans with lower scores are only allowed to enroll new members during the annual open enrollment period.

Success in upping their digital solutions game means MA plans need to partner with a healthcare software development innovator who will deliver a custom digital solution that provides a superior connected experience for members and is secure and flexible so MA plans can anticipate and implement what their members want before they do.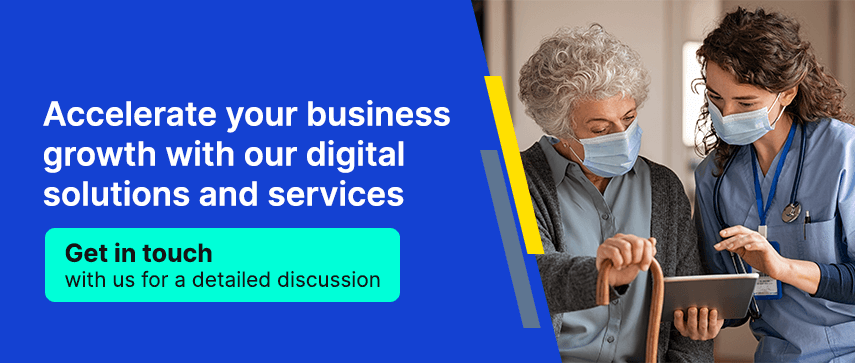 Author's Bio

Ayushi Patel is the Director of Strategy & Innovation at Mobisoft Infotech. She leads the strategic partnerships and initiatives in the healthcare division. Her experience includes healthcare administration, business development and sales, and customer success management.