What do you think is the major reason for vehicle crashes? Unfortunately, the carelessness or wrong judgment of the driver contributes to most of the road accidents. A study conducted by the National Highway Traffic Safety Administration (NHTSA) points out that 94% of car accidents in the United States occur due to human errors. It seems like we need to deploy driverless cars to save lives! Self-driving cars can eliminate road crashes to a great extent, as foreseen by experts.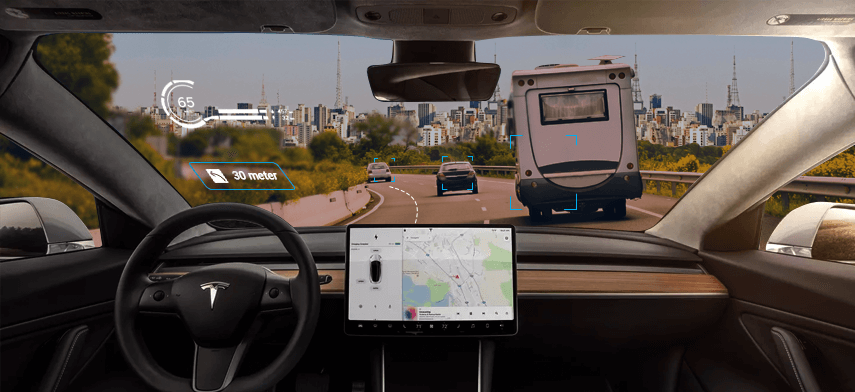 Driverless cars are not a futuristic dream anymore. By the time you read this blog, hundreds of autonomous cars have already completed a trial run on the roads. Major automakers are closely monitoring the developments in driverless car technology and getting ready to capitalize on this transformation.
As per a study conducted by the Allied Market Research, the global market for autonomous vehicles will be around $54.23 billion in 2019. The report further predicts that the global market for driverless cars will grow at a compound annual growth rate of 39.47% during the period 2019-2026 and will be worth $556.7 billion by the end of this period.
Autonomous cars are on their way to make our lives better, hopefully. But are our urban landscapes ready to adapt to the revolution in the auto sector? The transportation system will undergo a dramatic change in the coming decades. As we rapidly approach to the transformation, urban planners and authorities realize the necessity of a shift in the infrastructure of our cities. Read here all you need to know about autonomous cars and the impact it will bring on our urban landscapes.
What Are Autonomous Cars?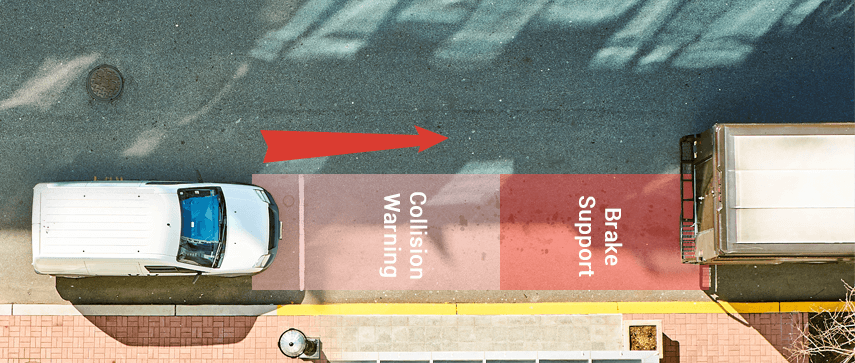 An autonomous car is a vehicle that drives on its own without any human input. It will sense the environment and navigate to the destination, avoid the obstacles that come on the way and find the parking space without any human intervention. It uses multiple technologies and sensors that include adaptive cruise control, anti-lock braking system, Geographical Positioning System for navigation, odometry, lasers, radars and more.
Autonomous cars work on Artificial Intelligence System. They collect data from an array of sensors. The algorithms will interpret and guide the vehicle where to drive, what speed is ideal and when to stop.
The history of driverless cars can be traced back to 1925 when Houdina Radio Control Company conducted the first public demonstration of a driverless car in 1925. Later, in 1939, the renowned industrialist, Norman Bel Geddes, proposed the idea of an autonomous highway system in which cars will run without human input.
In the course of time, major research organizations and automakers have taken huge strides towards creating a future in which the cars will do self-driving. Fast forwarded to the 21st century, the automakers believe that the time will soon arrive in which driverless cars will sweep away the automobile market.
Driverless Cars – Are They Beneficial?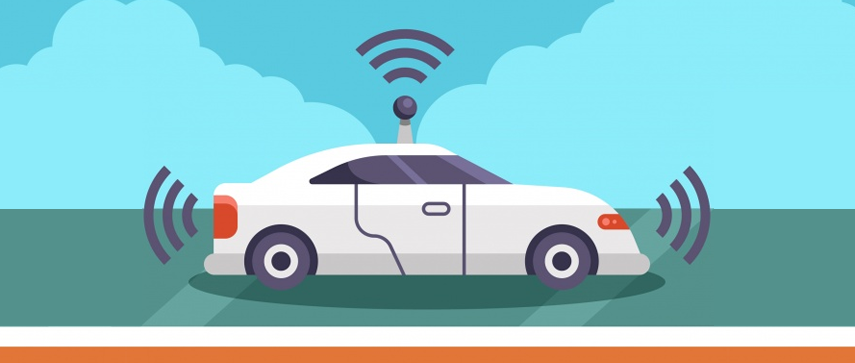 Driverless cars are all set to disrupt the automotive industry. There are a lot of social and environmental benefits associated with autonomous cars which are listed below.
Reduced Road Accidents – Driverless cars will dramatically reduce road crashes and make our roads safer and smarter. It is expected to save 30,000 lives a year and reduce traffic deaths by 90%. Autonomous cars will be a great step towards public-health achievement.
Low Emissions – When software drives the car, gas emissions can be reduced to the minimum.
Low Insurance Premium – Since driverless cars ensure a safer journey, the insurance premium will be largely reduced.
Comfortable Journey – Cars will be changed to leisure rooms with no driver seat. Commuters can use the time productively or for entertainment purposes without worries of distracting the driver. Commuters can sleep for overnight or long-distance journeys.
No Parking Worries – The car will find its own parking space after dropping you at the destination.
Reduced Commute Time – The authorities can coordinate city traffic more efficiently leading to reduced commute time
Safer Journey – The sensor technology can see farther ahead and can detect smaller obstacles. Hence, there will be less chance for collisions and commuters can ensure a smoother and safer journey.
Why We Need Driverless Cars?
Traffic congestion not only creates annoyance for the commuter but also proves to be a menace to the world's economy. A study says traffic congestion accounts for a loss of $33.7 billion a year for the New York City, and the situation is similar in most of the major cities.
Moreover, urbanization is growing at an exponential rate in the world. As stated in a report from the United Nation, 55 percent of the world's population lives in urban areas now and it is expected to increase to 68% by 2050. More people in the cities means there will be more vehicles on the roads. Apparently, traffic congestion is becoming a serious problem that needs to be tackled. And driverless cars can largely help fix this problem.
The Current State of Autonomous Cars Globally
Technological advancements are leading us to an age of driverless cars sooner than we anticipate. The testing of driverless cars is happening around the world in many countries like the United States, England, Greece, Sweden, and Singapore to name a few. There is heavy investment flowing towards building driverless car technology from all sides, including traditional automakers, mobile phone manufacturers, specialist startups, and silicon chip designers. World's leading automakers like BMW, Ford, Audi, Volvo, Toyota etc. have conducted numerous vehicles tests by now. By 2020, most of the major automakers will have cars with self-driving capacity on the roads.
Major conglomerates like Apple, Tesla, Alphabet, Samsung, Amazon, etc., are reported to have taken great strides towards the development and deployment of autonomous cars. Waymo, the sibling of Google, and Uber are among the leading names when it comes to driverless car technology. Auto experts believe there will be 10 million self-driving cars by the year 2020. Between 2020 and 2025, driverless cars are expected to get tremendous acceptance among the public.
Impact of Autonomous Cars on Our Cities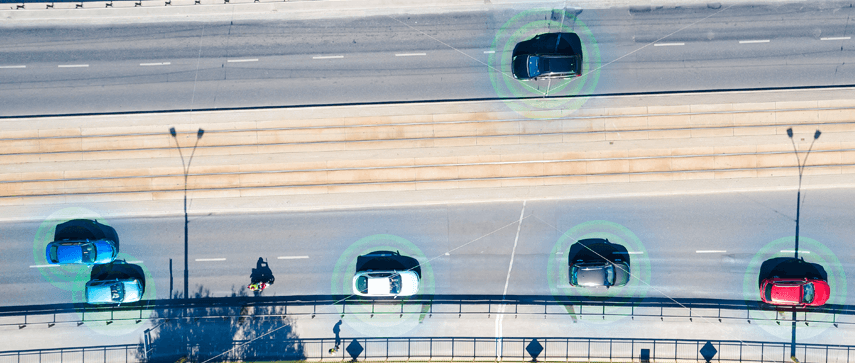 Driverless cars come as a catalyst for change in the city landscape. Unlike other technological advancements, driverless cars will largely impact the city infrastructure and the urban life. On a broader note, autonomous vehicles open up an opportunity to transform the cities for the better. Read here how the urban landscape and life will differ with the advent of autonomous cars.
More Space, Fewer Cars

Majority of commuters will be able to travel safely and efficiently in autonomous vehicles on the city streets by the next decade, as per predictions. Apparently, private ownership of cars in the US is expected to drop by 80% by 2030. When four out of five cars are removed, it will free up a lot of urban space. It will also benefit the environment and curb sound pollution.

As of now, a car sold in the United States sits idle more than 95% of the time. When there are fewer cars on the road, there will be more spaces in parking garages and street lanes. Moreover, the ride-sharing cabs may not need parking spaces throughout as they will keep moving to drop-in and drop-off passengers. New places, like 'parklets,' will be created to accommodate driverless cars which will largely differ from today's parking spaces. Hence, the cities will become less congested and more spacious.

The freed up spaces can be used efficiently for public amenities. They can be transformed into beautiful and environment-friendly public places. Also, this will open up space for wider sidewalks, more housing, landscapes, parks, etc. Urban planners expect to have more sidewalk cafes, pedestrian zones, parklets, etc in these spaces in the coming years. The cities will become more pedestrian-friendly, vibrant and happier places to live

Improves Mobility

Driverless cars will provide sustainable, affordable and convenient mobility options to people in cities and towns. This will ensure comfortable mobility for the elderly and the children and help them move more independently. Driverless cars make travel easier for people with physical handicaps, mental or visual conditions or injuries that make them incapable to drive.

Waymo is reportedly working on testing buttons with Braille to make driverless cars accessible for visually-impaired people.

If done with proper research and planning, the authorities can provide disabled people better independence in their lives with self-driving cars.

Change in Infrastructure

The city will undergo a notable shift in its infrastructure when self-driving cars supersede traditional automobiles. Buildings will have wider entrances with dedicated space for pick-up and drop-off of passengers. Even airports, railway stations, hospitals, and other institutions will reduce the parking space area and make pick-up and drop-off zones wider.

The parking space need not be in proximity to your destination because self-driving cars can find the parking space on their own. Furthermore, the demand for parking space will drop tremendously. There are millions of parking spaces in all cities, those could be used for other public amenities.

Autonomous cars will have a compact design and require comparatively lesser space than today's vehicles. They will move efficiently in closer proximity to each other. Hence, the capacity of travel lanes will increase. Pedestrians will have wider sidewalks and bikers can expect extended bike lanes.

Life Enriched

Self-driving cars will open up an opportunity to enrich people's lives as well. The urban centers will become more livable and vibrant with added space for recreation, amenities, and community gatherings. The commute time will become relaxing hours as the car will move safely without human input. Moreover, the vehicles are expected to have extra amenities like a coffee bar, a fold-out bed or work table.
Are Our Cities Ready for Driverless Cars?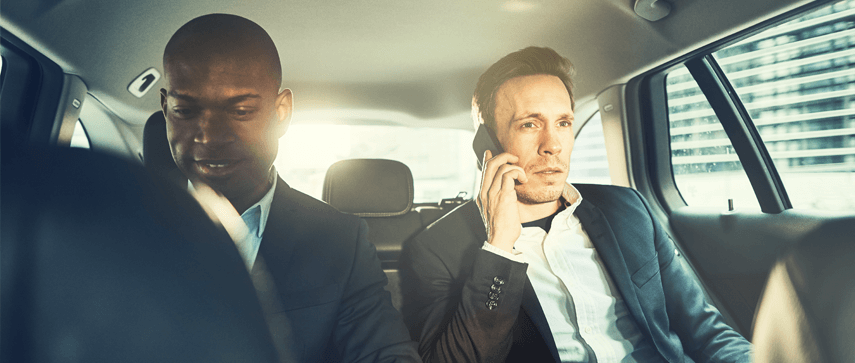 In the next 20-25 years, autonomous cars are expected to have a monopoly in our cities. And the cities need to be remodeled in such a way to welcome the change. From simple potholes in the roads to snowy roads in the winter, there are numerous concerns that need to be resolved before switching to autonomous vehicles.
As pointed out in an article in World Economic Forum, the preparation includes massive engineering projects that will introduce the latest generation of high-bandwidth mobile networks for fast and efficient sharing of data. Moreover, driverless cars are prone to hacker attacks hence the safety of the communication network should be seen as a priority. Policy and legal frameworks also form roadblocks for the deployment of autonomous vehicles.
As per the survey by KPMG, Netherlands tops in the Autonomous Vehicle Readiness Index with excellent road infrastructure, a highly supportive government, and its zeal towards electric vehicles. Singapore and the United States take the second and third position accordingly while India stands on the 20th position in the readiness index.
Future on Auto-mode
Autonomous cars are the future of transportation. It is a technology that's here to stay. There are numerous social and environmental benefits of making driverless vehicles a fundamental part of the urban mobility system. Although huge technical challenges and regulatory hurdles stand as roadblocks, autonomous cars will become widespread in the near future. It is the time for urban planners and policy makers to contemplate on transforming the city infrastructure.
Author's Bio

Nitin Lahoti is the Co-Founder and Director at Mobisoft Infotech. He has 15 years of experience in Design, Business Development and Startups. His expertise is in Product Ideation, UX/UI design, Startup consulting and mentoring. He prefers business readings and loves traveling.