Norway, the Netherlands, the UK, the US, China, and France are accelerating efforts in favor of the electrification of automobiles. China has passed a law that requires an automobile manufacturer to obtain a new energy vehicle score of at least 10% by 2019. Both the UK and the Netherlands have implemented tax incentives to promote a transition toward electric vehicles.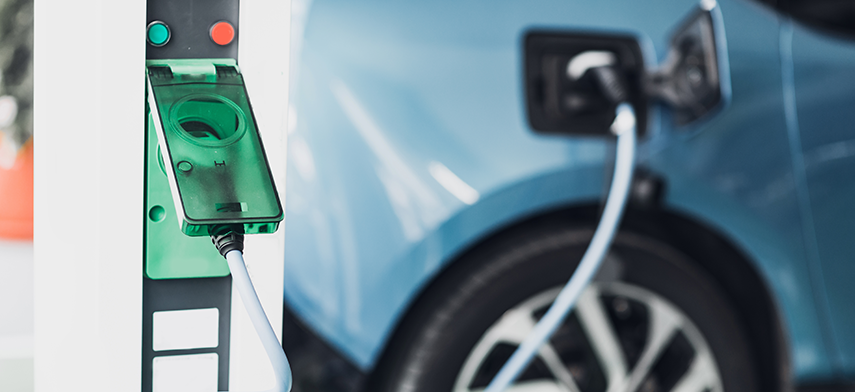 The Electric Vehicles Initiative, a multi-government policy forum dedicated to accelerating the introduction and adoption of electric vehicles worldwide, has its eyes set on the global deployment of at least 20 million passenger, plug-in hybrid, and fuel cell electric vehicles.

If a report by Infosys is anything to go by, electric vehicles will make up one-quarter of the global car market by 2025. The global market for electric vehicles will swell from 1.2 million in 2015 to 25 million in 2025. Tesla, with the Tesla Roadster—the first mass-produced, all-electric car to travel more than 320 kilometers on a single charge—and Tesla Model S—the first fully electric sedan—have been at the forefront of the electrification of automobiles. The other industry giants, however, have also to come out all guns blazing to be a part of the future that is not so distant. Ford will be investing $4.5 billion in EV technology, Mercedes will be investing $2 billion on electric vehicles, and General Motors will spare $449 million for future electric vehicles and related technology. While EVs have existed since the 19th century, such a strong current of interest and support in their favor has never been felt before.

One of the most keenly awaited developments of the 20th century, the regular and day-to-day use of EVs, is expected to bring paradigm changes in the way society interacts with automobiles and the automobile industry.

What Does it Mean for the Automotive Industry?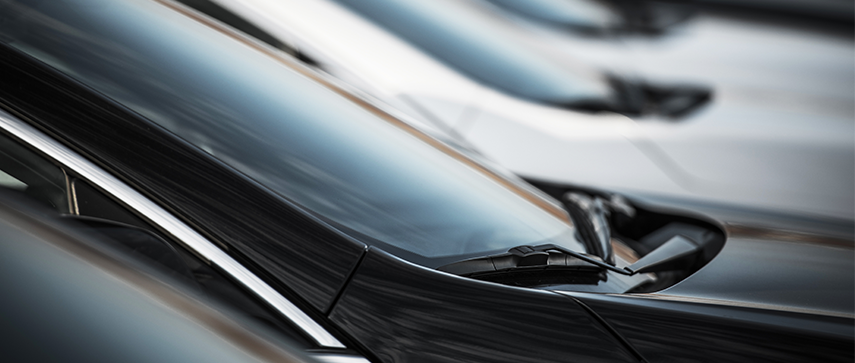 The surging interest in electric vehicles, hybrids (HEVs), plug-in hybrids (PHEVs), battery electric vehicles (BEVs), and fuel cell electric vehicles (FCEV) have caused a disruption in the automobile industry, which was previously centered on combustion engines.

Technological advancements throughout manufacturing and supply chains are solving the limitations faced by the first generation of EVs, including a better range for vehicles and long-lasting batteries as well as better battery components while forcing a shift of focus from mechanical to IT and electronics in automobiles.

Several institutional and regulatory reforms have been introduced to the automobile industry by governments to generate political support for a greener economy. These regulations will also protect pre-established players in the industry by offering them support for home-based innovation and preparing them to face competition from outside their country. Customers across the world are finally showing signs of support for EVs. Their fears and reservations regarding the lack of technological advancements in the field and the lack of regulatory laws are getting dissipated as the industry has delivered some promising products in the past year, with some spectacular designs in line for release in 2019.

This also means that customers are willing to let go of their support for traditional combustion engines; a significant portion of this change has been emotionally driven. Environmental awareness is also forcing customers to make more responsible choices and customers are looking towards the automobile industry for even better solutions. Key stakeholders are being forced to rethink their actions, find answers, and take some revolutionary decisions in order to stay relevant in the face of changing times. Significant decisions related to the production process, value chain, technology, and the role of specific sub-industries are to be made and implemented with caution.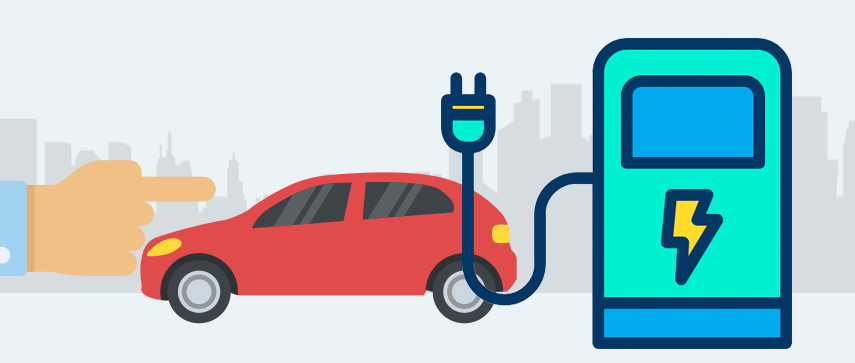 Could You Get Affected?
If you are an automaker, dealer, supplier, an end customer of automobiles, a government agency, a technological, mechanical, or IT professional, or you work in an industry, such as motor vehicles, trailers and semi-trailers, repair and installation of machinery and equipment, rubber and plastic products to make the electric vehicle lighter, basic metals to make the electric vehicle lighter and chemicals and chemical products, mostly regarding the battery production—
yes, you could get affected! The ways in which you might be affected are mentioned below.

Automakers
Electric divisions have always remained as background functions when it comes to automobiles. Bringing them to the forefront may not be a simple job for automakers. They will certainly face some resistance from powertrain heavyweights (The heavy machinery of automobiles) when trying to integrate them with electric divisions.

The implementation of advanced technology like Advanced Industrial Robotics (AIR) and the Internet of Things (IoT), is a huge challenge in itself. Partnerships and collaboration between IT firms, mobile phone companies, and electricity companies will become necessary in order to build charging infrastructures.
Apart from this, budgets will have to be allocated to R&D activities for electric car divisions. The production cost of batteries will need to be lowered further, and the range and lifespan of batteries will have to be increased with the help of technological advancements.
Dealers
An investment must be made in training and diversifying the skill sets of the existing workforce so that they become adept at selling electric versions of the traditional vehicles. As maintenance in the case of electric vehicles will mostly be electronic or IT-related, dealers without any IT skills may be at risk of job loss.

Suppliers
The suppliers will have to make timely decisions and constantly keep assessing the market to figure out the components or electric drivetrains that this emerging market might need. Producing safe, reliable, cheaper, and profitable components in the market that are expected to get crowded will soon be crucial. However, if suppliers are able to identify growth sectors and make timely investments, a whole new market with immense scope is waiting to be tapped.

End Customers
Although infrastructure still remains a challenge, the expected growth in the network of charging stations is expected to convince more customers to buy EVs. Customers are likely to benefit from innovative features of new EVs as well as government-provided incentives and subsidies for using them. The contemporary awareness of environmental sustainability might also nudge customers in favor of investing in an EV.

Government Regulations
Governments across the world are encouraging their citizens to make a shift towards EVs through creative measures such as tax incentives, the removal of toll tax on expressways, priority parking for EVs, and levying congestion taxes on combustion vehicles. Governments will further be required to keep launching programs to support R&D related to electric vehicles, financing their purchase, deploying charging infrastructures, and by coordinating actions to adapt education and training to stimulate the development and production of EVs. Moreover, the focus will be on becoming self-sufficient and reducing the dependence on other countries for oil or value chain inputs.

Disruption: Innovation and Advantages
EVs are being touted as the next big thing in the automotive industry for their ability to bring in progressive and sustainable changes in the sector. The vehicles will meet the shared goals of individuals, governments, and manufacturers as well as all other key stakeholders. Here are some of the key advantages that the disruption caused by EVs can bring into the sector:

Improved environmental sustainability
Lithium-ion batteries which are used in EVs have advantages such as durability, low weight, and high energy density that, contribute to increased energy efficiency as well as environmental sustainability.
Electric vehicles play an important role in reducing the carbon footprint, which is an aim shared by individuals and governments worldwide.

Increased use of advanced technology
As technology plays an important role in creating EVs, the migration to electric vehicles will create momentum to expand the use of technologies such as IoT and AIR.
Creating new job opportunities
New players will be introduced to bring in infrastructural changes. This will lead to new and innovative business models and the creation of employment, especially in the IT and electronics sector.

A reduced requirement of fuel
Governments can reduce their dependence on single fuel and the fuel-producing countries by producing in-house battery systems.
It will facilitate circular employment
The increase in the usage of EVs will help in creating a circular economy based on the principle of remanufacturing and reuse.
More scope for development
Electric vehicles will be able to evolve faster as technological developments in the battery are faster than those in gasoline-based engine technology, thereby predicting failures in advance by capturing more data from car logs.

Electric Vehicles that will Revolutionize the Market in 2019

With a record number of EVs making their debut, 2018 emerged as the big year for EVs and the future looks even brighter. Almost all the major players in the industry are already working on electric versions of their products in order to keep up with their competition and find relevance in the continuously evolving market. Here are the top 10 revolutionary models to keep an eye out for in 2019:

Porsche Taycan
The very first EV by Porsche, Porsche Taycan, will be a sports car which will be ultra-sleek with the electrified four-door. It will have 2 synchronous motors which will generate in excess of 600 hp and have a target range of 300 miles. This will enable the EV to reach 60 mph within 3.5 seconds.

Volvo Polestar 2
This sedan by Volvo will be completely electric. It will have a hp of 400 and the estimated mile range is 300.
Mercedes EQC
The EQC will be a very classy crossover SUV by Mercedes and is expected to have 2 electric motors that will generate 400 hp. This will enable it to run 0-60 mph within 5 seconds and have a range of 279 miles.
Tesla Model 3
Tesla is making many attempts to deliver a revolutionary EV and the Tesla Model 3 is one of its many upcoming electronic models that is supposed to release this year.

Hyundai Kona Electric
With a powertrain with a horsepower of 201 hp and estimated operating range of 258 miles, the Kona Electric is a fully electric version of Hyundai's small crossover SUV.

Kia Niro EV
The Kia Niro EV is a fully electric version of Kia's compact crossover SUV which is set to release in 2019. This EV is driven with the help of a 64- kilowatt-hour lithium-ion battery.

BMW i3
With a futuristic look and impeccable style, the BMW i3 makes for a perfect city EV.

Audi E-Tron
The Audi E-Tron is a luxury crossover SUV which is completely electric and has is similar in size to Audi Q7. It has a 95-kilowatt-hour battery which is expected to deliver a 250 miles range.
Final Verdict: Are EVs the Future?
In the world of ever-involving technology and serious environmental concerns, there's no doubt that electric vehicles are the future. With billions of dollars being pumped in its veins, the EV section of the automotive industry is expected to flourish in the next 5–10 years. There are definite challenges that stare us right in the face, including concerns over efficient development, the use of battery technologies, and efficient shifting from building mechanical competencies to IT and electronics skills.

We need to make sufficient provisions for accommodating new players in the industry and manufacturers. Dealers and suppliers need to make some critical process changes and resolve their internal conflicts to remain relevant and profitable; EV-friendly technologies, on the other hand, such as Advanced Industrial Robotics (AIR), Industrial Internet of Things (IoT), trends like self-driving technology, and car-sharing need to be further promoted for long-term success.

However, a shift towards EVs would be for the greater good of the world as well as for individual countries. With the timely upgradation of skills and investment in the right technologies, manufacturers, dealers, and suppliers will all benefit from the creation of millions of skilled jobs that will also stay technologically relevant. Furthermore, government aid for EVs as well as increased customer interest and support will give a much-needed push to these key stakeholders to innovate and come up with sustainable automobile solutions.

Governments will achieve their goals of cleaner air in cities and lesser pollution along with reducing world dependency on diminishing fossils whereas customers will benefit from technologically advanced automobiles that will be smarter, less-accident prone, require lesser maintenance and incur lower operational expenses. The overall driving experience will also improve by leaps and bounds for customers.

By working towards solving the pollution crisis, EVs will help in reducing the toxicity levels in the air, thereby reducing the cases of pollution-related diseases like asthma and lung cancer. EVs, therefore, will not only disrupt the automotive industry; they will also prove vital in giving our future generations a cleaner, greener, and more sustainable planet.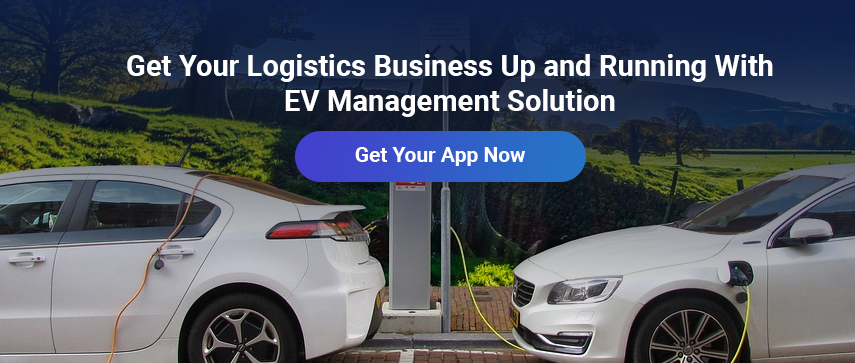 Author's Bio

Nitin Lahoti is the Co-Founder and Director at Mobisoft Infotech. He has 15 years of experience in Design, Business Development and Startups. His expertise is in Product Ideation, UX/UI design, Startup consulting and mentoring. He prefers business readings and loves traveling.