Can I always get a taxi within 3 minutes? Is it safe to take a public transport at late hours? These are some of the questions that everyone wants to ask and wishes a "yes" for them. But isn't it an unrealistic desire? The answer is, no, not anymore.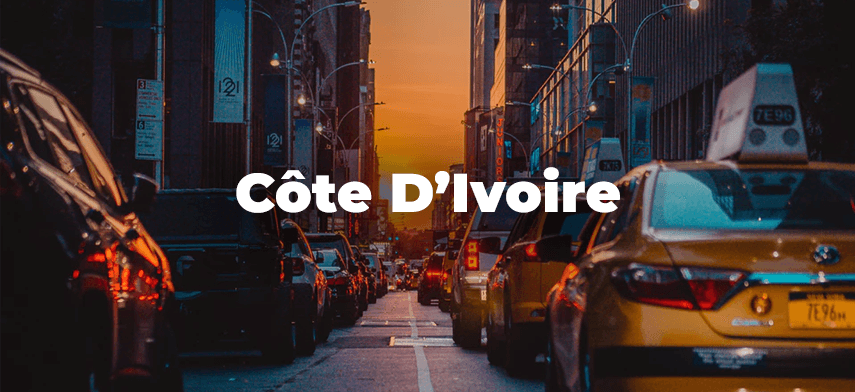 Parfait Ouattara, the Ivorian entrepreneur, set up the transport business model, TaxiJet, which guarantees the availability of taxis within 3 minutes. This model is based on ICTs, Information and Communication Technologies. It has revolutionized the taxi booking sector in Côte D'Ivoire.
Microsoft selected this young entrepreneur to participate in their BIZSPARK program in which they provide support to the innovative start-ups.
Parfait Ouattara has become the new face of innovative entrepreneurs. Let's know this rising start-up idea and the person behind it in detail.
A Word On His Journey
Parfait Ouattara, MD of TaxiJet at Côte D'Ivoire, studied at the Félix Houphouët-Boigny University in Cocody. There, he obtained a DESS in Computer Science and Mathematics from the Maths-Info UFR. Then, he used to develop the information systems for local as well as international companies. American firm PWC, the world's leading Advisory and Audit firm recruited Parfait Ouattara and he worked there for almost three and a half year. Eventually, he returned to his passion to improve the existing economy. It was the point where the journey of Taxijet actually began.
How Did He Get The Idea Of Creating Taxijet?
The idea of Taxijet creation is a part of the need which Parfait Ouattara identified in the existing transport sector. In the year 2011, he observed that people find it difficult to travel at late hours. They are also not comfortable being in the taxi. Moreover, waiting for a taxi in remote areas is also not safe as well as convenient for them.
Parfait Ouattara decided to find a solution for improving this, a solution which must be based on technologies. The first thing that needs to take care of, is the safety. Safety regarding the identity of driver and identity of a customer. This is a system which makes both parties, passenger as well as drivers comfortable. It was necessary because no one knows whom they are dealing with during their journey.
This also put the approach of "truth of prices", stable and convenient to all. The team of Taxijet has made some efforts of allowing prices which would not depend on the customer's residence, whether they are local or foreign.
Depending on the fluidity of traffic and the pickup location of customers, prices were changing. Taxijet tried to improve that segment. They also worked on making taxi drivers more professional and meet them with market demand. Parfait Ouattara stated that this was the point where he got the idea of Taxijet: improving the existing economy with the help of technology.
In an interview taken by Hervé Gobou from Infodusud, when Parfait Ouattara was asked whether he was precursors or he found competition in this technology-based transportation market, he said, of course, we were the precursors of something that never existed.
He said that while working on this idea, he and his team often wondered if people like this idea and adopt this way of traveling based on ICTS, and they were pleasantly surprised by people's reactions. They were accepting this option and downloading their app.
One of the main reasons for this acceptance was the security. Users were assured that they get to know the identity of drivers, who in turn identify their customers. Basically, it was seen that the market adopted that model.
With the reference of Taxijet position in Abidjan's economy, Parfait Ouattara said, Taxijet is still at the Start-up level and they are working continuously to improve it. As a start-up organization, they have identified the transport problem and trying to solve it with the help of technologies and clearly-defined model. He considers Taxijet as a key asset in the urban transport.
A Word On The Taxijet Car Park?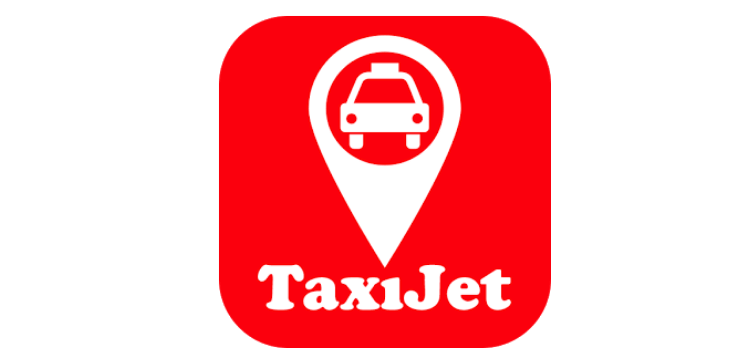 The taxijet team is trying to make vehicles available to users within 3-minutes. In less than three minutes, they would get a vehicle in any part of the Abidjan district, and soon outside of Abidjan too. They are also trying to let people travel in comfort. By traveling in comfort means the vehicle drivers are being adhered to the Highway code as well as the vehicle is air-conditioned, maintained, and monitored. This system is secured because the customer and driver wear the belt and the route of that vehicle in which they are in, is marked. Thus, it retransmitted in real time.
In the case of an accident, or any other situation, all the information regarding vehicle, driver, customer, and location gets transmitted immediately. On the other hand, in every vehicle, there exist the panic buttons which allow the customer and driver to trace the information in case of accident or other situations.
According to Parfait Ouattara, Taxijet has made efforts to make sure that the maximum number of Ivorians who use this platform will be able to travel in safe as well as comfort way. Taxijet has covered almost 10% of total traffic.
Advantages Of The Connected Vehicle Over An Ordinary Vehicle
The vehicle is connected with the immediate surroundings, that knows when it needs to stop in case of fire and other possible incidents. These vehicles are equipped with the embedded system which helps to avoid accidents as much as possible. This has some other significant advantages too such as, these vehicles are safe, maintained, and monitored. Connected vehicles are surely one of the most important technological innovations in the transport sector.
Prospects For TAXIJET
With reference to the prospects of Taxijet, Parfait Ouattara said, "We are able to meet the transport demand in Abidjan and its surrounding cities especially by making vehicles available within the three-minutes range for those people who wish to travel. We have professional and trained taxi drivers."
Lastly, Parfait Ouattara believes that the Taxijet project is the key player which is going to enable the transport operators in Côte D'Ivoire to be emerging and professional.
This project will let Côte D'Ivoire recover its yesteryear's image. He believed that this achievement is one of their most important prospects.
The Taxijet team also contributes to the integration of those young people who are in search of the jobs. For this, they have created an academy, "TAXIJET ACADEMY" which will train the students about the skills of the driver, which is considered as a noble occupation. This step will significantly reduce the unemployment in their country.
Parfait Ouattara stated that they invite young people who are looking for the job in this sector. Surely they want to increase their activities but also train their students and offer them jobs. They provide the opportunity to everyone who is interested in this occupation.
Lastly, A word to the Ivorian Youth by Parfait Ouattara
We always ask young people to remain positive in their work. The country, the state will not do everything. It is the responsibility of young people to set up their organization and contribute towards reduction of the problems. At present, there are a lot of problems in Africa, but we can have as many start-up solutions as there are problems. All we need to do is to identify the problems, put the integrated systems, and get to work.