Healthcare startups around the world are ushering a new horizon to improve the delivery of care. Explore the opportunities and challenges of being a startup in healthcare in COVID-19 in today's post. Learn how to solve challenges and succeed.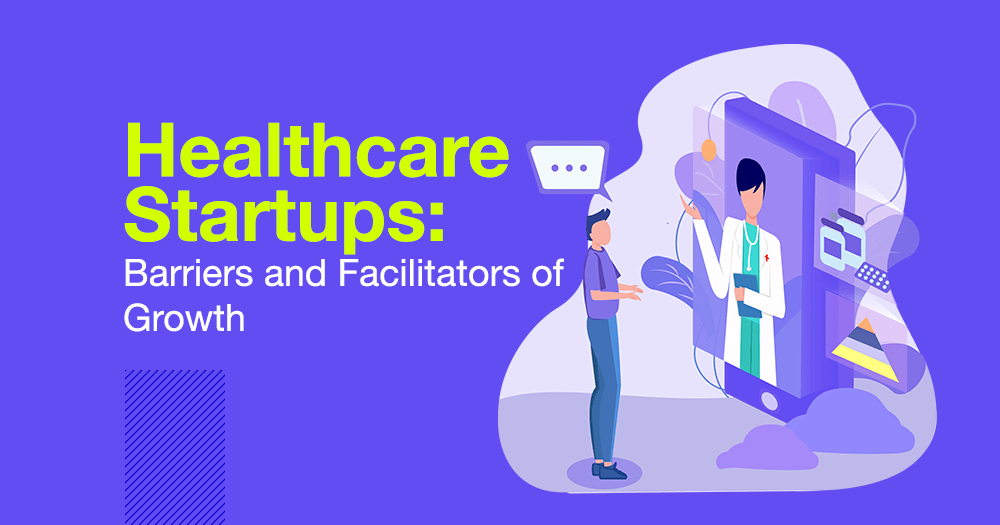 Healthcare is an ever-evolving industry that transforms without a stop. The advancement of technology, patient preferences, compliance, and other factors are always acting on healthcare to bring about changes. However, young healthcare startups don't view this volatility as a challenge. Instead, they tackle the challenges to provide new and improved services to make patients' lives better. This is apparent in the increasing number of startups that have established their roots all across the world.
Even in the midst of the ongoing pandemic, healthcare startups have been able to stay afloat. They are also able to raise more than $20 billion in funds since the beginning of 2020. According to CBInsights, the funding involved 600 deals and over 900 investors across 18 countries.
Interestingly, the majority of these startups are in the US (77%).

China follows America in ranking but makes up only 4% of the global share. But that doesn't mean the startups in countries like China or India are very far behind. The angel investments in health care startups in India

grew 3-times

in the second quarter of 2020.

Even in 2019, 53% of angel investments went to the healthcare startup ecosystem.
Healthcare Startups and Their Innovative Offerings
Needless to say, the healthcare startups all around the world are adding immense value to the healthcare sector. Let us have a look at their offerings:
They are making healthcare more accessible through mobile apps, wearable devices, and healthcare solutions like HIPAA compliant telemedicine platforms.

Along with that, healthcare startups are also exploring niche markets, like

Folx Health

serving only to the LGBTQ community.

Healthcare startups are also making patients' lives easier by giving them control of their health. We now have several apps that help patients to screen themselves and make a basic diagnosis. Some healthcare startups have launched apps that help patients with mental illness to monitor their mood and behaviors. The services provided by the startups are quite diverse and spans across the various branches of healthcare, medicine, and therapy.

The innovative and top healthcare startups are also making healthcare more affordable. For example, a decent specialist in India, like a dermatologist, can charge up to 1,000 rupees for a visit. However, on healthcare apps like Practo, you get unlimited consultations with specialists across all disciplines just for 400 rupees per month. Naturally, this brings big relief to patients as healthcare costs are quite unmanageable in most parts of the world.
Healthcare startups have a range of opportunities they can exploit to turn a profit. We are going to explore some relevant ones in the backdrop of COVID-19.
Opportunities for Healthcare Startups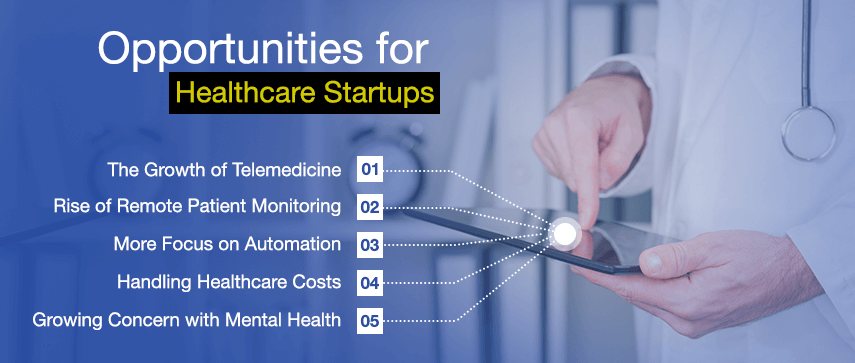 1
The Growth of Telemedicine
Coronavirus has brought with itself a written rule to maintain physical distance. The majority of the global workforce is still working from home, with companies like Facebook making remote working permanent. The need to maintain social distancing has led to the massive growth in telemedicine platforms. In fact, 31% of healthcare startups in 2020 are in telemedicine, says CBInsights.
The growth in this sector is driven by the advance and affordability of healthcare information technology. Additionally, the decreasing price of smartphones and data packs have also contributed to the trend. You can now consult a doctor from your home using just your mobile.
2
Rise of Remote Patient Monitoring
The next big thing in healthcare startups after telemedicine is remote monitoring and diagnostics. This sector includes startups that focus on patient examination at home and help maintain physical distancing.
Several startups with a varied range of apps are also in the market for screening different diseases and conditions. Researchers from The University of Cambridge even developed a mobile app that turns your smartphone into a diagnostic device. You will be able to monitor your kidney health, diabetes, and urinary tract infections without any lab or specialized testing equipment.
3
More Focus on Automation
COVID-19 has increased the pressure on the healthcare infrastructure by many times. Hospitals and clinics are crowded with patients with fewer employees to handle the operations. As a result, the healthcare sector is witnessing a strong push towards automation of repetitive and manual administration-related tasks.
While this is not a new trend, coronavirus has surely made many more providers choose automation. Top healthcare startups have already noticed this and are coming out with fitting automation solutions and tools to manage healthcare operations and improve health outcomes. Examples include automated appointment scheduling apps, pharmacy management tools, and prescription management systems, etc.
4
Handling Healthcare Costs
Healthcare costs are skyrocketing everywhere in the world, especially in the US. This affects all stakeholders in the industry, including patients, healthcare service providers, and employers. Thankfully, a host of promising healthcare startups have come up to help you optimize your healthcare costs. For example, a few solutions by startups are available in the market, that allows providers to improve revenue cycle management to save costs and improve efficiency. On the other hand, startups like Trusty Care are helping patients make the most of government funds. The app factors in individual health conditions and uses AI to enable patients to maximize governmental financial benefits.
5
Growing Concern with Mental Health
Mental health is a big problem in different parts of the world. More and more young people are falling prey to disorders like depression and anxiety. Moreover, the extended period of lockdowns due to COVID-19 has added to increased mental health issues.
What's more alarming is most people with mental illness don't seek professional assistance. That makes matters really worse! Healthcare startups were quick to fill in the gap and introduce personalized services for the mentally ill, like-
Chat or video consultations

mHealth apps

Addiction management apps

Personal mental health monitoring
Advantages: Healthcare Startups Redefining Patient Outcomes
The efforts of the healthcare startups have brought numerous excellent changes in the industry, let us discuss that.
i
Healthcare for Everyone
The growth of telemedicine apps and solutions is making healthcare accessible to everyone around the world. More than 3.5 billion people across the world use a smartphone, reaching areas which doctors may not. This makes it possible to provide healthcare in remote areas efficiently. Along with that, a diverse range of people can now get better healthcare services due to healthcare startups and their innovative healthcare solutions. We already gave you the example of Folx Health. You will find several other apps that cater to specific communities or groups of people.
ii
Fast and Improved Services
Automation and better management of patients automatically pace up the services. Patients don't have to wait for hours for a chance to get diagnosed. Automation platforms also make healthcare providers' jobs easy by streamlining workflow and eliminating inefficiencies.
Hospitals and clinics can even expect a boost in productivity!
iii
Save Costs and Efforts
Healthcare providers and patients can now optimize costs thanks to a group of promising startups. From reducing operational costs to maximizing reimbursements, everything is possible thanks to the efforts of the startups. Additionally, automation can reduce the workload of the frontline staff and nurses. We even have apps that can automatically fill in insurance forms by sourcing the relevant data.
iv
Better Clinical Outcomes
Startups have developed technologies that aid doctors and caregivers in making accurate diagnoses. Providers can also manage patients better and offer the right treatment. On top of that, we have apps to monitor patient health remotely. Naturally, such perks translate to better healthcare and improve clinical outcomes. Patients are also able to take far better care of themselves using at-home resources and monitoring tools. These improvements automatically reduce readmissions and ease the pressure on the healthcare infrastructure to a large extent.

Hidden Challenges in Healthcare
Even though healthcare is a promising sector, a few factors can create challenges for startups. Some most significant ones include the following:
Compliance and Regulation

Healthcare is ridden with regulations and laws that stakeholders must follow. Apart from the delivery of care, regulations extend to aspects like data privacy and security of patient records. Some countries like the USA have even created acts like HIPAA to protect patient health information.

Any startup navigating healthcare must comply with the applicable regulations of the country. This is not a challenging task these days with the availability of digital solutions that ensure compliance. Additionally, startups must incorporate strong security protocols like encryption to secure health records and patient data.

Huge Competition

You saw how healthcare startups have mushroomed all over the world in recent years. Naturally, more businesses mean more hands competing to grab a market share. As a result, healthcare is a highly competitive market and can put small players in a fix. Startups are going innovative to win a competitive edge. They are coming out with unique services to address specific pain points of the stakeholders in healthcare. We can assuredly say that the problems of the industry are not running out, and startups will always have something to cash on.

Lack of Trust

Not all people are ready to put their trust in remote or digital healthcare services. This trend is more common in developing countries with low literacy rates. People don't prefer mHealth or telemedicine services as they can't speak with the doctor face-to-face. Additionally, patients may be apprehensive of handing over their personal medical records. Startups have found a way to make people more open to their services. They are pairing up with governments or leading healthcare names to build trust and reputation. For instance, the Indian healthcare startup Qure secured an FDA clearance for its medical imaging product. Naturally, the approval from the American government did wonders to boost the company's credibility.

Fear of Out-of-Pocket Expenses

Universal healthcare is still a dream in most countries. Patients still need to pay from their pockets for fees and medical expenses. In countries like the USA, that can be a major concern where an average CT scan costs $3,275. Startups should always be transparent on costs and layout everything clearly to their customers. Moreover, they can work with insurance providers to help patients cover their costs. Also, patients should be provided with a clear breakdown of costs and where their money is going.

Reluctance to Change

Implementing healthcare technology needs a shift in the mindset of care providers and patients. Most doctors in a few under-developed or developing countries are still a stranger to technology beyond their clinics. Using apps and digital solutions for them can be quite challenging. Startups should provide resources and training to enable stakeholders to foster change. Any digital transformation takes time, and healthcare is surely a very complex field. So, continued efforts are a must to bring a change in the mindset of care providers and businesses.
The Way Ahead – Future of Healthcare Startups
One might think the challenges in healthcare will put a stop to the growth of the startups. However, nothing can be more removed from reality! The opportunities available in healthcare outweigh the challenges any day. In fact, the world is more than ready to accept healthcare technology and mHealth services. This is not a new development, as back in 2017, 54% of patients preferred an e-consultation over in-person visits. The situation is even more promising today. According to PwC, 50% of consumers in all markets expect new-age health services to,
Improve the quality of healthcare

Bring down costs

Increase convenience

Enhance healthcare experience
India is more open to supporting healthcare startups, with 60% consumers backing mHealth services. People have strong trust in these startups and rely on them to stay healthy. The acceptance of people is surely a strong motivation for healthcare startups. However, that's not the only impetus they are receiving. Even the government is also coming forward to help the citizens adopt mHealth and telemedicine. In India, the government has set up the National Telemedicine Portal for the delivery of e-healthcare. In addition, the government is also taking steps to make telemedicine available in rural areas.
In short, the favorable conditions are encouraging healthcare startups to launch innovative and unique solutions and services. Chatbots driven by AI can now make diagnoses as accurate as a physician without any human involvement. Such improvements speed up the delivery of care and help experts work efficiently. Additionally, such services can come handy in emergencies when no medical expert is present for diagnosis.
The future is bright for healthcare startups, as technology in healthcare has reached a new level. Do you know robots can now perform surgery just like a surgeon? While the idea may seem preposterous, some startups are working to improve the technology. A robot will be able to replace the years of training a doctor requires to do a successful surgery. Surely, that can open the door to endless possibilities we can only imagine about!
Of course, such technology will need a massive change in ethical frameworks and healthcare laws. But we are slowly progressing towards a world where a patient won't die from the lack of medical care.
Moreover, we can make healthcare accessible even to the remotest regions of the world. Along with that, the startups can also bring down medical costs and help even the poorest get world-class treatments. As long as there are people, they will get sick and need medical attention. Startups should navigate the healthcare ecosystem carefully to convert challenges into opportunities.
Final Thoughts
Healthcare startups should be able to experience strong growth, even in times of global crisis like COVID-19. Acceptance by the public and government assistance will make the path easier for businesses in healthcare. Any startup that prioritizes patients' health is surely going to come out as a champion.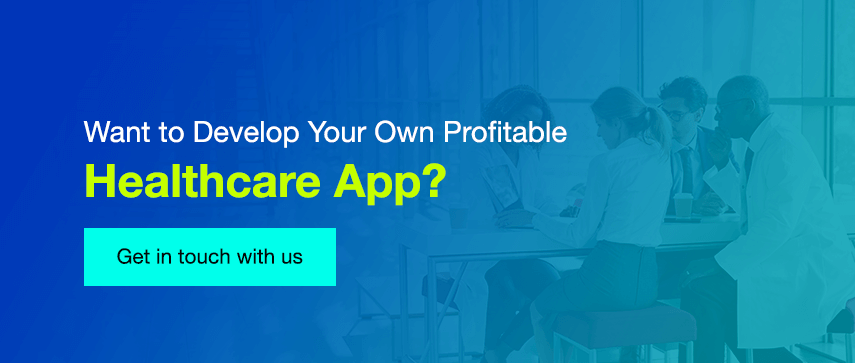 Author's Bio

Shailendra Sinhasane (Shail) is the co-founder and CEO of Mobisoft Infotech. He has been focused on cloud solutions, mobile strategy, cross-platform development, IoT innovations and advising healthcare startups in building scalable products.