After more than a year of rumors and leaks, Apple made some major announcements from the 10th anniversary iPhone series to the Apple TV and a new Watch device with LTE. The launch event took place at newly inaugurated Steve Jobs Theater at Apple Park in California.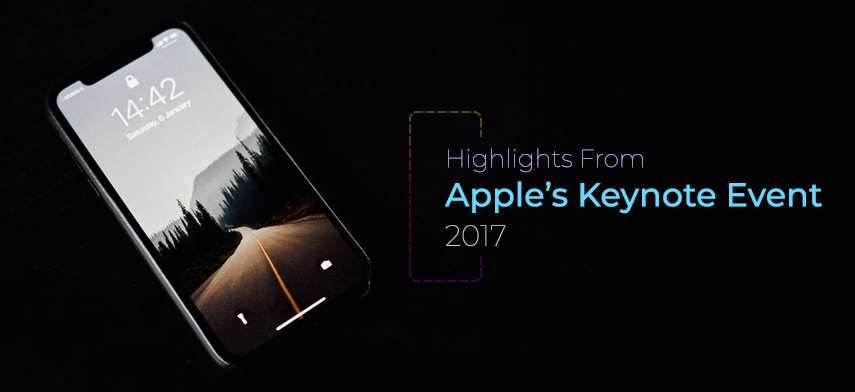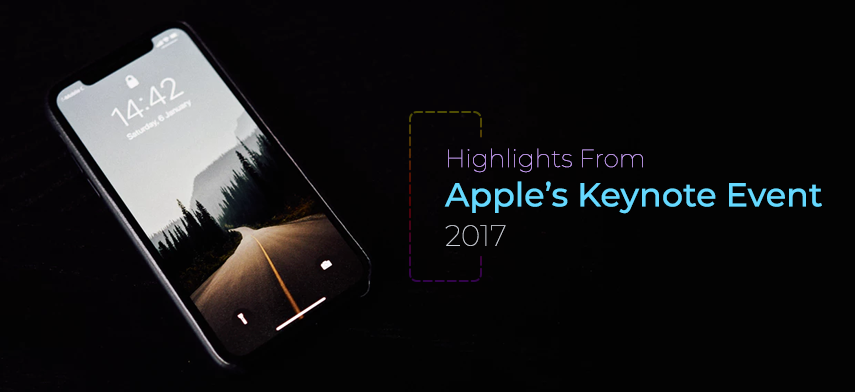 Let's have a detailed look at everything Apple unleashed at the September 12 launch event.
iPhone X: The Future Of Smartphone Is Here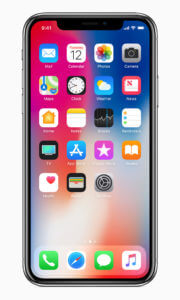 OLED Screen And A Better Battery Life
iPhone X is packed with the incredible latest technologies and a radical redesign. The Super retina display of this device is 5.8 inches with an OLED screen, filling the entire front of the device. With the glass on the back and front and to make way for the huge display, iPhone X is made up of the glass and stainless steel and is dust and water resistant. Apple claims the new iPhone X will get two hours additional battery life over the iPhone 7.
Face ID: A Smarter Replacement For Touch ID

With the removal of Home button from the device, Apple has included one more iconic feature to unlock the phone, Face ID. According to Apple's Senior Vice President, Philip W. Schiller, "Face ID is the future of how we will unlock or phones." Face ID uses a 7-megapixel True Depth camera system, made with an infrared camera, dot projector, flood illuminator, and front camera. Every time the user looks at the phone, even in the dark, it is unlocked. The Face ID data is secured by secure enclave. Along with unlocking the device Face ID also authenticates Apple Pay and other third-party apps.
All New A11 Bionic Chip For Powerful Performance
The A11 Bionic chip in iPhone X makes it 70% faster than the A10 Fusion in the iPhone 7 and 7 Plus. It includes 6 cores, 2 for high-performance calculation that is 25% faster, and 4 efficiency cores for saving battery life through lower-intensity tasks. The performance can even integrate all these cores at once.
New Cameras For AR And Animojis


The custom tuned cameras in iPhone X will give users an ultimate AR experience. The dual 12-megapixel rear camera is calibrated with accelerometers and gyroscopes for accurate motion tracking. The A11 Bionic Chip handles scene recognition, world tracking, and the GPU enables far-fetched graphics at 60fps, while the real-time light estimation is done by the image signal processor.

 

The TrueDepth camera in iPhone X brings emojis to life in an entertaining new way and it is called as Animoji. Operating with A11 Bionic Chip, which is the smartest and powerful chip ever in a smartphone, the camera of the device captures and examines over 50 diverse facial muscle movements, then animates those movements in different Animoji, including a Unicorn, robot, and Panda. Pre-installed on the device and available as an iMessage application, users can record and send Animoji messages with their voice that can glare, smile, and more.

Wireless Charging


The glass back design of iPhone X enables a premier wireless charging solution and it lasts 2 more hours than iPhone 7. It works with the Qi system, that includes two new charging mats that charge iPhone, Apple Watch and AirPods.

Pricing And Availability
iPhone X will start at $999 and will be available in 64 GB and 256 GB models. The preorders will start from October 27 and shipping will start on November 3.
iPhone 8 and iPhone 8 Plus: The Features You Will Want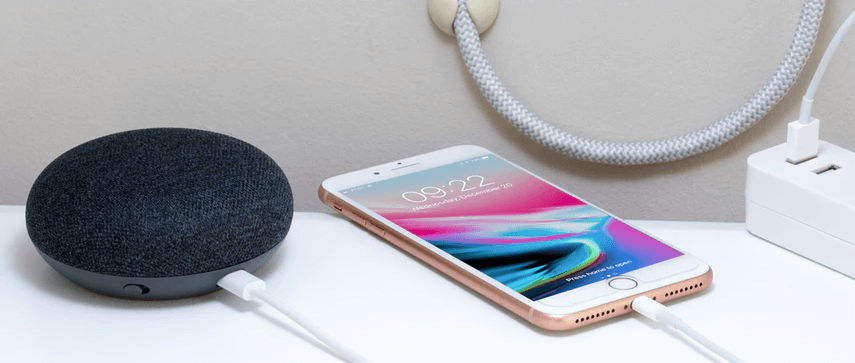 The iPhone 8 and 8 Plus look quite similar as the previous generation, but they have a newly designed back cover that is coated in a glass which gives them a kinda fresher look. They have a kind of subtle prismatic effect too, so it is not just shiny, glossy, ultra-reflective look. The glass mingles into the sides of the phone amazingly well, better than we have seen on other phones.
That glass back enables inductive charging, which a big new feature here. Inductive charging works with the Qi standard, you set it on a charging mat and it starts charging.

Featuring A True Tone Retina Display


The phones come in space gray, silver, and a beautiful gold finish. The display is the 1334×750 Retina-quality LCD for iPhone 8 and 1920×1080 for 8 Plus. But the huge change is the True Tone display, that was earlier available for the iPad Pro. With the new sensor fixed by the FaceTime camera, it adjusts the display's color temperature according to the ambient light in the room.

Taking The Portrait Mode To The Next Level With iPhone 8 Plus


The iPhone 8 Plus comes with a beta feature called Portrait Lightening. You click a picture, turn on the Portrait mode, and then the camera generates a depth map to drag the subject out of the backdrop, then identifies "facial landmarks" like your cheekbones, forehead, and nose, and tunes the lighting on all of them. You can even select from several lighting effects in the application, with real time preview. What's more, you can change the lighting after taking the picture. 

In addition, the iPhone 8 and 8 Plus have a newer processor, the A11 Bionic, which is quite fast, and better cameras, with latest 12-megapixel sensors and an image processor created by Apple.

Pricing And Availability


Both iPhone 8 and 8 Plus will be available by September 22. The iPhone 8 will start at $699 and 8 Plus at $799. And these will be available in an entry-level 64GB model and an upgraded 256GB model.
Apple Watch Series 3: It Works Without A Phone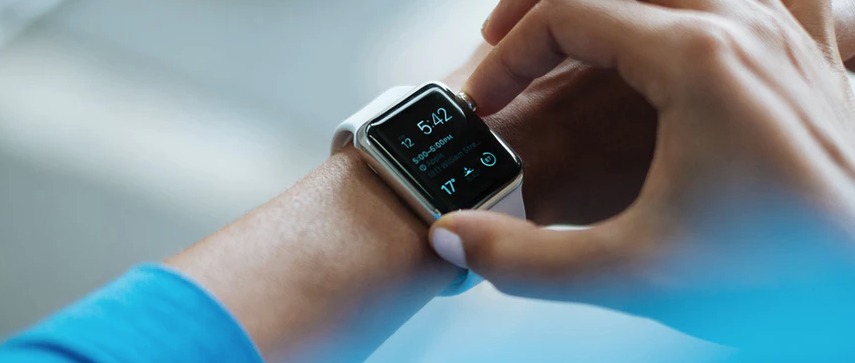 Built-in Cellular


The third-generation of Apple Watch adds support for LTE connectivity

. As the previous watches needed to keep a phone nearby them for doing most of the things, Series 3 of the Apple Watch is totally independent, allowing you to make a call, send or receive messages, and alert even when the phone is miles away from you. With the power-efficient W2 and S3 chips, Apple promises that the battery will last longer and performance will be boosted by 70%.

Siri Can Now Talk Back


Now Siri can talk back on Apple Watch Series 3. When you ask any question to Siri using your watch, you don't need to look at the screen anymore, it will reply to your question using the built-in speaker in the watch.

Music And Fitness


The LTE chip in the latest series of Apple watch puts 40 million songs right on your wrist. Users will be able to sync playlists to ensure you have the latest music tracks of your choice.

The watchOS 4 brings a new app for a workout with an ability to sub the metrics with gym equipment. Additionally, the sensor for heart rate will tell you your recovery and rest BPM as well.

Pricing And Availability


Starting at $329 without LTE connectivity and $399 with it, Apple Watch Series 3 will be available on September 15 for preorder and for delivery on September 22.
Apple TV 4K: Bringing The Magic Of Cinema With 4K and HDR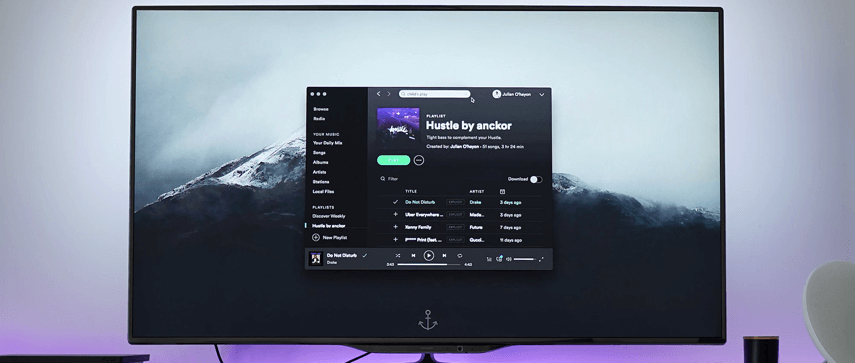 The media box for Apple's flagship streaming, Apple TV got a stunning upgrade. Supporting both HDR and 4K, Apple TV 4K presents extremely crisp, sharp images, more true-to-life color and much greater detail in both bright and dark screens. With Apple TV 4K, the audience can enjoy an increasing selection of 4K HDR movies in iTunes.
Faster Performance


The 5th-generation Apple TV also gets a notable performance boost with the addition of the A10X Fusion processor.

Siri and the Apple TV App


The Apple TV app brings all the favorite shows and movies together, and searching and accessing content across Apple TV becomes seamless, thanks to Siri.

Pricing And Availability


The Apple TV 4K will be available at $179 with 32GB of RAM and $199 for upgraded 64GB on September 15, and the shipping will start on September 22.
iOS 11: Officially Releasing On September 19
The next generation of Apple's OS for iPhones and iPads, iOS 11 will be officially released on September 19 for the public. Apple's CEO Tim Cook and the team gave a complete overview of the operating system during WWDC 2017 back in June, and now it's a few days away from the official release. Upgraded features include extending new updates to Siri, a redesigned App Store, and Control Center, and the latest Apple Pay features that let users send and receive money to their contacts via iMessage.
tvOS 11,  watchOS 4  And macOS High Sierra: A Boost Of New Technologies
Apple has officially launched the GM build of its tvOS 11 and watchOS 4 to public beta testers and iOS app developers. tvOS 11 brings automatic light and dark mode, Home screen sync, AirPlay 2 and full AirPods support. watchOS brings latest watch faces including Toy Story options and Siri, upgraded workout and music experiences, Apple news, and more. tvOS 11 and watchOS 4 will release on September 19 along with iOS 11.
macOS Sierra is the 13th major release of macOS. It introduces up to date core technologies to improve the most significant functions of Mac. From re-architecting the storage of data to upgrading the efficiency of video streaming to releasing the complete power of you graphics processor, it is all primary to today's Mac experience. macOS Sierra will be officially released on September 25.
Wrapping Up
That's everything the US-based tech giant announced in this much-awaited event. While the iPhone X turned out to be the show stealer, the other products like Apple Watch Series 4 and Apple TV got the major upgrade. Along with the focus on hardware, we also got the official release date details for some of the major software updates Apple announced at WWDC earlier this year.
All Image Credits: Apple