The healthcare industry is being largely reshaped by the growth of mobile apps in the last few years. The stakeholders in the industry are giving life to innovative healthcare mobile app solutions which are getting fuelled by the fast advancements in mobile technology, AI and Big Data.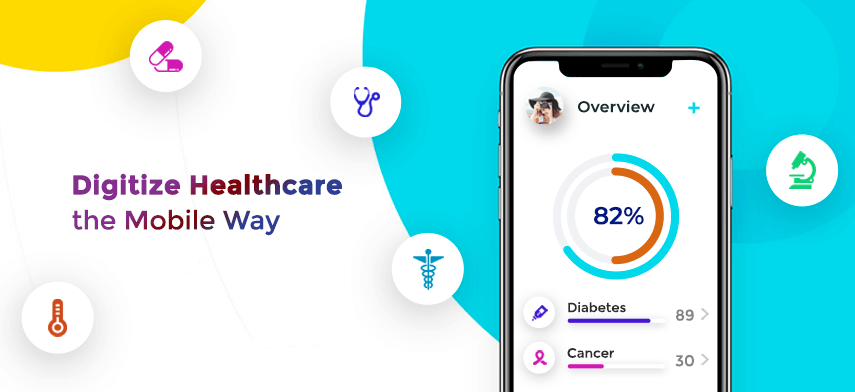 From booking an appointment with the doctor to purchasing medicines, there are dedicated apps for such tasks now. In fact, mHealth apps have made healthcare accessible to a larger population. Apparently, the healthcare mobile app development market is accelerating at an unprecedented pace globally.
A report from Flurry Analytics points out that health and fitness app usage grew by over 330% in the last few years. As per the estimates of the previous year, there are 318,000 health apps available in the app stores worldwide. And around 200 health apps are being added to the stores each day.
The global mobile health market is expected to reach 102 billion by 2023, driven by the increasing role of mobile devices in healthcare and the huge investments flowing towards healthcare application development.
Undoubtedly, there are immense business opportunities in building healthcare/medical mobile applications in the coming years. This blog takes you through some these opportunities and few vital tips to succeed in it.
Healthcare Mobile Apps: Going Beyond the Basics
The advancements in technology have taken patient care and health monitoring a step ahead in the last few years leading to better health outcomes.
Today, mHealth apps are becoming smarter, multi-functional and user-friendly which has led to their widespread acceptance among providers/patients. There are apps with advanced features like high-resolution images, end-to-end encryption, real-time monitoring, and other high-level functions. People suffering from chronic life conditions are capable of monitoring their vital statistics daily and contribute in a better way to their health management.
Types of Healthcare Apps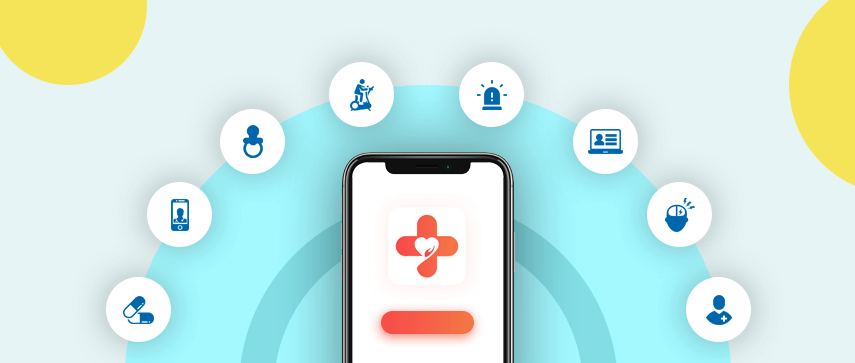 On-demand CareHealthcare mobile apps have taken telemedicine to a higher level by making communication simpler between the healthcare provider and the patient anytime and anywhere. Gone are the days of taking appointments and waiting for a prolonged period to meet the doctor. Healthcare mobile apps are empowering patients to stay connected with their caregivers and get on-demand care anytime. Medical appointment booking apps have become widely popular these days. Furthermore, it enables healthcare providers to understand the condition clearly and suggest appropriate health management tips instantly.
On-demand MedicinePeople prefer to order medicines online and get it delivered at their doorsteps rather than standing in long queues in pharmacy stores these days. They can avail offers at online stores and get medicines at discounted rates. They can get reminders on medicine refill and access information on prescription drugs and medicines at their convenience. It is estimated that there are more than 200 e-pharmacy start-ups in India and the numbers are set to increase for sure.
Condition Specific AppsSpecial apps for managing chronic health conditions like heart disease, diabetes, cancer, lung diseases etc. are gaining traction in the mobile health app development market now. It is beneficial for the patient as well as the healthcare provider. Patients are able to keep an eye on the vital statistics and take proactive care when there is an alteration from the normal. Healthcare providers can be ensured of better health outcomes for the patient while decreasing the occurrences of physical visits.Dealing with conditions like a migraine, asthma, psoriasis etc. has become easier for sufferers with respective tracking apps. Migraine tracking apps help people track their migraine data and cope up with attacks efficiently. It allows them to record the migraine duration, frequency, pain locations, intensity, food triggers, symptoms, medication etc. Similar to migraine-tracking apps, there are a number of mobile apps that are aimed at assisting asthma sufferers to cope up with the condition.
Maternity AppsIn this tech-savvy world, new moms prefer to consume information related to pregnancy and childbirth using smartphones. There are thousands of mHealth apps that are dedicated to expecting mothers. There are apps that help pregnant women to monitor daily nutritional intake, provide information on prenatal care, promote emotional well-being etc. Moreover, there are advanced apps that help pregnant women track the contraction time, know the baby's development, calculate the due date, etc.
Fitness AppsThere are hundreds of apps available under the fitness category in app stores to make our lives healthier and comfortable. The number of fitness app users globally is projected to hit 353 million by 2023. Majorly, the fitness app development market is growing in four different categories. They are personal trainer service apps, activity tracking apps, diet, and nutrition-related apps and holistic apps for yoga, meditation etc.
Emergency Assistance AppsApart from coping with health conditions, there are mobile health apps that provide emergency medical assistance when in need. You can find apps that help you give immediate alert to family members and healthcare providers about your location during a medical emergency. Similar to food delivery and ride sharing, the on-demand economy is making it easier for users to get access to assistance during emergency situations.
Patient Portal Apps Patient portal apps play a major role in patient engagement leading to better health outcomes. These types of health apps enable patients to have access to their health records at their convenience and become more alert about their health. These types of medical apps help patients get access to information regarding their diagnosis, lab results, health histories, notes from the physician, medication refill etc. The features and level of details available may differ with the service providers.
Why Not All Healthcare Apps Succeed?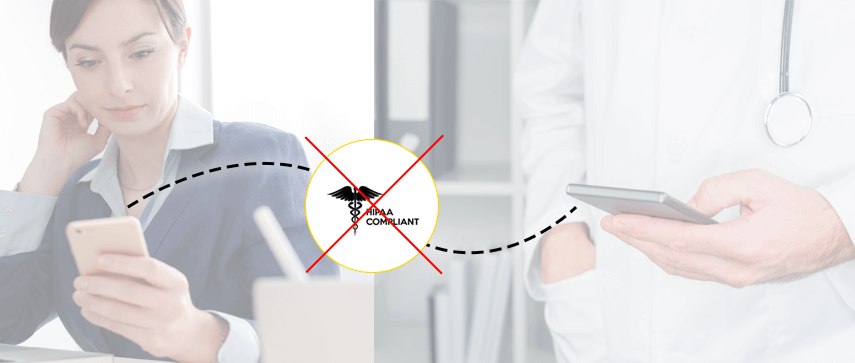 Although there are numerous healthcare mobile apps launched in app stores every month, not all of them are becoming successful. A report from Accenture states that failure in app-based healthcare software development results in more than $100 million a year in lost revenue for health organizations in the US. The first step to making an exceptional mobile health app is by analyzing why the predecessors failed in the market. A good number of mobile health apps fail due to obvious reasons which are explored below.
Poor User ExperienceUsers will show no interest in your mHealth app if it lacks usability. Simplicity is the keyword when you think of healthcare mobile app development. Complex user flow, inappropriate CTAs, poor content etc. are factors that take users away from your mHealth app. Therefore, user experience should be given top priority in your healthcare app development strategy.
Lack of Clinical ExpertiseWhen it comes to the healthcare industry, clinicians are experts who can give valuable inputs during the development phase. Lack of clinical expertise and industry knowledge often leads to failure of the app. Users will not show enthusiasm if the available information lacks authenticity.
No Focus on a Specific ProblemNo matter how elegant your app looks, it is unlikely to thrive if it is not addressing a specific problem. A misguided motivation to venture into medical app development often results in its failure. For your mobile health app to stand out in the market, it should be a solution to a specific problem that prevails in the industry.
Non-compliant With LawAnother common reason for the failure of the mobile health apps is their failure to comply with the legal requirements. There are complex sets of strict legal requirements applicable to the health tech industry players. In the US, the apps should comply with the norms of HIPAA Rules and Regulations. The Clinical Establishment Act 2010 and Clinical Establishments Rule 2012 addresses the digital health industry of India.
Lack of Knowledge of Healthcare LandscapeThe team you choose for your healthcare mobile app development project should have an understanding of the healthcare landscape in order to come up with an efficient product that serves your purpose. Lack of understanding and experience in the healthcare sector among the stakeholders can often result in the failure of the app.
Tips for Building a Successful Healthcare App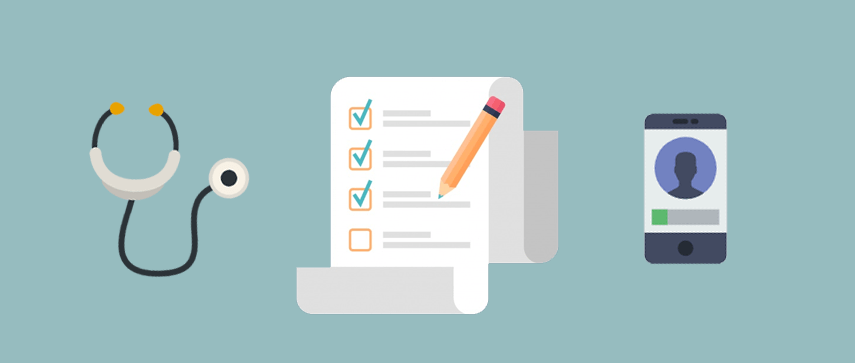 There are various categories among healthcare mobile applications when you want to venture into it- apps for physicians, hospital search apps, appointment-booking apps, clinical diagnosis apps, patient portals, doctor on-demand apps, self-diagnosis apps, telehealth apps, diet and nutrition apps, apps to assist in treatment regimen, healthy lifestyle apps, to name a few.
And there are many great reasons for you to venture into medical apps. As pointed out in the report, the increasing adoption of smartphones and growing internet penetration are fuelling the growth of healthcare mobile apps like never before. The cost-effectiveness during medical practices coupled with increasing awareness of chronic disease management is positively impacting the mobile health app market.
Undoubtedly, there is space for advanced and user-friendly health applications that are aimed at health and well-being of the people. However, the process of building a healthcare app can be quite challenging given to its sensitive nature. Listed below are a few vital tips for a healthcare mobile app development project.
Identify a Problem that Needs to be SolvedFor the mHealth app to create a successful impact, it should be a solution to an existing problem. The first and foremost step in developing a healthcare app is to figure out the purpose your app will serve. As mentioned above, there are various choices under the health and fitness category for you to pick up. If you are planning for an innovative product like Khushi Baby's IoT-based solution, make sure it is a sustainable solution for a prevailing problem.
Who is Your Target Audience?This is another basic requirement before you to consider in your healthcare app development process. In fact, before you hire a healthcare mobile app development team, be clear about the problem you are addressing and the target market you are aiming for. Identify what value you are offering to your target segment through the app. Moreover, the features of the app should be catering to the interests of your target group.
Build a Simple, Scalable and Sustainable AppOne major challenge lies in building a healthcare app that is user-friendly and sustainable. It should look good and work simple. The features and functionality of your app depend on which category you are working on. For example, an EHR app requires extra features and functionalities for improved efficiency. If it is a lifestyle app, the workflows should be simpler and take minimal effort to use. Scalability and sustainability are two major factors that need to be taken care of in medical apps. The app should be able to accommodate new users and features as part of its future scope. Also, it should not look or feel like an outdated one.
Make it AccessibleYour app may go unnoticed if you do not make it accessible for widespread use. Hence, it is necessary to make it easy for your end user to download the app and use it. If you are targeting a well-defined user group, a download link may be enough to make it accessible. However, if your target is a larger group then it is important to link it to a private enterprise app store to drive more attention.
Target HardwareThe target hardware should also be taken into consideration while you develop the healthcare app. The way your user behaves within the app changes accordingly with the hardware they use to access the app. An on-demand doctor app will be likely to be accessed on a smartphone while an enterprise healthcare mobility solution will be accessed more on a tablet.
Interoperability with Existing SystemsAnother factor to be considered in your healthcare app development strategy is its interoperability with the existing clinical management systems. By interoperability in healthcare, it means the ability of different information systems and software applications to communicate and exchange data and use this data for improved patient safety and continued care.
Incorporate Relevant API ComponentsApplication programming interfaces (API) forms an integral part of healthcare apps as they ensure the electronic health records are rightly accessed by the internal as well as external users without any cybersecurity threats. While API's make it possible for patients to have control over their health data, the healthcare provider will have access to the medical history consolidated at one place.
Compliance and SecurityCybersecurity is paramount when you build a healthcare mobile app. Therefore, healthcare mobile app developers should integrate end-2-end encryption features in the product. There are various activities and tools to ensure extra security and safety of user data which should be incorporated in order to negate the chances of a data breach. In the US, it is mandatory for healthcare apps to be HIPAA compliant.
Monetization ModelWhile building your app strategy, make sure you have an effective monetization model in place. Do not depend on the subscription model initially, as it takes time to build a strong user base. There are multiple ways for generating revenue like freemium subscription, gamification, introduced certified content, etc. To begin with, you can think of in-app advertisement for revenue generation. However, you should analyze the kind of application you are creating and features included in it to find a fitting monetization model.
GamificationIncorporating gamification features like badges, animated stars, sounds etc. will help to increase user participation in your app. If it is a fitness or lifestyle app, you can include gamification elements to give health targets to the users.
Artificial IntelligenceArtificial intelligence has already begun to revolutionize the world of technology and mobile app development. You can deploy artificial intelligence features in your app for increased efficiency and user engagement.
Multiple Tests Before ReleaseFinally, be sure that you test your app before its end release multiple times to avoid errors. You cannot understand the discrepancies of the app until you test it for its cross-platform support, scalability, security, and compliance with the regulations.
Wrapping Up!!
The global mobile health app market is growing at an exponential rate. Technological advancements are disrupting the traditional clinical management systems resulting in improved patient engagement and better health outcomes. It is the age of value-based healthcare. If your healthcare organization is yet to embrace mobile health, we recommend you to get on board fast. Mobile health apps and digital doctors are the future of the healthcare sector.
Do you have a healthcare mobile app in mind, and not sure about where to start? Allow our healthcare mobile app development experts to help you create a robust app.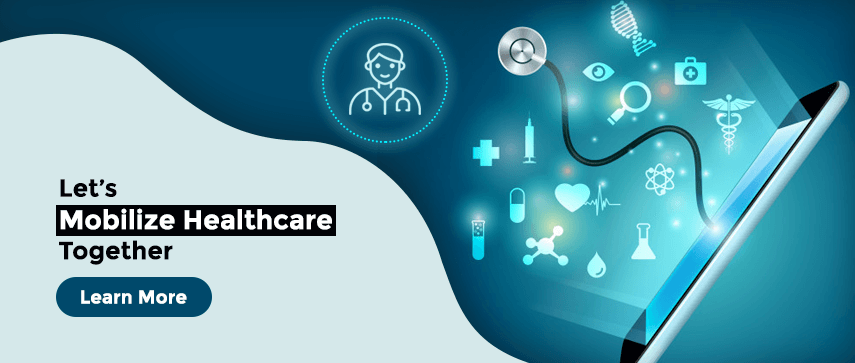 Author's Bio

Shailendra Sinhasane (Shail) is the co-founder and CEO of Mobisoft Infotech. He has been focused on cloud solutions, mobile strategy, cross-platform development, IoT innovations and advising healthcare startups in building scalable products.