Instacart, an online grocery delivery service provider has disrupted the whole grocery shopping industry. It has introduced doorstep grocery and home indispensable items in multitudinous cities of USA.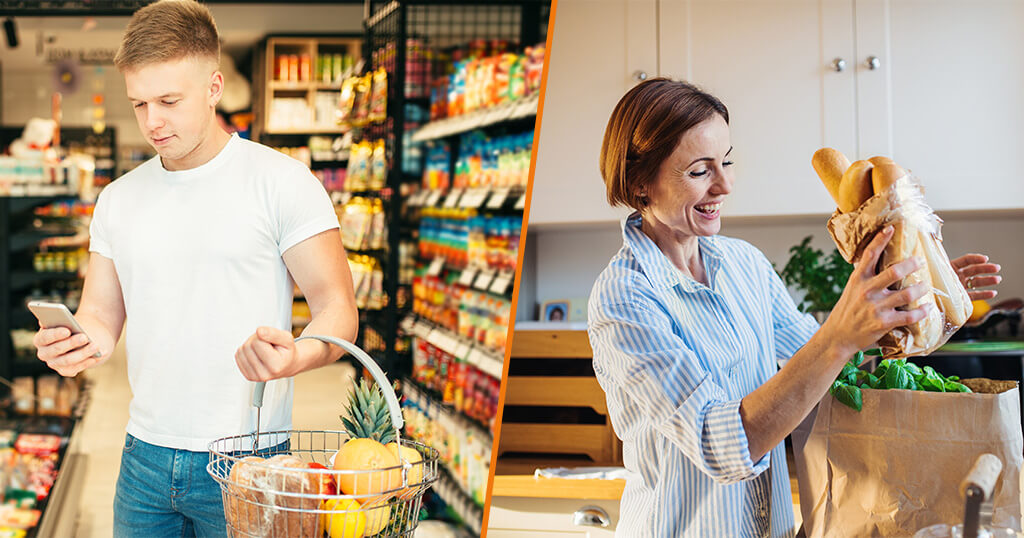 Its technology-driven business model boosts the on-demand delivery process in a vigorous way. Its same-day doorstep delivery concept makes Instacart one of the most promising and appreciating grocery delivery brands in the USA.

Instacart, the Story Started in 2012
Apoorva Mehta, CEO of Instacart, when he was 25, founded this on-demand grocery delivery startup in San Francisco. Now 30 years old ingenious leader has evolved the company with more than 300 full-time employees. It offers grocery delivery in an hour in a number of urban communities in 20 states.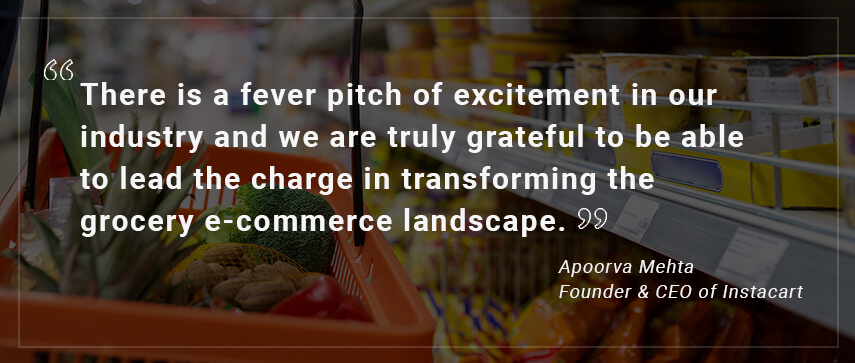 Nowadays, Instacart is available in 70% of households all over the country. Last year, Mehta announced his goal to reach 80% of houses in the U.S. by the year-end of 2018.
February 2018, Instacart raised led $200 million by the Glade Brook Capital Partners as well as Coatue Management, and other investors. Instacart valued at $4.2 billion after the latest funding round.

Key Activities of Instacart

Creating an effective technological infrastructure
Dealing with local market partners
Managing the shopper (Delivery partner) workforce
24/7 Customer service
Instacart Success Timeline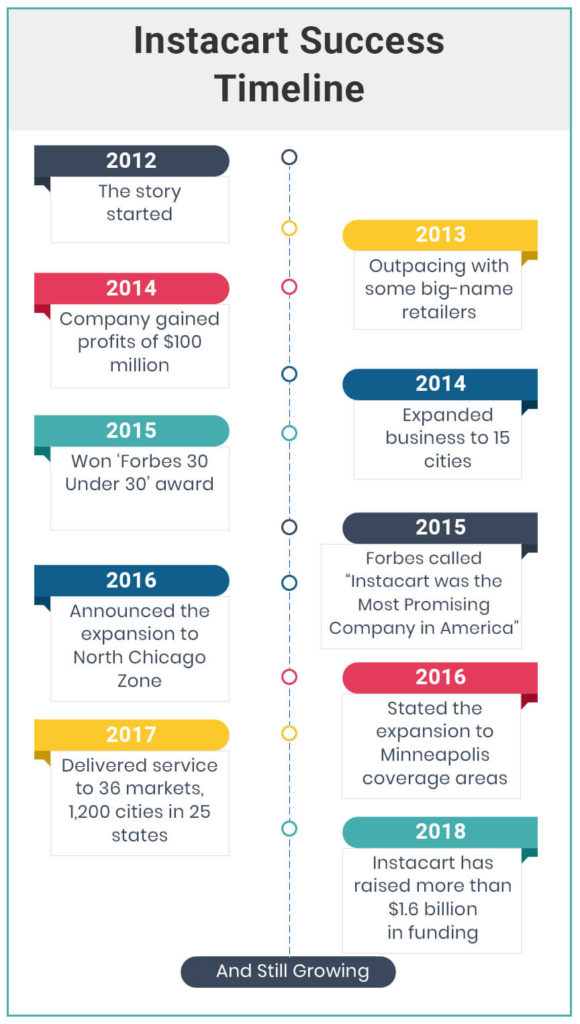 The 4 Step Model That Shows How Instacart Works
This on-demand grocery delivery service has become popular in the current sharing economy. Presently, Instacart's journey inspires many budding entrepreneurs. If you are one of them and want to learn more about the Instacart business model canvas then you are on the right page. In this article, we will shed some light on how does Instacart work and revenue model along with some absorbing facts about this successful $2 billion valuation company.

Let's check out the following points to understand how Instacart works:

Customers place their grocery order and pay online through Instacart application.
Grocery shopper [delivery partner] gets the order and starts purchasing food items as mentioned in the list.
Grocery shopper completes the payment process through Instacart's pre-paid & debit card options.
After that shopper goes to deliver the items to the customer's doorstep according to the mentioned address in the order.
Key Players in Instacart Business Model
Instacart has combined business model of Airbnb and Uber and has created their own sharing economy module to run their business. Let's explore the Instracart's 3 tiered customer strategy which will help you get better knowledge about this fusion.
Users
Users can place their order through the Instacart's app or website. They can select their preferable stores to order foodstuffs, write delivery instructions, they can pay by online, and also mention tips for the shoppers

Shoppers
Shoppers are the contractual employees or you can say they are part-time workers. Shoppers receive grocery request on their phone and shop all necessary items on behalf of the customers. They collect all mentioned items from the list and deliver it to the customer doorstep in a minimal time frame.
Stores
Many local stores are the partner of Instacart. Users can easily check out all the partner stores name to give their order. Instacart gives a platform to this local stores to increase their revenue growth through online sale.
Instacart Business Model Canvas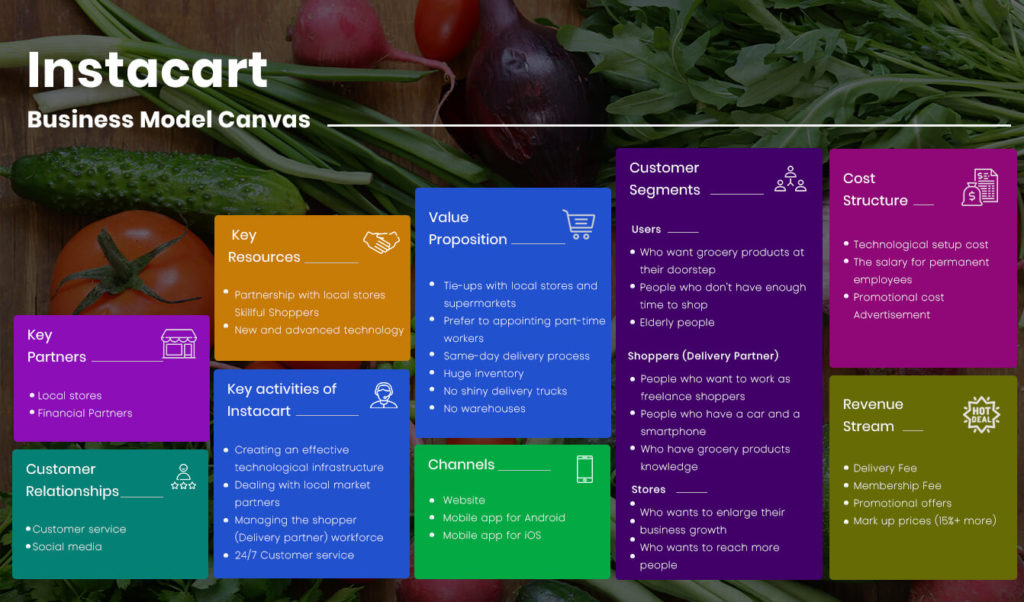 Instacart Business Model – Value Propositions
Doing tie-ups with local stores and supermarkets
Prefer to appointing part-time workers
Same-day delivery process
Huge inventory
No shiny delivery trucks
No warehouses
Instacart Revenue Model – How Instacart Makes Money?
After its huge success, Instacart is now available in such areas of the USA including NYC, SF Bay Area, San Jose Brooklyn, Washington DC Boston, Philadelphia, Chicago, Austin, and Los Angeles.
Let's check out the Instacart revenue model

Delivery Fee
It takes a standard delivery fee of $3.99 on a scheduled or 2-hour delivery above the value of $35 and $5.99 for a 1-hour delivery. And for orders under $35, it charges $7.99 for a scheduled or 2-hour delivery and $9.99 for a 1-hour delivery.

Membership Fee
Instacart Express is an annual membership process which offers customers valued membership at just $99 and also gives 1 year free home delivery privilege with some terms and conditions.

Mark up prices (15%+ more)
Many stores prefer to sell their grocery products on Instacart offer their in-store prices. On the other hand, few stores offer markup price that means they offer products in more than 15% from their in-store prices. This markup price revenue helps Instacart to pay the sufficient amount to shoppers.

Instacart and Customer Relationship
Instacart's Referral Program allows the customer to refer their code to their relatives who have the interest to download the app. It gives them $5 credit when someone downloads it. And Instacart get chance to increase their business revenue.
Additionally, they also give promotional offers, to their customers to engage them with an Instacart app to get the best deals.

How Instacart Overcame All the Challenges?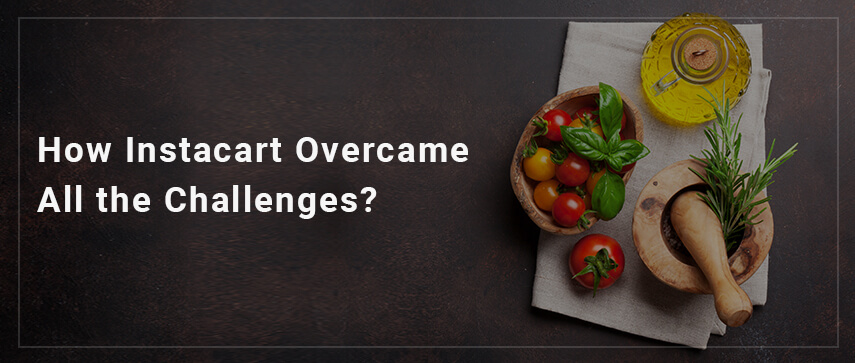 Like any other startup, Instacart also faced different challenges and countless rejections but that boost their passion to get success.

Assuredly achieving success in this tech-savvy industry is not everyone's cup of coffee. But don't lose hope you never know what tomorrow will bring!
Let's take a deep-dive to understand the challenges:

Shopper Shortage:

All shoppers are working as freelancers who want to gain extra money. It was quite difficult for Instacart to manage the delivery process according to shoppers flexible schedule. To minimize this issue, the company Introduced a new policy for the shoppers, call "busy pricing" where they add few dollars to bill as a delivery charge. They give this additional price to shoppers that keep motivating them.

Reduced Delivery Time:

Delivering foodstuffs to the doorstep in an hour was a promising task for Instacart. To manage the real-time delivery process, the company places their shoppers outside tie-up shops to reduce delivery time. So when shoppers get orders they can manage it in a minimal time frame.

Client Trust:

All customers started doubting when they heard Instacart added their own pricing tag for all the products. So many customers stopped using the app. But their quick delivery process and quality product forced customers to use it. End of the day, customers do agree to pay mark-up prices to get doorstep timely delivery.


Wrong Item Delivery Chances:

Sometimes shoppers deliver the wrong food item. To manage such incidents, Instacart introduces their customer support team who can solve all confusion between both of shoppers and customers.


Ran Out of Inventory:

Many times Instacart suffered by out of stock. That time shoppers try to find out similar items and deliver that. Most of the time customers complain against this unwanted product.
Keeping this in mind, Instacart mentioned a button called "often out of stock" that help customers to get an idea about the product. And they also allowed customers to add notes regarding their preferences.
Takeaways from Instacart Business Model
Choose an industry. Identify the key difficulties it has. Find out an effective solution and disrupt the existing business model through technological infrastructure. Actually, that is what Instacart did in the on-demand grocery delivery service industry.
Your initial customers are the kings. They can play a pivotal role in your business growth.
Treat your workforce as an essential part of your business. Instacart believes that today, whatever they have because of the effort and the support of their employees.
Before Instacart, the young ingenious leader Apoorva took endeavor to start 20 different start-ups, but none of those worked. And the failure didn't break his courage, it increased his hunger towards success. Hence the result is Instacart.
Opportunity will never come to you, you have to work hard for it. Instacart created an opportunity by offering doorstep delivery in an hour and hence got its first customer.
Overall Synergy!
The huge funding amount $1 Billion, perk up the courage of Apoorva Mehta and it encourages him to expand the grocery home delivery concept outside the next 100 cities in America.

The one-hour home delivery guarantee has made Instacart a one-stop solution for the masses, and now their huge popularity and demand, show that the company has a great future.

Forbes has given number 1 rank to Instacart as an America's most promising company.

The mold of the aggregator business model and the part-time shoppers model have played a key role in the success of Instacart. This model rises up the confidence of both the company and the shoppers as well.

Presently on-demand is a blazing business with huge opportunities for entrepreneurs who are dreaming to introduce their own service in this industry.

So you get a crystal clear idea about how Instracart drives their business in this competitive marketplace. If you want to introduce the next big thing in on-demand grocery delivery, then this is the right time to get in the boat!
Author's Bio

Nitin Lahoti is the Co-Founder and Director at Mobisoft Infotech. He has 15 years of experience in Design, Business Development and Startups. His expertise is in Product Ideation, UX/UI design, Startup consulting and mentoring. He prefers business readings and loves traveling.