Ok, Google. Is Voice Search The Future Of SEO?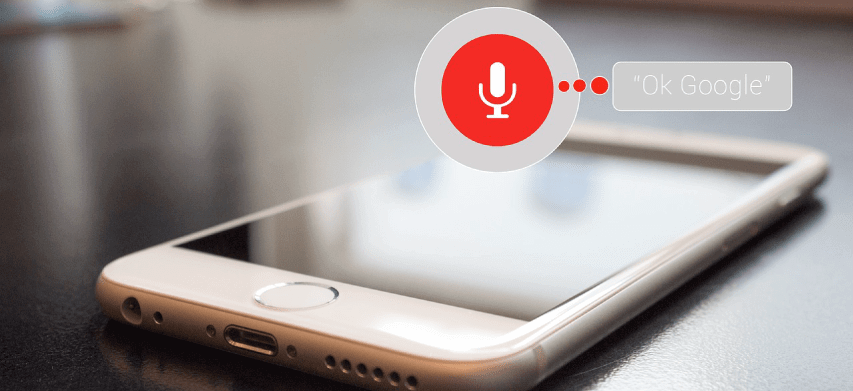 You all may remember the time when tech-giant Apple launched Siri – its digital voice assistant, way back in 2011. Many of us used to play around with it, asking her some random questions like "Make me a sandwich" and receiving the hilarious answers, "I can't. I have no condiments".
We are living in an exceptionally exciting time of technology. Things that were considered science fiction are being used in our daily routines. And while we have been noticing advancements over and over in the last couple of decades, the future is definitely going to blow our minds. Thanks to Voice Search!
The thing is, you don't need to always type your query into the search box of Google or Bing to get your answers. Simply ask a question, for example, "what's the weather tomorrow?" or "grocery shop nearby," and your search engine will provide you an answer. Voice search isn't a short-lived fad. Its popularity is growing among searchers of all ages and devices which is changing the way people look for answers online. The SEO industry should be prepared for this paradigm shift that is in the making.
The rapid growth of voice search can be owed to a number of reasons. It's fast and convenient. Searches can be performed on-the-go. With promising advancements in voice recognition technology, natural language understanding and text to speech synthesis, digital voice assistants like Google's Assistant, Apple's Siri, Amazon's Alexa, and Microsoft's Cortana are becoming more and more reliable and accessible for voice-based searches.
As predicted by Gartner, "About 30% of searches will be done without a screen by 2020". This means, text-based searches will become less popular, and it will become more important to adjust to this user behavior shift. Some smart marketers have taken notice and started working on SEO strategies specific to voice search.
According to Google trends, "Google voice search queries in 2016 were up 35x over 2008". Voice search is going to play a vital role in the future of search and SEO. A strong correlation has been found between voice search optimization and Google's featured snippet results, occupying the desired "position zero" in SERPs. So, if optimizing for voice search isn't already in your SEO strategy, it's time to adapt to this seismic shift.
Hey Siri! Show Me Some Interesting Stats On Voice Search?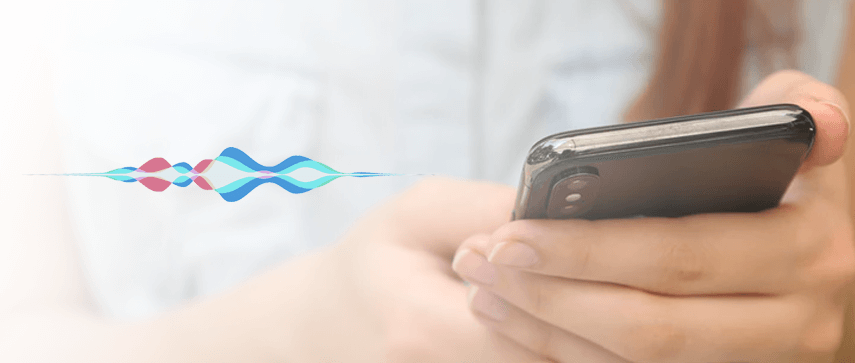 The below list of voice search statistics related to the current scenario will make you understand how SEO optimization of sites for users will change in 2018 with the increasing use of voice search.
According to Location World, "40% of adults use voice search once per day"
"60% of voice search users have started using it in the last year" according to MindMeld
19% of people are daily users of Siri. (Hubspot, 2015)
"45% of those who have used AI personal assistants said, they have used Apple's Siri. 27% used Microsoft's Cortana. 33% have used Google Now. 10% have used Amazon Echo or Alexa." according to AYTM
"19% use Amazon's Alexa AI, 37% use Siri, and 23% use Microsoft's Cortana AI at least once monthly." (HubSpot, 2015)
"Amazon sold approximately 2 million units in the first nine months of 2016" according to CIRP
"Amazon sold 4.4 million Echo units in its first full year of sales" according to Geek Wire
According to Geomarketing.com,"65% of owners of Google Home or Amazon Echo can't imagine going back to the days they didn't have a smart speaker."
"42% admit that voice-activated devices have become "vital" to their lives quickly – according to Geomarketing.com
"Evercore estimates 500,000 Google Home units shipped in 2016" via Bloomberg
According to Techcrunch, "The Echo Dot was the chart-topping product on all of Amazon in the 2017 holiday season"
"1 in 2 use voice technology on their smartphones and 1 in 3 users use this technology daily." according to ComScore
According to Global Web Index, "56% of online grocery buyers use or are planning to use voice-controlled smart speaker/assistant"
"72% owners of a voice-activated speaker say they often use their devices as part of their daily routine." via Think with Google
"1 in 4 customers used voice assistants in their 2017 holiday shopping." according to CTA via Hubspot
Hey Cortana! How Can I Optimize For Voice Search?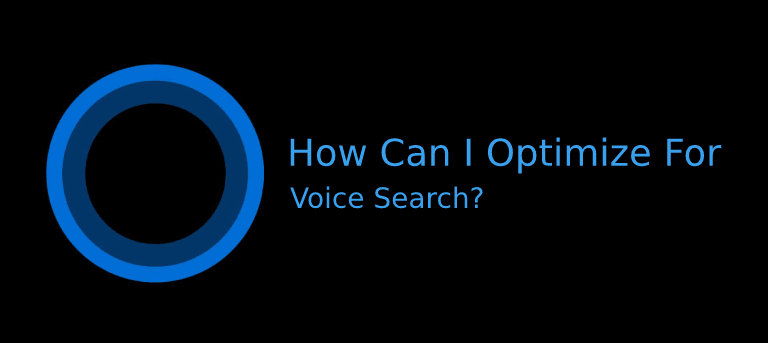 Improve The Content Readability
People who use their mobile phones for searching the internet look for content that is fast and easy to consume. Your content should be easily scannable and readable. Avoid any aggravating ads or pop-ups that could disturb users from accessing the desired information. Use short paragraphs, easy sentences, and bold headers to improve content presentation and readability.
Add Your Google 'My Business' Listing
Adding and optimizing the Google My Business listing is a significant way of providing additional details to Google about your business like industry, address, contact number, working hours and more. Keeping this detail updated increases the chances that your business will show up in the results when an appropriate voice search is performed especially the ones related to nearby searches.
Refer to The Official User Guides
It's important to read the official guides related to voice search for all the major platforms. While this may seem some basic information, it can come very handy to build a solid SEO strategy for users. Apple's guide on Siri helps users in a perfect way to find the information on the internet or on their phones. Cortana and Google have similar guides. You can also find useful information in some third-party guides such as CNET for the complete list of Cortana, Siri, and Ok Google commands. You can also bookmark these resources and refer them later. Google's latest published Voice Search Quality Guidelines is another key source to bookmark.
Target The Long-Tail Keywords
People often use natural language more while using voice search compared to text-based searches, so focusing on long-tail keywords becomes important. For implementing this, you need to think how people speak, what kind of queries might attract different users to your site, how would you ask specific queries and so on. Long-tail is less about keyword variations and more about the real speech. You need to understand and target those variations as much as possible.
Design Frequently Asked Questions (FAQ) Pages
Creating FAQ pages is another significant tap into those long-tail keywords. Try to classify common queries for a service or product page, and always write in a natural language. If you want the search engines to have an optimum chance of fetching information/answers from your site, optimize for direct, long-tail questions. At the beginning, you can include some quick answers to fulfill Google's rich snippet requirements. It can be a challenging task, but creating content snippets and individual pages related to particular semantic questions can not only help your site appear in voice search results but at the beginning of any text-based search as featured snippets as well.
Markup Data For Crawlers
Make it easy for Google crawlers to understand what your website data is all about. This can allow search engines to use your content for answering voice search queries. For this, you can submit a sitemap to Google including information such as store hours, prices, directions to the locations, your contact info and address. Also, use microdata to help Google get the meaning of the text. You can also create markups for multiple content types like recipes, videos, etc.
Give Emphasis On Mobile
"25% of 16-24-year-olds use voice search on mobile", stated Global Web Index. Although, with the arrival of voice search, mobile devices have become even more essential. With every 1 out of 5 people using voice search on their mobiles, you need to focus on them to boost your SEO strategy. Users find it more convenient to use their smartphones for voice searches, so make sure to optimize your content for mobile devices. You can do this by taking a mobile-friendly test by Google which will help you check the mobile-friendliness of your website. Make your resources crawlable, optimize the load time with image compression, and avoid Flash as it isn't supported by many mobile browsers now.
Evaluate Local Voice Search
If your business has a physical address, you should also cover local-based user queries. Users may ask questions related to geo-location like "where is the nearest fine-dine restaurant?," "Where can I get Type B mobile charger" "Where is the free Wifi nearby"? Make sure to list your business with physical locations in Google+ and other geolocation social sites like Facebook, Foursquare, and Yelp.

Hey Alexa! What's The Future Of Voice Search And SEO?
Voice search may become the default way someone finds an answer online in the not so distant future. According to comScore – "By 2020, 50% of all searches will be voice searches", which is a pretty incredible prediction considering it's just 2 years from now.
SEO experts have long built their optimization strategies to rank high for "text-based searches" on Google and other search engines. However, as more and more searches become voice-based, SEO experts will have to give more importance to it and evolve their overall strategy.
In this post, I have listed down some of the best ways search engine marketers can optimize for voice searches.
Going back to the question we had asked Google at the starting of this post –
Is Voice Search The Future Of SEO?
Well, we definitely believe so and SEO experts who will adapt fast to embrace this tectonic shift in the way people search are gonna stay ahead of the curve.
Author Bio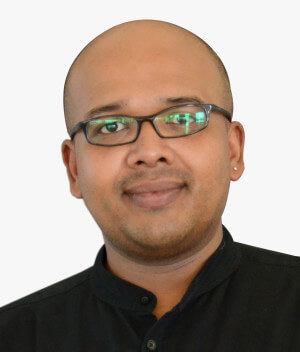 Shoeb Ahmad, with an experience of 16+ years in Digital World, heads Digital Marketing at Mobisoft Infotech. He has a rich experience in SEM, SEO, Social Media & other verticals of Digital Media. He also has been a consultant for a variety of industries, enterprises & startups. He loves reading & traveling. He often writes on various forums since he believes 'Knowledge increases by sharing.' Follow him @shoeb_ahmad