2016 and 2017 have seen a lot of dynamic activity in the logistics and transportation industry. Some interesting industry trends are being witnessed at a global level. Interested to check what these trends are? Then read on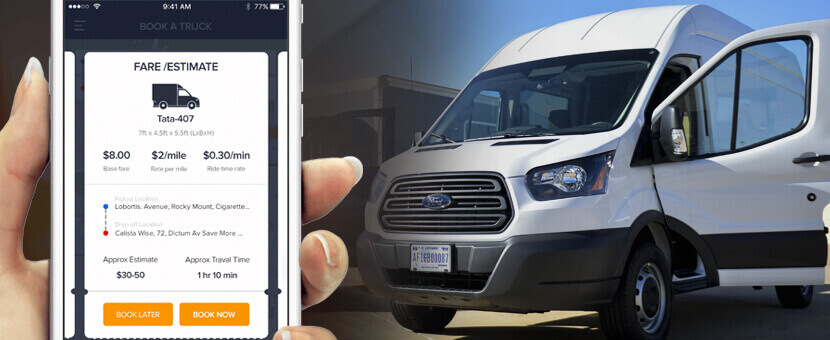 Traditional supply chains are being fragmented into smaller manageable parts – including nearshore and offshore locations. Also, the number of connections within the route is increasing to cater to the growing popularity of on-demand delivery services marked by shorter delivery time and significantly better overall experience.
Shipping and transportation of goods have moved from being a tactical choice to a strategic choice with massive business critical ramifications. One key reason behind this rationale is that players are increasingly recognizing the immense revenue generation capabilities this industry offers.
Another trend that we are seeing is the dramatic increase in the number of shipments of high-value items, fragile devices, or sensitive equipment like pharmaceutical goods that demand a superior level of packaging and transportation/ warehousing care.
The transportation industry is seeing a massive influx in the business to business niche, primarily driven by the online retail boom. As a result, there is a greater emphasis now on transparency, location/ asset tracking, and efficient logistics management.
It is apparent that with shifting preferences, challenges facing supply chain management, mobile workforce management, spikes in demand and supply and more, there is a pressing need to embrace mobile technology to address the challenges and tap into the opportunities being created. Mobile apps for logistics and transportation industry can improve productivity, optimize processes, reduce costs, increase profitability and improve customer satisfaction.
The dual good news of increasing value and shrinking costs have made it possible for mobile technology to penetrate the transportation and logistics industry. The advantages offered by embracing app based mobility in the ironically mobile logistics industry can be a transformative force.
What can mobile apps for logistics do?
Uber-like app solutions are already popular in the transportation and cab industry with growing number of taxi businesses investing in their own white label taxi app to stay competitive and grow their businesses. Not to be left behind, the logistics industry that covers trucking and freight businesses, cargo delivery companies, pickup and delivery services, etc., are also embracing mobile apps like never before. The driving force is clear. Benefits include cost decline, enhanced operational efficiency, increased productivity, and incredible user experience in the overall supply chain management and package delivery process. A well-functioning and feature-rich logistics app can help eliminate complex logistics problems and solutions easily.
Here are some avenues that face challenges in the logistics industry where using a mobile app can be the right solution.
Management of warehouse and yard
With scanning of goods arriving and going out of the warehouse, it becomes easier and error-free to track the products, equipment, good, storage etc. Supervisors get quick access to up-to-date data on automated logging of ids of these goods and avoid human errors and sync quickly with the main database.
Flexibility to optimize routes and delivery schedules
The ability to get insights on transportation routes and optimize delivery schedules is a great asset in ensuring maximum business efficiency in supply chain management. Additionally, a good app for logistics creates new opportunities for a sustainable partnership between the logistics company and the customer, thus leading to enhanced customer loyalty.
Location tracking
Today's advanced mobile GPS technologies ensure real-time vehicle and fleet tracking. For companies that have to manage a huge fleet of vehicles plying on diverse routes, provider a logistics app for driver partners can provide real-time data to maintain sanity about the whereabouts of the cargo as well as the fleet.
Vehicle and fleet management
Critical success factors like assessing the amount of fuel and mileage on a route can help optimize operations with smart vehicle management using logistic apps. This utility value can also be extended to other features like battery check, network coverage status, engine condition, and tire health. Vehicle maintenance and repair can become proactive rather than being reactive by drawing intelligent, predictive signals from the collected data points.
Process efficiency
A lot of paperwork goes into the entire process of handling cargo delivery from Point A to Point B. With a logistics management solution, all paperwork can easily be exchanged with a tech-based paperless solution that enables quick information retrieval, secure access, and better management than the traditional paper-based system.
Better inventory management
Stock keeping and inventory management become highly precise and near real-time with the right logistics app. This not only helps reduce excess stock at the warehouse but also ensures proper prioritization of goods dispatch based on their sensitivity.
Driver dispatcher efficiency
Drivers can automatically be dispatched new shipment requests on their dedicated mobile app. A dispatcher needs up-to-date information to ensure that routes are optimized and deliveries are expedited. This would have been a challenge if the logistics apps and technological advancements like GPS based navigation and location tracking wouldn't have been in place. Critical details like mileage, distance traveled, delivery schedules and driver roster can be accessed in quick time for decision making and process optimization.
Enhances user experience
Shippers and customers get their own dedicated app to place a request for moving items and stuff, all from a press of a button. From sending packages and couriers to friends and relatives, furniture delivery, food-delivery and what not. The entire process of getting access to delivery and logistics services like yours becomes much simpler and cooler if we can say that. Previously, if a customer had to send a package, they had to actually visit a courier provider with their items, stand in a queue and waste valuable time. With the rise of on-demand logistics apps that provide doorstep pickup and delivery, the entire user experience is so much better. With features like real-time tracking, notification alerts, online payments, reviews and feedback, etc., the end customer experience will be nothing short of delightful.
What features should a logistics management solution have?
Dispatcher interface (Control center)
This interface lets a dispatcher benefit from task automation. They can allocate a cargo to a particular vehicle or driver based on variables like distance, the direction of the journey, kilometers clocked, and load capacity of the vehicle.
Feedback mechanism
A good feedback channel ensures that your customers can raise complaints right from the shipper app (as opposed to taking to social media in the absence of a feedback mechanism, which in turn, is dangerous to business reputation). A good logistic app and management solution should have feedback on the driver as well as on the shipper.
Up-to-date job tracking
Get real-time driver movement update with a dedicated driver/ field agent app. You can reduce pickup times, bring down complaints, boost efficiencies, and reduce the missed delivery count.
Route optimization
Plan and decide the best route to take for a particular consignment. Align the best fit vehicle at the right time so that the delivery timeline can be optimized and thus save both – time and fuel. You can optimize bad routes and enable a closer monitoring of problematic routes. Get more out of every journey with smart routing feature incorporated into your logistics app solution.
Driver logs
Having a log can help track the performance of the drivers based on their daily activities. This will give you invaluable insights over a period of time once you have sufficient data in hand. Supervisors can use this data to strengthen their company-driver relationship and enable data-backed and fair assessment of the drivers.
Wrapping up!!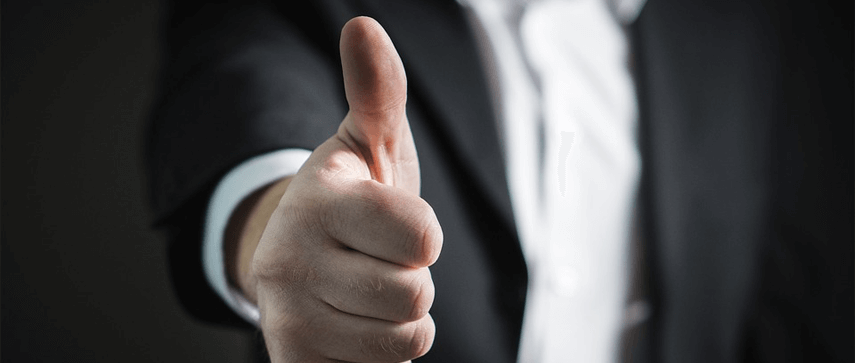 The biggest benefit of embracing mobile apps for logistics industry is the real-time data available to both – the cargo company (carrier)as well as the customer (shipper). Mobile apps provide a wealth of information available at the fingertips of decision makers in the logistics industry. This further adds to the process efficiency brought about by the adoption of mobile technology in the industry as a whole. Mobility solutions and app for logistics are enabling logistics companies to perform business anywhere, anytime, and on any device.
Logistics companies are increasingly discovering the ways in which mobile apps can overcome key logistics problems and solutions. A mobile app can aid in mission-critical functions like stock allocation, fleet management, location tracking, order management, and lead times.
In order to fully capitalize on the opportunities presented by embracing mobile technology for a logistics business, you can partner with an experienced logistics and trucking app development company and get a solution tailored to your specific business needs.
Have you thought about using a mobile app for your logistics business?
Author's Bio

Nitin Lahoti is the Co-Founder and Director at Mobisoft Infotech. He has 15 years of experience in Design, Business Development and Startups. His expertise is in Product Ideation, UX/UI design, Startup consulting and mentoring. He prefers business readings and loves traveling.