Microsoft Ignite conference is being held in Atlanta for next three days. The opening keynote was kicked off by Microsoft general manager for cloud platform, Julia White and Microsoft Cloud and Enterprise Group Executive Vice President, Scott Guthrie. They focused on how digital transformation is taking place and how global companies have transitioned to Microsoft Cloud Services.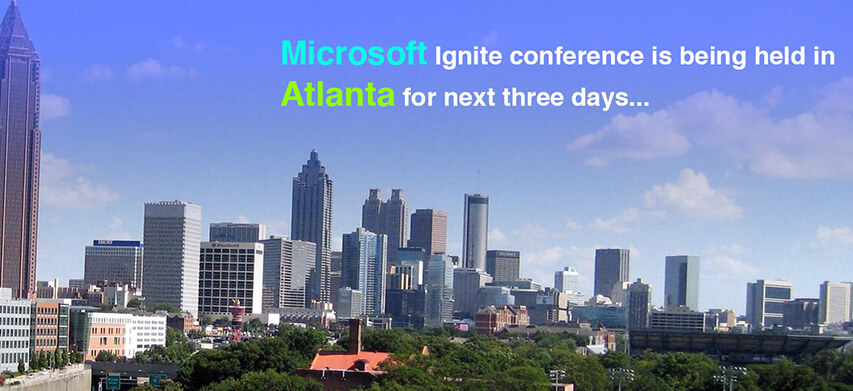 Microsoft CEO Satya Nadella took the center stage at the conference and spoke on how deep learning and artificial intelligence will transform the company.
Microsoft and Adobe enter into a strategic partnership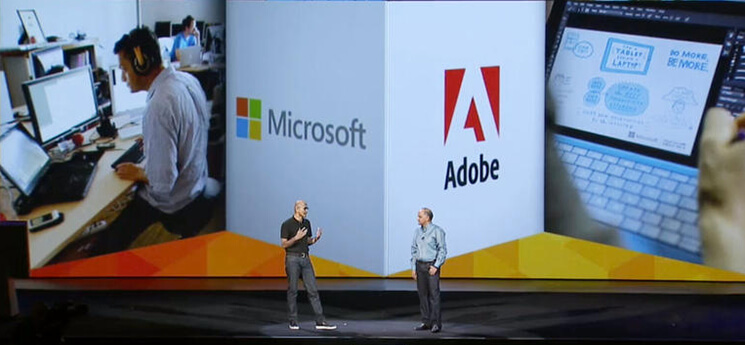 Microsoft announced a strategic partnership with Adobe. This partnership will enhance customer engagement through the integrated solution with Adobe Marketing Cloud Platform, Microsoft Azure and Microsoft Dynamics 365.
Adobe will officially make Microsoft Azure its preferred cloud platform offering Adobe Creative Cloud and Adobe Document Cloud. Azure will also provide Adobe other options such as machine learning and cognitive capabilities. Adobe Marketing Cloud will also be preferred marketing service for Microsoft Dynamics 365 Enterprise edition.
Microsoft announces new security capabilities
Microsoft also announced new security capabilities across its products including Enterprise Mobility, Windows 10 and Office 365.
Windows Defender Application Guard, will come in 2017 to Windows 10 Enterprise customers and soon to Windows Insider, it will improve the security of Microsoft Edge browser. It will prevent spiteful code from moving across devices and the corporate network. In due time it will also be introduced in other browsers.
Windows Defender Advanced Threat Protection (WDATP) and Office 365 ATP will help IT pros investigate and respond to security threat more quickly across Windows 10 and Office 365.
Office 365 ATP that protects e-mails in real-time will now be introduced in Word, PowerPoint, Excel, SharePoint Online and OneDrive for business. Office 365 Threat Intelligence will alert and provide information about specific attacks, it integrates with the with existing security incident event management (SIEM) systems and based on nature of threat it will enable customers to deploy dynamic policies.
Outlook for iOS and Android is now powered by Microsoft Cloud for Office 365. It will natively support Exchange mailboxes so that no data in the mailbox is cached outside Office 365.
Enterprise Mobility + Security E5 will secure and help the transition to mobility and cloud, and will be available from 1st October. It includes the new Microsoft Azure Information Protection Service that will help organizations label, classify and protect sensitive data.
To fight evolving threats, Microsoft is building security deeper into every product it has. Secure Productive Enterprise will also offer advanced security and productivity capabilities across Windows 10 Enterprise, Office 365 and Enterprise Mobility + Security. It will be available from October 1.
Microsoft's new artificial intelligence capabilities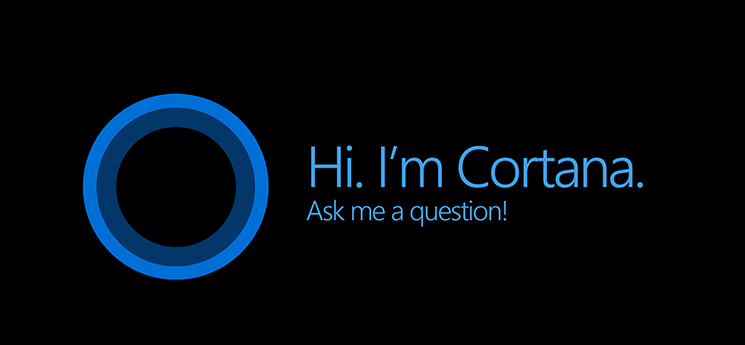 Microsoft's intelligent personal assistant, Cortana will preview new skills including health insights and reminder. Office 365 will get new cloud-powered intelligent capabilities which include:
Tap in Word and Outlook will use Microsoft Graph to make it easy to integrate content from the documents within an organization
Quickstarter for PowerPoint and Sway will provide curated outline for any topic, text and images
Maps is coming to Office 365, this is new chart type in Excel, powered by Bing Maps for geographic data visualizations
Personal analytics service in Office 365, Delve Analytics is now renamed as MyAnalytics, this will now provide team members with insights to find better ways to work together. Moreover, Dynamics 365 will also include Relationship Assistant that works on any device and leads to intelligent customer engagement.
Microsoft has also signed a global, multi-layer agreement with Renault-Nissan Alliance to work towards offering connected driving experience worldwide. Both will work together to develop next-gen mobility services for cars powered by Microsoft Azure, including advanced navigation, remote monitoring of car features, predictive services, over-the-air updates and external mobile experiences.
Advances in Microsoft's cloud platform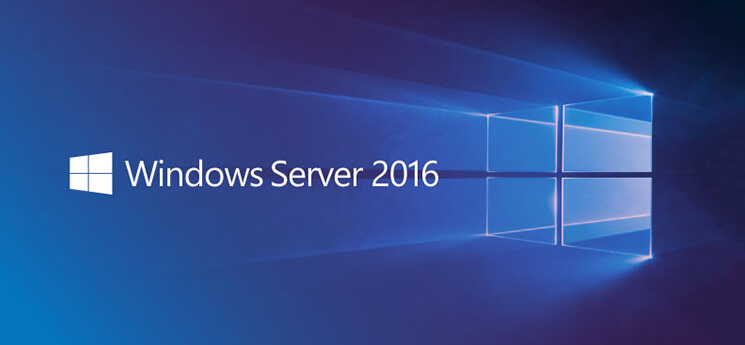 Microsoft also announced the general availability of Windows Server 2016 and System Center 2016. Windows Server 2016 will offer the new layer of security and new features for infrastructure and cloud applications. System Center 2016 will offer simple management solution across the data center and cloud for Windows Server 2016. Microsoft is also adding a commercial version of Docker Engine in Windows Server 2016. Both Windows Server 2016 and System Center 2016 will be generally available in October.
New monitoring abilities combined with Operations Management Suite updates in Microsoft Azure will help in managing cloud and on-premises assets from one place. Microsoft is also deploying custom developed Field-Programmable Gate Arrays (FPGAs), these will be used to accelerate AI and make Azure the foundation for world's first AI supercomputer.
By introducing new products and services in security, intelligence and cloud productivity, Microsoft has shown that it is still leading in the technology on several key fronts. It's going to be an exciting week and we will keep you updated about the conference.
New Update
Microsoft on Windows 10 mobile- Redstone 2
Redstone 2 focuses on Continuum. One of the changes that Microsoft has planned for Windows 10 mobile is new features for Continuum (this feature connects your smartphone to a display and act like a desktop computer). This means that you will be able to put your phone on sleep mode without crashing your Continuum experience.
Proximity Connect feature will connect your smartphone wirelessly to a dock and the dock will be able to detect your phone via Bluetooth pairing.
Changes have also been made in Continuum desktop in such a way that it closely resembles the PC version of Windows 10. It will now be able to support windowing of apps, that means that multiple apps can be open at once and apps will no longer have to run in fullscreen. It will also be possible to move apps around and resize, same as on the PC.
Another big news is that now you will be able to customize your Start Menu. Continuum will provide more PC-like experience. You will be able to pin apps to the Taskbar to a System Tray and run apps in windows. Now it will be possible to resize windows and drag a window to snap it.
Notification center has also been changed and now it resembles PC version of Windows 10. Microsoft announced some business features such as an ability to bulk update devices via USB, this will ease the work of updating devices for admins.
Moreover, new auditing features will allow to turn on SMS logging, to check the logs remotely. With new management features, you will have more control over Wi-Fi Direct and reset PIN remotely. Redstone 2 is expected to be released in April 2017.
Author's Bio

Sukumar Salokhe is the VP of Technology at Mobisoft Infotech. He has 11+ years of extensive experience in solutioning, designing and architecting the scalable web and mobile systems. His expertise is in software development, consulting, delivery and mentoring. At Mobisoft Infotech, he primarily focuses on technology resources and develops the most advanced solutions.