The much-awaited Microsoft Worldwide Partner Conference recently kicked off at Toronto, Canada with a motivating keynote speech by Satya Nadella. The tech giant's major event witnessed active participation of approximately 13,000+ partners spanning across 144 countries and more than 90 global press and tech analysts.
The main theme of the event was how 'Digital Transformation can help ignite higher margins and faster growth for Microsoft partner' – and some big brands from the tech industry such as GE, Japan, and Ecolab officially announced their tie-ups with Microsoft to kick off a whole new digital journey with the main motto to increase partner profitability and speed up business growth.
We're in the midst of a digital revolution and our data is highly susceptible to privacy risks and security of highly-sensitive data is a threat as technology has taken over almost all aspects of our business and personal lives. The current digital revolution draws a clear path for an all-new digital transformation with totally new ways to engage customers, empower employees, optimize operations and transform existing products as well.
"We will help enable digital transformation by delivering more personal computing across Windows and our devices. With this next wave of computing, all new opportunities are available for our partners – across Windows, Surface, Surface Hub, and Microsoft HoloLens", as stated by Microsoft at the Worldwide Partner Conference.
Let's take a look at the major announcements made by the company spanning across cloud computing, latest partnerships, and more:
Surface as a Service Coming Soon: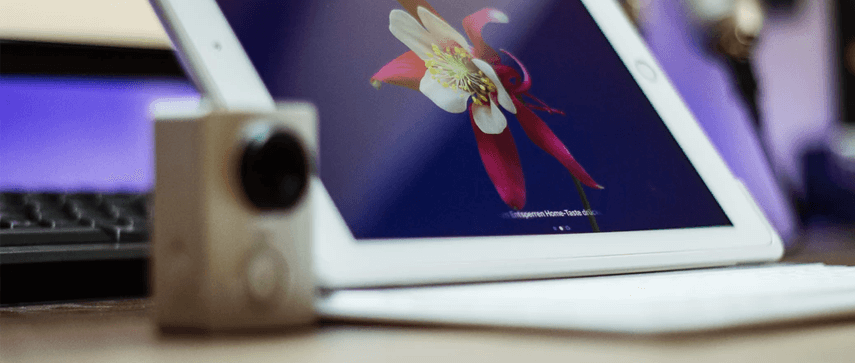 Microsoft has announced a whole new program specifically aimed at expanding Surface's hold in the enterprise named as 'Surface as a Service'. So what does this mean? It allows businesses to lease Surface devices as a subscription service through Microsoft's Cloud Solution Providers (CSPs), packed with subscriptions to Office 365 and Windows 10. This move has been rooted to boost Microsoft's declining hardware business and customers can get quick access to the latest hardware as well as fast device refresh cycles.
The latest 'Surface as a Service' program has been created to offer a totally different way of bringing in the Surface device into the enterprise, which goes way beyond the traditional reseller programs. There weren't in-depth details on how the subscription service would work, but it will be available to CSP's who are also genuine Surface Authorized Distributors.
As of now, the program is initially being launched with ALSO, which is a leading Cloud Solution Provider in Europe, but Microsoft has declared that it would expand this program all over the world very soon!
Microsoft forges Ties with Big Blue and Booz Allen Hamilton:
The biggies within the tech world Microsoft and IBM have entered into a new partnership to write and develop new business applications for the Microsoft Surface Tablets and Surface Book Laptops. What does this mean for Microsoft?
It spells victory as getting into a partnership with IBM which has pre-existing business partnerships with many of the world's leading brands is quite an achievement. The main fact that customers all over the world demand Surface is a big bonus for Microsoft's slightly shaky hardware business, and another major win is Windows 10 operating system would gain a better reach. For IBM, this deal is very similar to the one it forged with Apple back in 2014 to build applications for iPhones and iPads and the big benefit for the Big Blue is that it can rake in more enterprise software customers minus the cost of having to support hardware.
Microsoft and IBM's partnership traces back to around 20 years, as they have been working on a variety of tech and business solutions. "It's kind of natural that we'd find a way to work great with IBM," says Brian Hall, general manager of Microsoft Devices.
Azure Stack:
Around a year ago, Microsoft flashed an important news amidst the cloud technology wars: Special software that provided business customers with the access to build their own mini-clouds, running on their own hardware independently.
However, there is a slight change now as the tech company has announced different plans – Microsoft Azure Stack won't work with a company's current hardware, at least in the starting. Instead, Microsoft is working on a new model where customers will have to buy special Azure Stack 'integrated systems' from Dell, Hewlett-Packard enterprise and Lenovo too. Another update is Azure Stack has been pushed to 2017 and not this year.
This news has attracted mixed reviews from those in the IT community eagerly waiting for Azure Stack. Why? IT professionals wanted to take advantage of the benefits of Microsoft's Azure cloud services, without having to make any changes to what they were already doing.
Here's a throwback to Windows 10 and all its coolest features.
Facebook says Hello to Microsoft: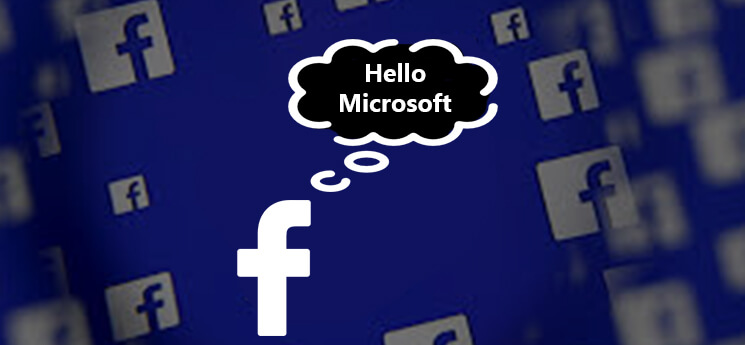 Microsoft just won Office 365 a thundering customer. The social networking giant Facebook would be migrating its more than 13,000 employees to use Office 365 for internal collaboration.
Employees would gain access to Office 365 web-based email and calendar services and Facebook would be using Microsoft's cloud-based applications which includes Word, Excel, PowerPoint, email and others. Facebook's CIO Tim Campos declared during the conference as to why this relationship is a win-win situation, "Productivity is our most important charter, but security and efficiency are also paramount, we need the right technology to empower employees, while also ensuring our business is safe at all times."
However, Facebook won't have access to other tools such as Skype and Yammer as it is direct competition with their own services – Facebook for Work and Facebook Messenger.
Microsoft, GE to Partner: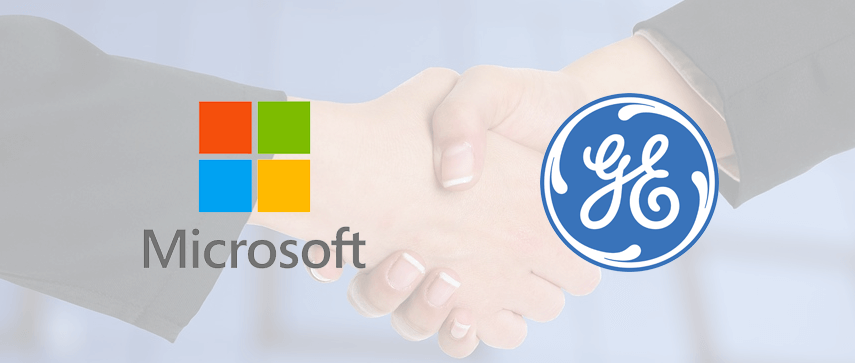 The force is strong with Microsoft as it scores another big name for itself – GE's Internet-of-Things Platform would be running on Microsoft's Azure cloud platform.
GE would be bringing its Predix industrial data-gathering operating system to the Azure cloud computing platform, as both the companies are in the process of moving from their legacy into more mobile and internet-focused areas. How does it work? Before we understand that, let's take a look at what Predix is:
It's a software and cloud platform that enables a standardized method for companies to connect their industrial devices – be it train wheels or packaging machines – to the cloud to optimize and monitor them.
GE's Predix software platform, allows industrial machines to connect to the industrial internet and with this partnership it would come to Azure's cloud platform which gives users the access to analyze and share data from their devices using Microsoft applications.
This is a very first deal to be signed by Microsoft and GE. "Every industry and every company around the world is being transformed by digital technology," Microsoft CEO Satya Nadella said. "Working with companies like GE, we can reach a new set of customers to help them accelerate their transformation across every line of business — from the factory floor to smart buildings."
Here's a discussion happened between Satya Nadella (CEO, Microsoft) and Jeff Immelt (Chief Executive of GE) for further insights into the Microsoft-GE partnership.
Apart from the above updates, the last keynote of the 2016 Worldwide Partner Conference by the new executive vice president of Microsoft's worldwide commercial business unit, Judson Althoff's was the most anticipated. He started off his keynote on an extremely enthusiastic note stating, "It's an exciting time for digital transformation!" and within his speech he declared his roadmap for Microsoft in 2017 to focus on six main priorities which are:
Drive digital transformation with customers
Accelerate cloud adoption
Propel Windows 10 enterprise deployment
Generate SQL Server 2016 growth
Drive ISV and system integrator momentum
Make experience come to life through hardware solutions
Author's Bio: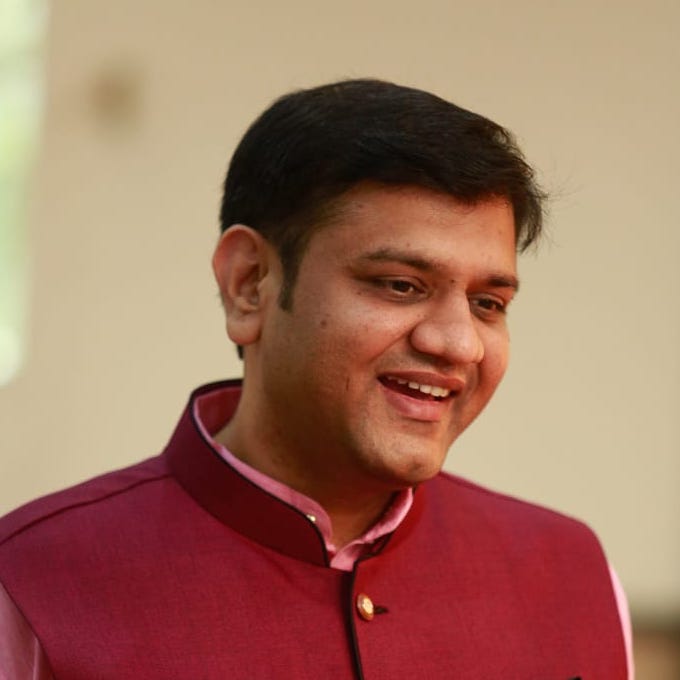 Pritam Barhate, with an experience of 14+ years in technology, heads Technology Innovation at Mobisoft Infotech. He has a rich experience in design and development. He has been a consultant for a variety of industries and startups. At Mobisoft Infotech, he primarily focuses on technology resources and develops the most advanced solutions.