Through the present health technology boom among patients and ubiquitous adoption of electronic health records among the providers are quite vivid, the growing digital healthcare industry has started depending on an influx of data that can be useful for physicians and patients to collectively reach desired outcomes. The more data healthcare providers are capable of harnessing, the more effectively they will be able to treat individual patients, oversee population health initiatives and support new value-based care models.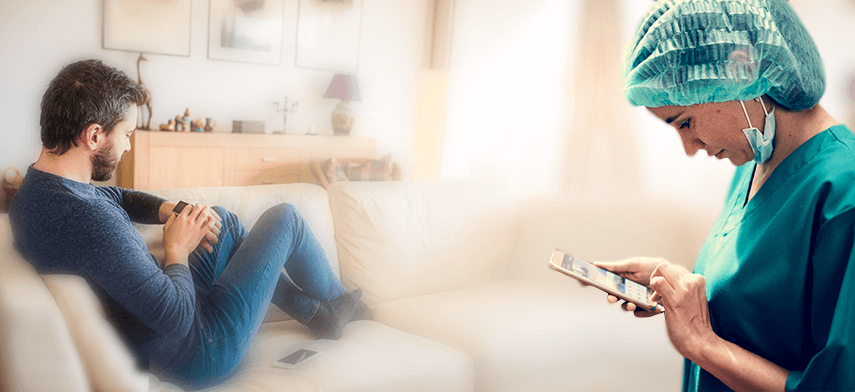 A very crucial data source, which has started playing a vital role in monitoring and managing health conditions, is called Patient-Generated Health Data (PGHD).

As stated by The Office of the National Coordinator for Health Information Technology, Patient-Generated Health Data is accumulated through varied digital health tools like patients' health records, online questionnaire, mobile apps, wearables, and medical devices. This data is helpful in improving the engagement of patients with their care plans.

Recently the interest in PGHD has grown exponentially. Clinicians are actively seeking innovative ways to capitalize on the prevalence of digital devices and opportunities to utilize the profusion of data generated by the patients.

So, without further ado, let's talk about these opportunities, challenges and enabling actions related to PGHD for key stakeholders including clinicians, patients, their designees and researchers.

Before diving into that discussion, let's have a look what PGHD actually is and whether it has any particular criteria in the health IT rules and programs.

Patient-Generated Health Data (PGHD) – An Overview
As the name suggests, Patient-Generated Health Data is health-related data, created, recorded, accumulated or inferred by or from patients or their designees, to assist in addressing a health concern. It needs the engagement and participation of the patients. They gather their own health information through mHealth apps and remote patient monitoring systems.

The patients' information that PGHD includes:

Medical history
Treatment history
Disease Symptoms
Biometric data
Lifestyle choices
PGHD actually changes the way healthcare providers engage with their patients outside of a hospital, helps the experts plan new treatment procedures and makes the patients feel like a vital partner in care.

By supporting humongous patient-generated health data benefits and the ways to collect the data, providers have become capable of bringing betterment in the healthcare industry. They help in building a wealth of information clinicians, researchers, and patients can all use.

Interesting Read: Wearable Technology: The Coming Revolution in Digital Health

Now let's have an outlook on the PGHD-related criteria in the health IT rules and programs.

PGHD-Related Criteria in the Health IT Rules and Programs – An Outlook
According to the certification rule by The Office of the National Coordinator for Health Information Technology (ONC), a certified EHR product must accredit a user to –

Discern, record and acquire information directly and electrically shared by patients or their designees
Reference and link to the documents having health information of the patients
This criterion is aimed to encourage patients to deliver their health data electronically in the most flexible way possible. ONC motivates health IT developers to create an innovative and effectual mean of meeting this criterion while simultaneously supports the care providers collecting health data from patients.

Another report on Promoting Interoperability states, patient-generated health data or data from a non-clinical setting is integrated to authorize Electronic Health Record for at least one unique patient seen by the Merit-based Incentive Payment System as an eligible clinician during the performance period.

This initiative is intended for supporting increased coordination of care via patient engagement and electronic exchange of information utilizing certified electronic health record technology.

Opportunities, Challenges & Key Actions For Every Digital Healthcare Stakeholder
The amount, types and frequency of available PGHD are dependent on the growth of consumer health technologies, including smartphones, apps, and wearable devices. This advancement helps patients and their caregivers to independently and immaculately capture, and share their health information via electronic devices with clinicians and researchers from anywhere on a more frequent basis than before.

This increasing usage of PGHD has brought new opportunities for the stakeholders. Also, there are some challenges come along with this. Let's have a look at which stakeholders get what opportunities, face what challenges and can enable what possible actions.
Patients and Caregivers
Opportunities
The increasing usage of PGHD empowers the patients and their caregivers to manage their health in a better way. It supports shared decision making as per patients' preferences, helps clinicians understand patient's health over time, and minimizes the time and cost associated with visiting a clinician.

Challenges
Other than gaining benefits from the capture and use of PGHD, the patients and their caregivers may face challenges from it too. They cannot share the data without internet access and a smart device. Also, patients are not always motivated to capture and share their health information with their clinicians. Other than these, there are other challenges, such as high device rates, lack of health technology understanding and concerns about data privacy and security.

Interesting Read: What is PHI and What is not PHI?

Enabling Actions
To make the most out of the opportunities that patients and their caregivers get from the use of PGHD, they should collaborate with clinicians and researchers to determine how capturing, using, and sharing PGHD can be valuable for health management and support active patient participation in testing the functionality and usability of smart devices and apps.
Clinicians
Opportunities
The use of PGHD helps the clinicians to have a holistic view on their patients' health conditions, improves the collaboration between the clinicians and the patients to create customized treatment plans, reduces workload, minimizes overall cost and enhances efficiency. In a nutshell, it encourages clinicians to make timely and well-informed decisions for their patients' health.

Challenges
While using and sharing PGHD, clinicians may face several challenges such as the possibility of an increase in liability and accountability, meeting patients' expectation levels, confirming the accuracy and validity of data from wearable devices, managing security risk and standardizing the information collected from multiple devices.

Enabling Actions
Clinicians work within and across organizations to incorporate prioritized PGHD use cases into their workflows. They should also take actions in improving the collaboration with developers to get access to advance technologies that support PGHD interpretation and use. And above all, they should always educate and encourage patients to capture and use PGHD in ways that enhance data quality.
Researchers
Opportunities
Patient-generated health data opportunities for researchers include simplification in research workflow, keen observation on the patient and population health and widening the recruitment and enrolment in studies.

Challenges
Though advanced online health tools encourage patients to collect PGHD and participate remotely in research studies and trials, researchers often face challenges in confirming participant eligibility, supervising the consent process, and gaining high-quality data from the care delivery procedure.

Enabling Actions
The PGHD policy framework should incite organizations, that fund or organize research to consider, to boost funding for incorporating the capture, use, and share of PGHD into research. Also, researchers can strive to convey the importance of PGHD collection and use and to deliver study results to patients. To further encourage individuals to participate, researchers can choose multimedia tools to demonstrate consent to patients with varying levels of health literacy.
Policymakers
Opportunities
Federal and state policymakers can minimize security and privacy concerns for patients, clinicians, and researchers by discerning and publishing pertinent guidelines and best practices for PGHD use. Their initiative encourages the usage of PGHD via innovative regulatory measures, flexible payment models and health IT incentives.

Challenges
Policies can be made according to the evolution of technology. If the policymakers do not stay updated with the fast-paced changes in health technology, their regulations cannot stay relevant as technology changes and as a result, those will not be able to encourage innovation.

Enabling Actions
According to PGHD policy framework, policymakers consider collaborating with other stakeholder groups to do vital queries about which things should be included in medical records, what standards are required, how the patient's data should be shared, and what protections need to be put in place.
Technology Stakeholders: Developers and Standards Bodies
Opportunities
The main technical infrastructure and tools needed for enabling the capture, use and sharing of PGHD are dependent on the developers and regulatory bodies.

Challenges
Technology stakeholders often face the lack of adequate resources and investment to formalize interoperability standards of the devices, used for sharing PGHD, as per market pace. They need to be careful in making a balance between the priorities of patient safety and medical innovation.

Enabling Actions
The key action that developers can do is to improve the usability and accessibility of the technologies used for capturing, using and sharing PGHD by patients, clinicians and researchers. The stakeholders should maintain privacy and transparency with consumers about the policies related to PGHD use. Also, the standard bodies should address the requirements of the healthcare ecosystem for PGHD use and improve the pace of standards development for capturing and processing the data.
Payers and Employers
Opportunities
Private and public payers can assist in aligning incentives between patients and clinicians. They can boost interoperability and data sharing through their reimbursement policies. On the other hand, employers can improve the rate of capturing and using of PGHD by giving away lucrative discounts on health insurance premiums, free wearable activity trackers, exciting prizes to their employees for reaching particular health milestones.

Challenges
Patient-generated health data challenges for payers and employees include mainly the lack of proactivity in sharing PGHD by the clinicians. It may hamper the increased capture, use, and sharing of PGHD for further payment purposes.

Enabling Actions
As per the suggestion of PGHD policy framework, by altering the reimbursement programs payers can motivate the clinicians to use PGHD as part of their clinical care. Also, the payers and employers both can incorporate feedback mechanism and incentives to insurance plans and wellness programs to encourage patients into healthy activities.

Final Thought,
As the digital health tech industry continues to grow and organizations take the initiatives to reach the ultimate goal of universal semantic interoperability, the communication between key stakeholders will be crucial for creating significant data exchange environment that helps the healthcare system become better and stronger. With a robust PGHD sharing system, this communication can be stronger between all the stakeholders and high-quality care can be delivered.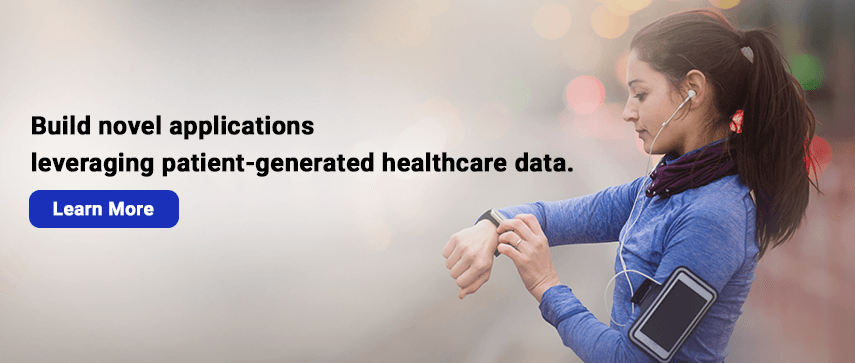 Author's Bio

Shailendra Sinhasane (Shail) is the co-founder and CEO of Mobisoft Infotech. He has been focused on cloud solutions, mobile strategy, cross-platform development, IoT innovations and advising healthcare startups in building scalable products.