Considerable change in consumer purchasing has resulted in a major shift in the pharmaceutical industry. From direct brick-and-mortar store purchases to online orders and doorstep delivery. Covid-19 has been a life-changing experience for people around the world and it has been a heavy influence changing the processes of the way businesses run. Prescription delivery services have provided the opportunity to people with efficient access to care and medication delivery services.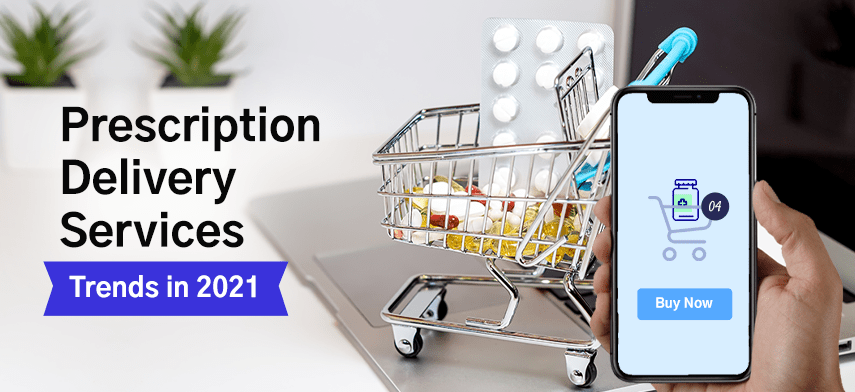 With strategic Rx management, patients can get alternative ways to purchase medicines and other essentials. The prominence of prescription delivery services shone in the pandemic period. This was due to the sheer demand pharmacies faced in delivering vital medicines to people's homes.
Prescription Delivery Market Growth in 2021
The demand for prescription drug delivery services is on the rise, and the trend shows that the market is going to expand by about 18% between 2020-2030. As of 2018, the market value was set at about USD 1,200 billion and this number is forecasted to increase to USD 1,733 billion by 2026.
The pandemic has shown almost every industry that traditional methodologies are not sustainable. Several businesses faced hardships because they were unable to hold the fort during the pandemic.
However, even though the world came to a standstill, vital medicine was still needed there was still a need for vital medicine to be transported to those who needed it. To overcome the issues they faced, the industry had to factor in these problems and find solutions for them:
1
Gathering real-time information
With pharmaceutical products, on-time delivery, correct dosage, and storage conditions are all vital information that needs to be tracked. A slip-up in wrong medication being sent can be the cause of a life and death situation.
But the problem was how to track and make sure everything worked on time, without actually being present during the whole process. The answer for this is to use technology and software to bridge the gap as the cargo/delivery was transported.
2
A reliable supply chain
Technology is important, but so is the ability for coordinated deliveries and being able to make changes midway. Whether it is for identifying the quickest delivery routes or redirecting cargo to a different destination, there is a need to ensure that these options are available when necessary. For the most part, technology can be used to overcome these issues, but we are still far from perfecting this process.
3
Digitizing the whole process
The old process of purchasing medicine included some form of manual labor with doctors having to write down prescriptions. However, this needed to change as people were not able to venture outside and pharmacists needed a way to verify the prescription before delivery.
Adopting online methods of receiving and verifying prescriptions has made this process a lot easier. Delivery services can send medications out within a short period to the customer. This is done using improved versions of medication management technology and medication prescription software.
Trends in 2021 for Prescription Delivery Services
With the massive shift in the industry over the past year, it is easy to forecast that further changes are going to occur in the future. Every industry is still changing as of now and will not become stable for some time in the future. So, here are some trends to look out for in the coming months and years that can affect a pharmaceutical business.
1
Pharmacies becoming the front for healthcare
There is a shortage of physicians and doctors who can heed a patient's every beck and call during these times. With so many patients to deal with and increased pressures from hospitals due to the pandemic, patients are not able to meet with or talk to their doctors all the time. Even when they need to make changes to their medications or dosage, they might not be able to reach their doctor.
Add to the fact that doctors are not always present in remote and deserted areas but pharmacies usually are, this opens a path for pharmacies becoming the main front for people looking for help with their medications. As seen with the pandemic, pharmacies were allowed to participate in the health movement by being allowed to administer vaccines to the public. This is a major step towards increasing the scope of services that pharmacies provide.
2
Increased mobile usage for ordering medicine
Mobile phones have become the leading method of internet browsing over the past years. As mobile technology improves drastically and almost every person using a mobile phone, it is easy to see why. With social distancing and having to stay at home, the use of mobile phones has increased in 2020 and online ordering has seen massive growth because of it.
Even after the pandemic ends, the use of mobile phones to make online purchases of medicines will remain high. By now, most people would have gotten used to getting their medicines delivered home regularly through a home delivery prescription management system.
Future of Pharmaceutical Industry
The e-pharmacy market has proven to be a vital industry in battling against Covid-19. This fact is made evident through the forecasts that are provided for the industry over the coming years. With a valuation of $60 million in 2020, this number is expected to more than double to $136 million by 2026 – which is over a 13% increase during this period.
With the increased dependence on medicines through online pharmacies, usage of telehealth services, and the adoption of digital prescriptions, the future is set to bring massive gain for the e-pharmacy market. The number of users of the internet, mobile phones, and web services is not going to die down. They are only going to keep rising, and with it, the e-pharmacy market will rise as well. Solutions such as a pharmacy management system or advanced Rx management systems are becoming more vital.
For this reason, the full digitization of the industry is extremely important to keep up with the digital trends taking over the rest of the world. Once digital solutions are found for all the medical-related problems the industry is facing right now, e-pharmacies have a big chance of becoming the leading method that consumers choose in the future.
Benefits of Prescription Delivery Services
1
More revenue-making opportunities
Offering delivery services means that a pharmacy is opening up more avenues for revenue to come in. By having options such as weekly or monthly scheduled deliveries, the revenue can flow in more than when compared to brick-and-mortar stores. Strategic Rx management is required to keep up with the increased number of orders and revenue.
2
More patients are using online delivery platforms
Due to the rise in online delivery usage, more patients are using these methods to find prescription delivery companies. This gives pharmacies a bigger pool of patients to attract to their delivery service.
3
Gathering important customer data
Pharmacies can get a lot more information about their patients which they can then incorporate into their future strategies. For example, by regularly delivering to patients, they can learn about their preferences, times they want medicines to be delivered, how regularly they should be, and so on.

Patient Loyalty through Advanced Rx Management
Patients look for a good customer experience and comfort that relays customer satisfaction and extends their loyalty towards the business. When a patient visits a pharmacy, this is a chance to create a relationship with them and get them to come back for their next prescription.
The option of delivery services makes this whole process so much simpler. Patients don't need to visit the store anymore for a pharmacy to have a relationship with them. Once the initial contact has been made, then regular delivery on time and in a personable manner can ensure that these patients keep coming back to that same pharmacy for all their needs.
To help with this, a pharmacy could also:
Partner up with a logistics company to ensure that deliveries go out on time. If the pharmacy cannot handle this well themselves, then this is the next best move.
Offer delivery to multiple locations – A patient/customer is not always going to be in one location. By offering to deliver to wherever the customer prefers, will give them a good impression of the service.
A brand is important – Placing stickers, name tags, collectibles, or usable items (such as medicine holders with the brand on them) can go a long way in reminding the customer about the name/brand of the pharmacy.
Incorporating advanced prescription management system for delivery – This prescription benefit management will help them manage all the medication orders sent in by their customers. It will help eliminate problems with the wrong medication being delivered.
To conclude,
Prescription delivery services will continue to see massive growth over the coming years and pharmacies would do well to get on board the trend and ride the wave. However, a good digital system should be put in place to ensure that the process of delivery is efficient and simple. At times like this, a company such as Mobisoft can work wonders towards creating software that fits the bill.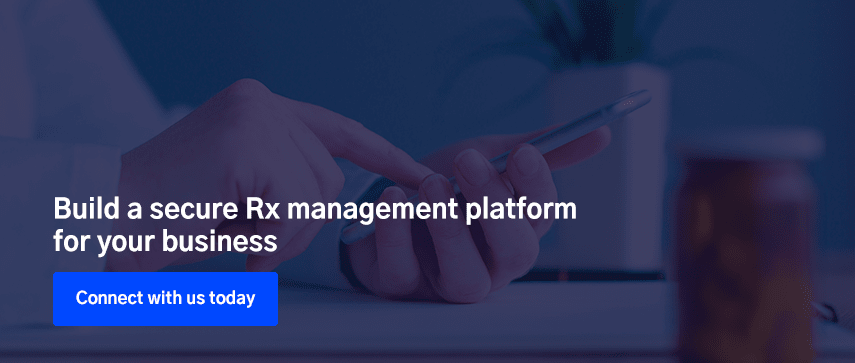 Author's Bio

Shailendra Sinhasane (Shail) is the co-founder and CEO of Mobisoft Infotech. He has been focused on cloud solutions, mobile strategy, cross-platform development, IoT innovations and advising healthcare startups in building scalable products.