Emerging technology trends focus on easing up the operational procedure and workflow optimization. The innovations are applicable in many domains, including warehouse management operations. While some of these are too large and cumbersome, Mobisoft's warehouse scanning systems successfully eases the lives of warehouse in-charges and operators. The solutions are multifunctional and highly portable.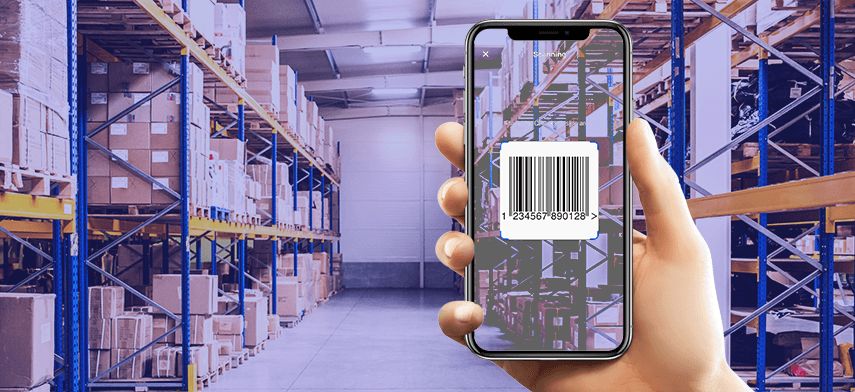 An absolute must in modern warehouse management systems, let us look at how these scanning solutions make an overall positive impact.
Computer Vision Scanning Solutions Elevating Operations for Organizations
The warehouse management process has changed a lot with the implementation of technology. With Computer software and AI automation, several innovations have emerged over the decades. Finding the right solution for effective inventory management requires combining a few for the best possible outcome.
A serious issue faced in warehouse operations was the sorting and keeping track of the available inventories. For those who used spreadsheet-based solutions, 88% of spreadsheets were erroneous. 2D barcodes, RFID tags are a great way to store relevant information about the products in-store.
With increasing inventory capacity, choose wisely between the available inventory optimization investment. The trick lies in using the proper tool to maximize the efficiency of the working organization.
The Functionalities of QR Codes
The main advantage of QR codes over line bar codes is the available storage capacity. QR Codes, or Quick Response Codes, store information on an optical label in a 2D matrix. Comprising of black squares inside a white background square grid (minimum 1cm x 1cm), they can store position, alignment, format, and other related product information. The code reveals all the necessary and relevant details of the product inventory.
Designwise, a usual QR code will have 3 distinct squares in the 3 corners and a smaller square in the 4th corner. The processing software uses them to adjust the view angle and orientation of the image.
QR Codes in Warehouses
Smart devices use image-capture and recognition analysis based on the principle of the Reed-Solomon error correction.
The captured image data is extracted through a pre-programmed processor. A 2D camera-capture requires a digital camera lens(already available in smart devices).
The worldwide shift towards mobile scanning solution for warehouse management is steered by the benefits smart devices have over traditional scanners. They are popular in warehouse management as they help in streamlining the workflow.
However, a good inventory scanning system software is the key to ensuring the success of any warehouse operation. Let us look at the possible applications of mobile computer vision scanners inside a typical warehouse.
Keeping track of warehouse shipment

Multiple specialized warehouse apps have been designed for both iOS and Android platforms. While varying in features, most of these apps allow multiple functions. Keeping notes and supply records of inbound and outbound components, synchronizing data, barcode scanning, and the list of available features goes on and on. Some apps provide additional customization options tailor-made to the warehouse requirements. There are also features of active and passive tracking. GPS asset tags are part of the active tracking system. They transmit the route and speed of the delivery truck as it travels along.

Inventory Management

Apps specially made for the warehouse manager also exist. These apps provide inventory management tools that enhance efficiency. The managers can obtain real-time information and particulars about the inventory in stock. There are separate options for sorting, item lookup, cycle count operations, and more. Get quick, accurate results using RFID tags and QR code scanners. These can be used to optimize the lead time. An inventory management solution based on RFID enabled clothing manufacturer 'Zara' completes the entire process from design to warehousing within ten days.

Wearable Smart-Gadgets for Warehouse Operations

The warehouse management system operations have greatly benefited from the integration of wearable gadgets, along with other smart devices. The Keyboard Wedge feature is used to add a custom barcode scanning button in the keyboard- effectively turning it into a smart scanner. Employees use these add-ons under payroll for sorting and finding out products in the warehouse. The devices reduce the margin of human error to negligible standards.

Logistics Management

It is now possible to keep real-time information of all the inbound and outbound shipments. The feature is particularly useful in searching for a lost/misplaced or damaged shipment. Logistics details can be retrieved using the consumer's name (or any other detail) in a QR code scan. Use this feature to address consumer concerns regarding the delivery of a shipment.

Digitalization of Documents In a Single File

With warehouse inventory management software and QR codes, it is now possible to keep track of the entire transaction between customers, monitor and record daily work into a single compact digital document. The documentation acts as valid proof.

Delivery Operations

Timely delivery of products is a crucial factor in delivery, warehouse, and supply chain management. Bar code scanners facilitate completing the last-mile delivery. All the customer details are available to the concerned delivery person. There is also no need to worry about the proof of delivery. A shipment verification scan just before making the delivery takes care of that.

Bar Code Scanning

Smart device 2D camera-based scanners work better than LASER scanners. They function well under low-light conditions. They are easily portable, cheaper to make, and process images much better. 2D barcode scanners can also scan the barcode in any direction. 2D barcode scanners can be programmed to recognize texts. The same can not be said for the LASER barcode scanner that uses a red diode to process the tags along either a linear or omnidirectional axis. While they are also easy to use, LASER scanners are not that easy to carry around.

Other Possibilities

Along with Biometric ID Scanning, QR is quickly becoming one of the most popular identification methods in the corporate sector and warehouse spaces. Workers can easily log in during their duty hours using their smartphone app. It is a safe way to avoid human touch interaction. They can also be used to check for OEM(Original Equipment Manufacturer).
Advantages of Mobile Computer Vision Scanning Solutions for Warehousing
1
Savings on Operational Expenses
2D mobile scanner apps can be used throughout any section of warehouse operation. Fully dedicated scanners are expensive, often costing more than twice of a smart device. Several companies adopt a BYOD(Bring Your Own Device) strategy to avoid the purchase altogether.
2
Compatibility with ERP
Enterprise Resource Planning(ERP) software has brought in a few features of the fully developed Warehouse Management Systems(WMS) nowadays. They can be accessed over Android and iOS platforms easily. With mobile OS platforms being popular, it is easier to train employees.
3
Higher Operational Efficiency
The usage of GS-1 compliant 2D scanners is increasing each passing day. They can store a much larger amount of information than the preceding 1-D barcodes. The images are easy to capture from any direction- in low light or even slightly damaged conditions. Besides, these scanners can operate at high speed.
4
Enhanced Storage and Reporting Abilities
Mobile vision scanners produce accurate data capture outputs at consistently high speed. Obtain transaction confirmation within a few seconds of scanning. The updated information can be found in the ERP immediately. Combined with a high storage capacity, eliminating manual paperwork and possible errors is comparatively easier.
5
Low Error Rate
Most QR code scanners can capture multiple codes at once. The reduced repetition of the same tasks results in much lower chances of human error. Double-entries and data redundancy can be avoided. Using the inventory scanning system, it is easier to tally and associate the correct lot or batch number of products with their respective sales orders. The automated process yields much better results than manual matching. It is also much easier to pull out the order details in case of any discrepancy.
6
Digitization Resulting in Zero Paper Wastage
How about a little concern for the environment too? With mobile scanning solutions, paper works and sales orders are directly available on smart devices. This proves that along with lower operational costs, mobile scanning solutions for warehouse management is the preferred eco-friendly option.
7
Real-Time Inventory Products and Shipment Tracking
Synchronization with ERP software enables real-time tracking of each item in the inventory list. Warehouse managers use mobile vision to obtain accurate data in real-time and take decisive actions. These decisions aren't possible without timely insights. The tracking is also valid for shipments- both inbound and outbound.
Final Thoughts,
Technological trends throughout the world indicate that businesses prefer QR code scanning for the collection of inventory data for warehouse scanning systems. The data collection is usually processed through Enterprise Resource Planning (ERP) software many of which consist of a few features of the entire Warehouse Management Systems.
ERP solutions are accessible by smart-devices – on both Android and iOS platforms. There are several other benefits to the implementation of ERP solutions like lower operational costs, enhanced storage, higher speed, and efficiency are some of the notable ones. These digital scanning solutions constitute the mobile computer vision experience.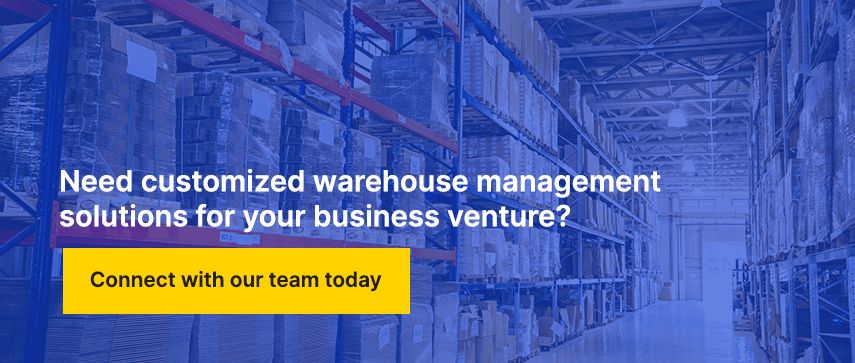 Author's Bio

Nitin Lahoti is the Co-Founder and Director at Mobisoft Infotech. He has 15 years of experience in Design, Business Development and Startups. His expertise is in Product Ideation, UX/UI design, Startup consulting and mentoring. He prefers business readings and loves traveling.