Scaling graph of the missed medical appointments due to the lack of suitable transportation channels exhibits the pressing need for NEMT. The aging population and invalid people irrespective of age are guaranteed customer base which assures strong chances of success in the NEMT industry.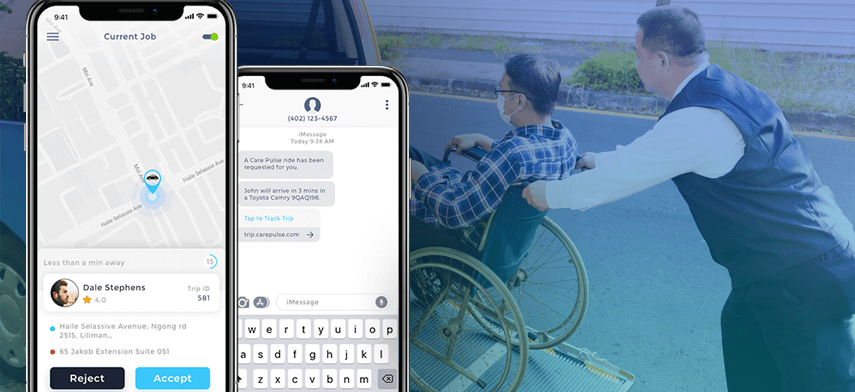 The consistent patterns and service requirements are stating the need for NEMT. The huge demand in the present would be soaring further in the future. It ensures that the present time is the most congenial to start NEMT business with proper planning, patience, and prompt action.
The primary prerequisite for commencing a business is just possessing a van. But the growth you may require in the future depends on being ready and prepared for the demand and competition which will be at the peak in the upcoming time.
Initial Steps for Newcomers to Start NEMT Business:
The newcomers need to decide whether they want to have the sole proprietorship of the business, an LLC, or a joint venture. Along with this, the transportation licensing has to be done or validated. Beginners can get more information in this regard from the State Department of Health and Human Services. The documentation, validation and license process could be time-consuming. So, have a buffer time before launching your business. Besides this, business and marketing plan, hiring of personnel, vehicles with necessary arrangements and NEMT software are the essentials to start the business.
For Existing NEMT Business Runners:
It is time for the existing NEMT business owners to revise the various strategies and ideas to expand the operation. With the help of technology and making the staff more tech-savvy can set you at a higher level in this industry by providing quality trips and optimizing the profit out of daily scheduled trips since the entire operational tasks can be managed and monitored with NEMT software.
Whether You Are a Newcomer or Existing Business Owner, There Are Certain Steps That Will Help You Grow: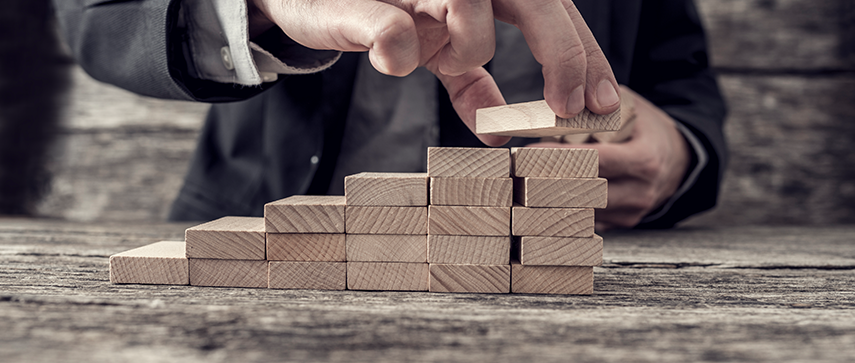 1
Plan Your Investments:
Investments depend on your plan for business expansion. You need to decide whether you want to serve the limited clients and do business at a small scale and local level or you want to expand it at the state level. In the former case, you need to complete the limited trips maintaining quality and building relations with your clients. For better execution, you will require efficient software that would manage automated scheduling, billing, and mandatory operational tasks.
In the latter case, if you want to expand, you will have to raise your service standards at a higher level by optimizing your NEMT software through technological upgrades so that you can have your business flourishing.
Considering, each state has its own vehicle certification policy, take into account the expenses for insurance, transportation licensing and permits. Evaluate the cost of vehicle maintenance, fuel, office supplies, etc. which will keep the business functioning smoothly and complying with the operations with HIPAA standards.
2
Offering an Affordable Rate for Your Service:
Providing up-to-the-mark service at an affordable price is one of the key factors attracting clients. The average earning of the NEMT service provider lies between the bracket of US$35-US$60 per hour. You can get an approximate idea to finalize your rates by comparing your competitors' rates in that same region. Comparing their pricing patterns, fleet, services, you can offer some attractive discounts or schemes for your clients to be noticed.
3
Advertisement and Branding:
The use of brand and advertising can speed up your reach to your clients. A brand can be a logo, tag-line, color theme or a combination of certain images representing your service. It is a sign of identity which makes people recognize your service and business and works as a connection between you and them. The brand, as the face of your business, should be appealing. The big share of NEMT business comes from the senior citizens so start researching your local senior centers, retirement and assisted living facilities and healthcare providers. You can get the business from these centers and once these clients start to develop trust in you, word of mouth recommendations will start to play its role as the most genuine component of your advertising and branding.
4
Stand-Out Factor:
You are providing the same service which your competitors are. Then what would be the difference that would make people notice you and compel them to be part of your business? The stand-out factor is the solution. Giving the same service but having some special features will make you stand out among your competitors. Understand the need for clients before they demand. Clients expect a little more from a NEMT driver than an ordinary taxi driver. Being proactive and kind to your clients can make them feel cared for and valued. NEMT industry has been facing some issues as far as service to clients is concerned. Genuine striving to overcome can provide you the stand-out factor.
Being Late: Prevalent Complaint.

Nobody likes to wait. Even a fit and healthy person detests waiting, let alone a patient or disabled person. Being punctual means being in demand in the NEMT industry. But, to achieve the punctuality, one has to streamline and optimize the schedule in a way that it will allow approximately 15-20 minutes time managing the gap between pick-ups. Obviously, you will have fewer trips but from the clients' point of view, they will have a good start and quality trips. Clients would start to demand your service so you can ask the broker for better rates. And your enhanced reliability and quality will compel them to agree with your terms.

Behavior Issue: The Most Common Complaint.

Sometimes the clients experience unprofessional behavior from the drivers and the assistants. Companies get to know about this through reviews and feedback. Behavior issues hamper the business while politeness enhances your business growth. However safe your service is, you complete the trips for clients if you are not polite, it is all of no avail without pleasing personalities attending the casualties.

Some of the steps which could be helpful in enhancing driver's conduct are:

i. Soft Skill Development Sessions and Training Programs: At certain intervals and for new recruitments, soft skill and motivational sessions should be arranged. These sessions would underline the importance of decent behavior with clients. Sympathetic dealing of the drivers with the patients can certainly be effective in reducing the number of missed medical appointments. So, it would help with a better Return on Investment (ROI).

ii. Sharing the Feedback: The feedback of clients should be shared with the drivers and assistants on a regular basis while the crucial feedback should be shared with them on priority.

iii. Rewards and Recognition: Drivers and assistants should be rewarded and appreciated for their good behavior.' Criticize in private and praise in public ' policy is motivational to perform better. This R & R program can be Soft Skill Development Sessions and conducted on a monthly or quarterly basis.

iv. Disciplinary Actions: Disciplinary actionsfor impolite behavior can compel the drivers to be polite with clients. The warning letter accompanied by loss of payment and ZTP ( Zero tolerance policy) should be implemented.



Stay Connected: Reply to the Clients' Feedback and Comments Regularly.

In the world of social media and online presence, feedbacks and reviews from customers work as a bridge between business owners, staff and customers. So the remarks and comments should be addressed properly to keep the flow going. Having feedback shows that you are noticed and replying properly to one's comment encourages people to be connected. Being in contact with your staff and clients helps build a strong business. So, make it a point to check these reviews, comments as well as ratings regularly.

5
Think About the Future Demands of Your Clients in Advance:
To be successful in business we need new clients but not at the cost of losing old ones. If you succeed in retaining your old ones means you are providing a stable and satisfactory service. To maintain this in the future, you should proactively start thinking about the possible needs of your clients. Their needs and requirements can vary. For instance, they might need an assistant in the future to perform their daily tasks or scheduled caregiver visits, they might have increased medical appointments due to suffering from some chronic diseases and a lack of mobility. For providing solutions to these changing needs, you may require an interdisciplinary team that can take care of these needs with accuracy and efficiency. Having a solution to the occurred situations will increase your credibility and dependability. Specially, your service may be asked by your client.
6
Be Eligible to Get More Business from Brokers:
Brokers always want their providers to succeed. If providers succeed, so do the brokers. Being prompt, accurate, diligent and dedicated makes you eligible to get more trips. You have to do nothing extra to achieve this. Following the instruction to execute the trip as per the asked standards and keeping the detailed information of being on time, provision of asked vehicle, odometer readings, submitting claims and invoices will make you reliable for a broker. Your dedication and commitment enhance your credibility. Brokers use NEMT software to monitor and manage their provider clients.
7
Keep Yourself Technologically Updated:
Success in the NEMT industry demands high-quality service. Most of the time, this cannot be handled manually or using the antiquated process due to consistently high demand. NEMT software plays an important role in dealing with this. It enables providers to grow their business by maintaining the required standards and criteria. Automated billing and scheduling will save you considerable time and paperwork by offering a cost-effective rate to the customer. The saved time can be utilized to focus on your business and exploring the different tools.
Wrapping Up
Though, here in the market for a long time, the non-emergency medical transport facilities are revamping their strategies to suit the customers better. The NEMT service is being transformed into user-friendly NEMT software, where the customer can use it as per their convenience. Focussing on the patient 's comfort, simplicity of the app, its attractive user interface, and seamless operation, it is foreseen to make it big in the regional as well as the global market in the coming years.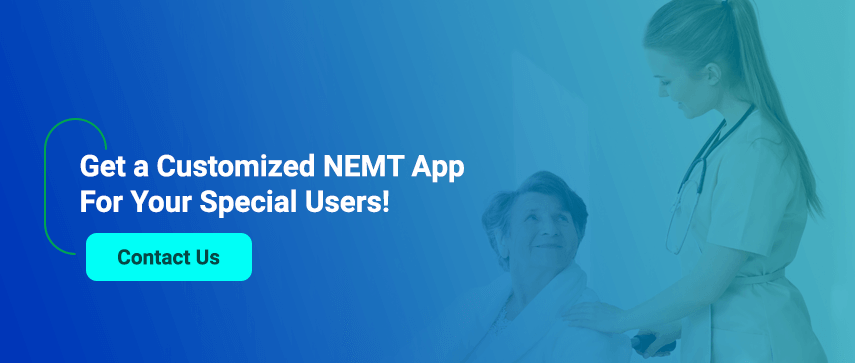 Author's Bio

Nitin Lahoti is the Co-Founder and Director at Mobisoft Infotech. He has 15 years of experience in Design, Business Development and Startups. His expertise is in Product Ideation, UX/UI design, Startup consulting and mentoring. He prefers business readings and loves traveling.