Gone are the days when people used to plan for hours to get their bus reservation. Be it long queues in front of ticket booking offices or prolonged waiting time over the telephone, people had to go through a lot of hassles while booking bus tickets. But now the scenario has completely changed in the Indian bus travel industry. With the increasing popularity and adoption of on-demand bus booking apps, now the entire process of making a bus travel reservation has become quick and hassle-free.

According to a report, over the past few years, a phenomenal rise in the online bus ticketing industry has been observed in India. Across the country, there are almost two thousand private bus operating agencies that function with around twenty thousand buses on various routes. This industry is growing rapidly nationwide, being one of the preferred modes of travel for a large population of the country.

To tap into the massive potential in the online bus booking market, an increasing number of major market players are taking their feet forward in this industry by offering user-friendly apps to their customers. In short, they are making it a breeze for their customers to book a bus or shuttle ticket without having to leave their homes.

Whether you are a startup entrepreneur who is interested to know more about the current market players in this industry or a consumer who is looking for the best bus booking apps in India, this post will surely meet your need with perfection. In this post, we have compiled a detailed list of the top bus booking app startups in India that are ruling the industry. But before diving into that discussion, let's talk about the major business models these bus booking startups follow.

Business Models of Bus Booking App Startups
The online bus booking platforms are based on mainly these two types of business models – aggregated business model and self-owned business model. Let's have a look at how these work:

Aggregator Model
In this business model, the companies partner with various bus operators and travel agencies who actually own and run the buses. The companies entering in this model don't have to maintain buses. The partners/travel agencies are responsible for their vehicles. In simple words, a bus aggregator company connects buses with customers and take a fee in return for its service.

Self-owned Fleet Model
In the self-owned model, bus/fleet owners launch their own apps to better connect with their customers. As they don't have to pay any fee to anyone to get bookings, the profit margin is bigger than that of the aggregator model.

Leading Bus Booking Apps in India
Founded by Phanindra Sama, Charan Padmaraju and Sudhakar Pasupunuri in August 2006 with a few seats from one bus operator, redBus is today considered as India's largest online bus ticket booking service provider and trusted by over 8 million happy customers globally. The company offers bus ticket booking through its website, Android and iOS apps for all major routes. Other than buses, redBus provides booking facilities for hotels and outstation cars. Also, it proffers pilgrimage tour packages.

According to a recent piece of news, the company has been tied up with Google Maps to assist travelers with inter-city bus transport information with the driving and train route statistics.

Launched in 2008 by Sudhakar Chirra, AbhiBus went through a challenging path in its initial days as the bus travel market in India was completely unorganized at that time. But now the company has become a multi-crore venture for its end to end software solutions and other value-added services. With ticket inventory from over 2500 operators and 100000 routes, AbhiBus is certainly one of the preferred choices of online booking, when it comes to bus travel.

Last year, AbhiBus brought an innovative feature named Abhimovies which allows the passengers to watch movies of their choice on any device while traveling in a bus. As in October 2018, AbhiBus was in talks with a few venture capital firms to raise around $15 million by divesting some 25% stake, valuing the company at around Rs 450 crore.

When it comes to listing down the best bus booking apps in India, the discussion cannot be completed without mentioning the impact of MakeMyTrip in today's travel booking market. It is not just a bus booking company, over the years it has become India's largest travel portal.

Founded in 2000 by Deep Kalra, MakeMyTrip initiated its journey serving the US-India travel market offering a range of best-value products and services powered by technology and round-the-clock customer support. In 2005, it launched its India operations, providing travelers the convenience of booking travel with just a few taps.

According to a recent piece of news, MakeMyTrip has launched a series of standalone and curated experiential offerings for travelers across India on its app. In the future, the company will gradually expand such experiences to include more Indian leisure and key business cities.

ClearTrip is a global online travel company, offering comprehensive solutions to book hotels, flights, trains, and buses with just a few taps. Founded in 2006 by Hrush Bhatt and Stuart Crighton, ClearTrip has left a significant mark in the online travel booking industry worldwide. According to a report, the company has claimed to focus on its core products like activities in India and the international market.

Paytm, based out of Noida, founded by Vijay Sekhar Sharma in 2010, is actually an online payment system and digital wallet company. Later in 2015, the company tied up with leading bus aggregators in India and launched its bus ticket marketplace. Paytm enabled cashless payments in the unreserved bus booking sector. Abhishek Rajan, VP and Head of travel business at Paytm, stated that "we are selling around 4 million bus, train, and flight tickets a month and hoping to double that by March 2019."

Founded in April 2008 by Prateek Nigam, Aurvind Lama, Parthasarathi Sinha, this Bangalore based bus booking startup is now considered as one of the largest online bus booking portals in India. With a network of over 3,500 bus operators on its website and 150,000 bus options per day on more than 70,000 routes, it has served over 150 million bus travelers till date. And with its online bus booking app, you can book bus tickets instantly and get alerts on exclusive offers and seasonal discounts. Ever since the company raised its funding $7 million in 2016, it has been deploying the funds in product development, brand establishment, marketing activities, and team building.

TicketGoose is another India's leading bus ticket booking portal, serving more than 3000 destinations pan India with 10,000+ buses plying on 20,000+ routes. Other than its website, you can book tickets in a hassle-free way from its Android and iOS apps as well. Founded by Arun Athiappan and Karthi Easwaramoorthy in 2007, this Chennai based company bets on people and customers by providing consistent value, service, support, and the best usability. Other than booking buses, TicketGoose offers the convenience of booking taxis and hotels.

MyBusTickets, an award-winning, cloud-based online bus ticket booking portal, has made the booking of RSRTC and UPSRTC buses quick and hassle-free. Ever since its establishment in 2009, MyBusTickets has been listing more than 65,000 inter-city bus services across 20+ states and 200+ cities. MyBusTickets has a fully featured app that provides its customers with 24/7 convenience of booking their bus tickets anywhere at any time.

App Links: iOS

Considered as India's largest bus inventory, eTravelSmart offers its customers the facility to pay just 20% of total ticket fare and book seats. The company offers great offers and discounts for booking via phone, mobile app, and website. Co-founded by Bhav Singh in 2013, the company now has more than 3000 operators across 80000 routes throughout India.

App Links: Android

Launched by Vinay Gupta and Amit Aggarwal in 2006 and formerly known as FlightRaja.com, VIA is an online travel network where booking of buses, flights, hotels, holiday packages, and forex can be done easily and swiftly. Also, its website has a section for suppliers and affiliates where corporates, travel agents and hoteliers can list their business and products. In 2016, VIA partnered with Ola to integrate cab booking interface for the users. This interface gives the customers access to availability, booking, estimation and tracking across categories, directly on the Via.com app and website.

Besides being associated with the above-mentioned leading aggregator platforms, popular bus operators are now making their online presence stronger by launching their own website and mobile apps. Here are two such market players – SRS Travels and VRL Travels.

When in Karnataka, one sure shot sight no one can possibly miss is a sea of buses painted in yellow and white, all belonging to SRS Travels, one of the biggest names in Indian road transportation. Founded by Mr. K. T. Rajashekera, SRS Travels has now a fleet of close to 5,500 vehicles hovering across various locations in the country. The company has both online and offline bus reservation system where not only booking but enquiry about its bus schedule can be obtained. When it comes to booking a bus online via SRS Travels, other than its website you can book tickets via its Android app as well.

App Links: Android

VRL Travels is a Karnataka based transportation and logistics company, covering more than 350 routes connecting nearly 100 destinations with over 396 luxury buses. Founded by Vijay Sankeswar, the company is now considered as the single largest fleet owner of commercial vehicles in India's private sector. Other than partnering with bus aggregators, VRL Travels has its own website and app on Android and iOS platforms.

Now that we have covered the major bus booking marketplaces and operator apps in India that are making intercity commute hassle-free, let's put the focus on some popular shuttle booking apps that are making intracity commute smart and simple.

Leading Apps for Intra-City Commute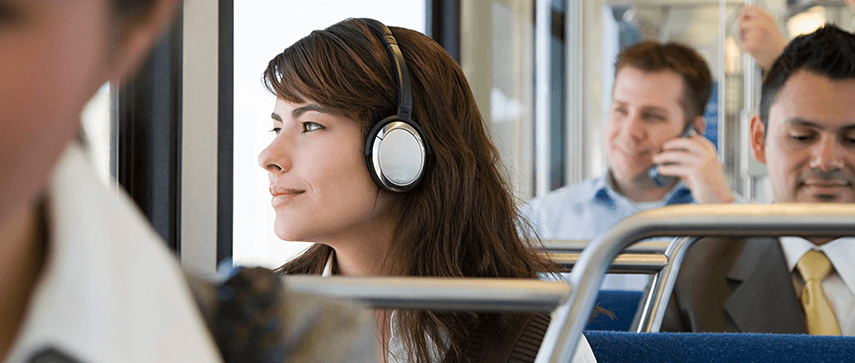 Shuttl is a one-stop solution for all the daily office goers who seek stress-free, space-efficient, comfortable, affordable and safe commute options. Founded in 2005, Shuttl is now considered as India's largest office employee transportation solutions service provider, serving over 45,000 rides daily in several major cities. It covers over 150 long routes and operates a fleet of around 800 buses. Using the Shuttl app, users can discover the best routes across their cities, choose a suitable time slot, book the seats and finally get shuttle details and track in real time.

Launched by Brijraj Vaghani and Ravi Khemani in 2012, Ridlr is India's first local transit app, making intra-city commute smart, easy and cashless. Facilitating mainly around Mumbai, Ridlr app's USP is that users can buy BEST bus tickets, passes and even recharge metro cards using the app. Also, it provides public transport schedule, local timetables and timely notifications on public transport updates.

Wrapping Up!!
The advent of bus and shuttle booking apps have surely taken the hassle away of standing in a long queue to book tickets and bearing the uncertainty of getting the desired seat. Now everything has become just a few taps away. Due to the popularity of online bus booking websites and apps, an increasing number of travel startups in India are taking an interest in this market. With enticing offers, deals, and discounts, travel startups are engaging the public smartly.

Whether you choose to start your business as an aggregator or you're already having a bus fleet and want to offer online booking option to your customers, a hassle-free mobile app is a must to provide good customer experience.