Have you ever watched Seinfeld? If yes, then you probably know Cosmo Kramer, a person who is willing to live his life on the edge. The fun fact is that his car never breaks down. But most of us are not always that lucky.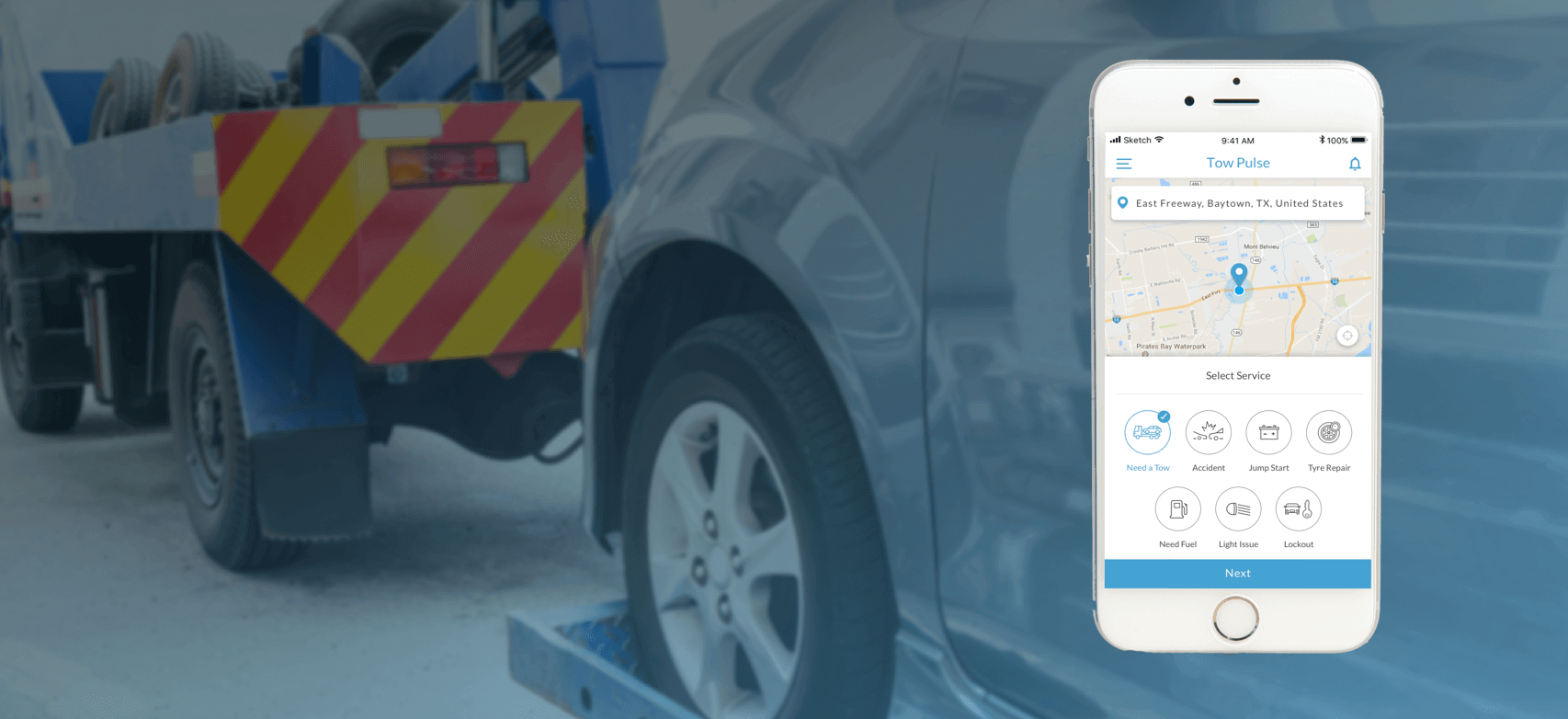 If someone's car breaks down or runs out of gas in the middle of the road then the person may either try to fix the issue himself or call for help. More often than not, the person would need his car to be towed to the nearest garage or get roadside assistance from a mechanic. But how would he contact a towing service provider or mechanic? The person may start with a simple Google search for towing/roadside assistance services. The results may not be very accurate or useful. It means he may have to contact a few operators to check which one has an available tow truck and can come in minimal time. But what about the cost?
It is pretty obvious that price will be the secondary concern for him, plus, he is not exactly in the best place to negotiate anyway. Tow truck operators know that too. In a majority of the cases, tow trucks have 100% close rate on the incoming calls for help.
Now let's analyze the same situation from a different point of view.
A person is going somewhere and suddenly his car breaks down. Feeling stuck and getting anxious in such a situation is normal. But instead of worrying and asking other people for help, he takes out his mobile phone, uses a"tow truck or roadside assistance app", chooses the exact service he needs (towing, dead battery, flat tire, etc.), shares the exact location and confirms the request in a few taps. A truck tows his car to the nearest garage, fixes his car and he is ready to head back to his destination.
So which way was more practical? The one with the app, right? Simple and seamless.
With the advancement in mobile technology and the rise of the on-demand app solutions, such apps bring a sigh of relief. Today, tow trucks or roadside assistance is available on-demand anytime and anywhere.
How does an Uber for tow trucks/roadside assistance app work?
Registration (one-time/optional)
Customer registers on the app via email, phone number or social login option in a few simple taps.
Service selection
Customer chooses the service he needs from a list of available options (towing, dead battery replacement, tire repair, accidental help, etc.)
Share location
Customer shares his emergency location with the towing service provider.
Share vehicle info
Customer shares his vehicle information like make, model and registration number (needed only the first time, after that just needs to select from the added list of vehicles) for easy identification and getting a suitable tow vehicle or service professional at his disposal.
Service fulfillment
The assigned tow truck/mechanic reaches the customer in quick time and helps him take his car to the nearest garage or fix any other issue on the spot.
Top features in an Uber for tow trucks/roadside assistance app solution
Any on-demand tow truck/roadside assistance service business will have three key stakeholders.
The customer – Who needs assistance
The service provider/tow truck driver– Who provides assistance
The business admin / towing company owner – Who manages the entire service
The customers and tow truck drivers get their own dedicated apps and the platform owner/towing business admin uses an admin panel to manage everything. Let us have a look at the basic features of each of these software components in more detail.
Tow truck/roadside assistance app features
Easy Onboarding
Simple registration options to get started with the app – email, phone number or social login.
Service list
Customers get a list of service options to choose from – towing service, battery repair, tire replacement, etc. The service selection would depend on what other roadside assistance features the towing service company or startup is offering.
Location sharing
Customer can share his vehicle's pickup location just like providing the location for calling a cab.
Add vehicles
Customers can add all his vehicles to the profile, say 2 cars and a bike, with basic details like make, model and registration number. This information helps the service provider to appropriately assist the customer and makes any subsequent step one step shorter.
Cost information
Customers can get more details about the service charges based on the nature of the service by tapping on the info button for each service.
Real-time notifications
Customers get regular updates via push and SMS channels about the service status (from request confirmation to payment update).
Seamless payments
Customers can pay with ease for towing and other services, right from the app. Multiple payment modes are provided like cash, card, and wallets.
Reviews & ratings
This feature enables users to share their experience and feedback with the service provider. Moreover, this feedback mechanism helps in improving the quality of the overall service.
SOS panic button
A panic button prominently placed in the tow truck app. In case of an emergency, pressing the button will send a SOS signal to the concerned people.
Tow truck driver/roadside assistant/service provider app features
Easy login
Just like the customer app, tow truck driver app also has a simple registration and sign-in flow.
Real-time requests
New tow service requests are dispatched to drivers in real-time via the app with the option to accept or reject in a limited timeframe.
Availability status
The app has an availability toggle to control when the driver wants to be online to receive new service requests.
Job details
Drivers get vehicle, location and other relevant contact information once they accept a request.
Built-in navigation
Tow truck drivers can quickly reach the requested location by using Google Maps powered navigation feature.
Collect payments
Once the job gets completed, an invoice summary will be shown on the driver's app screen which has a "collect payment" button. The service seeker will be prompted to pay online from the app or in cash.
Driver/service provider dashboard
An overview screen for both completed and upcoming requests, feedback information, earnings reports and more.
Uber for tow trucks platform admin panel features
Secure login
2-factor authentication to securely log into the admin dashboard.
Dashboard
A top-level view of the towing business operations with key metrics and highlights.
Tow trucks/fleet management
Add, manage and track the entire tow truck fleet on a real-time map.
Driver/service provider management
Add and manage the service professionals that are part of the network, their schedules, payments, feedback and more.
Customer management
Keep a record of all the customers, their request status, feedback, payments received and more.
Promotions management
Towing business owners will have the option to send promo offers and coupon codes through SMS, push notifications and email channels to their towing service app users.
Rate and pricing management
Set rates for every service the towing business wants to offer through the app. Manage pricing settings based on service type, per pickup, per unit distance, time taken, and other possible options. Generate an electronic bill based on these settings.
Reporting & analytics
Towing business owners can get useful business insights based on app usage patterns and other valuable signals, and accordingly improve the roadside assistance services they offer.
Top "Uber for tow trucks and roadside assistance apps" around the world
On-demand app-based roadside assistance is on the rise and is clear from the popularity and launch of such apps globally. Let's have a look at some of the top ones.
Wrapping Up!!
Getting a car towed or calling a mechanic to replace a flat tire is not a new thing. Almost every car owner would have come across a similar situation. Considering that we are living in a world where almost service is being made available on-demand, the towing and roadside assistance industry should not be an exception. Going back to the Seinfeld example quoted in the beginning of this article, not everyone is lucky enough to be a Cosmo Kramer, someone whose car never breaks down.
To help such people in need, mobile apps for towing which are being popularly called as "Uber for tow trucks" because of their on-demand nature, can offer a much more seamless experience. Many startups are working hard on connecting car owners and tow truck drivers on a single mobile app platform. Even existing businesses who offer towing and other roadside assistance services can benefit immensely by offering a mobile app channel for their target customer base. A robust towing software solution will simplify management, streamline dispatch operations, improve customer satisfaction and ultimately lead to better revenues for towing businesses.
We at Mobisoft have deep domain expertise in building on-demand apps for the transportation and logistics industry and would be a great technology partner to custom develop an Uber for tow trucks and roadside assistance app for towing companies and startups. For more details, feel free to get in touch with our on-demand app solution experts.
Let's tow your business to success!!
Author's Bio

Nitin Lahoti is the Co-Founder and Director at Mobisoft Infotech. He has 15 years of experience in Design, Business Development and Startups. His expertise is in Product Ideation, UX/UI design, Startup consulting and mentoring. He prefers business readings and loves traveling.