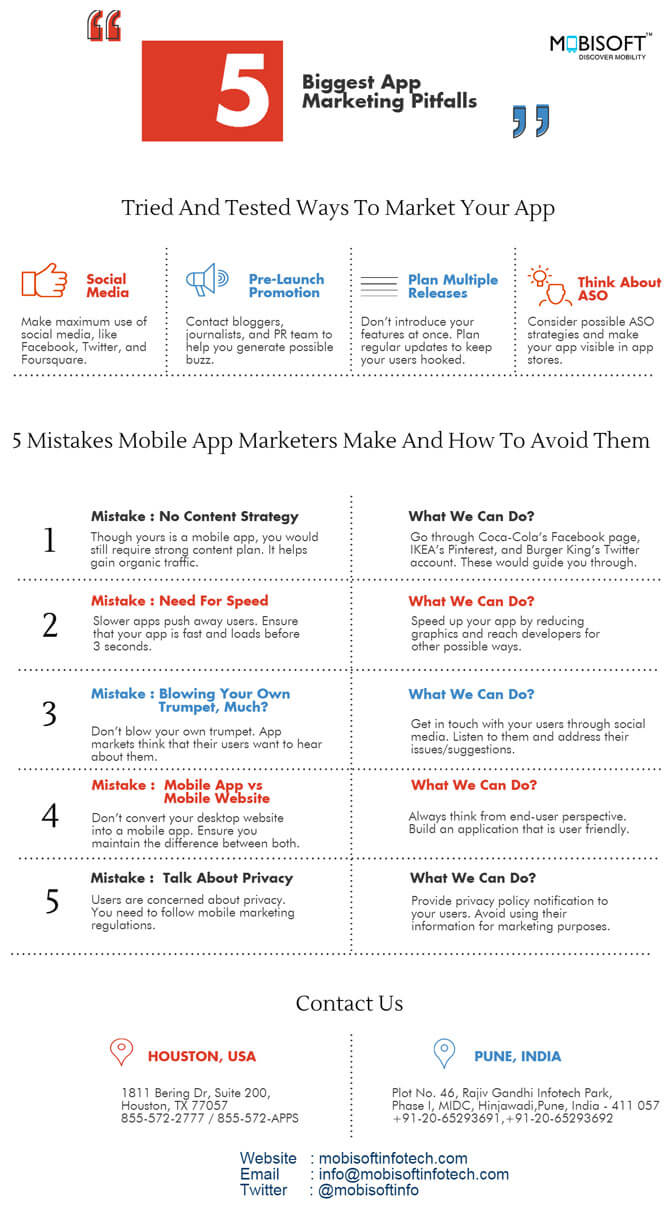 So, you've completed the coding? You think everything is done now? Actually, the real game has started now, after coding an app what come next is app marketing. App marketing is a quiet crucial task, which needs to done very carefully. One wrong step will lead you to nowhere. There are n numbers of applications developed, everyday. If you do not prepare yourself to face the app market, you'll never be able to reach your target group.

No developer would like to see its own app unnoticed, isn't? To get your app discovered you require paying more attention on preparing a robust marketing strategy by avoiding to some of the biggest pitfalls, which is sometimes committed by some of the experienced developers as well.
An extensive knowledge is required for application users and leads generation for your brand, and if in case, under any circumstances, that you don't possess a complete knowledge on marketing your app – your rivals will won the battle in no time. Hence, to get prepared on how to avoid bumping into pitfalls, check out the given Infographic.
Here, we're projecting for you, some of the common mistakes, done by the designers, and to overcome such pitfalls.