We are excited to announce that Mobisoft Infotech has been named a top mobile application developer in India by Clutch. Clutch is a Washington D.C. based research firm that reviews and rates thousands of business to business firms in over 500 different industries. Clutch provides companies with the crucial information needed in order to make hiring decisions about firms and their services. There are over 1,400 app developers in India on Clutch's platform, which shows how competitive the industry really is.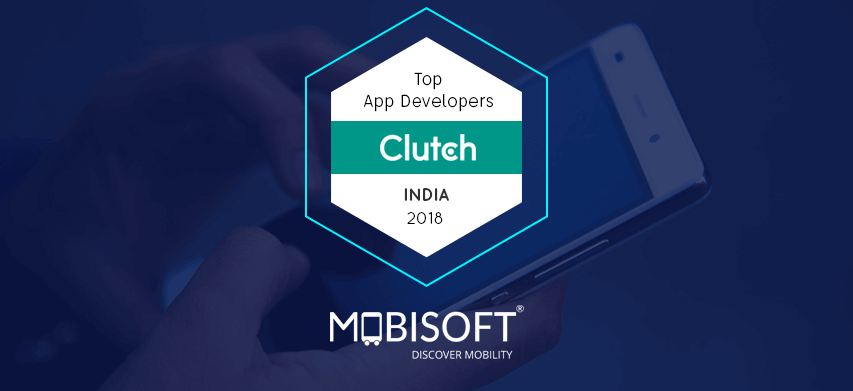 To be named a top app developer in India is a huge accomplishment, and we owe it all to our wonderful client base. Some previous clients have shared the following feedback about our services on our Clutch profile:
"They're the most responsive company I've ever worked with."
"They're very eager, and their offerings go far beyond other companies I've worked with before."
"Mobisoft Infotech has incredible communication and manages the project extremely well."
To view more client reviews, visit our profile on Clutch's website.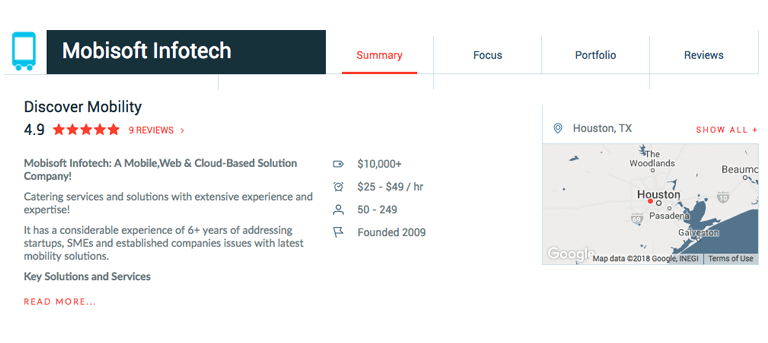 As if that recognition is not enough, Clutch's sister website, The Manifest, also ranked us as a top mobile app developer in India. Our profile on The Manifest gives more details about some of our notable projects and previous clients. Our team is dedicated to delivering results while also building a relationship with our clients. Our company's culture has always been to be as innovative and creative as possible, nothing is impossible when you work with us!
We'd like to thank all those who reviewed us and helped us earn these recognitions. We look forward to receiving more positive reviews and look forward to working with clients to help them accomplish their goals in the future.
To contact us with any business inquiries please, click here.