Faster iPhones and a new TV box are likely to dominate Apple's launch event on Wednesday, but there's a slight tweak to the firm's mobile web browser Safari.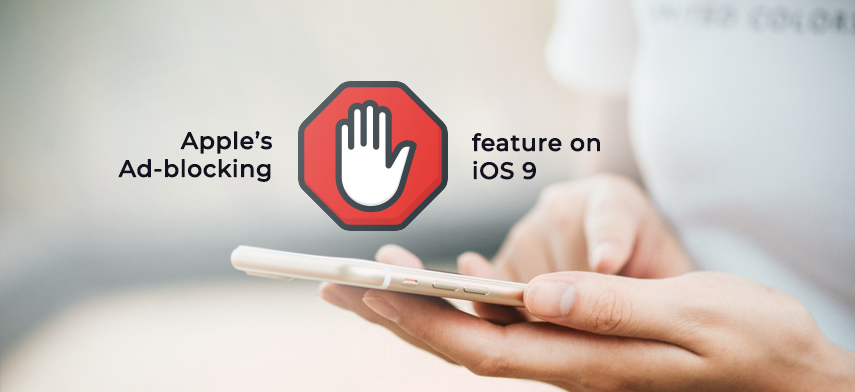 Rumors are spreading that Apple will announce iOS 9's new ad/content blocking app extension for Safari mobile browsers. Many are wondering why Apple would do that and how it would affect Apple's competitor and advertising giant Google?
Content Blocking Feature
An ad-blocker simply means a variety of technologies used to prevent advertisements from appearing on internet-connected devices. Apple Inc. is giving Safari support for content blocker app extensions that can stop cookies, images, pop-ups and of course advertising from loading in the browser. Ad- blocking settings might be provided under device settings. It will be revealed soon in Apple's iOS 9 launch event.
So, what exactly is Apple doing?
Apple has around 18-19 percent of the mobile device market share. It is small as compared to Android devices but iOS users tend to consume more content, resulting in more ads. Controlling ads, pop-ups on mobile web browser is very difficult but blocking content is comparatively easy.
Apple wouldn't be offering its own ad-blocking software. Instead, users can download extensions made by others from its App Store in a similar way to how they can already install third-party keyboards.
This is going to be a major concern for those who rely solely on ads to make money and if you are medium or small-sized website operating on tight margins, this move can either make or break your business.
Would this worry those who rely only on ads to make money?
Publishers are hurt by this; developers are also hurt by this as it cripples their revenues even more due to the losses they are already facing from present day ad-blocking. And most of all – advertisers are hurt by this too – which is probably the point.
We all know that the number 1 advertiser on the Internet is Google and Google Ads are where Google makes 90 percent of its substantial revenue. Apple's other rivals, Facebook, Microsoft and others also have online ad networks that would face the music of Apple's latest move.
However, looking at iOS users and their content consumptions, publishers cannot turn their back on iOS users.
Who wouldn't get affected by mobile Safari's content blocking? Apple's iAds and why? Because Apple doesn't do ads for the browser – it does them in iOS apps and these ads will never be blockable!
This can help Apple to increase revenue from iAds; which can be controlled in very systematic manner. Apple's iAd service places advertisements in apps rather than websites which can scoop up more business. Ultimately, Apple might achieve its goal to generate more revenue from iAds, and gain complete and total threshold on the ads within iOS.